By

Mike Riley
Thu, 12/07/2017
Feral Interactive, the company responsible for the remarkable port of the Total War games to the iOS platform, has outdone itself with its latest PC to mobile conversion. GRID Autosport for iPhone and iPad ($9.99), originally developed for the PC and game consoles by Codemasters, is an amazing achievement in presenting the fidelity and complete package (including 10 free episodes of downloadable content) from the desktop and game console counterparts. Read on to find out why the release of this driving game is a defining moment for iOS gamers.
Related: Editor's Choice: Best 12 iOS Action Gaming Apps of 2017
GRID Autosport is a complete driving game for iPhone and iPad, featuring over 100 cars and racing circuits in single race, challenge and career modes, and all the sights and sounds from the original. This alone would be a stunning achievement. That is not even including the more than 6 GB of storage the game takes up on your iPhone or iPad. Not only does the game push the boundaries on some of the largest storage requirements I have yet seen in a mobile game, but it also will only run on the latest iPhones and iPads running iOS 11, including the iPhone SE, iPhone 7/7 Plus, iPhone 8/8 Plus, and iPhone X, a 2017 model iPad, or an iPad Pro. However, once you see the game in action, you quickly understand why its requirements are so big. You should also be prepared to plug your iPad or iPhone into an electrical outlet if you plan to play the game for an extended period, as it will drain your battery in no time.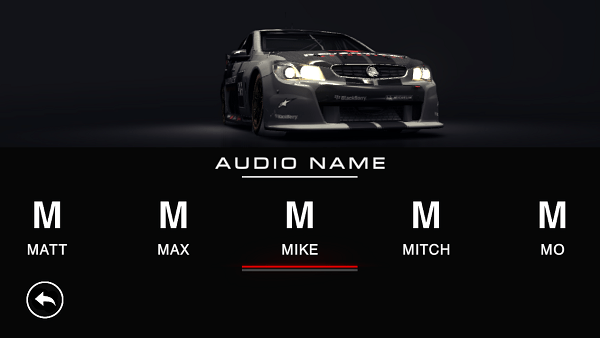 After entering your name and racing options (including control type such as tilt, on-screen, or MFi controller), be prepared to be amazed by the fast and flashy imagery leaping from your iPad or iPhone. GRID Autosport scales difficulty and complexity beautifully, allowing gamers who are already comfortable with the original Codemaster PC or console version to jump right in and rank up victories. This is no mobile micro-transaction monetization grab. Feral is offering the real deal for a one-time, fair price.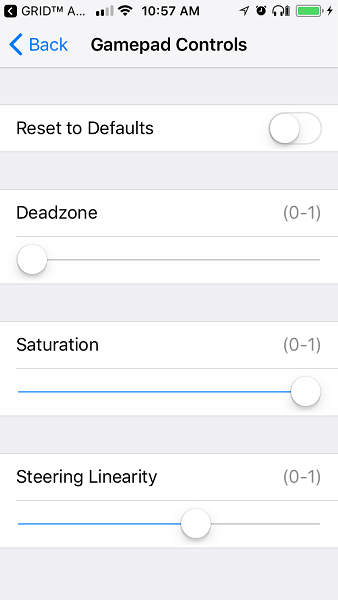 In addition to the extensive game mode selections, Feral have also provided a myriad of on-screen customization options. Never before have I seen this many accessible parameter that players can tweak to perfection. I found this works best when playing the game on an iPad with an MFi controller, giving me the option to tweak the controls as well as any powerful, portable game console or PC might allow. You can also choose from various camera angles (behind, street level, hood, interior, etc.) while you race and for review after the race. Forget the Nintendo Switch; GRID Autosport on the iPad with an MFi controller is the ultimate portable racing game experience!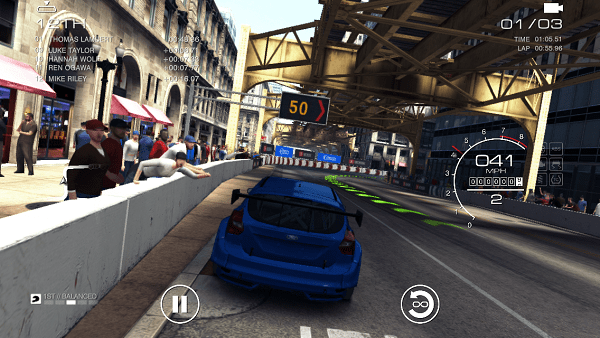 The game offers dozens of hours of engaging play, with the Career mode alone taking a large amount of time and attention. If you are short on time and just want to run a few laps, you can quickly select the car, track, weather conditions, and lap count you want to race and away you go. If you make a bad turn, you can rewind your progress or restart the race, making progression fair and forgiving, especially when learning and configuring the driving controls. As you improve your driving skills, try to best your scores in the time trials. You can also try several race types including Endurance, Eliminator, Drift, and even Demolition Derby. From the casual gamer to the hard-core racing enthusiast, GRID Autosport delivers an incredibly wide range of options to choose.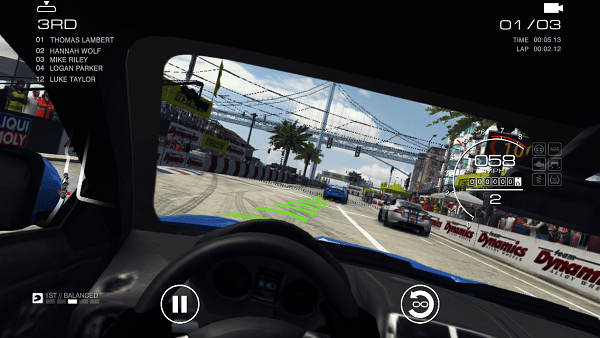 Final Verdict
Just as they did with the Total War ROME series, Feral Interactive's stable of talented iOS developers have completely reset the bar for all other iOS games to match. The fluidity, audio and graphic fidelity, level of detail, and overall polish that this game port has received make it a truly must-buy game, even if you are not into auto racing. GRID Autosport is a phenomenal mobile gaming accomplishment and a game you have to see to believe.