By

Dig Om
Wed, 01/18/2017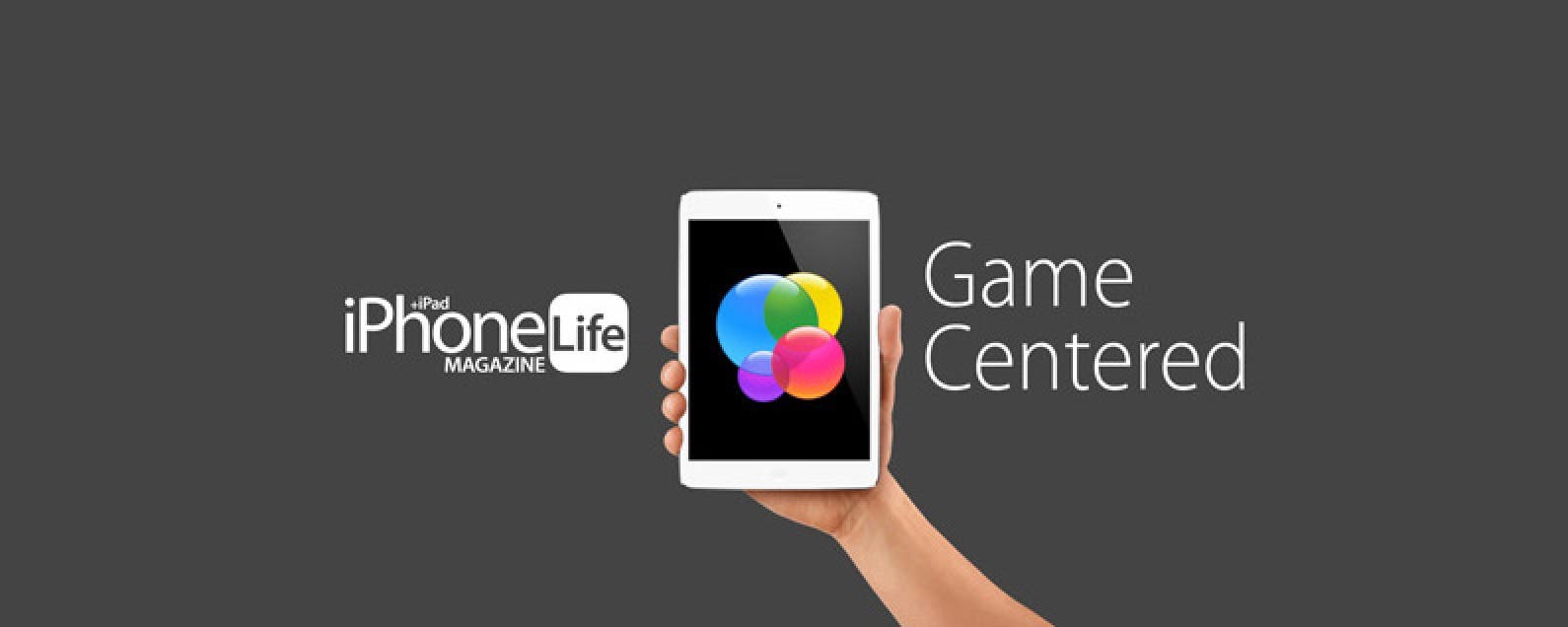 Over the decades, I've heard some call iOS gaming escapism, while others may call it a distraction from the headline news on any given day; but as a lifetime core gamer, I've found myself extremely grateful on more than one occasion for the comfort, the exhilaration, the competition ,and the break from the day-to-day, real-world ups and downs that some of the more deeply immersive iOS game can provide. Mobile gaming has come a long way over the years and we now have plenty to choose from when it comes to core iOS games. On that note,  it's my pleasure to present iPhone Life's picks for best core iOS games.
To be considered a "hardcore" game, a game must have a compelling and intricate storyline, deep replayability, which in gaming parlance, means that it's hard to get tired of playing it, and gameplay that is simultaneously intuitive and easy to pick up while also being complex enough to keep people at all levels, involved and interested. While core games don't have to be highly competitive, they often are; in fact many even incorporate multiplayer elements that allow gamers to take their skill set to a whole new level as they compete against other players around the world, while striving to further their rank and play at increasingly more and more challenging levels of the game.
The following is our selection of the cream of the crop of iOS games that excel as core games. If you consider yourself a core gamer, especially if you consider yourself a core gamer on consoles or PC, you must check this list out. These are the games that are leading the charge in revolutionizing what it means to be a core game on a mobile device.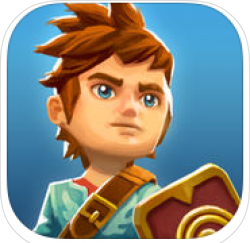 Oceanhorn is an open-world RPG in the flavor of the Zelda Nintendo classics. Specifically, Oceanhorn borrows much from Zelda: Wind Walker, and takes the beloved formula Nintendo and makes it accessible on our iOS devices. Oceanhorn features a rich story that will have you exploring various islands and making perilous ocean crossings while unraveling the mystery of what befell your character's father. The controls are intuitive and easy to use and the game is chock full of riddles and puzzles galore, making for a game that delivers hours and days worth of gameplay, all from the comfort of your favorite iOS device.
MOBA are all the rage in the world of competitive, professional level eSports. PC MOBA consistently fill sporting arenas to capacity with live spectators, eager to see their favorite teams compete for what are often millions of dollars in prize money and the right to be considered the best of the best in the world. Games like League of Legends and DotA 2 have helped make eSports a viable draw on the international sports scene and have even been featured repeatedly on ESPN. Gameloft's take on the MOBA genre is one of two MOBA on this list. Order and Chaos Redemption is a fast-paced multiplayer brawler chock full of all the elements that have made the MOBA genre so beloved to core gamers around the world; sprawling jungles, multiple heroes and diverse hero-build pathways, and intense strategic combat. If you love console-based MOBA, then Order and Chaos 2 is definitely worth downloading and trying out.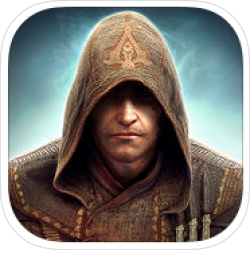 Killers, conspiracies, and assassination contracts make this gorgeously rendered RPG a most worthy chapter of the popular console and mobile franchise. In Assassin's Creed: Identity, you are transported through time to ancient Europe during the Italian Renaissance, where you assume the role of the Assassin, a highly trained contract killer with the skills of a ninja. It is an open-world adventure and one of the most popular video game series ever, one that will be familiar to many core gamers. Assassin's Creed Identity is a welcome addition to the mobile game universe and brings all of the depth and excitement of the console series to iOS.
Bastion is a quirky and unique RPG set in a fantasy world, similar yet different from our own, in a time after an unspecified apocalyptic event known as The Calamity. You play as "The Kid," who is sent on various missions by one of the few human survivors, a wizened old man called simply, "The Stranger." Bastion is a beautifully rendered game in the dungeon crawler tradition, with hand-painted labyrinths to traverse as you battle ghostly foes while trying to make things right in what's left of the world. Along with artistic graphics and a compelling story arc, Bastion also features one of the more poignant soundtracks of original compositions of any mobile game I've yet to hear.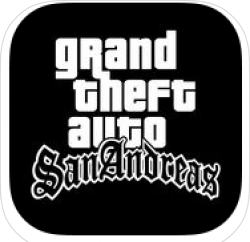 Talk about a faithful rendition of a modern classic! I think it says a lot about both the integrity and perseverance of this game's developers and mobile game technology in general, that a game of this caliber was able to so successfully translate to the touchscreen. San Andreas is one of the most adult-themed games on this list, with dialog and action that are violent to the extreme. In fact, when this game was first released on consoles over a decade ago, it was the source of much outcry and numerous protests. That certainly hasn't stopped this game from establishing itself as one of the most popular hardcore games in the iOS App Store. Set in the volatile, gang violence of a fictionalized southern California city, circa the early '90s, this expansive open-world saga will satisfy even the most finicky of console gamers.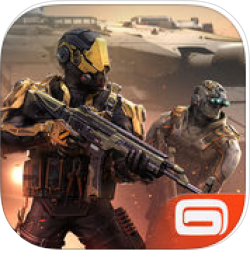 This in-your-face military combat game is everything you could hope for in a FPS built for the ground up for mobile devices. It's packed with tons of fast-paced action (including real-time, multiplayer mode) and its storyline-based missions and crisp, realistic graphics make you feel like you are playing out the roles of a blockbuster motion picture. Be warned, it is a war game for the modern gamer; in other words, it's pretty violent with lots of blood and gore, but if the international popularity of eSport titles like CS: Go are any indication, that won't be a deterrent for many core gamers who are fans of the genre.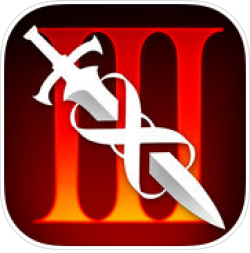 This is an oldie but goodie, relatively speaking. The Infinity Blade series is notable for several reasons. First of all, this is the game that really opened the eyes of many dedicated core gamers to the fact that it was possible to deliver a console-quality gaming experience, complete with high resolution graphics, on a mobile device. Secondly, it is a game series that is easy to pick up, but hard to master, taking hack-and-slash swordplay to a whole new level. Thirdly, the story of the Infinity Blade saga is one of the most intriguing of any core game built for mobile. In fact, it's even spawned two novellas by award-winning fantasy author, Brandon Sanderson, which tie all three installments of the game together, while providing a compelling and dark back story.
Hearthstone is one of the most popular card battle games in the video game world, and it is actually available to play on both mobile devices and PCs. This game requires both luck and skill, though the latter is what it will take to be able to become highly competitive at this magical game set in the fantasy realms inspired by World of Warcraft. In Hearthstone you build your playing decks through time and gameplay, and strategically throw down your cards based on what your opponent plays, or what you anticipate your opponent will play. Sling spells, summon minions, and counter your opponents plays as you try to seize control of an ever-changing virtual battlefield.
This game has captivated millions around the globe with its world-building mechanics and interactive options that allow you to invite others to explore and adventure in worlds that you co-create. Minecraft is reminiscent of a vast, digital Lego land, where you can push the limits of your virtual creativity and imagination, while also engaging in various adventures and challenges. Its premise is simple, its potential is limitless, and its ability to engage and intrigue gamers longterm is significant enough to be included in our roundup of best iOS core games.
Asphalt Airborne is one of the most gratifying racers on iOS. With stellar graphics and endless high speed action, Airborne is a non-stop adrenaline rush for anyone who has a need for speed and a craving for that real racing experience. Airborne sports dozens of tracks in picturesque locations around the world; from the deserts of Nevada, to the streets of London, to the coastline of Hawaii, to the ice and fire of Iceland. Airborne offers plenty of eye candy in terms of tracks. The thing is, you don't get much time to enjoy the scenery since you'd better keep your eyes on the road if you don't want to endlessly crash. Another thrilling element to Airborne, as implied by the game's name, are the numerous ramps which serve to launch your vehicle into the sky, allowing you to perform stunts and even overtake the competition as you race toward the finish. With several game modes to chose from (including live multiplayer) and a bevy of elite, performance speedsters to choose from, this game will keep you coming back for more high-octane racing excitement.
Saving the best for last, Vainglory has taken the mobile gaming world by storm since its unveiling onstage at Apple's iPhone 6 event a few years ago. Vainglory is not only one of the most successful mobile eSports ever, it has also cultivated a huge fan-base of dedicated players around the world. There are Vainglory tournaments throughout the year, which award huge cash awards, countless Guilds where you can join together with other players to improve your gameplay, communicate about your favorite meta hero builds, and current off-meta strategies; and thanks to consistent and regular updates, there is always something new to keep even the most tenured players interested.
Vainglory is a MOBA, meaning that its focus is to bring together multiple players, in real-time, as they battle it out on the Halcyon Fold in a game that is akin to Capture the Flag. It features frenetic gameplay that requires strategy, practice and study. The more you learn, the better you can get, and the better chance you have of advancing your skill tier and rank. Vainglory is the first mobile game to be fully embraced by the eSports community, filling international sporting arenas with enthusiastic spectators. Along with numerous accolades and awards here at iPhone Life, Vainglory has also been featured on such national media as ESPN and it has dominated streaming platforms like Twitch and Mobcrush as one of the most streamed mobile games, year after year. If you are looking for a thoroughly engaging, competitive, and exciting mobile game to sink your teeth into, download Vainglory, join a Guild and test your skills, reflexes and ingenuity on the Halcyon Fold battlefield. You won't be sorry you did.