By

Mike Riley
Fri, 03/12/2021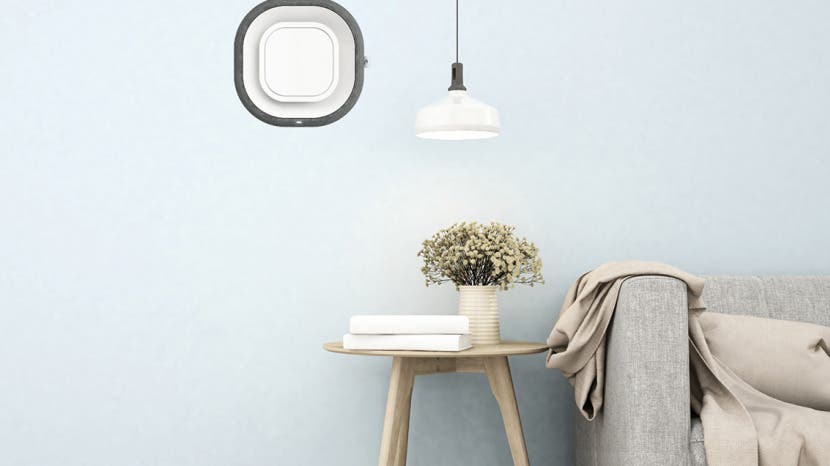 The heightened awareness around the transmission vectors of COVID-19 have also brought greater focus and attention to general air quality. The makers of the Aura Air air purifying system not only claim that the unit will clean the air of harmful particulates, but also that it can eliminate up to 99.96% of COVID-19 viruses in the area it is operating. While I had no way of validating this virus elimination claim myself, I did want to see and hear Aura Air in action. Read on for my evaluation and thoughts on the product.
Unlike other air purifying units, the Aura Air ($499) unit is intended to be mounted on a wall. This allows greater uptake of suspended air particles that may rise in a room. Notably, the Aura Air is also not that light, coming in at around 12 pounds. The package includes a wall template and mounting screws, giving extra consideration to safely and securely hanging the unit. Preferably it should also be hung near a power outlet as the cord and wall wart will require a electrical extension if mounted further than several feet from the unit. The Aura Air also has no on/off switch within the main unit itself, and its internal fan will begin operating as soon as the device is plugged into power. Fan noise is noticeable but not loud or annoying. It reminded me of a typical oven hood fan greatly muffled and running on low setting.
Once the unit is running for the first time, a white indicator light at the bottom of the unit will blink continuously, encouraging you to register and configure it using the free Aura Air app. After creating a user account and identifying your location, the app asks a series of questions regarding your lifestyle and any breathing and air concerns you may have. Once the introductory registration and pairing process is complete, the app will show the real-time air quality of the room it is operating in along with outdoor air quality based on your geographic location. I found it interesting to change my home address to other locations throughout the world and, no surprise, found addresses located in large cities to have noticeably worse air quality than my suburban home location does.

Discover your iPhone's hidden features
Get a daily tip (with screenshots and clear instructions) so you can master your iPhone in just one minute a day.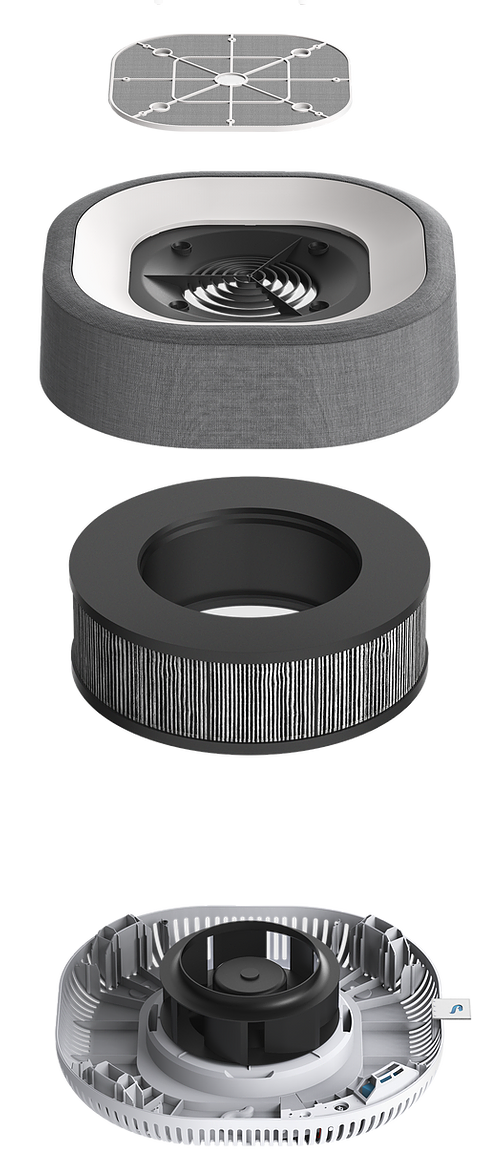 Depending on how aggressively you prefer the Aura Air to identify and filter different types of allergens and particulates, the fan could run continuously. Be aware that this non-stop operation will have a minor but potentially noticeable impact on your monthly electricity bill. Additionally, the custom Ray Filters ($69) fitted into the unit should also be replaced every six month, sooner if the filter is clearing a high degree of dust and contaminants. Combined with the initial $499 investment, which includes one pre-installed filter, first year operating expenses for the unit will be around $600. This is more expensive than most air purifiers, though actually about $100 lower when compared to others matching similar claims and features.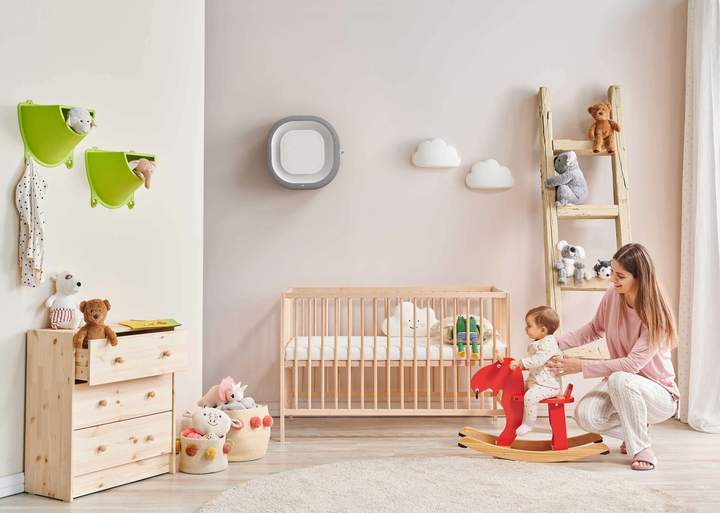 After using Aura Air for several days in my family room, the running fan really wasn't that noticeable and my family did comment that they sensed the air was indeed cleaner. The app indicated not much had changed in terms of air quality (since the app indicated the air quality was already quite high when we first started using Aura Air in the room) so it's hard to say if this was perceptible. But the peace of mind knowing that any harmful virus that may have been silently circulating had been filtered by Aura Air offered considerable relief from the uncertainty of what may be in the air we breath. If you are in a similar situation, or live in a less- than-clean air environment and value your respiratory health, Aura Air provides a high-tech means to monitor and clear your living environment from harmful particulates and pathogens.
Pros
Remarkable air quality monitoring and control
Unique wall-mount design
Fairly quiet operation
Cons
Expensive
Somewhat heavy
Proprietary filters