By

Hallei Halter
Mon, 03/25/2019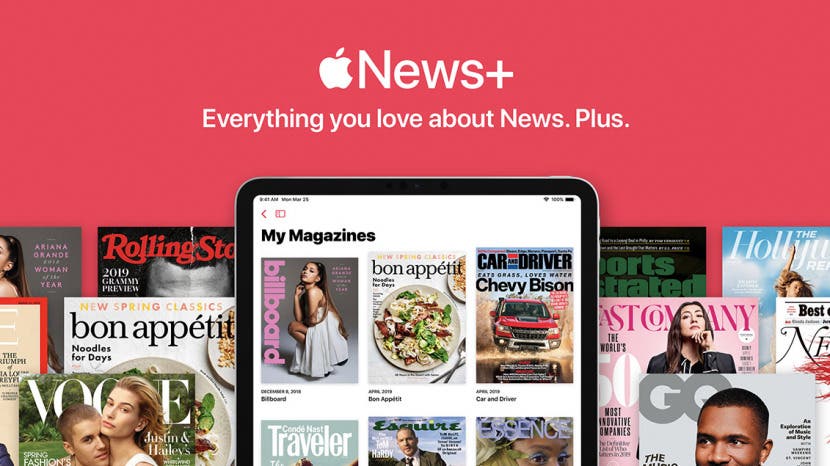 Today during its services announcement, held at the Steve Jobs Theater in its Cupertino headquarters, Apple announced a new premium magazine subscription service called Apple News Plus. With the Apple News Plus membership, readers can access thousands of articles by hundreds of publications in one place. Having a single digital subscription to several magazines and newspapers can make it easier for you to read and know more about current events, be it news or upcoming trends. The service is available today with the iOS 12.2 update on both iPhone and iPad, and on macOS 10.14.4 on Mac. With the $9.99/month price, you'll have access to 300 magazine titles, which includes content from back issues, and at least two newspapers. You'll be able to share the subscription to up to six people at no extra cost with family sharing. 
Related: How to Sign up for Apple News Plus on Your iPhone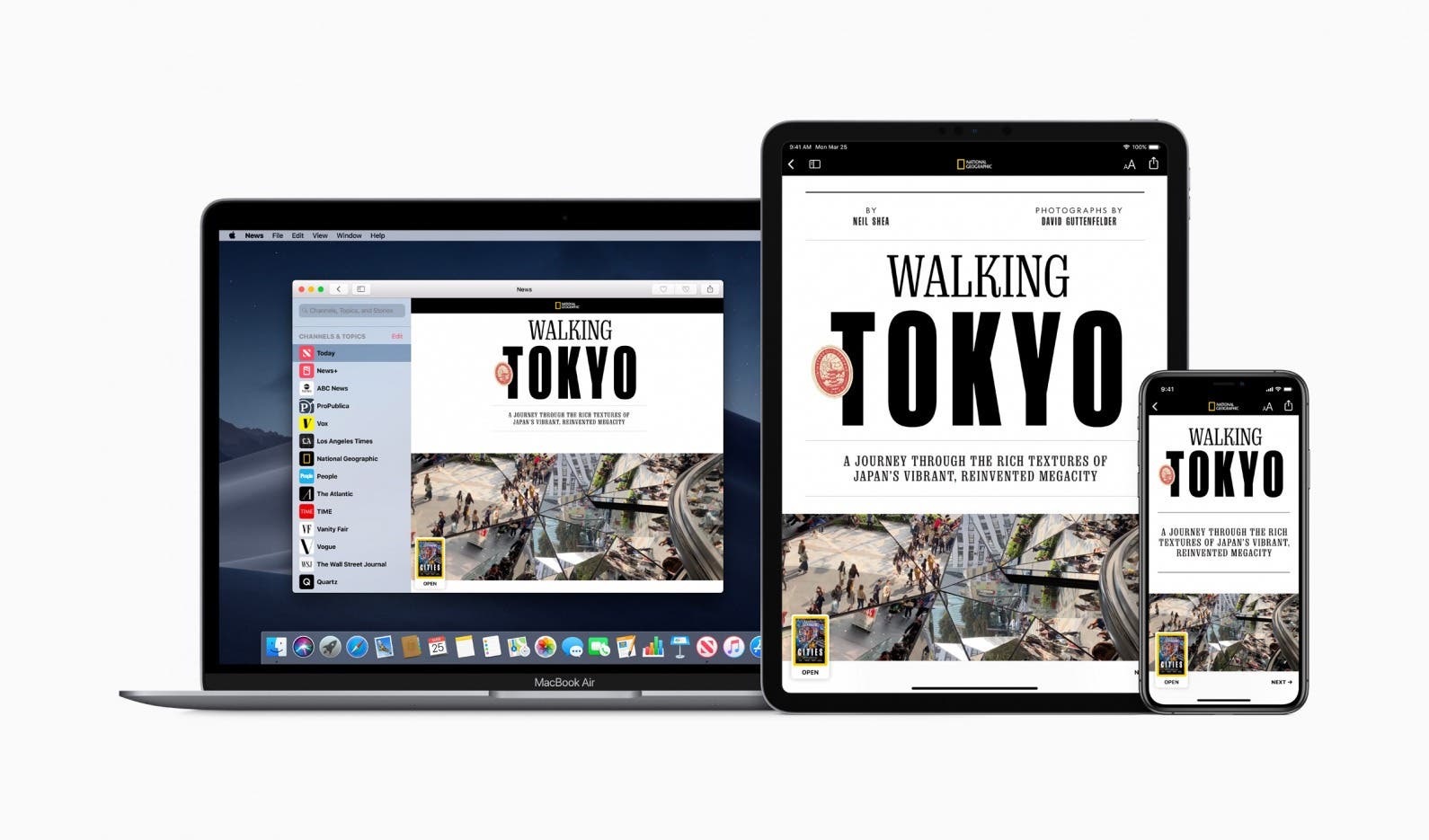 Apple News Plus immediately has a visual appeal. With live magazine covers, as in covers that imitate live photos, and intuitive navigation to choose articles from a magazine's index, the reading experience is a far cry from scrolling through a downloaded pdf. Additionally, content available on Apple News Plus can be downloaded to be read offline, so you won't have to thumb through years-old issues of Good Housekeeping at your next dentist appointment. With 300 magazine titles to choose from, you can expect a variety of interests to browse. Cooking, fashion, and hobby-oriented selections are not hard to find. There's plenty of well-known nationally available titles such as Vogue, Bon Appetit, and National Geographic.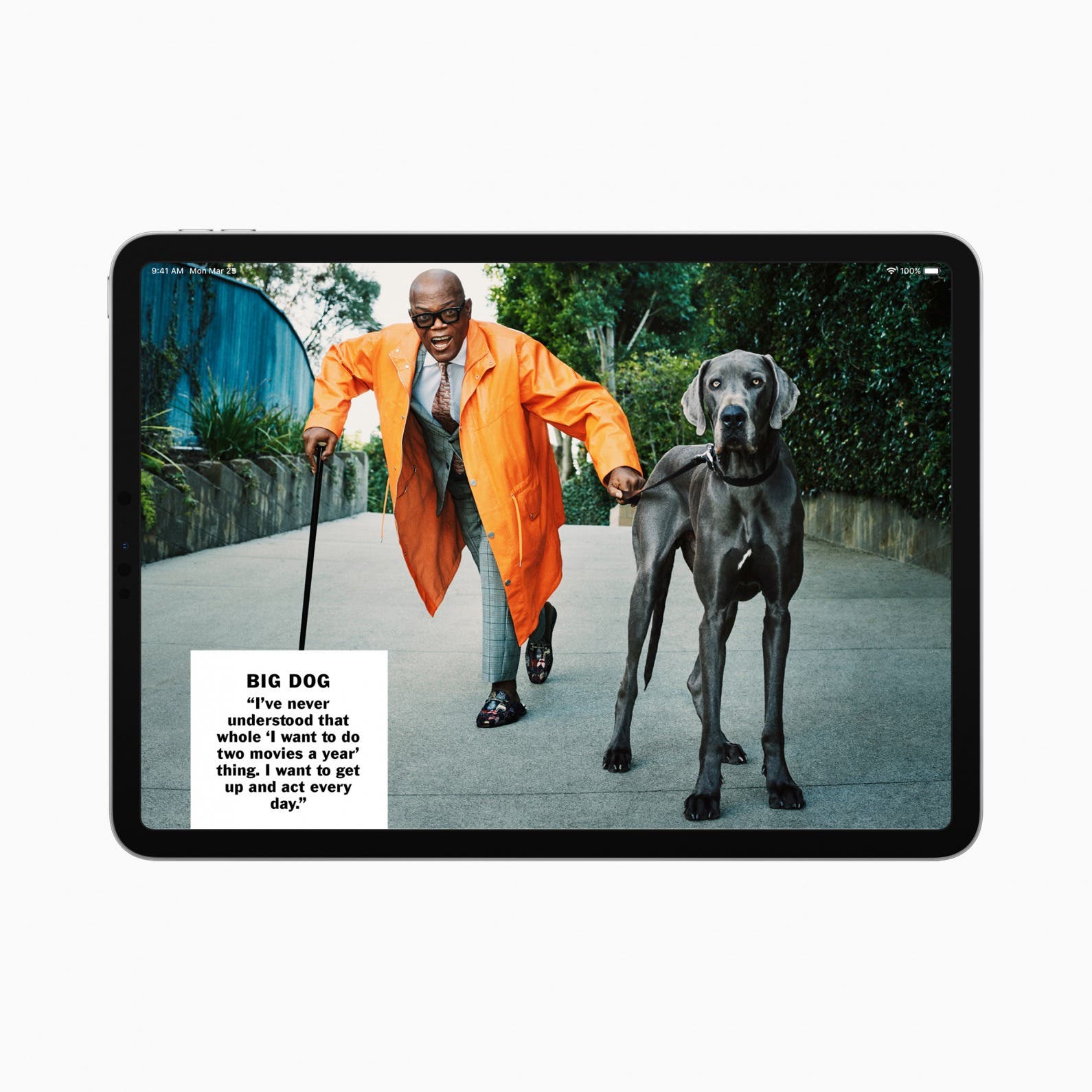 A large draw of the Apple News Plus service is Apple doesn't track what you read on the app. While Apple News Plus will make suggestions for articles and publications, the tracking will be done by your device and not remotely by Apple's servers. And "curation" is truly the keyword, as the emphasis on curation is Apple's attempt to combat the prevalence of clickbait by offering high-quality content selected by its own News editors. Curation also explains the availability or amount of content some publications have available. The most prominent newspaper, the Wall Street Journal, doesn't offer full access via Apple News Plus. Instead, a curation of general interest stories will be available to read on the app. A selection of free content will be available under the Apple News Plus umbrella as well. Apple News Plus will also include digital news digests, such as theSkimm. While these services already have their own websites and daily newsletters, accessing them all together in the News app will cut down on how bloated your inbox and Notifications feed can get.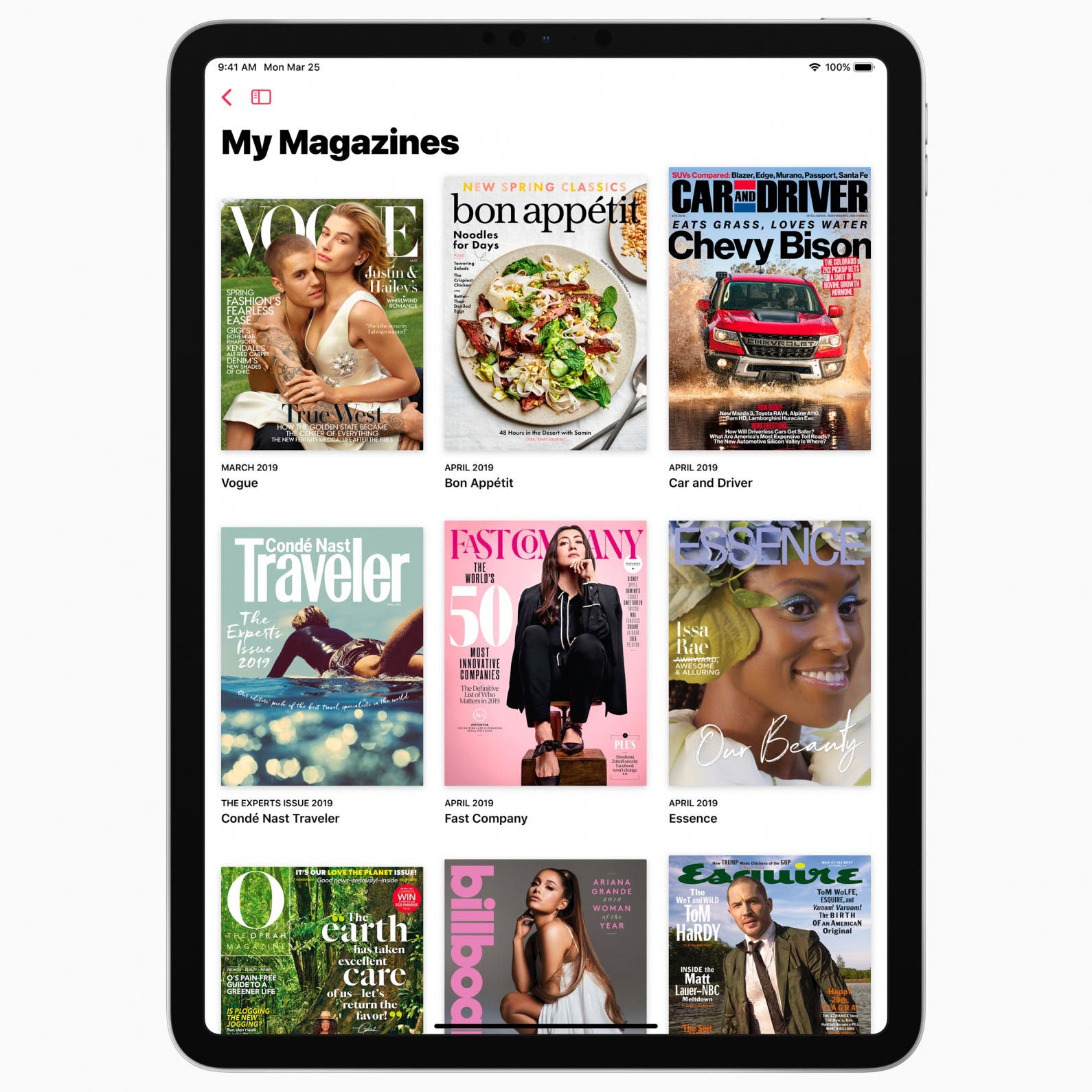 There are a few things to consider on the business side of this premium news membership. Apple as a platform is potentially introducing millions of customers to online content that publications struggle to get read with paper subscriptions. Apple's gains begin with keeping a rumored fifty-percent of the subscription fee revenue. The remainder is portioned out according to what content customers interact with. For example, if more Marie Claire articles are clicked on than Esquire, Marie Claire gets a larger payout than Esquire. And here's where the promise of no-tracking and curated content could exasperate the content providers: if the publishers don't know who's clicking to read which articles, it can make it hard to improve the quality of content to increase curated suggestions and make revenue via ads. 
With Apple News Plus, Apple is staking its claim on paid news subscription revenue, and trying to make both its brand recognition and user experience worth the price. Apple News Plus has potential, in that more newspapers and magazine titles could join the service in the near future if Apple's payment terms don't continue to scare them off. For now, industry titans such as The New York Times are keeping their eye on providing their own digital subscriptions, citing brand recognition and consumer interaction as top concerns. And it will be easy for all publications to meld together into "Apple News" in a customer's eyes when that's where they obtain their content and where they turn when they have a customer service issue. 
While Apple as a platform will allow publications to reach more customers, in the end Apple is only concerned with Apple's own growth. What this could mean is Apple News Plus becomes a battleground where only the strongest middling publications survive on their allocated revenue. It will be interesting to see how Apple's new venture evolves and what effect it ultimately has on the magazine and news industry.
Photos courtesy of Apple