By

Hallei Halter
Tue, 03/26/2019
* This post is part of iPhone Life's Tip of the Day newsletter. Sign Up. *
Apple News Plus, Apple's premium news membership that lets you access over 300 magazines and at least 2 newspapers, is here! Here's how to subscribe to Apple News Plus on your iPhone or iPad. There's no risk in giving Apple News Plus a try; you'll be able to browse the titles Apple News Plus has to offer before confirming your subscription and you can cancel any time during the 30-day free trial.
Related: How to Get Breaking News Notifications from the Apple News App
Before you can subscribe to Apple News Plus, you'll have to have a payment method set up in your Apple ID settings and have updated your iPhone or iPad to iOS 12.2 or later:
Learn how to add or update a payment method in your Apple ID settings here.
Update your device in Settings > General > Software Update if you don't have Automatic Updates enabled or follow instructions to update to the latest iOS with this article.
Now you're ready to sign up:
Open the News app. Tap the News Plus icon in the bottom middle. You'll see this icon as long as your device is running iOS 12.2 or later.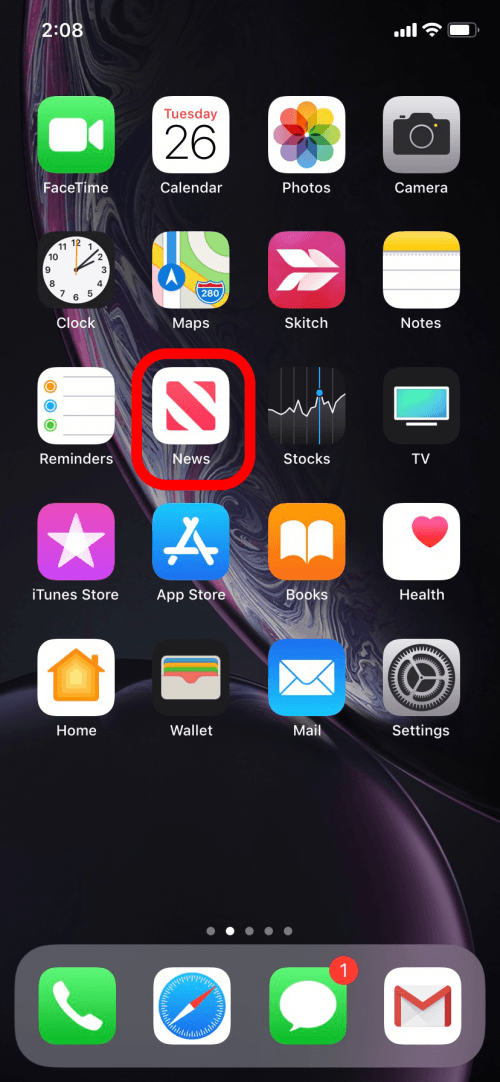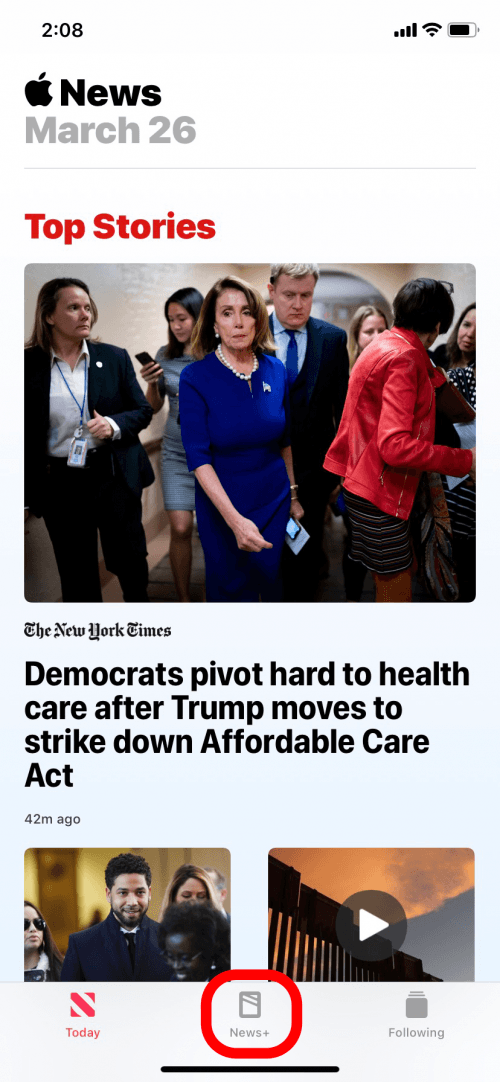 Underneath the News Plus header is a toolbar that scrolls to the side that holds tabs showing the titles available on Apple News Plus. You can browse the titles available before purchasing a subscription, either alphabetically or by category.
When you browse titles by category, they won't be alphabetized. So if you want to see if a specific magazine is available, check the alphabetized catalog tab.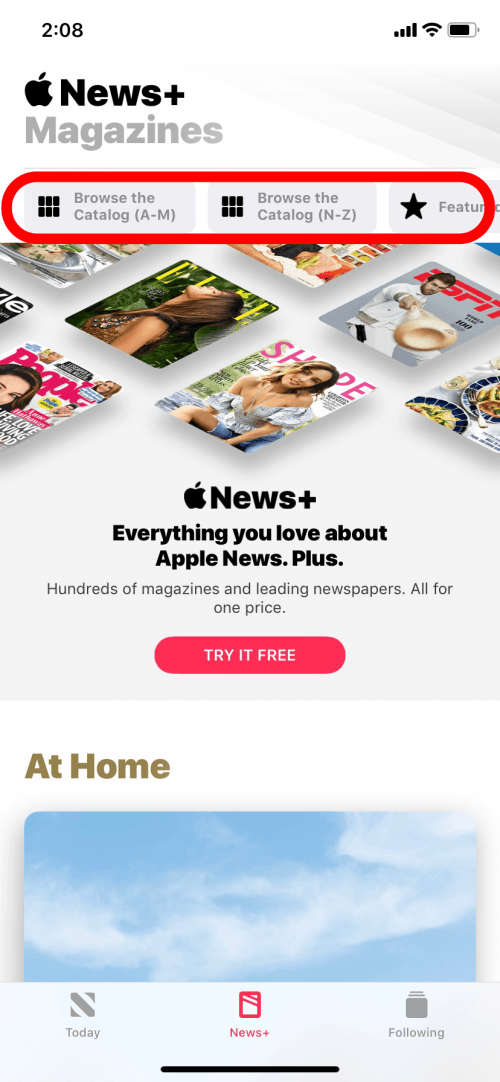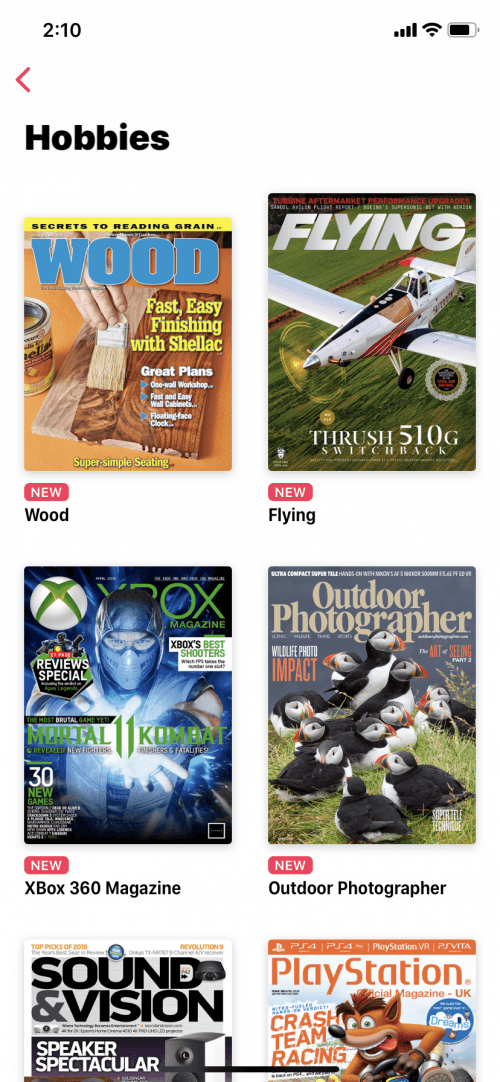 You'll also see a preview of whichever issue you tap. Scroll down to see an index of titles. Also, if the magazine has a live cover, which is a cover that moves like a live photo, you can view it here.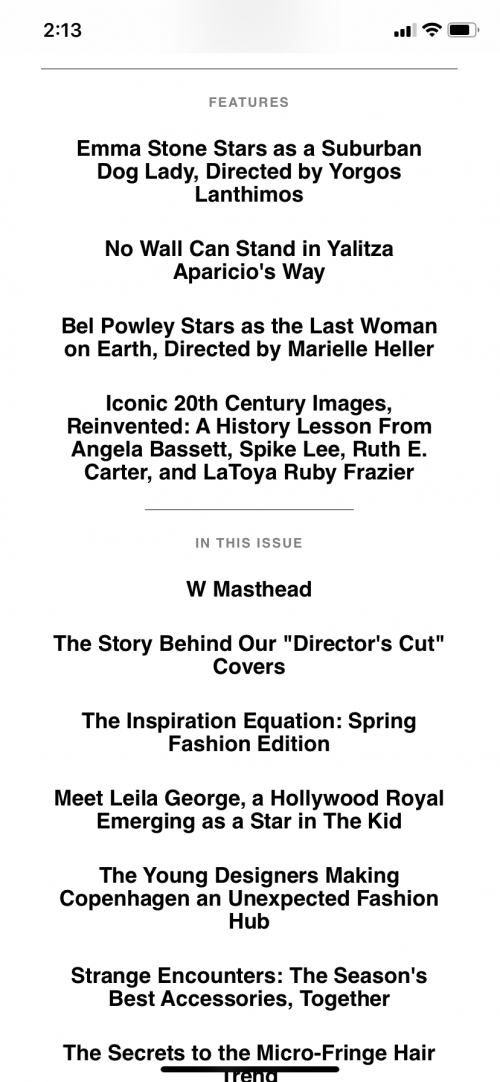 Tap Try It Free on whichever page you see it. Currently, you'll be able to use Apple News Plus for free the first month.
The next screen will explain a few details about Apple News Plus, including billing. Tap Try It Free.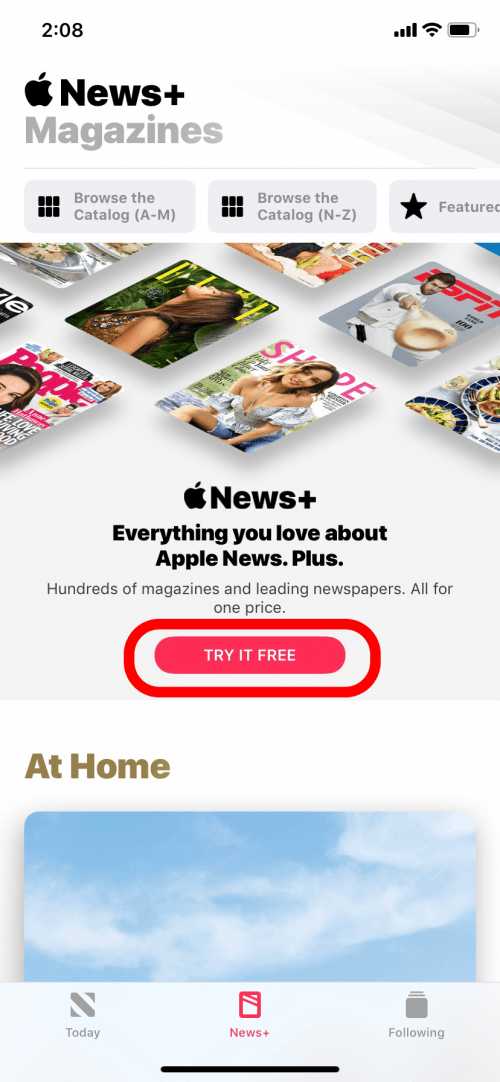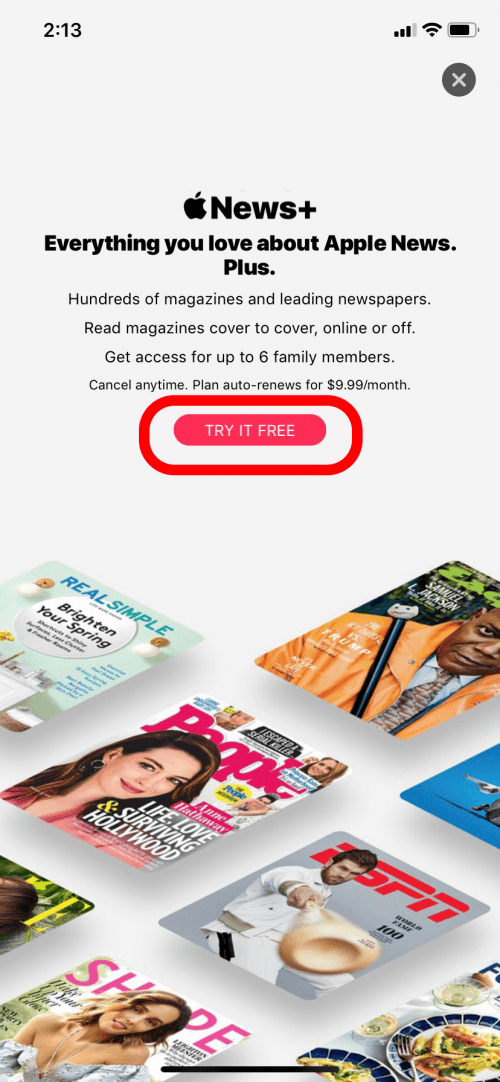 Since your payment information is already linked to your Apple ID, you just have double click the Side button to confirm your purchase with Face ID on an iPhone or iPad with no Home button. (On iPhones and iPads with Home buttons, use Touch ID if your device has it. You can also use your Apple ID passcode.)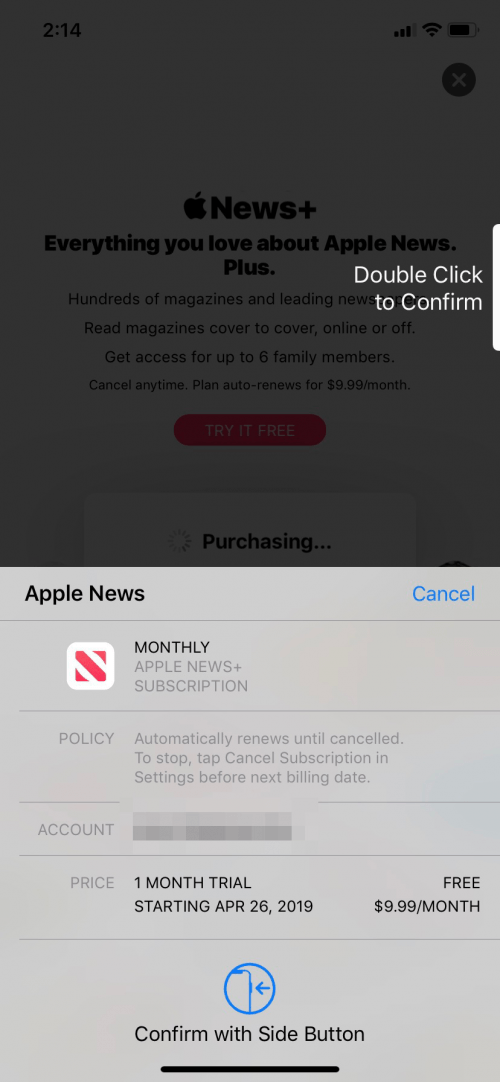 Now you can select titles and start reading.
You'll also have the option to download material to read offline by tapping the download icon next to the issue title.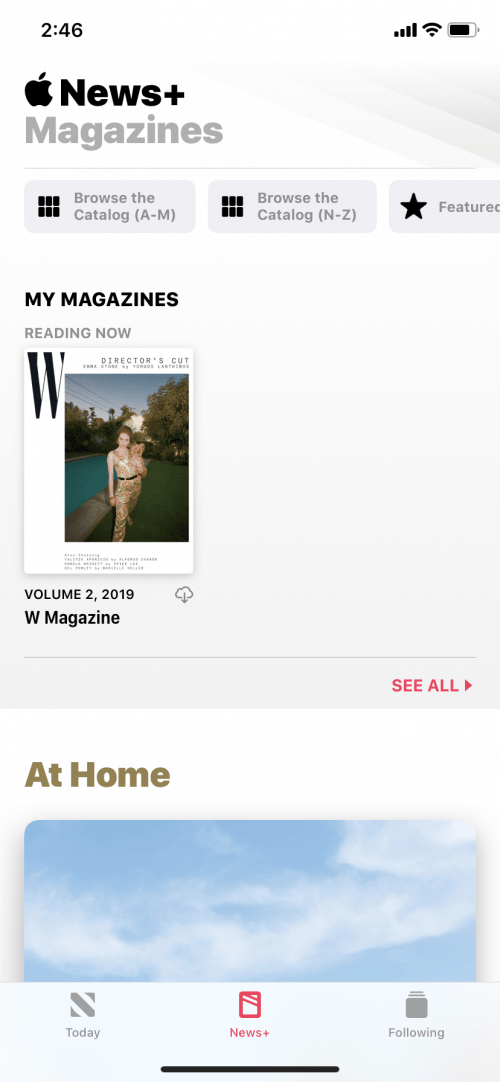 If you don't want to continue on to a paid subscription after your free trial ends, you'll have to cancel the subscription before the end of the free month. You can cancel the Apple News Plus subscription on the News app. On either the News or the News Plus page, tap the Following tab on the bottom left. Scroll down and tap Manage Subscriptions, then tap Cancel Free Trial. You can also enjoy your free trial for the month and cancel before renewal by setting a reminder to cancel before your free trial ends.