By

Paula Bostrom
Updated 03/27/2023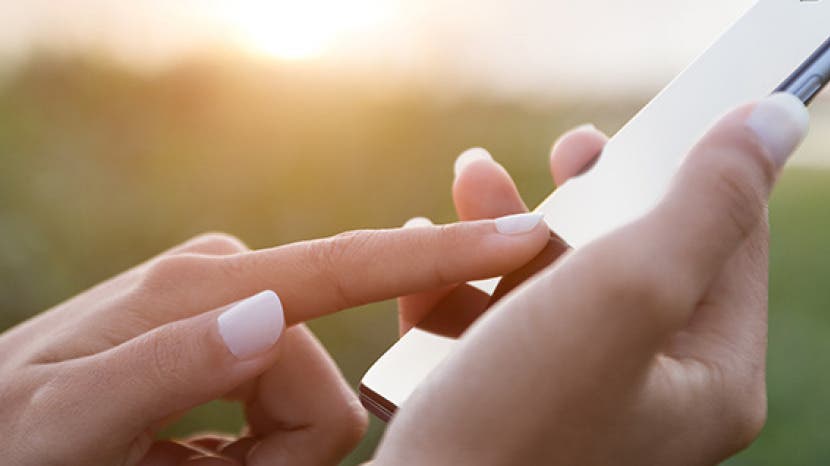 * This post is part of iPhone Life's Tip of the Day newsletter. Sign Up. *
I don't know about you, but if I don't write down my appointments and activities, I'm sure to lose them in a deep, dark corner of my mind. To say I'm merely forgetful is an understatement. The Reminders app allows me to set reminders on iPhone based on the time, day, or location. For example, my iPhone can remind me to pick up some milk on the way home from work using the phone's GPS. If you use iCloud, your reminders can also be synced among all your devices. Here's how to set a reminder on iPhone X and earlier iPhones. We'll also cover how to set an alarm or due date reminder, how to add a location-based alert, and how to get reminders to pop up on your iPhone so you don't miss them.
Related: How to Use Siri to Add Reminders to Specific Lists

Discover your iPhone's hidden features
Get a daily tip (with screenshots and clear instructions) so you can master your iPhone in just one minute a day.
Table of Contents:
Open the Reminders app.
Select a list or create a new one by tapping the + in the upper right corner.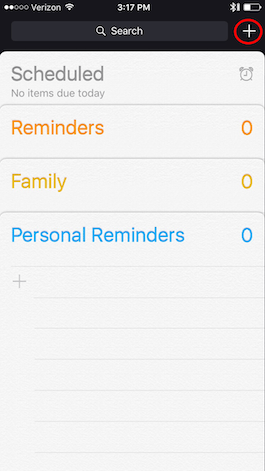 Within the correct list, tap on an empty line to create a reminder.
Your keyboard will pop up. Type your reminder.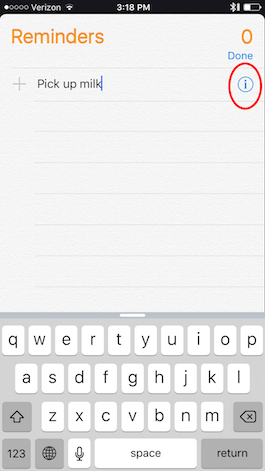 Once you have typed in your Reminder, tap Done.
Or if you'd like to edit the time or date of the Reminder alert, keep reading.
Tap the blue "i" in a circle to set specifics for the reminder.
Turn on "Remind me on a day" then tap on Alarm to set a day and time for your reminder.
Tap Done when you are finished.
You can also have a reminder pop up when you leave or arrive somewhere.
Turn on "Remind me at a location" and then either tap on your current location, which should come up automatically or type in a location in the search field at the top of your screen.
Then choose to be reminded when you arrive at that location or when you leave that location.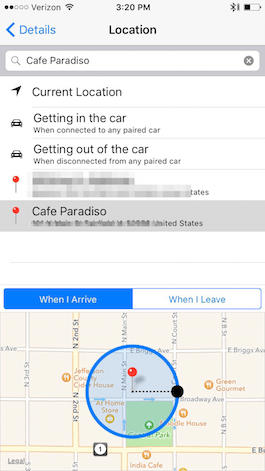 Once you've completed your reminder, you can tick it off by tapping the circle next to it.
To delete the reminder completely, swipe left on the reminder and tap Delete.
Setting a Reminder on your iPhone or iPad won't help much if your Reminders aren't popping up on your iPhone. Here's how to adjust your Reminders Notification settings in order to get Reminders to pop up on your iPhone or iPad
Open Settings and tap on Notifications
Scroll down and tap on Reminders
Here you can choose a sound to play with your Reminders and select where you want to Reminders to pop up on iPhone: in Notification Center, as a Badge App Icon, and/or on your Lock screen.
Now that you know how to set Reminders on your phone, you can also learn how to print Reminders, in case you need a physical copy on hand, and how to turn off notifications for shared reminders on iPhone.
Top Image Credit: Blackzheep / Shutterstock.com