Use your iPhone's Maps App to avoid traffic, set transportation mode, find the best locations, and navigate like a pro.
By

Amy Spitzfaden–Both
Tue, 03/16/2021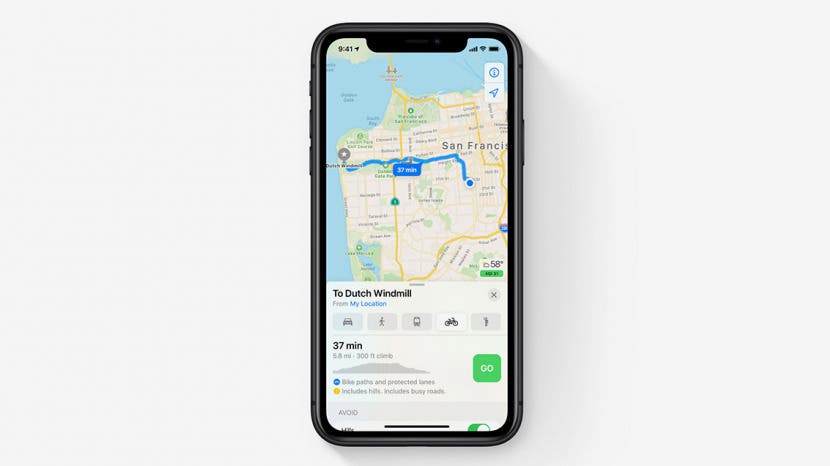 The iPhone Maps App has come a long way since its original iOS 6 debut. Using Apple Maps, you can now avoid traffic, set your transportation mode, and share your arrival time via Siri. With iOS 14, you can even scan your surroundings to find your location and use Apple Maps Guides to find the trendiest places. 
Related: How to Save & Share a Location from Apple Maps on Your iPhone & iPad 
To stay updated on the latest Apple Maps features, consider trying our free Tip of the Day. Here's our collection of iOS Maps tips to get you started.
Jump To: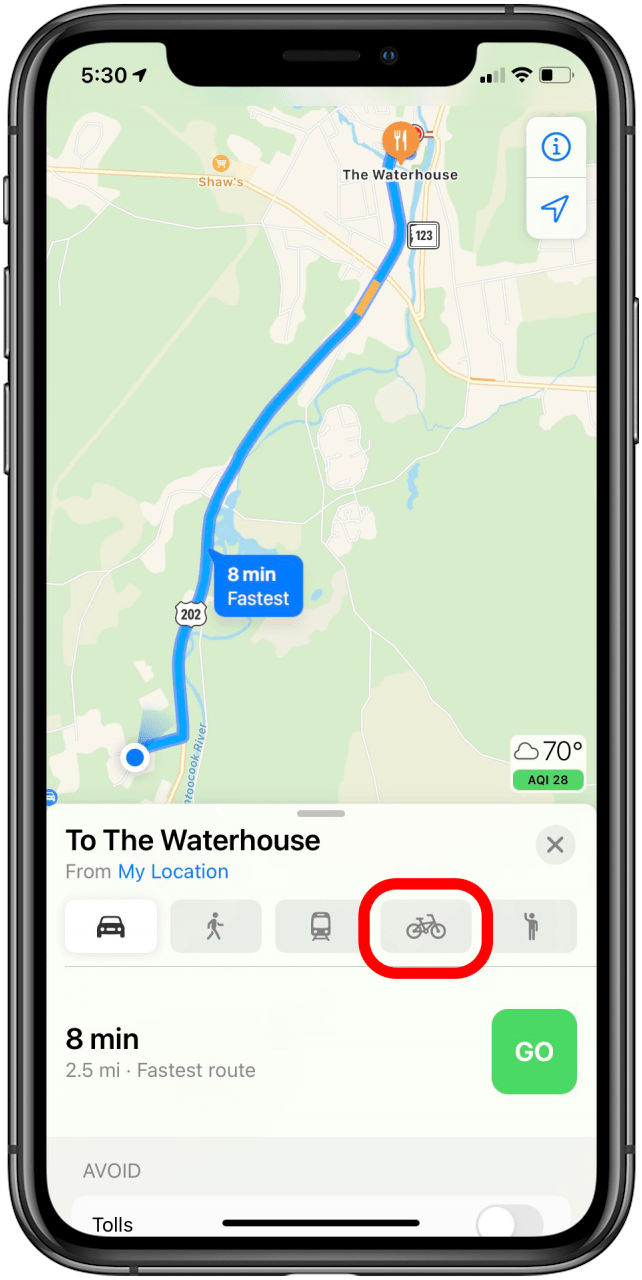 Travel by Bike with Cycling Directions
Finally, you can get cycling directions from Apple Maps. This feature takes into account bike lanes and bike-friendly roads so that travel is easier and safer for cyclists. You'll also see information about upcoming hills and warnings about where you can't cycle. This feature is currently limited to a few big cities, but hopefully will expand over time. To get cycling directions: 
Open your Maps App and then enter your travel destination in the search bar.
Tap Directions and then tap the bicycle icon. You'll see routes with information such as total climb, distance, and more.
Tap Go to start your route.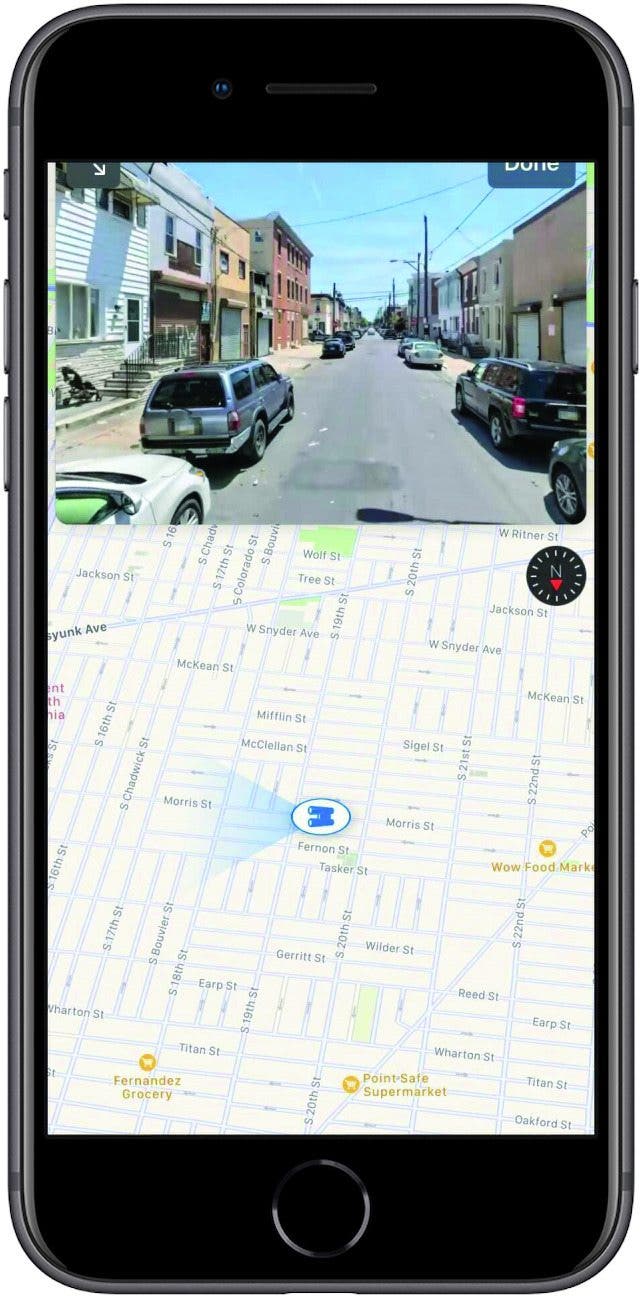 Scan to Find Your Location in Apple Maps
In cities where your GPS signal isn't great, you can now refine your location by scanning nearby buildings and streets. This will allow your iPhone to display a much more precise location. Since Refine Location uses the Look Around function, it is limited to major cities. Hopefully Refine Location in its current form is only the beginning, and we'll see more accuracy and cities that offer this feature in the not-too-distant future.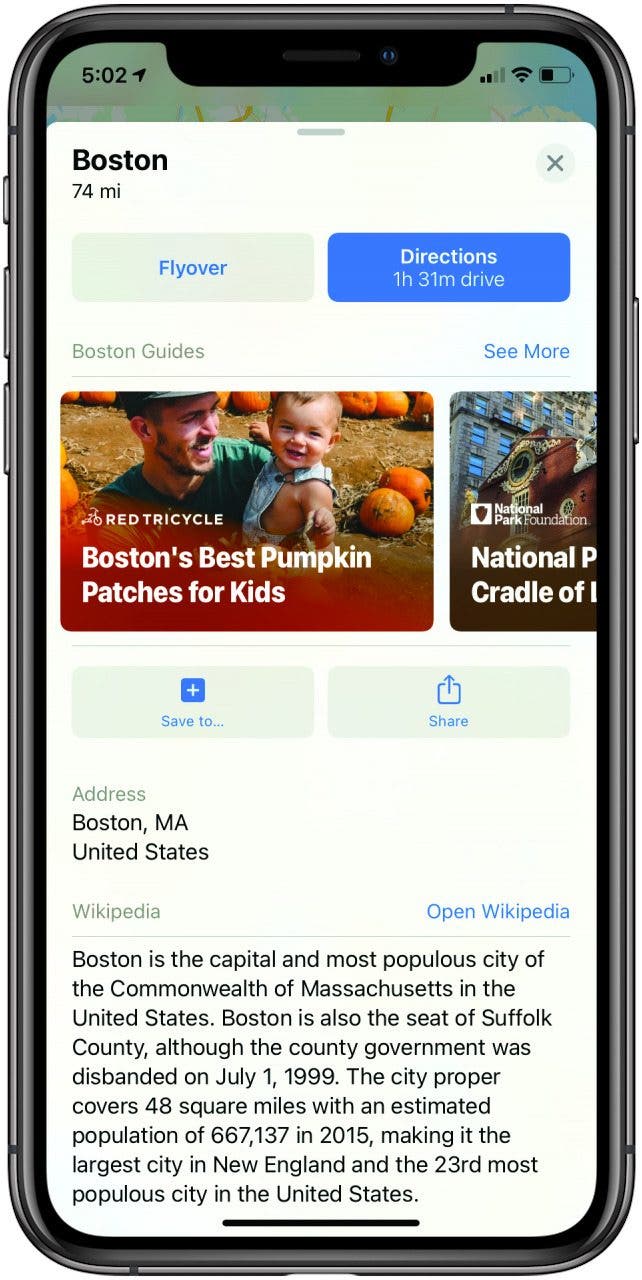 Explore New Locations with Guides
As of iOS 14, Apple has replaced the Collections feature in Maps with Guides, which are lists of destinations in a given city that you can share with family and friends (great for giving recommendations or creating a shared itinerary). In addition to creating your own Guides, you can view Apple's professionally created ones.
To view Guides, just enter a city in the Maps search bar.
Then swipe up on the city information card. If curated Guides are available for that area, you will see them below the Directions button.
Tap a Guide to view it or tap See More for more options.
If you would like to save a guide, just tap Save Guide. You can then view your saved Guides under My Guides from the main Maps page.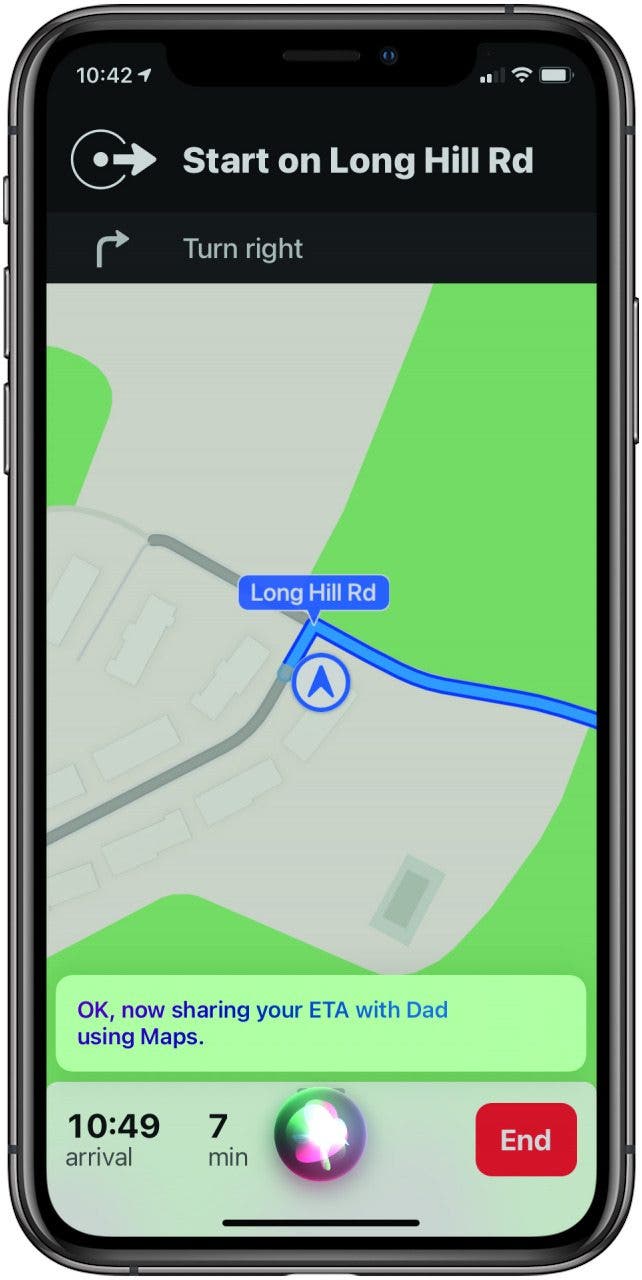 Share Your ETA with Siri
Whether you hit traffic, take a detour, or just don't drive as quickly as expected, having your estimated time of arrival (ETA) change is a common occurrence when you're on the road. Up until now it hasn't been easy (or always safe) to share your new ETA while driving, but now you can just ask Siri!
Next time you're en route using Apple Maps, all you have to do is say, "Hey Siri, share my ETA with..." and say the name of someone in your contacts list. Siri will send the information to that person through the Messages app.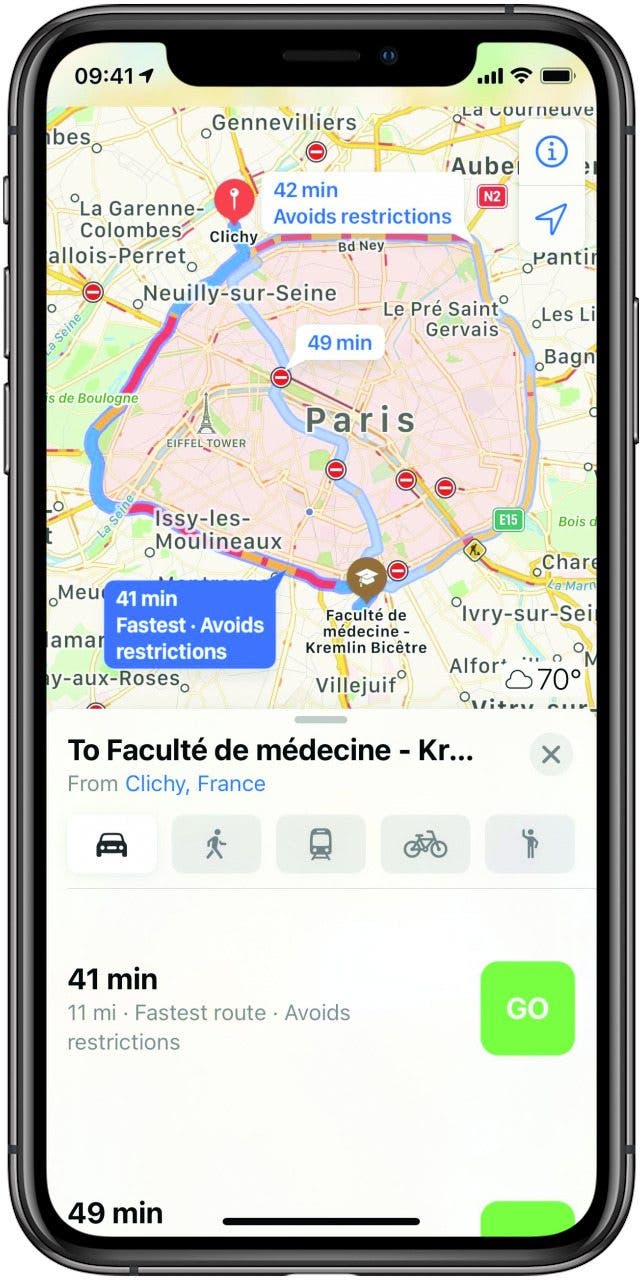 Avoid Traffic & Steer Clear of Congestion
When you're planning your route, you will naturally want to know what areas might slow you down, either so you can avoid them or add in time to your commute accordingly. Now, Apple Maps shows congestion zones in many major cities throughout the world. Paris and London, for example, will show light red coloring over current congestion zones so when you search for directions, you will be able to take this into account. Yet another feature we hope to see expanded soon!