Mac's new software introduces Stage Manager for multitasking, advanced Spotlight Search and Continuity, and email editing features.
By

Olena Kagui
Mon, 06/06/2022

Apple's new macOS Ventura software brings exciting new productivity features and app upgrades to the Mac that will have you working smarter, not harder. Here's everything you need to know.
Related: Everything Announced at Apple's 2022 WWDC Keynote Event
Release Dates & Compatibility
Availability: The shipping version of macOS Ventura is due to be released this fall. Those who don't want to wait can join the macOS Ventura public beta program starting in July.
Compatibility: macOS Ventura runs on the 2022 Mac Studio, 2019 Mac Pro, 2018 Mac mini, 2018 MacBook Air, 2017 MacBook, 2017 MacBook Pro, 2017 iMac, 2017 iMac Pro, and newer models of these devices.
The All-New Stage Manager Makes Multitasking a Breeze
We've all experienced opening too many windows and wasting time navigating between them. Stage Manager aims to help Mac users focus on the task at hand. It automatically groups open windows and organizes them by app on the left of your display. Tapping a window will bring that app to the center of your display so you can focus on it.
If you open multiple windows within the app, they will be neatly stacked when minimized. Just tap the stack to cycle through the windows quickly. You can even group two or more apps to keep relevant windows arranged together, allowing you to manage various projects in an organized manner. Not only does Stage Manager help minimize distractions, but it also offers quick access to the windows.
To learn how to use Stage Manager and the other new macOS Ventura features, sign up for our free Tip of the Day newsletter.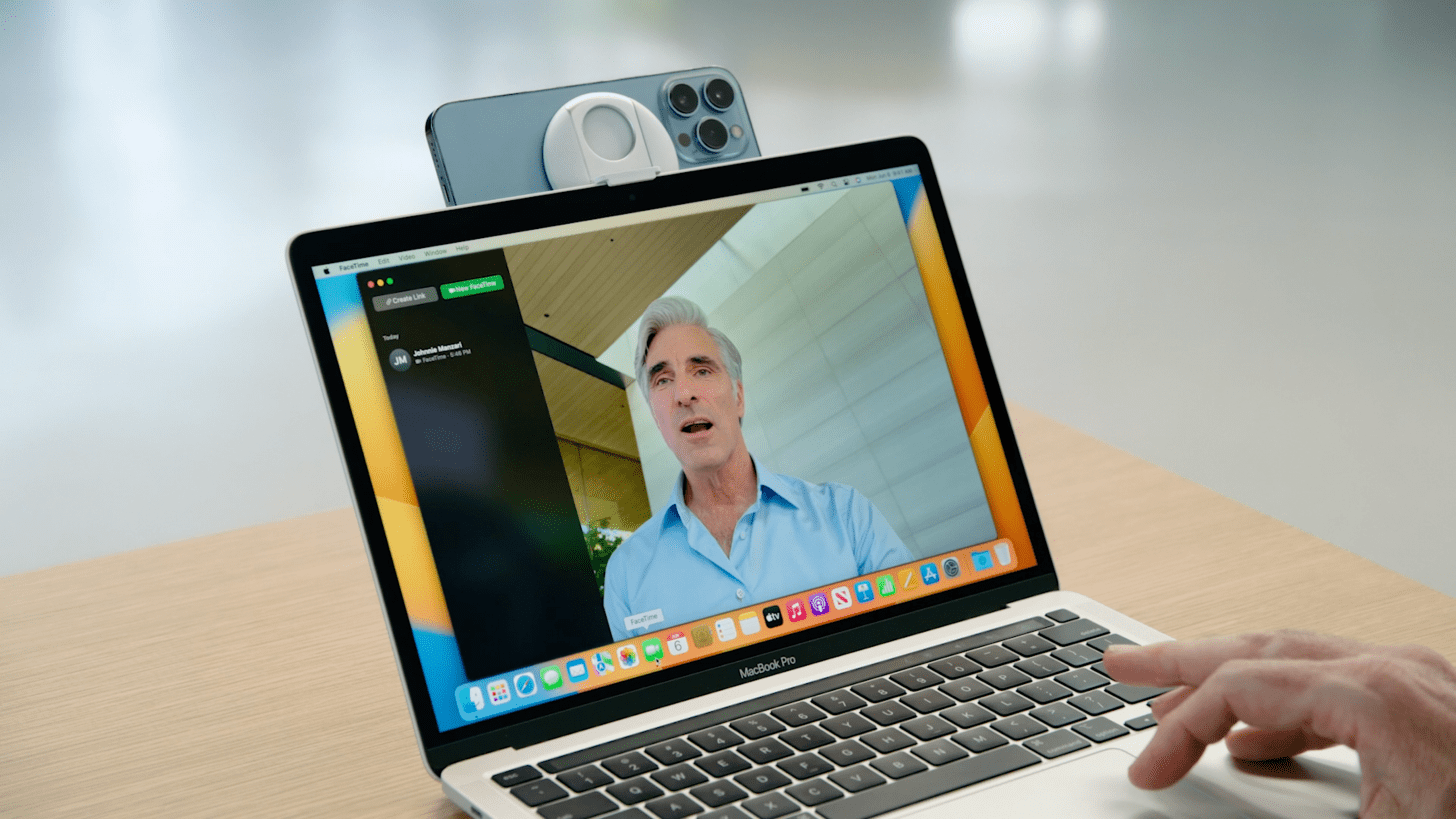 Continuity Allows for Uninterrupted FaceTime & Turns Your iPhone into a Webcam
Continuity is another exciting macOS Ventura feature that offers a Handoff feature for FaceTime. This means that you can answer or start a call on your iPhone, then seamlessly switch to your Mac or iPad, without interruption! This works between compatible Macs, iPhones, and iPads running the latest operating systems (macOS Ventura, iPadOS 16, and iOS 16).
Continuity Camera allows you to take this one step further and use your iPhone as a webcam on your Mac. This brings the Center Stage and Portrait mode FaceTime modes to your Mac, meaning you can blur your background and have the camera move with you during a video call.
Apple also announced two new modes that bring even more options to video chats via FaceTime, Zoom, Teams, Webex, etc. Studio Light brightens faces and darkens the background, improving lighting in tough conditions without using tools like a ring light. The second new mode is Desk View; it lets you simultaneously share your desk and your smiling face. This is great for online learning because the instructor can engage an audience while showing handheld projects such as drawings on paper.
App Upgrades: Spotlight, Mail & Safari
Apple announced many app upgrades at its 2022 WWDC. The most prevalent changes for Mac users are coming to Spotlight, Mail, and Safari.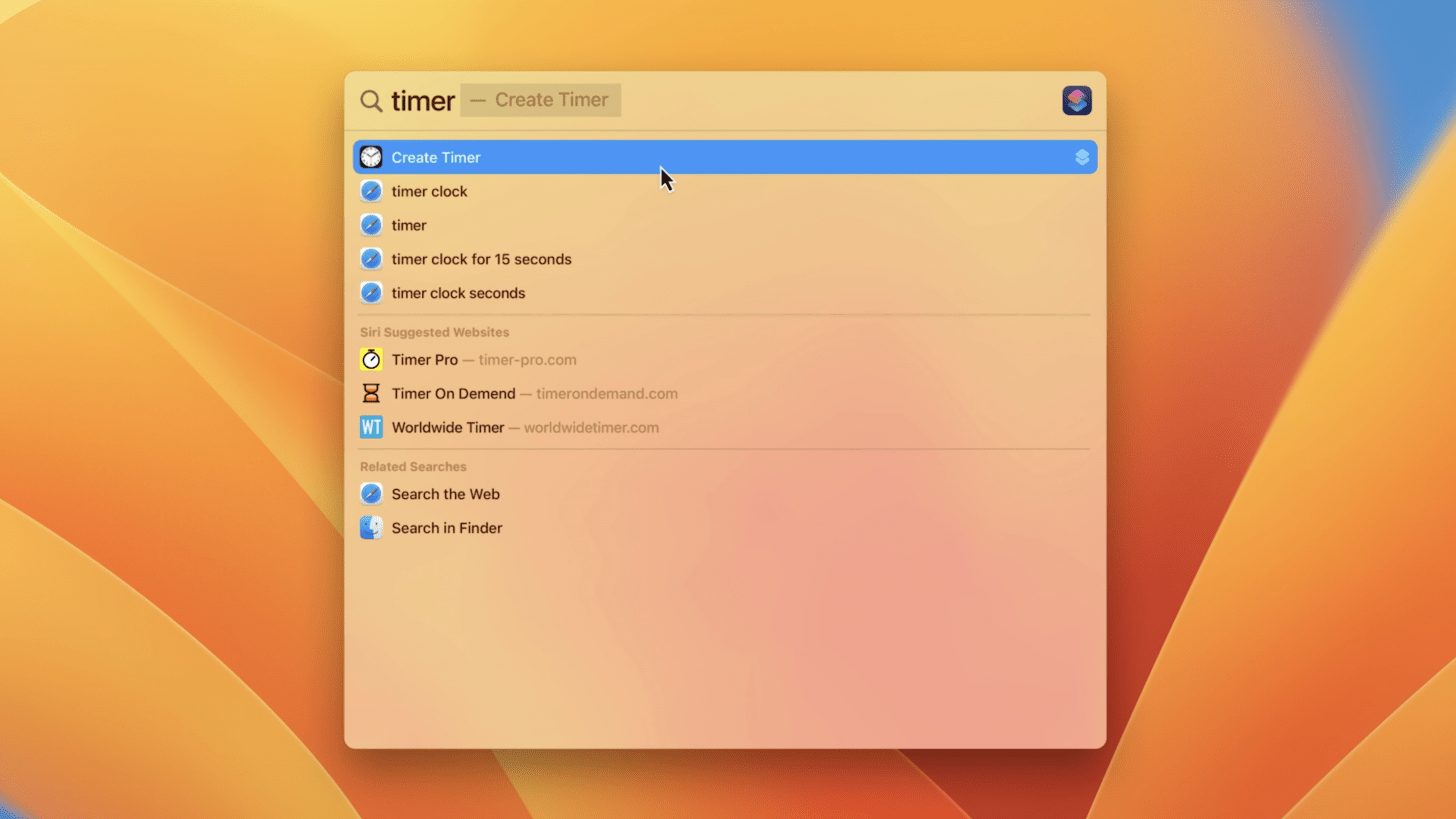 Spotlight - New Quick Look, Search Image Text & See More Results
Spotlight helps you search for anything and everything on your Mac and even on the web. New Spotlight features include the possibility to peek at a result before clicking on it by using the space bar. You will also be able to take advantage of Live Text to see images that match your searches.
You will also be able to use Spotlight in a larger window which shows more information about a business, sports game, movie, or whatever you are searching for! Finally, with macOS Ventura you'll be able to launch shortcuts by typing the commands directly into Spotlight search.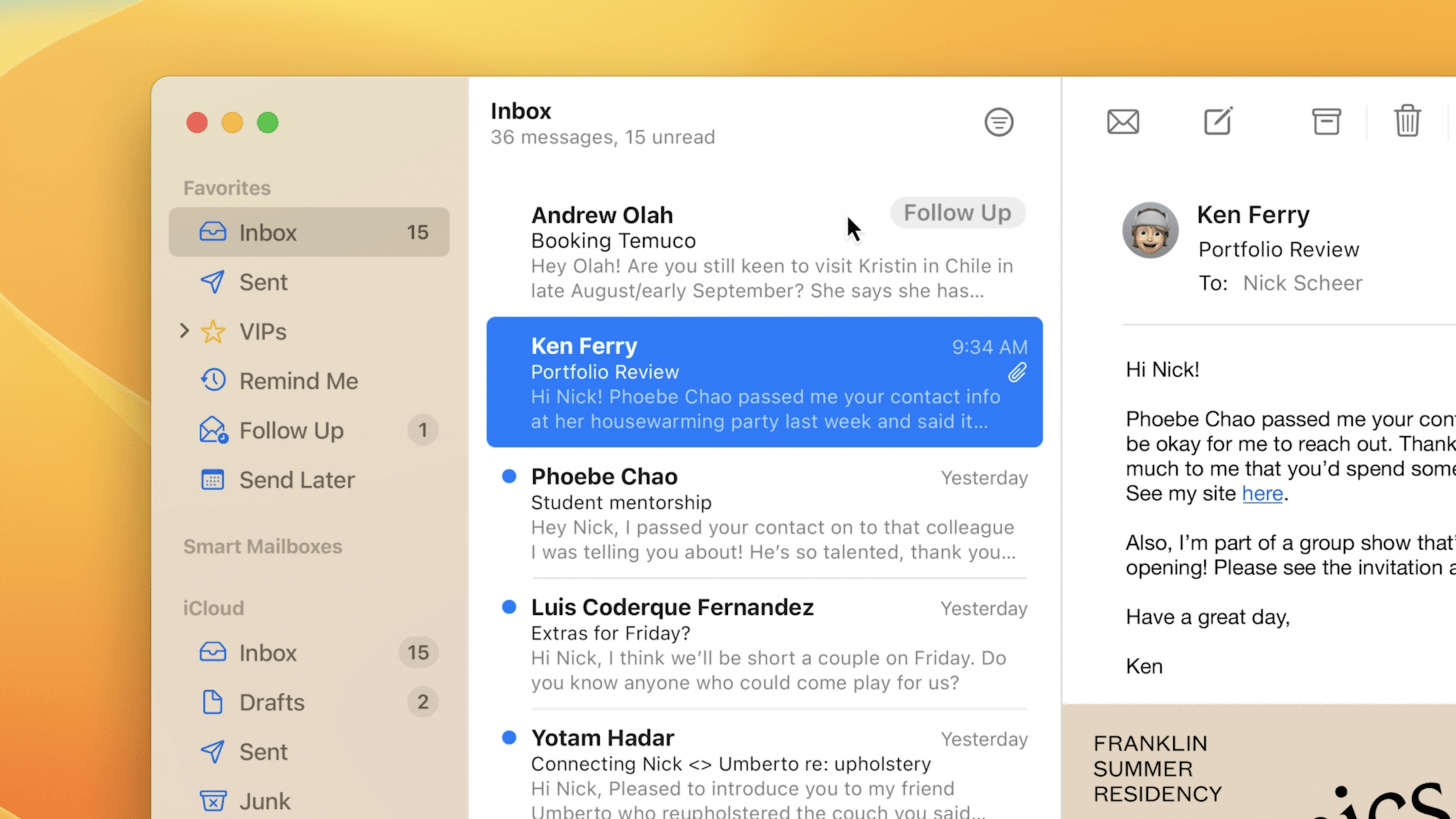 Mail App - Cancel a Sent Email, Schedule Reminders & Search Effortlessly
Sending emails is inevitable, but with macOS Ventura it gets a whole lot easier! Have you ever sent an email that you immediately regretted? You can now cancel it as long as you do it within 10 seconds of pressing send. You can also schedule an email to send at a better time or set up a reminder to follow up about an email you've sent or received. 
Another improvement to the Mail app is a new set of search features. Clicking the search tab will immediately show you recently shared docs and links. You will also see suggestions appear with every letter you type, giving you results faster than ever before. Plus, the search bar will now offer auto-correct and will even show results based on the synonyms of the words you are searching for.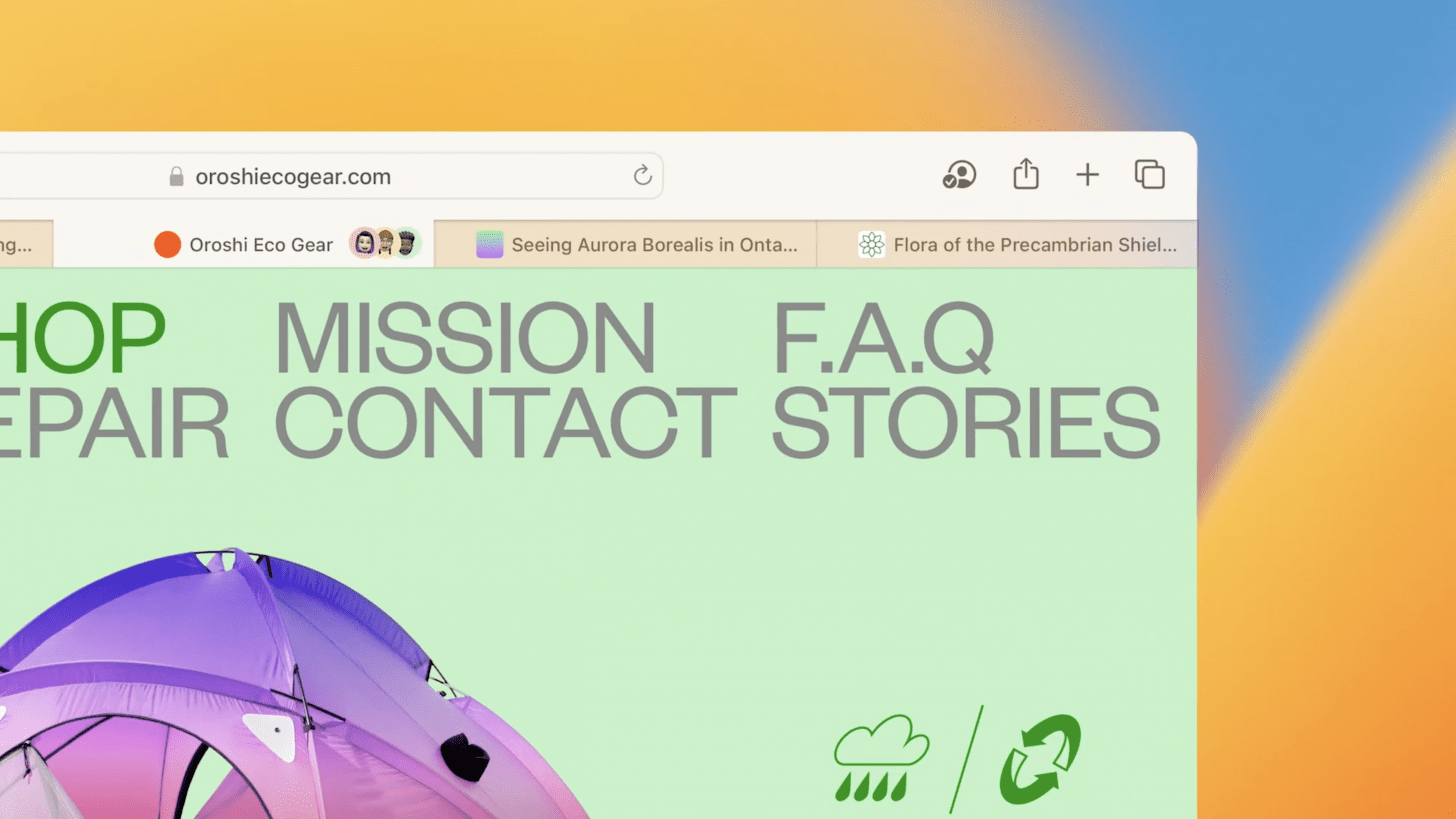 Safari - Work with Friends in Real-Time within Tab Groups
macOS Monterey introduced grouping tabs, and macOS Ventura takes them one step further! You can now share tab groups with friends and have multiple people search and share results in real-time! You will see a new menu that will let you quickly share content with the group and audio or video call them to discuss.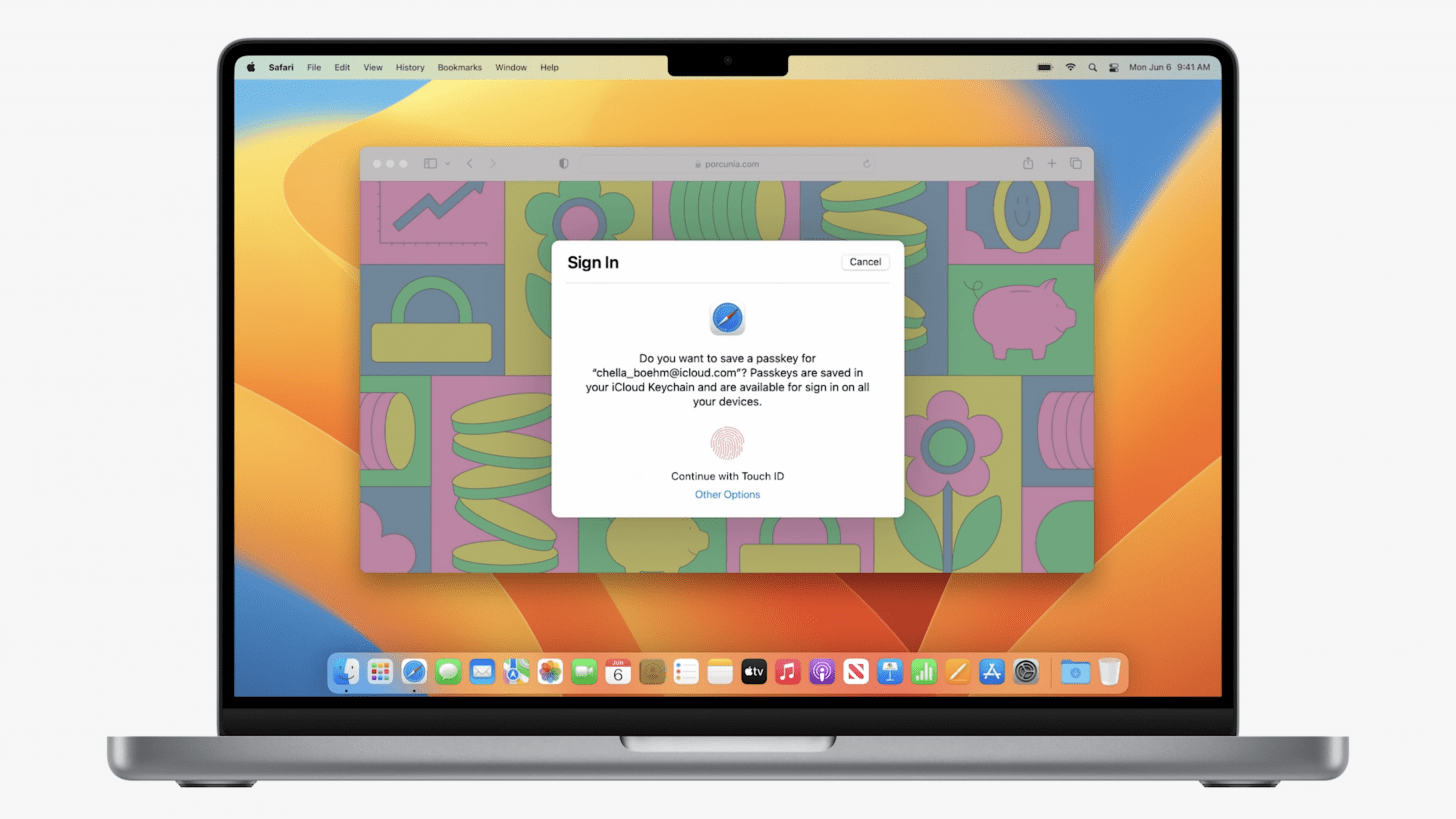 Goodbye Passwords, Hello Passkeys
Passwords are hard to remember, and they are easily compromised, and Apple hopes to put an end to them once and for all. One of the more groundbreaking announcements at Apple's WWDC was the move toward a "passwordless" future that favors biometrics instead.
So instead of using Safari to create a new password, macOS Ventura will let you set up a Passkey instead. This enables you to use Touch ID or Face ID to gain access to the website or app. Any Passkeys you create will be synced via Password Keychain so you can use them across all your devices. This unique digital Passkey is supposedly much more secure than a password and can be used on a non-apple device with your iPhone.
Gaming on a Mac Just Got Better
Gamers often prefer PCs to Macs, but Apple hopes to even the playing field. Apple silicon chips, including the new M2, make gaming on a Mac a better experience than ever before. Metal 3 is a software that brings new possibilities to gaming experiences on Mac. 
MetalFX Upscaling makes it easier for developers to create complex scenes that won't lag for better performance with a smoother feel. Two games that were mentioned at the WWDC event that you may want to try later this fall include Resident Evil Village, No Man's Sky, and Grid Legends.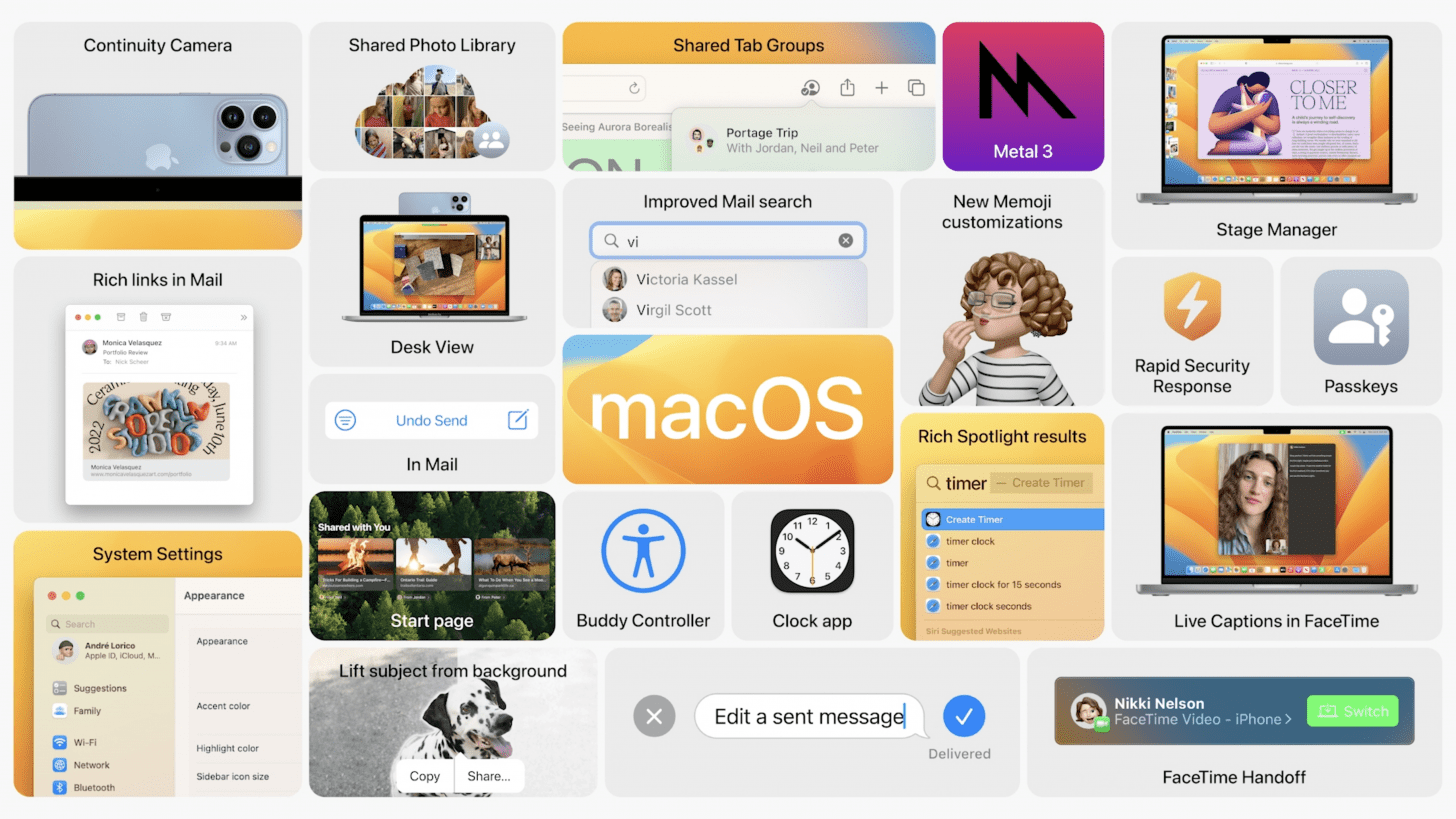 macOS Ventura is bringing a lot of exciting new features to Mac users worldwide! Which changes are you most excited about? Is there anything you expected to see that wasn't announced? Let us know in the comments below!