By

Kenneth Boshell
Updated 07/23/2019
Education doesn't have to stop once you're an adult; we should continue learning and growing so we can evolve and adapt as human beings. Whether you choose to play brain games from Lumosity, pick up some new math skills from Kahn Academy, or learn Spanish language vocabulary from Duolingo, lifelong learning has many benefits. This sort of personal bettering can increase positivity, help out at home and abroad, and result in fiscal rewards through our jobs as we demonstrate further education and better-developed skill sets to our employers. Let's go over ten of our best picks for free and paid apps that will help you on your lifelong learning journey.
Related: 10-Minute Apps for Exercise, Meditation, Journaling & Brain Fitness
Continuing Your Education with These Top Apps
There are a lot of fast and easy ways to increase your knowledge and develop talent in a new skill. Here, I'll give you a rundown of the best apps, why they're so good, and how you can best use them in your educational pursuits!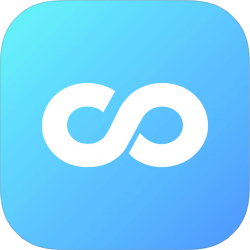 First and foremost is the behemoth known as Coursera. This app has been around since 2012 and has experienced extraordinarily rapid growth since then (it has over 35 million users!). It hosts over 2,700 courses on dozens of topics, with a great, easy-to-use layout. A lot of the app's content is free (such as the video lectures and reading material), but in order to get the certificates and degrees, you'll have to pay for the necessary quizzes and projects. The courses, certificates, and degrees offered are all backed by accredited universities, which means you can have a physical piece of paper that will be acknowledged by everyone. That's value-added education.
This app is another major player in the educational apps category. The fees for each course vary, but most of the courses are designed by instructors who sell the courses for money. There are 15 categories, ranging from information technology and test prep to personal development and language learning. We recommend you wait for the periodic flash sale, when you can get full certificate courses for less than $20 (these courses can normally cost $200).
This is one of my favorite go-to apps for learning anything, especially math. I taught myself calculus using these videos to guide me through it (I even passed the CLEP for calculus at my university because of Khan Academy!). Best of all, it's completely free. It does NOT, however, offer degrees or certificates upon completion of the learning programs it offers. It's also extremely STEM-based, but that's okay. The narrow focus of it is helpful, because it's genuinely the only place you need to go for help in some of the most technically demanding fields in the world. Khan Academy is expanding into history and economics classes, as well as some test prep courses.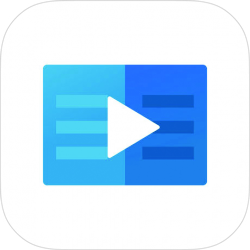 LinkedIn Learning is another great educational platform. Originally known as Lynda, the company was bought out by LinkedIn and is now a branded course catalog. They offer practical instruction in specific fields, but they do not offer degrees. They have a monthly subscription cost of $29.99, but if you're already a LinkedIn premium member, you automatically get this for free.
Learn a New Language
Everyone wants to learn a new language, but we all want to do it on our own time, and at our own pace. We also want to learn for as cheap as possible (let's face it, Rosetta Stone isn't cheap). Here are some apps that fit the bill.
Duolingo is probably the most well-known and highly regarded language learning app, and for good reason. The blend of fun language learning games and memory-training techniques make for a great program that is exceptionally effective at teaching a user new words in a foreign language. Unfortunately, it's not that great at helping you with conversational grammar and usage. It's definitely a great beginning introduction to new languages though.
Babbel is like a language learning upgrade from Duolingo. It's broken down into lessons that last about 10 to 15 minutes per lesson, which makes it more involved than the bite-sized format that Duolingo offers. However, each lesson focuses on conversational grammar and skills, explaining the grammatical rules as it goes along in a logical progression. It is not free; prices range between $6.95–$12.95 per month for each language (if you pay for more than one month at a time). If you want to learn more languages, the cost will go up, so we recommend sticking with one language and then moving on when you genuinely feel like you've mastered it.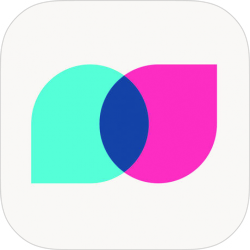 Tandem is the pinnacle of language learning apps, meant for the truly serious. The premise of Tandem is that you are paired up with native speakers of the language you wish to learn, and you discuss pre-arranged topics via text, audio, and video chat. You are also required to help the other person learn the language they're trying to learn (usually English). You sign up with either Facebook or Google, and moderators check to make sure you're actually serious about the venture. This is not for the casual user, but it's probably the best way to master a new language.
Engage Your Brain with Games
There's been a lot of controversy over the effectiveness of brain-training apps. Although studies do not support that they actually improve your memory or stave off diseases like Alzheimer's or dementia, brain games are still a fun way to challenge your cognitive skills.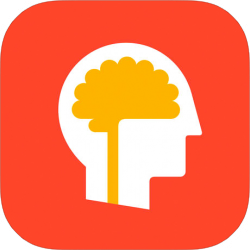 One of the best-known apps in this category is Lumosity, a semi-free offering that has been around for a while. I say semi-free, because the free model offers three games only, but the paid subscription ($11.99/month) offers you three more app-based games and forty browser-based games, with tools to monitor your progress. The free games can be fairly fun, but they definitely lock the more interesting games behind the subscription paywall.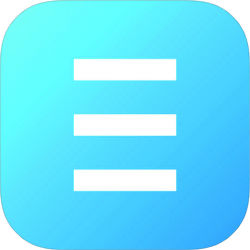 This app is similar to Lumosity in that it's partially free, but the best stuff is locked behind a paywall. The free version offers four random games that you can play only once a day, but the pro version ($3.99/month) offers personalized "brain workouts" consisting of six games that you can play multiple times a day, as well as access to all other games and additional statistics that you can use to track your progress.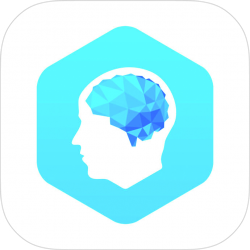 Like Lumosity, Elevate offers three daily games in the free portion of the app, but if you subscribe to it ($4.99/month), you get a total of 24 titles available to you any time you want. Unlike Lumosity, which has a simple, minimalist, and calm design, Elevate is big, loud, and colorful. Those are the major differences, but between the two, I think Lumosity is a slightly better choice.