By

Becca Ludlum
Updated 06/11/2015
Master your iPhone in one minute a day: Sign up here to get our FREE Tip of the Day delivered right to your inbox.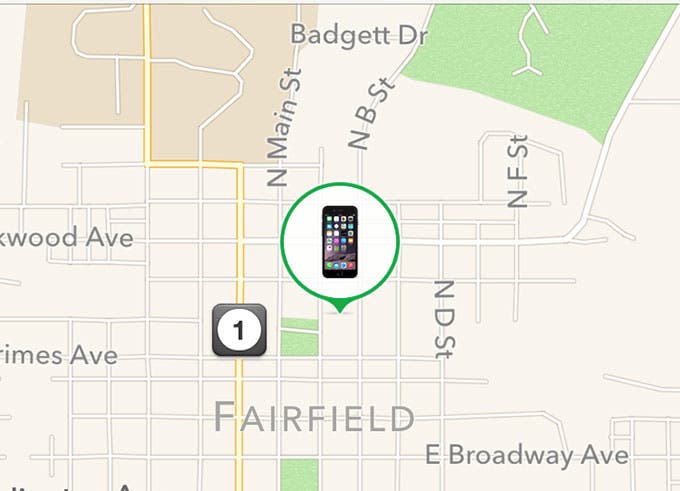 Losing an iDevice is not something any of us plan to do—but it happens. The easiest way to keep track of your device is to turn on the Find My iPhone feature. Hopefully you'll never need it, but if you do, it's a lifesaver! And using Find My iPhone in conjunction with Family Sharing means you can find any family member's lost iDevice. Here are some reasons that you'll want to use Find My iPhone to see the location of your devices and family members:
Did you leave your iPad in the airport? Maybe at home? You'll be able to see for sure when using the app.
If you're waiting for a ride, you can see how close your family member is.
Did someone steal your iPhone? Sound an alarm or wipe your data remotely through the app.
Heard about an accident? Check the location of your family member to ease your mind about their safety.
To enable the Find My iPhone feature on your iDevice (you'll have to do this for each device in your Family Sharing group):
1. Ensure that you have downloaded the free Find My iPhone app. You can find it right here.
2. Open Settings, then tap iCloud > Find My iPhone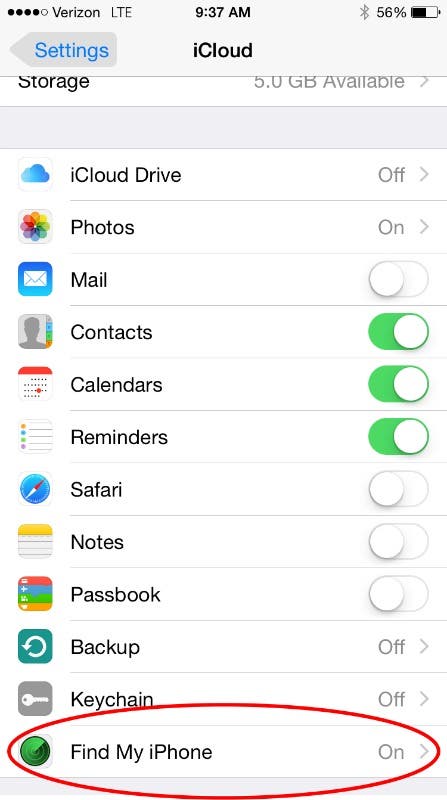 3. Turn on Find My iPhone by swiping the button to the right. You can also choose to turn on Send Last Location, which will send the location of your phone to the app right before the battery dies.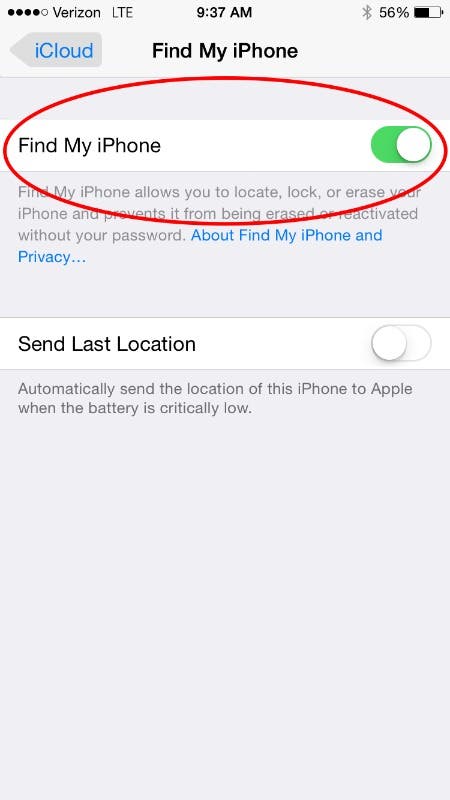 4. Now that your iDevice is enabled with Find My iPhone, you can view it (and your other family member's devices) on the Find My iPhone app. Open the app, login with your Apple ID, and this is what you'll see: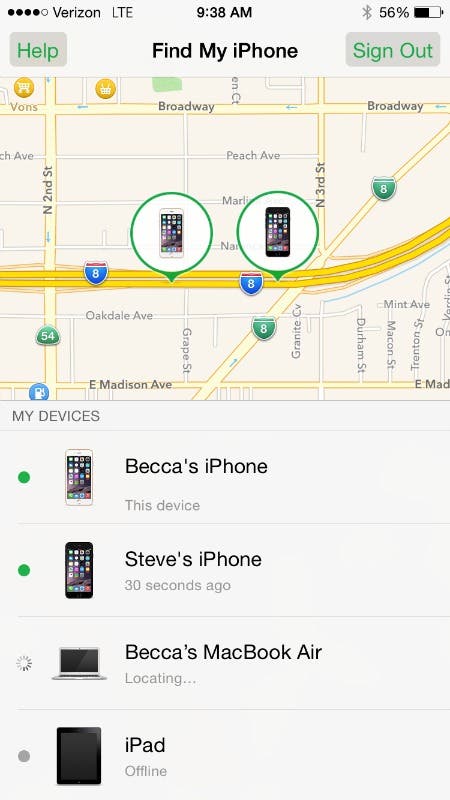 5. Tapping one of the devices will bring up a map of where the device is, along with a few options. You can play a sound on the phone or turn on "lost mode" which will lock the device and display a message from you along with a phone number so the finder of the device can call you. You also have the option to erase the device and delete all of the data on your device—helpful if your device is stolen and you don't want the thieves to gain access to your email and stored credit or debit cards on the phone.