By

Daniel Rasmus
Updated 11/17/2021
After awhile, the Apple lightning cable is bound to fray. Finding the best durable lightning cable for charging your iPhone is a must. Apple switched to lightning cables with the iPhone 5, which means iPhone 6 and iPhone 7 users will be searching for a strong lightning charging cable too. You can get another one from Apple or put that money towards a third-party lightning cable that will be more likely to last a lot longer. We'll cover the best, most durable lightning cables, the best short lightning cable, and multiple other categories. If you need a new charging cable, this is the roundup for you.
Related: 5 Best Screen Protectors for the iPhone 7 & 7 Plus
There are multiple reasons to buy a new cable. Perhaps you've already blown through an Apple lightning cable. Perhaps you've lost the one that came with your device. Or maybe you need a charging cable for each place you use your device. Luckily, the elegance of the lightning cable has inspired companies to invest in engineers who want to not just provide a cable but to innovate, creating stronger and more durable iPhone lightning cables for us all to use.

Discover your iPhone's hidden features
Get one daily tip each day (with screenshots and clear instructions) so you can master your iPhone in just one minute a day.
Overall Best Lightning Cable: Anker PowerLine+ ($14.99)
The best iPhone lightning cable on the market is the Anker PowerLine+. This charging cable has rave reviews from users who say it's the most durable cord they've owned. Anker claims it's six times stronger than other lightning cables and users seem to agree. With a soft inner core and hard outer shell, the edges of your lightning cable will never fray. It's available in multiple lengths and colors as well. The Anker PowerLine+ cable is certified by Apple and comes with an 18-month warranty. Overall, it tops our list as the best lightning cable because of its strength plus affordable price.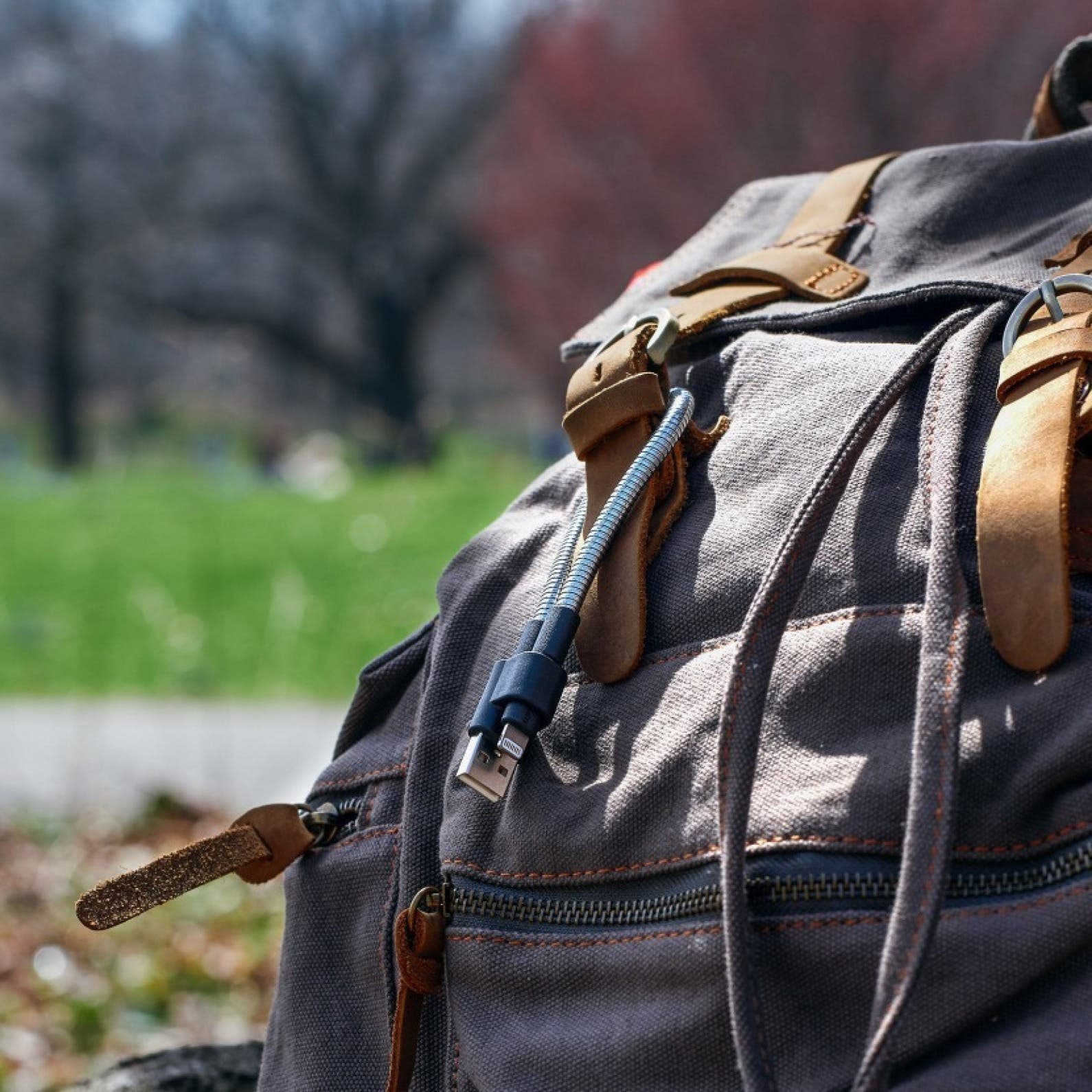 This incredibly durable lightning cable doubles as a key ring, which means, not only can it withstand just about anything, it's easily portable. Whether you've got dogs that like to chew on random cables or you're a traveling adventurer, this cable can handle it. It's covered in two layers of strong-but-flexible steel and measures in at nine inches. Fuse Chicken has longer cords available too that are just as durable. Called the toughest lightning cable on Earth, I can testify to its strength as this was my go-to cable last summer.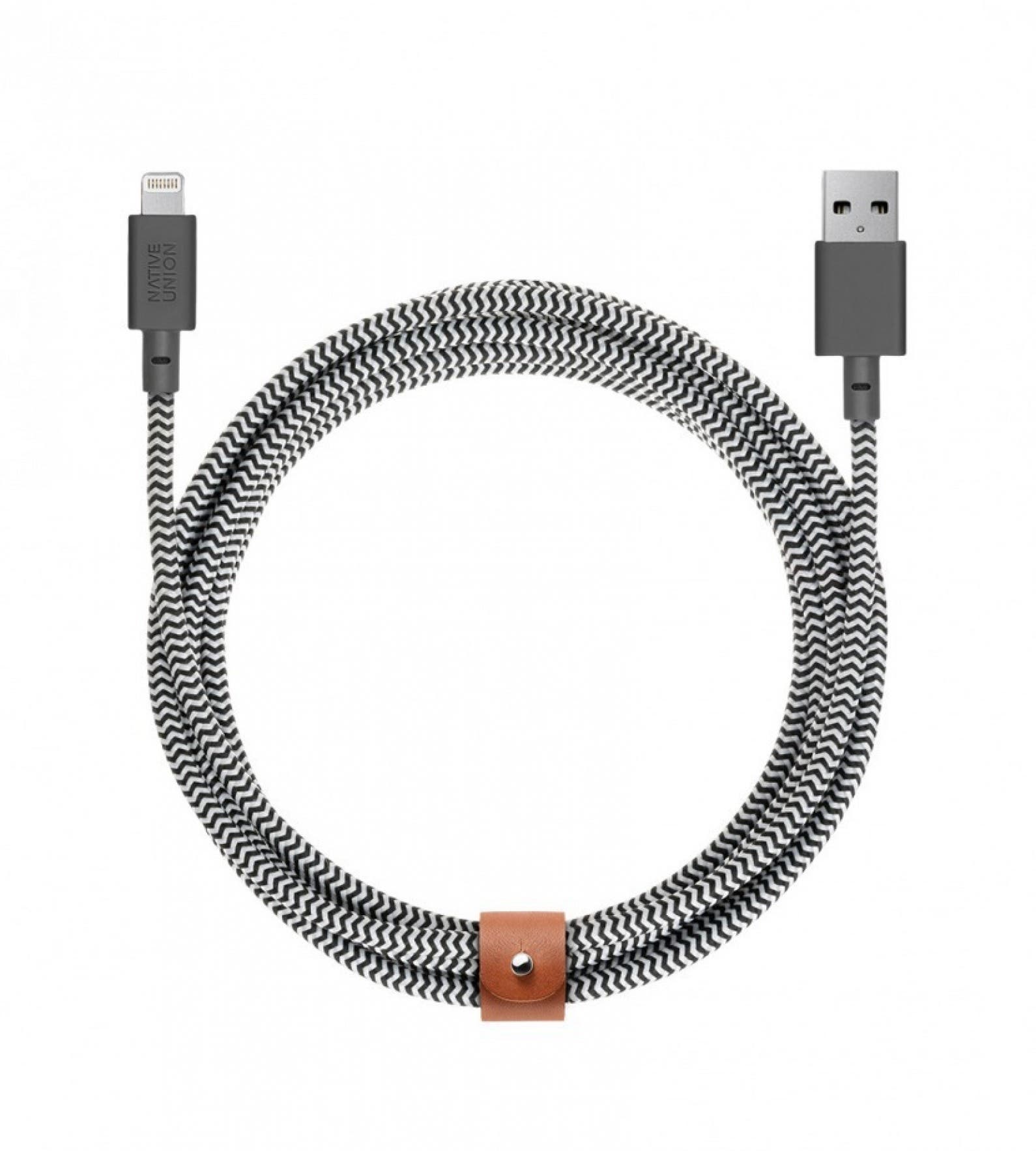 Not only is this charging cable beautiful, it's also super long. Coming in at ten feet, the Native Union lightning cable can stretch as far as you could possibly need it to. It's a strong lightning cable thanks to the thickly braided cord that's also tangle free. The included leather strap makes sure of this by snapping around your wrapped up cable for on-the-go use. This is the most expensive cable on our list, but it's also my personal favorite. If the price was less, it would have won best overall. This is the best long lightning cable, the runner-up best overall cable, and best fashion cable runner-up. If you're willing to spend the money, I highly recommend checking out the Native Union Belt Cable.
Best Short Lightning Cable: CableJive iBoltz ($7.95)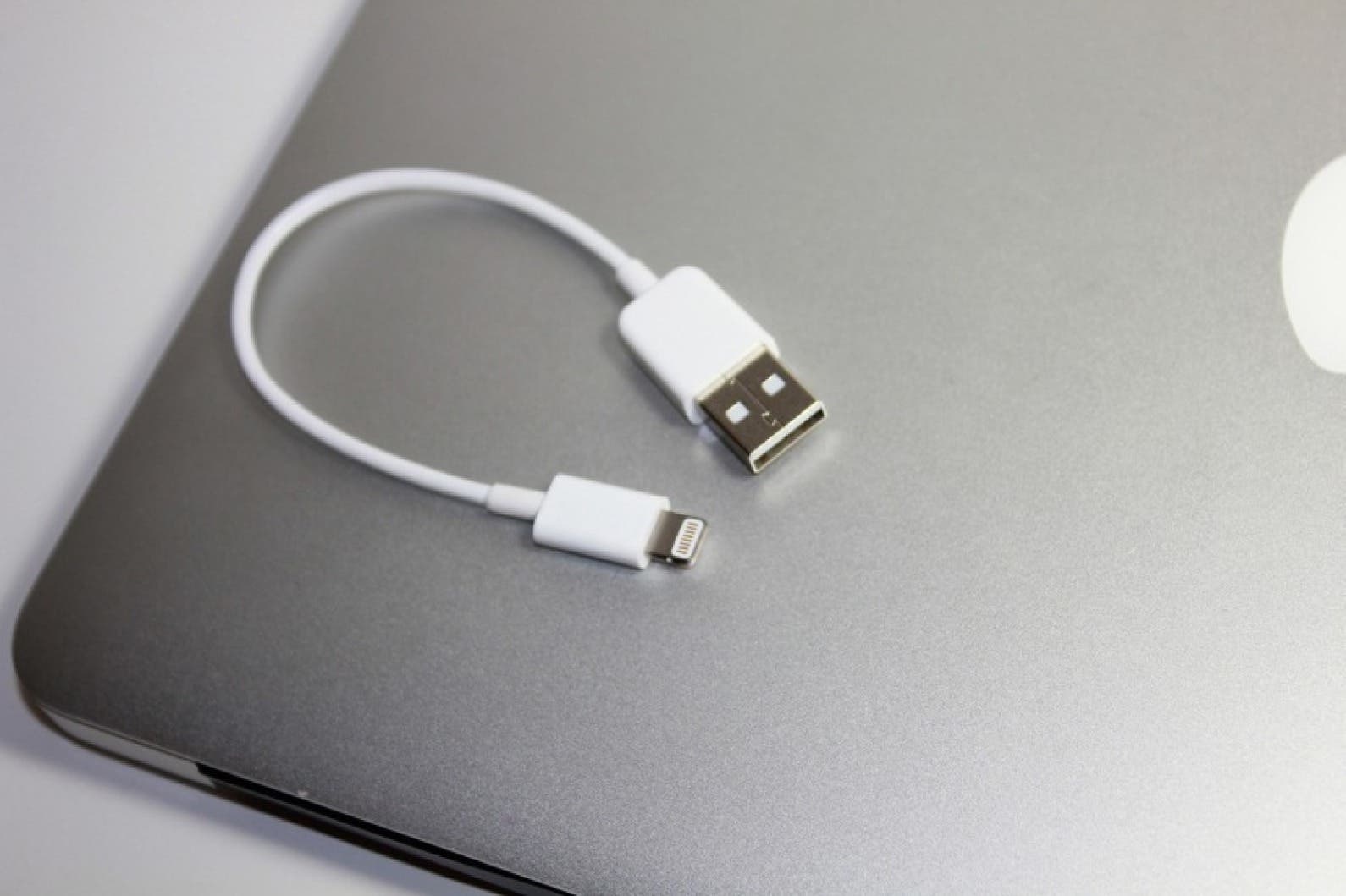 At other end of the spectrum sits the CableJive iBoltz XS. This wins best short cable, although it doesn't have a lot of competition. It's only five inches in length, which makes it perfect for your travel kit. It's likely not the strongest on our list, so take care with it. However, if you need a super short lightning cable this is the best around. It's Apple certified and made to fit most cases, so chances are it will fit yours too.
Best Micro-USB & Lightning Duo Cable: AluCable Duo Twist ($24.95)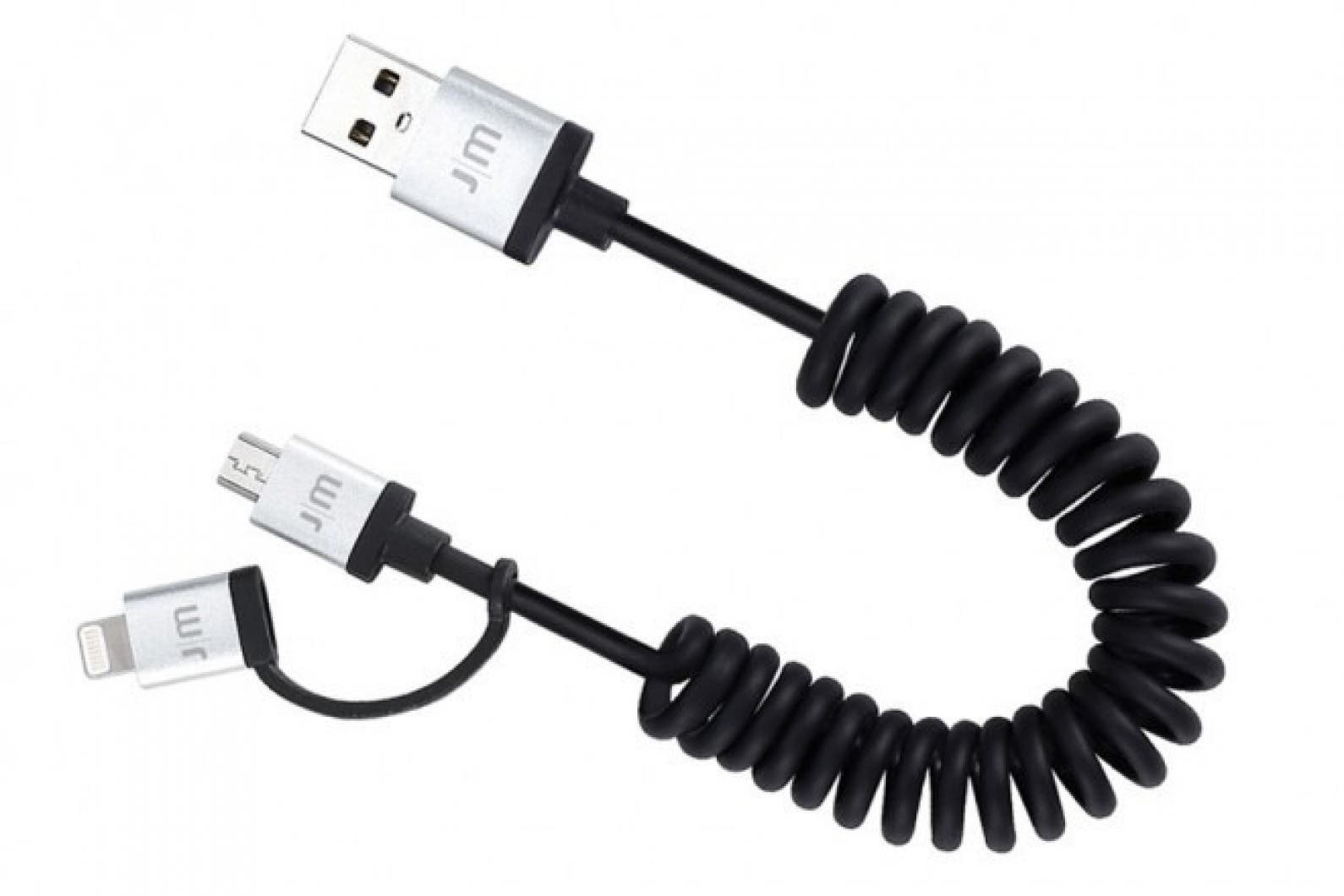 On my desk is the AluCable Duo Twist. If you use iPhone or iPad accessories such as headphones or an external keyboard, it may be worth the couple dollar extra investment to get a duo lightning and micro USB cable. This cable has a small attachment that pops on and off to allow you to switch between lightning and micro USB with ease, plus the coiled cord makes for a tangle-free cable that can be longer or shorter depending on your needs. It's a particularly great charging cable to keep in your vehicle.

For the price, the PUR Nylon Braided lightning cable is the best on the market. It's a nice looking cable that's strong and durable due to the nylon braiding around the central cord. The nylon casing also makes it easily tangle-free. You can get the PUR braided cable in multiple colors to match your device; it's also surprisingly affordable whilst maintaining fantastic reviews from users.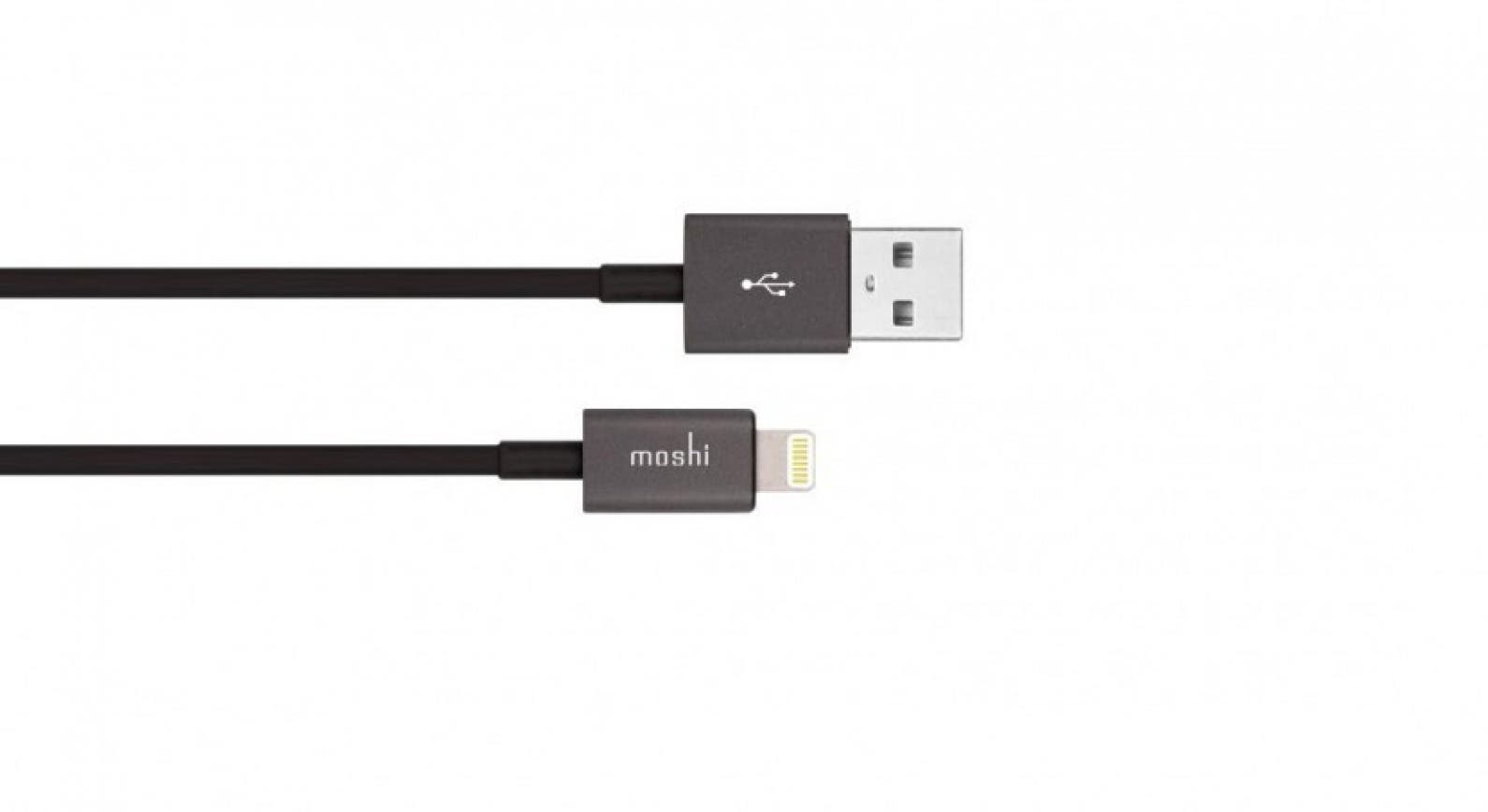 Who doesn't appreciate a good Moshi cable? Overall, they're durable charging cords that look beautiful and are built to last multiple device lifetimes. The Moshi lightning cable has ends encased in aluminum so that the edges will never fray, plus this casing prevents electromagnetic interference. If style is important to you in a lightning cable, Moshi has you covered with colors to match your iPhone.
This is the best cable to get the job done at an affordable price. The cable joints are reinforced to ensure it won't fray, and it's certified by Apple. This cable fits most cases, although not Lifeproof cases. The only other cable I've found in this price point is the AmazonBasics lightning cable; however, users in the reviews have noted a fire hazard with the AmazonBasics cable. So I would steer-clear if I were you. Just take the safe route with this RAVPower charging cable if you're looking for the most affordable option.
How to Save a Lightning Cable on Its Last Leg: Tudia Klip ($6.23)
I've managed to extend the life of my original Apple lightning cable by using Tudia Klip. It's a simple little device that fits onto the joints of your lightning cable in order to prevent (further) fraying. I was about to be in need of a new cord when Tudia asked me to review their product; now I've been using that same cord for the past six months with no more problems. This is a good measure to take if your Apple lightning cord is still working but is showing signs of wear.
Plugging in Some Final Words
Sometimes we take the little things for granted. Sometimes even Apple does. While Apple produced a simple cable for its Lightning connector, it didn't produce the best engineered or most attractive cable. Any iPhone owner has to ask why Apple didn't extend their engineering prowess through to their cable. All of the companies listed here clearly went out of their way to enhance the lowly white cable that's just a thing in the box for Apple. Sure, the secondary market for accessories is great for the Apple ecosystem and the economy, but given the quality and innovation in these cables, we know what is possible—shouldn't we expect more from the Mothership?