By

Todd Bernhard
Wed, 05/21/2014
As much as I love Apple, I like what Microsoft is trying to do. But, heaven help me, I can't stand their commercials. "Honestly" starts each actor's fake testimonial. As if it wasn't obvious that these are primarily actors (except Seattle Seahawks player Russell Wilson) reading someone else's lines, by using the same words and format, Microsoft is being phony from the beginning in commercials that start and end with the word "Honestly." It insults the intelligence of the audience. Not to mention the valid charges of sexism. Interestingly, when searching using Yahoo (powered by Microsoft's Bing) none of the negative articles about the commercials show up, but under Google, they do. Whose search engine is being honest, now?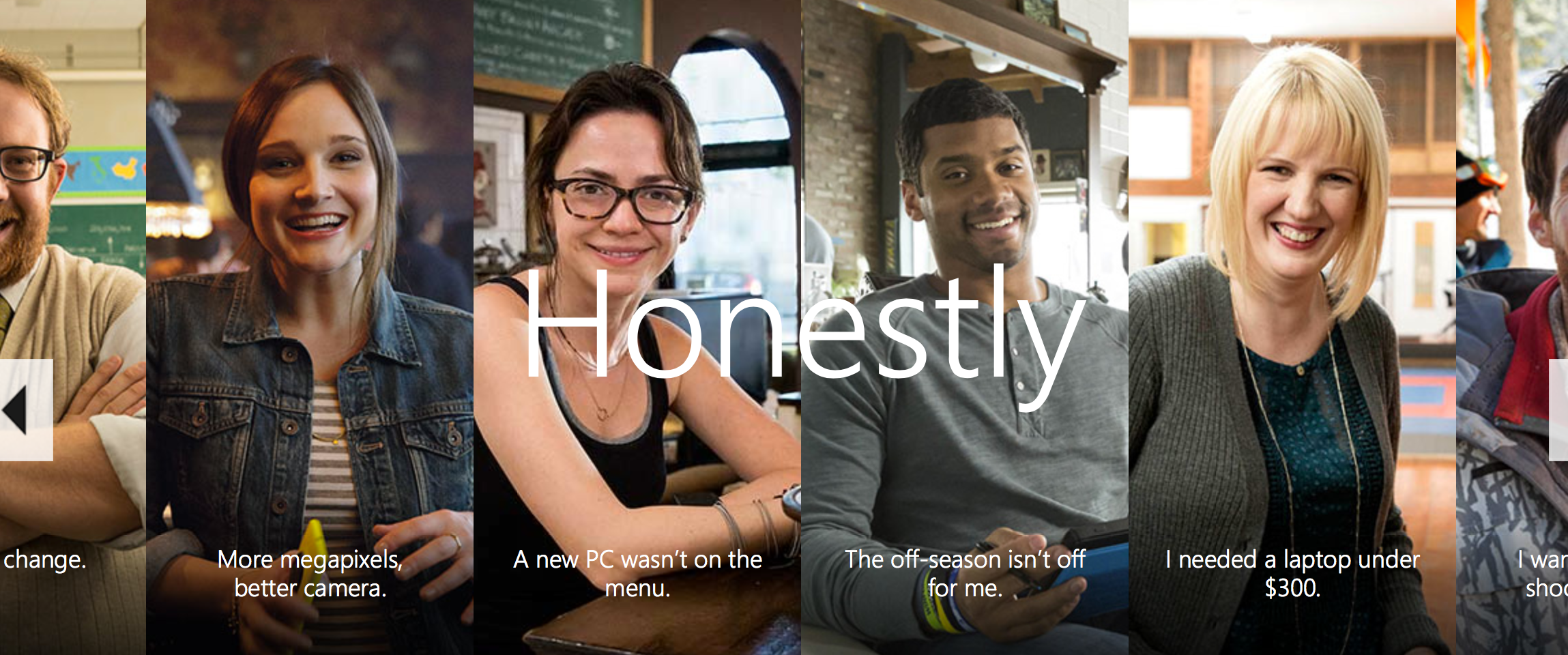 Discover your iPhone's hidden features
Get one daily tip each day (with screenshots and clear instructions) so you can master your iPhone in just one minute a day.
And another thing. Microsoft's choice of songs. They rely on Sara Bareilles' "Brave" anthem for each commercial. Microsoft is acknowledging, whether they realize it or not, that Windows is no longer the safe choice, but it's the choice of the brave. For schools, adopting iPads is the safe choice. And now that Microsoft Office is available for iOS, iPads are even safer. Remember the phrase "Nobody ever got fired for buying IBM" back in the 1980s?  Microsoft is asking people to be brave and take a chance on Windows 8.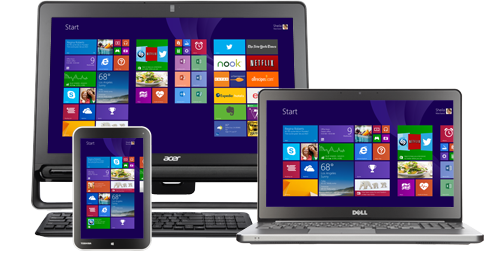 I said before that I like what Microsoft is trying to do. I bought a Windows 8.1 touchscreen PC, and they sent me an original Surface and Windows Phone as well, to try to get me to port my apps to Windows. I am a fan of the colorful, content-rich Live Tiles. What I don't like are the vestiges of the older Windows desktop. There are two browsers, one with the address bar on top and the other on the bottom. There are Settings which are different from the old Control Panel.
Yesterday, Microsoft introduced the Surface Pro 3. The specs are great. It's faster, thinner, bigger, more ergonomic, etc. But the split personality operating system is still there.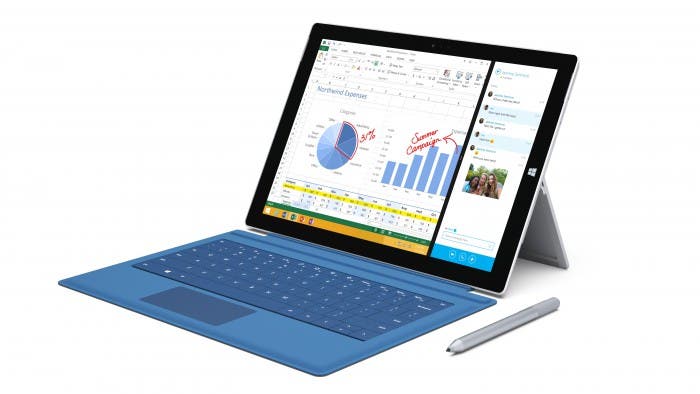 Honestly, I really want to see Microsoft be brave, and move everything to the new modern interface. The old Windows desktop is clunky in the modern era. Having to switch back and forth is inefficient and confusing and unnecessary. I also want to see Microsoft be brave with their PC vendors, and make touchscreens mandatory. It's gotten to the point that at Best Buy they have to label laptops that do not have touchscreens so users will stop putting their fingers all over the screens. Touchscreen computers are, for now, a differentiator for Windows versus Mac OS; and touchscreen laptops are close to $300, so it's not a price issue any more. It would also light a fire under Apple to bring out a touchscreen Mac.