By

Leanne Hays
Wed, 10/10/2018
So you've decided to purchase one of Apple's new iPhones, the iPhone XS, but the price tag is a bit high (starting at $999.) This may lead you to wonder if you can save a bit of money by using cases you purchased for your old iPhone X on your new iPhone XS; after all, they're the same size, right? Unfortunately, only some iPhone X cases will fit your new iPhone XS. Read on to find out when you can and can't use your iPhone X case for your new iPhone XS. 
Related: Best Rugged, Waterproof iPhone Cases for Outdoor Summer Fun 
Are the iPhone X & iPhone XS the Same Size?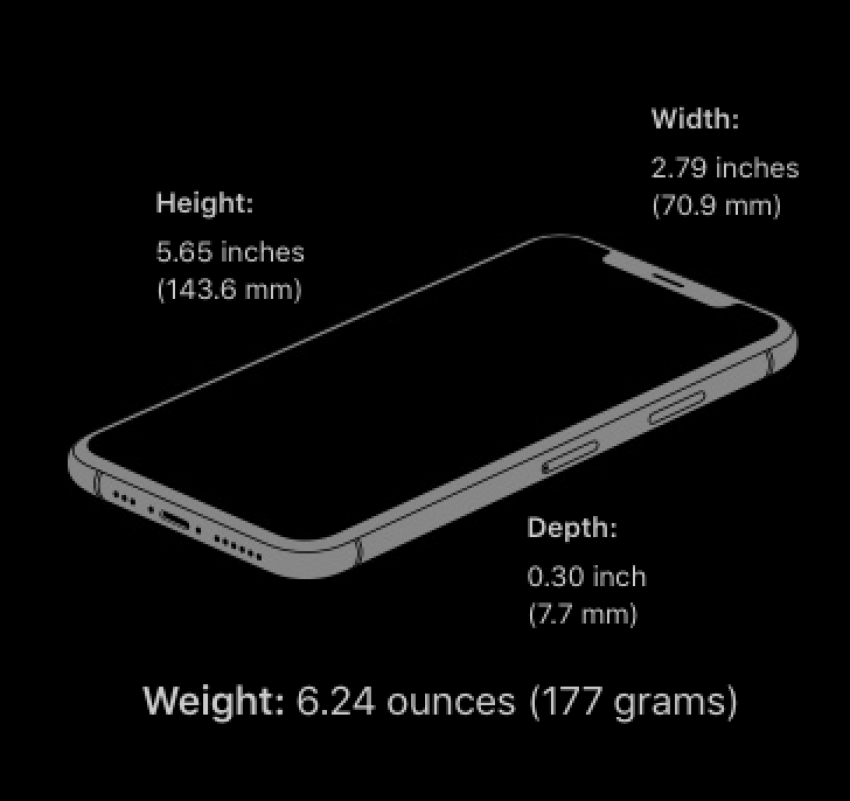 The height (5.65"), width (2.79"), depth (.30"), and diagonal measurements (5.8") of the iPhone X and iPhone XS are exactly the same, so the feel of your new iPhone will be identical except that the iPhone XS is very slightly heavier than the iPhone X. There is one difference to take into account when it comes to using your iPhone X case on your iPhone XS, though...
So Can I Use My iPhone X Case on My iPhone XS?
Here's where you need to pay attention to slight differences between iPhone models; the camera sensor or "camera bump" on the iPhone XS protrudes a tiny bit further from the body of the phone than the one on the iPhone X. The height and width of the camera sensor are also ever so slightly larger than the camera bump on the iPhone X. Although we're talking about less than a quarter of a millimeter in difference, it's enough to mean that not every case that fits the iPhone X will seamlessly transfer to the iPhone XS. So when is this an issue, and when can you get away with using your iPhone X case on your new XS?
iPhone X & XS Protective, Durable & Drop-Proof Cases
If you're mainly concerned with making sure that your screen won't crack or shatter in the case of a drop or bump, it's entirely possible to check the fit of your iPhone X case on your iPhone XS. If your old protective case is a match for your new iPhone, there's no reason not to use it as a protective cover and save yourself a bit of money. However...
iPhone X & XS Waterproof Cases

Image courtesy Dog & Bone
If you have a waterproof case for an iPhone X, I'd strongly recommend buying a new case specifically designed for the iPhone XS. Since there are differences in the height and width of the camera bump between the two models of iPhone, a case that makes an iPhone X waterproof won't work the same way for an iPhone XS. Even a tiny gap around the camera sensor could allow water to seep in. So if you regularly engage in activities that involve more water than the water-resistant iPhone can handle, it's worth investing in a new waterproof XS case.