By

Rachel Needell
Updated 10/24/2022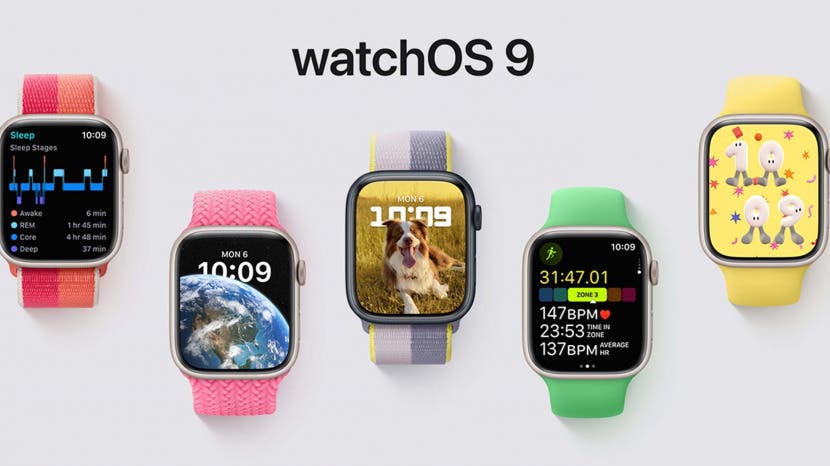 Apple unveiled its new smartwatch operating system, watchOS 9, during the WWDC 2022 keynote address. These updates focus on perfecting the Apple Watch as a fitness device. While we did get some additional watch faces and updates to banner notifications, Apple's focus with watchOS 9 is clearly on health tracking and fitness.
Related: How to Update Apple Watch to watchOS 9 (2022)
Release Dates & Compatibility
Availability: The shipping version of watchOS 9 will be released in the fall as a free software update. In July, a beta version of watchOS 9 will be available to the public at beta.apple.com.
Compatibility: watchOS 9 is compatible with Apple Watch Series 4 or later, paired with iPhone 8 or later and iPhone SE (second generation) or later. Paired iPhones will need to be running iOS 16.
Workout App Updates      
Some of the most extensive updates coming to watchOS are in the Workout App. Apple announced three new running metrics that work to track how efficiently you run, along with new custom workout features and news alerts for different health metrics in real-time. Additionally, the familiar workout display now allows users to navigate between Workout Views with the Digital Crown.

Discover your iPhone's hidden features
Get one daily tip each day (with screenshots and clear instructions) so you can master your iPhone in just one minute a day.
These features are super handy for getting specific with your exercise regimen, but many of them are also incredibly high-tech. Apple claims that perfecting the technology to measure stride length on the wrist was tricky and took modifying the accelerometer and gyroscope hardware to track a distinctive style of arm swing.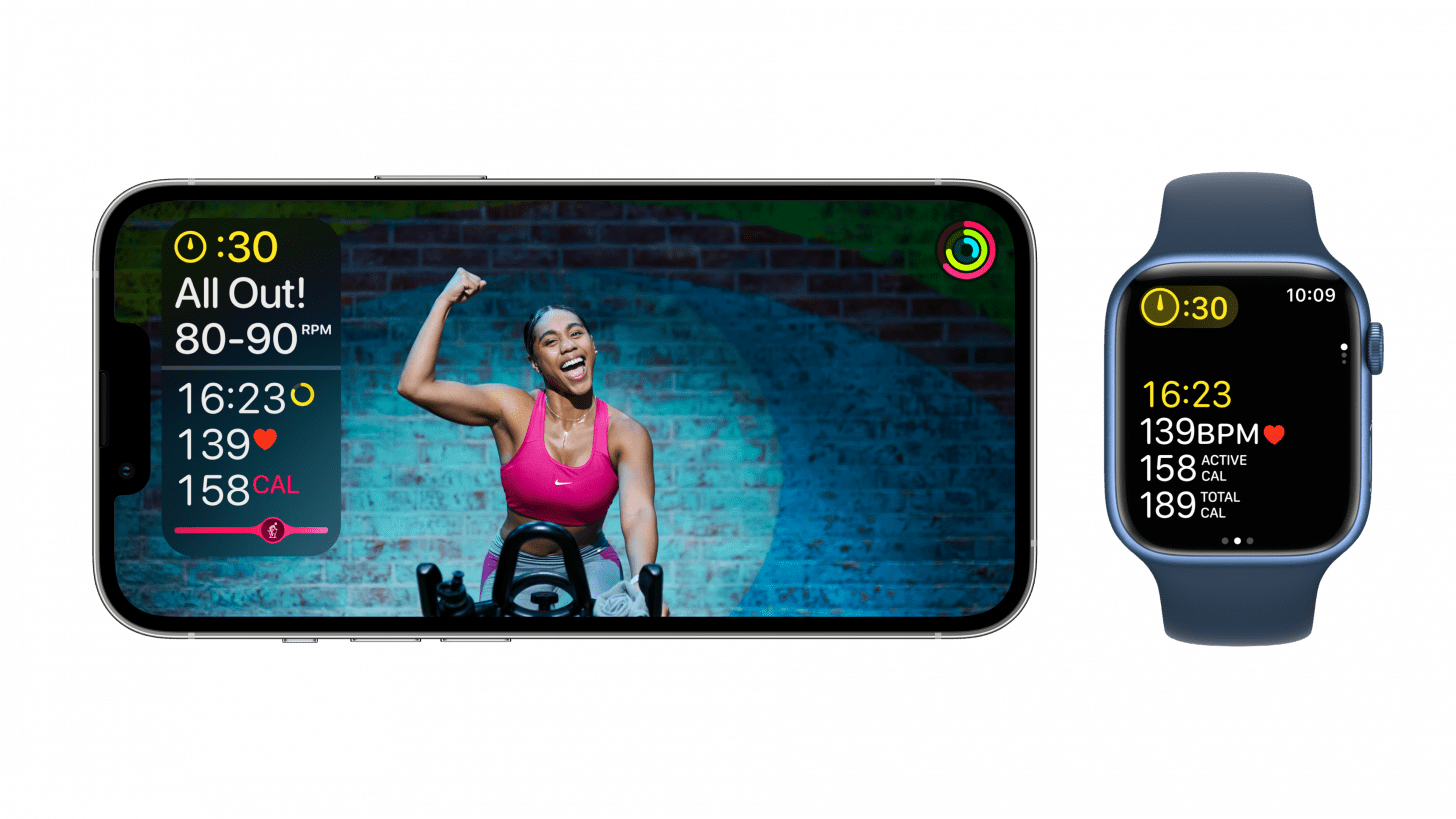 Image Courtesy of Apple.
The new Heart Rate Zones are another exciting addition to the Workout app. Heart Rate Zones can be manually created or automatically calculated with data from the Health app. They are very useful for getting particular about your workout: they monitor your workout's intensity and send you real-time alerts accordingly. In keeping with the importance of interval training, watchOS 9 will also introduce Custom Workouts, which will allow you to include movement and rest within the same workout without manually switching. On the topic of manually switching between workouts, the new Multisport feature is amazing for triathlon runners who switch between multiple events back to back. Multisport allows you to set the workout and get moving without having to worry about checking your watch repeatedly. 



Image Courtesy of Apple.
More updates to the Workout app include some swimming enhancements like Kickboard detection and SWOLF score (a swimming efficiency metric calculated using stroke count combined with the time it takes to swim one length of the pool). There are also new alert options, including pace, power, heart rate, and cadence.
Sleep
The Sleep app is probably my absolute favorite feature of the Apple Watch, and with watchOS 9, we'll see some pretty helpful updates that will improve sleep tracking. The big new tracker in the Sleep app is called Sleep Stages. Sleep Stages collects data through the accelerometer and the heart rate sensor and can detect when users cycle through REM, Core, and Deep sleep. This new data will be provided in an easy-to-read graph in the Health app on the iPhone alongside other Sleep data. Apple says the machine learning models used in Sleep Stages were trained and developed with "one of the largest and most diverse populations ever studied for a wearable."



Image Courtesy of Apple.
AFib History
Many rumors have been brewing about a heart-attack detection feature on the Apple Watch, and while that's not precisely what the AFib History feature is, it's certainly a step in that direction. Currently, the ECG app can identify signs of potential atrial fibrillation (otherwise known as AFib). In watchOS 9, users with a diagnosis of AFib can turn on the AFib History Feature, cleared by the FDA, which allows them to access past data and see how frequently they may are showing signs of AFib. In addition, the Health app will send users weekly notifications, and users can view detailed histories, including lifestyle factors relevant to AFib, like alcohol use, sleep, and movement. For convenience, users will also be able to download a PDF of this information to easily share with their doctors and health care providers.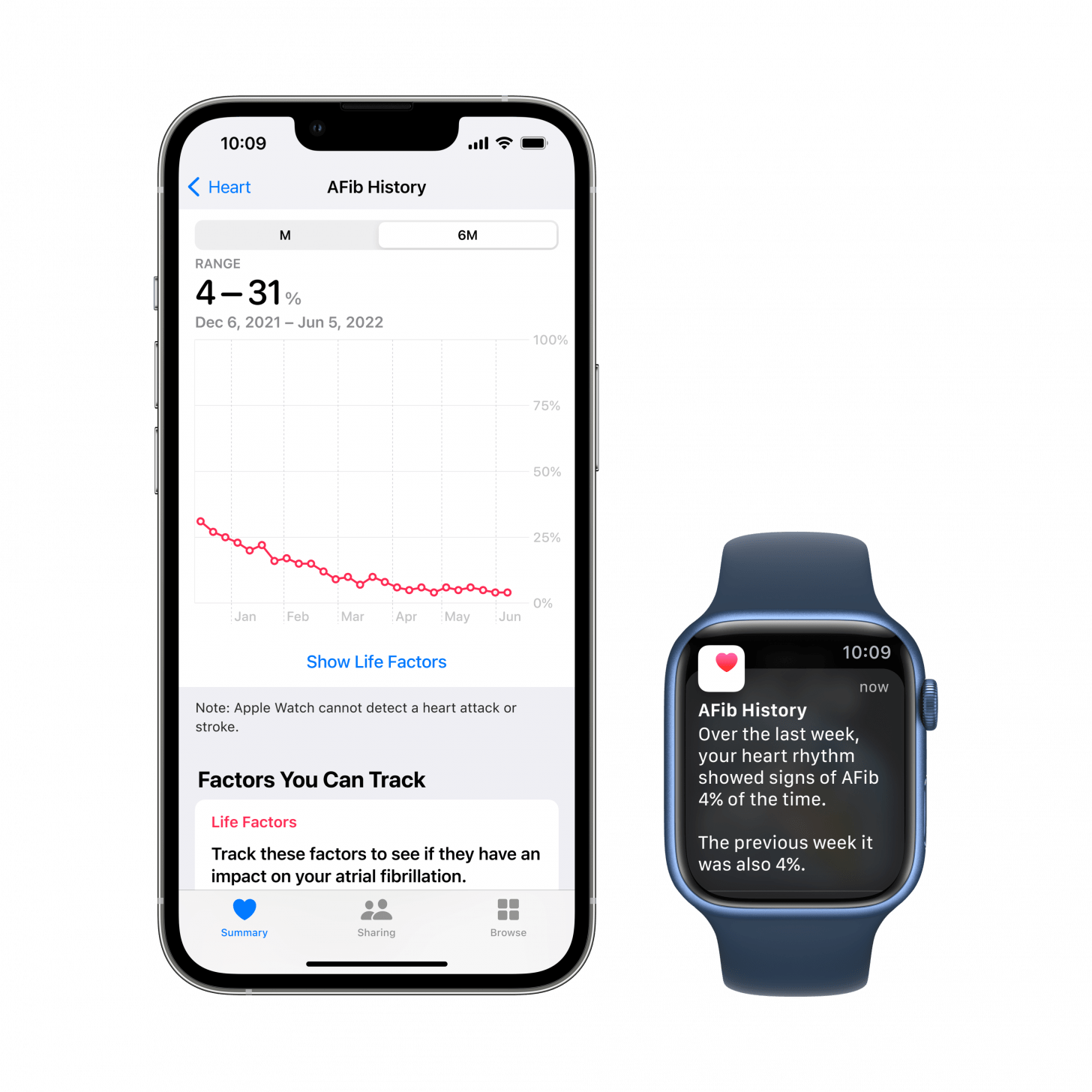 Image Courtesy of Apple.
​
Medications
With watchOS 9, you can finally track your medications and supplements with the new Medications experience. On Apple Watch and iPhone, users can now manage their meds and vitamins by creating a medications list, setting schedules and reminders, and viewing important info about the meds they are taking. Additionally, a new feature only available in the US called Interactions will let you know any potential side effects of mixing medicine or other substances like alcohol. To help you rest assured that this private information is kept safe, all health and fitness data is encrypted while the iPhone is locked with a passcode.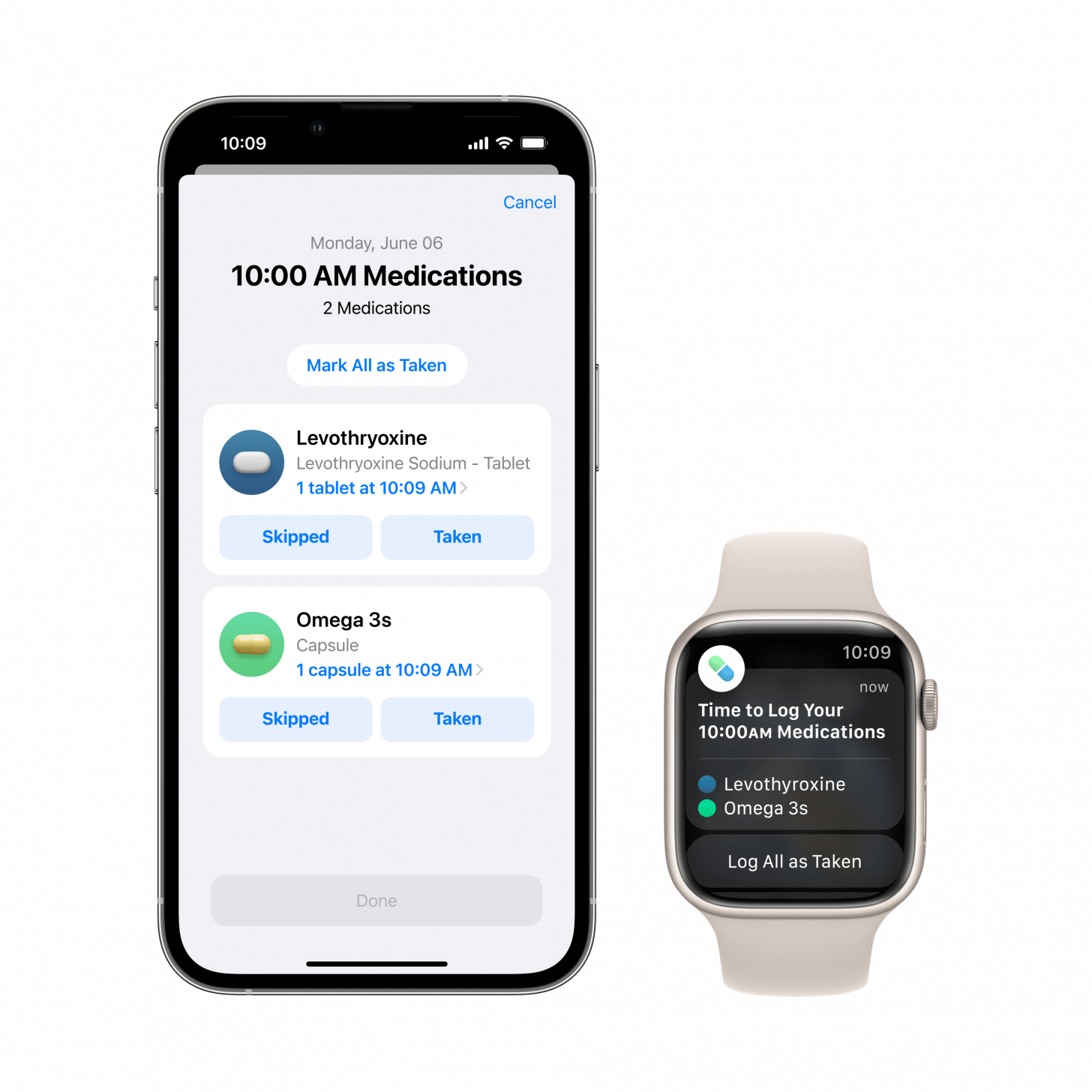 Image Courtesy of Apple.
New Watch Faces
Aside from all the health and fitness-related updates coming to the Apple Watch, we will also be receiving four new watch faces. The new Lunar watch face depicts the relationship between the lunar and the Gregorian calendar, which is handy for planning religious or cultural activities. Astronomy is an original face that displays an updated star map and cloud conditions. Playtime is a dynamic art face created by artist Joi Fulton. Lastly, Metropolitan is a sleek and classic analog display with customizable colors that changes as the Digital Crown is rotated.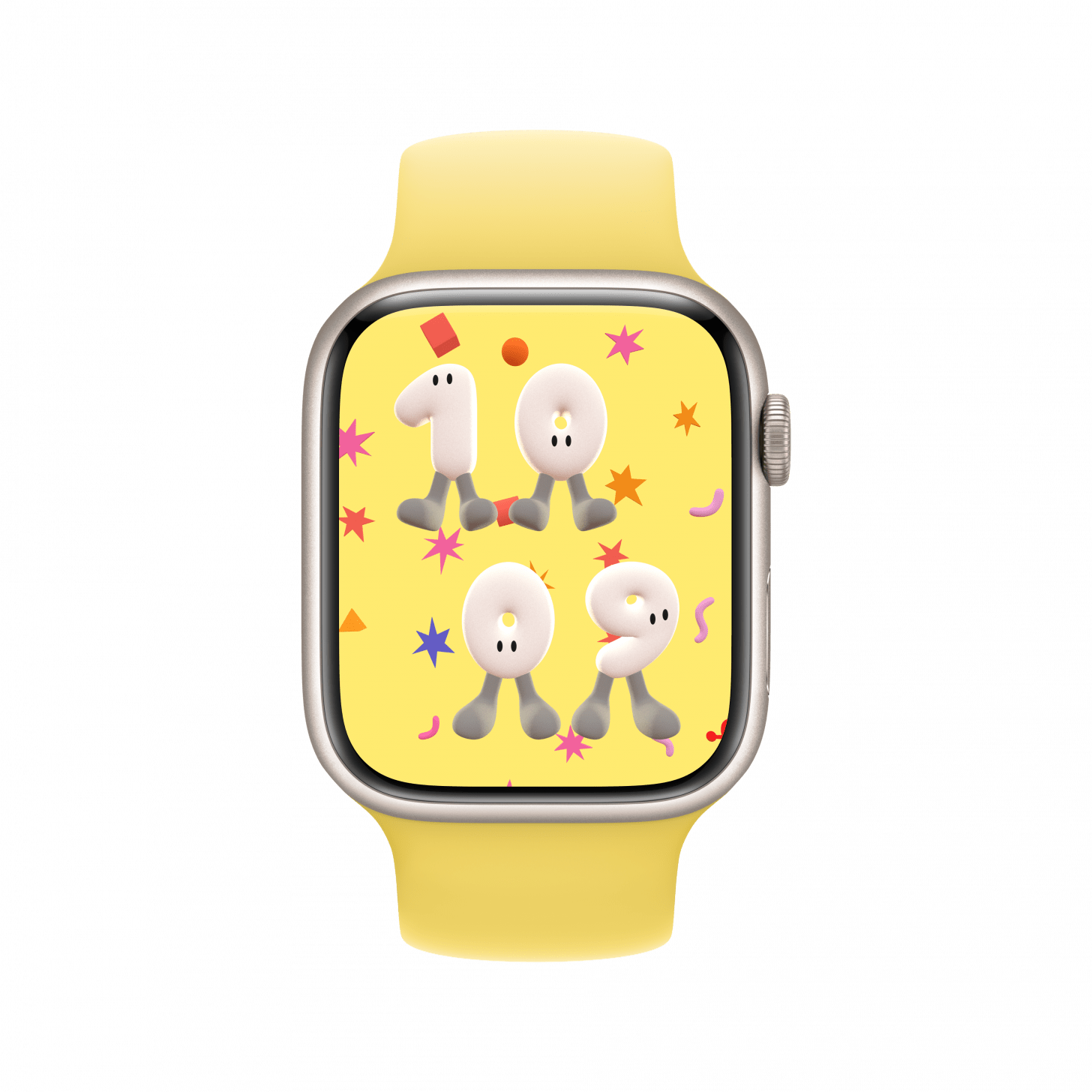 Image Courtesy of Apple.
Additionally, we will see enhanced and modernized complications on the classic watch faces like Utility, Simple, and Activity Analog, as well as background color customization on Modular, Modular Compact, and X-Large. In another exciting feature, you can now change watch faces according to your Focus settings. This means you can have one watch face displayed while you're at work and another that shows when you are home. This update is rather exciting for me, as I use Focus religiously, and I routinely change my watch face according to the time of day or occasion.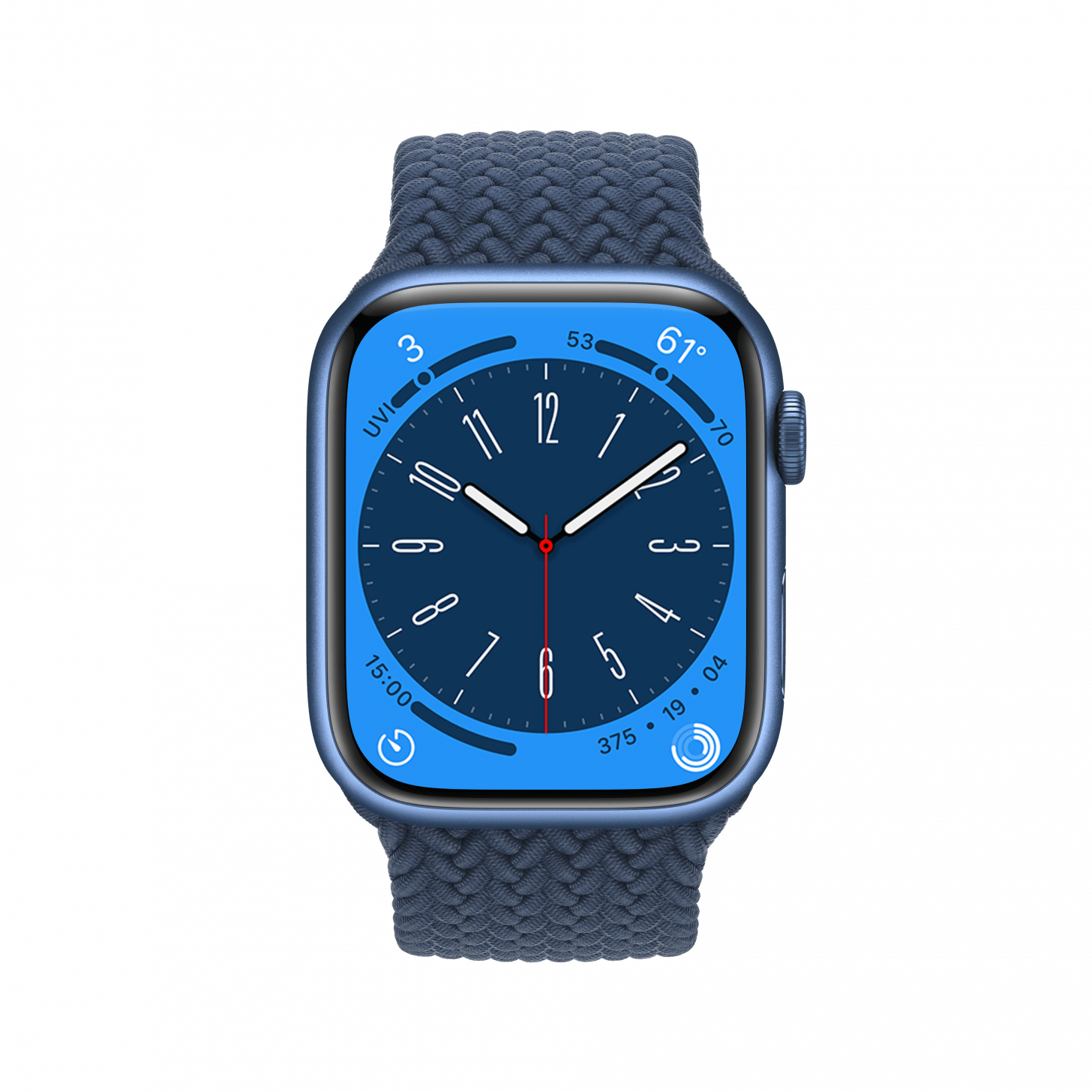 Image Courtesy of Apple.
In Summary
While there were a few features that were rumored that we didn't get, like a long-awaited Low Power Mode, a blood-pressure monitor, and sleep apnea detection, we did get some unexpected new features and updates that look promising. The Apple Watch is such a powerful and versatile device, and the potential uses are seemingly endless. Apple is wise to focus on the smartwatch's capability to track a user's health and fitness and seems to be really zeroing in on that as the watch's primary market. All in all, watchOS 9 will streamline and broaden the Apple Watch's capabilities as a must-have health and fitness gadget while still maintaining its sleek look and easy-to-use UI.