By

Hallei Halter
Wed, 06/05/2019
Apple previewed big security and privacy software updates for its users during the WWDC 2019 Keynote. The updates address concerns such as location tracking, information gleaning, and device hacking, giving Apple customers more control over whether and how their data is shared. On the horizon are more choices in location sharing and tracking, a feature called Sign in with Apple, the option to use a randomly generated email instead of your own, Find My Phone and Find My Friends unifying, and HomeKit security improvements.
Related: The 12 Coolest iOS 13 & iPadOS Features Apple Didn't Announce at WWDC
Location Sharing & Tracking
You'll have the option to share your location with an app just once. So apps will need to request your permission each time instead of having blanket permission to track you. Apple will also alert you to any apps that continue to track your location in the background or without your permission. Even when you're not sharing your location, iOS 13 and iPadOS will deny apps the ability to use Wi-Fi and Bluetooth to deduce your location.
Sign In with Apple & Unique Email Addresses
Rather than using a social media account, such as Facebook or Google, or other personal account information to sign in to an app, you'll have the option to sign in with your Apple ID using a feature Apple calls Sign In with Apple. With Touch ID or Face ID enabled as a secondary layer of authentication and built-in wo-factor authentication, using apps will come with a lesser chance of having information  misused by the app or stolen. Apple doesn't track user activity when Sign In with Apple is used, so it's possible you'll also notice a reduction in targeted ads.
Additionally, Apple will provide randomly generated email addresses that you can use when an app requires an email. Emails sent to this address will forward to your real email address. This means everything will be sent to a unique address instead of directly to your personal email, and you can choose to delete the unique email address at any time or create additional ones. So think of it as a buffer between you and mountains of spam emails.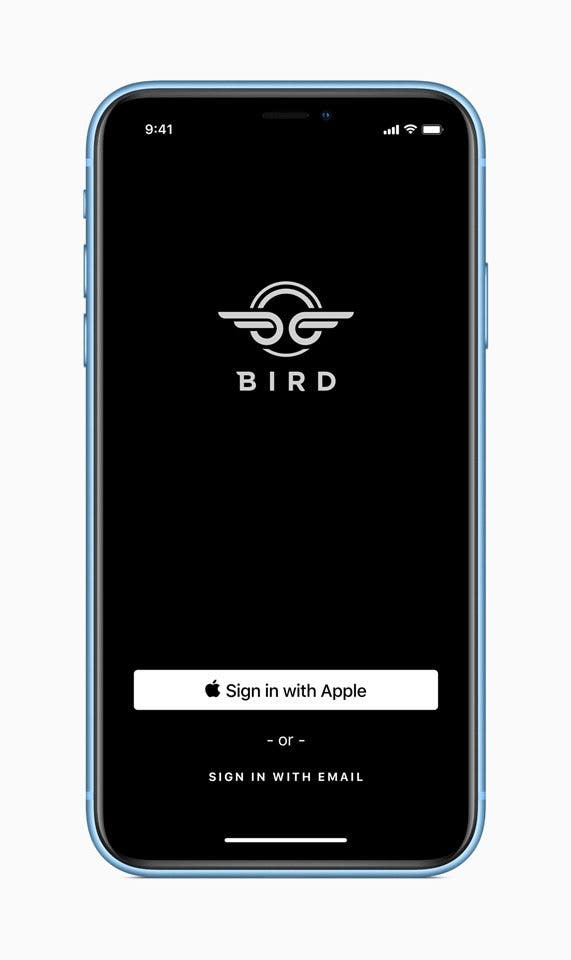 HomeKit Security
A big change to Apple's HomeKit is the expansion of support for home security cameras. Users will have a larger variety of security cameras to choose from that will be compatible after the new update. As Apple explained it, security camera footage is uploaded to the cloud to be analyzed; the HomeKit Secure Video API will have the cameras' footage analyzed locally on an Apple device before being encrypted and stored in iCloud for up to 10 days for free. This will not impact your regular iCloud storage.
HomeKit will also be getting router support. The new routers will give users the ability to firewall off selected smart home accessories to prevent access to the full home network. This may further prevent outside hacking attempts, keeping your information and privacy intact.
Find My
Find My Phone and Find My Friends will merge into one app, Find My. For finding your lost or missing device, even when it's offline, Find My will send out a secure Bluetooth signal that will use nearby Apple users' devices to pinpoint the location of your device. The signal will be anonymous and encrypted to send you the location of your device. 
With privacy and security issues a consistent part of daily life, Apple seems to be taking consumer concerns seriously to stay on top. This could change how other platforms approach data protocols and breaches, especially if Apple's privacy updates prove to have a bite to match their bark.