By

iPhone Life Team
Wed, 05/31/2017
Many small business owners and brands are searching for an answer to the question of how to be successful on Instagram. Here we have Instagram tips for business from four inspiring women who've harnessed Instagram for business success.
Related: How to Create a Second Instagram Account
Kelly Bastow of Moosekleenex
Instagram: @moosekleenex
I'm a comic artist and illustrator based in Toronto, Canada. I work traditionally using mediums of ink and watercolor, creating nature-based images with vibrant colors and rounded shapes to help the viewer feel calm and relaxed. I also create patterns featuring plants, food, and people, promoting positivity and self love. Additionally, I draw motivational messages and autobiographical comics in an effort to poke fun at my bad habits while urging myself and viewers to make positive changes.
I joined Instagram about a year ago and have enjoyed getting feedback from my followers. People have particularly enjoyed viewing photos and videos of me drawing and painting. I feel it shares a more intimate side of my work, which gives me a warm feeling. Through Instagram, several companies and people have found my work and commissioned me for custom pieces of artwork. It's nice to know that people around the world are seeing and appreciating my work. 
For anyone trying to grow an Instagram following, I would recommend posting simple, aesthetically pleasing photos, and being honest and real with your viewers. Be kind and gracious in your comments and descriptions as well.
Anna Sica of Arrowhead Tattoos
Instagram: @arrowheadtattoos
I am the owner Arrowhead Tattoo in Fairfield, Iowa, and have been using Instagram to promote my tattoo and permanent cosmetics business for more than five years. In the tattoo business, spreading the word locally is easy, because my clients are walking advertisements, but if you're trying to reach a larger audience, the most effective tool you can use is Instagram. It has been vital for me in building my business and growing my clientele, especially since I live in a small town where local business is limited.
I didn't always know how to promote myself online, but over time I've learned a few key tactics that have been game changers for me. Separating my personal Instagram from my business account gave me the freedom to promote my tattoo portfolio and create my brand. I didn't feel as comfortable promoting myself on my personal page. The second most effective thing I recommend is to actively research your competitors in order to find hashtags that are relevant to your business. By finding the most popular hashtags, you'll be seen by thousands of users who wouldn't know about you otherwise. My biggest break in the business came through finding a niche on Instagram as a vegan tattoo artist (I use cruelty-free products). The range of hashtags I've used (#vgnink, #wristtattoos, #minimalisttattoos) has allowed me to be discovered by several publications that featured my work and boosted my followers. Having even a small following gives you credibility and it's an exponential increase from then on. I regularly have clients now that travel from all over the country to see me, and I completely owe that business to Instagram.
Genevra Bell
Instagram: @genevrabell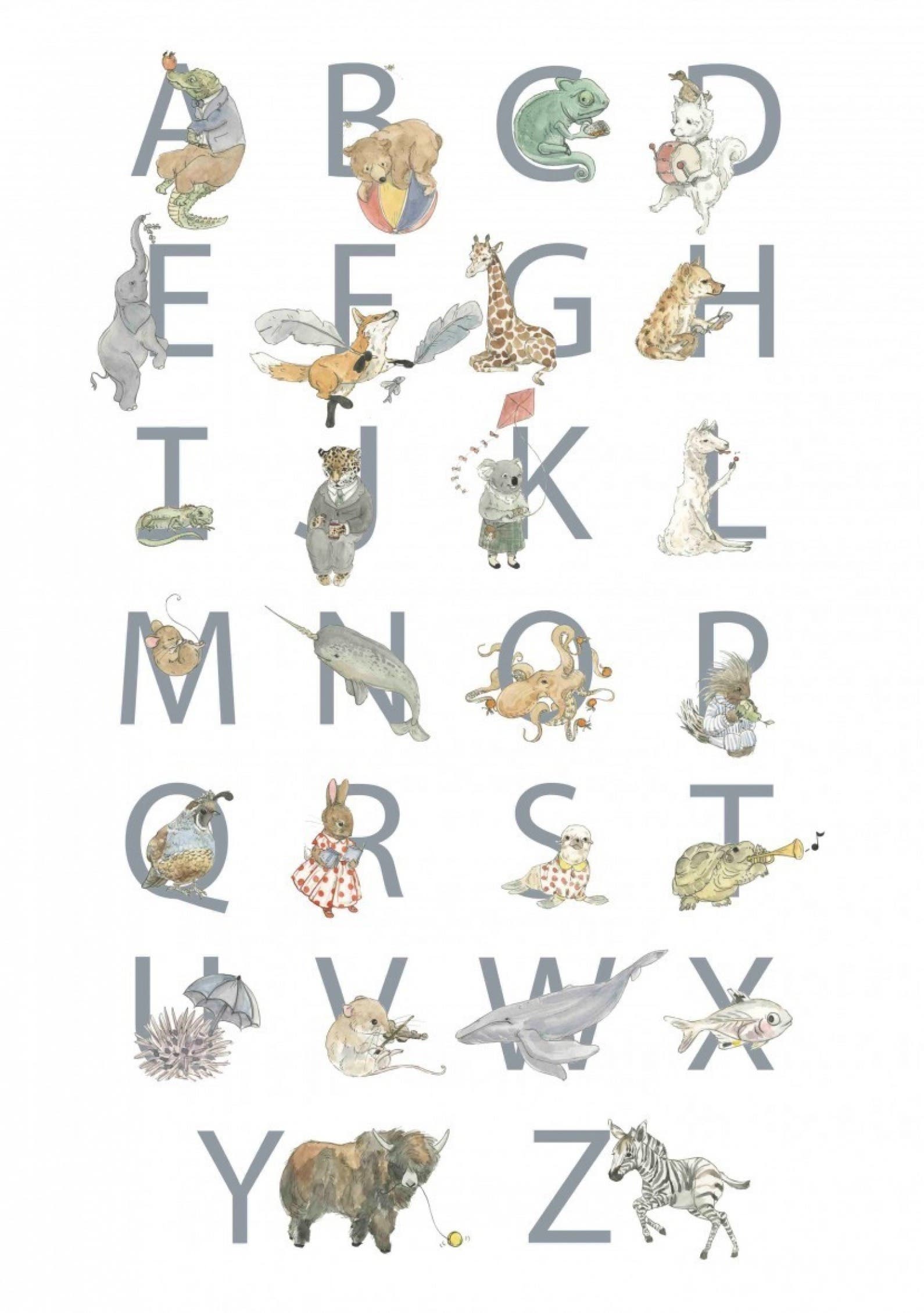 I'm a freelance illustrator who specializes in cute things with whiskers. I've been illustrating for the past five years, but just recently made it a full-time job. Social media is an integral part of my business, allowing me to share my work, connect with new and existing clients, and market products. Sites such as Instagram allow my clients to easily view my work, my daily workflow, and even shots of my studio. This daily interaction with the public helps customers build a personal connection to my business and, as a result, become more interested and invested in supporting what I do.
Instagram is my favorite platform. While Facebook users tend to find my page through shares and word of mouth, Instagram users tend to also search for hashtags they're interested in. As a result, I have more followers on Instagram than I do on Facebook and therefore more sales. Because social media is direct, I don't need a brick-and-mortar store, pricey adverts, or other costly overheads to maintain steady sales. I started out with zero financial investment and have grown my business into a full-time job, thanks in large part to Instagram.
Jenny Czinder of Hookers & Popcorn
Instagram: @hookersandpopcorn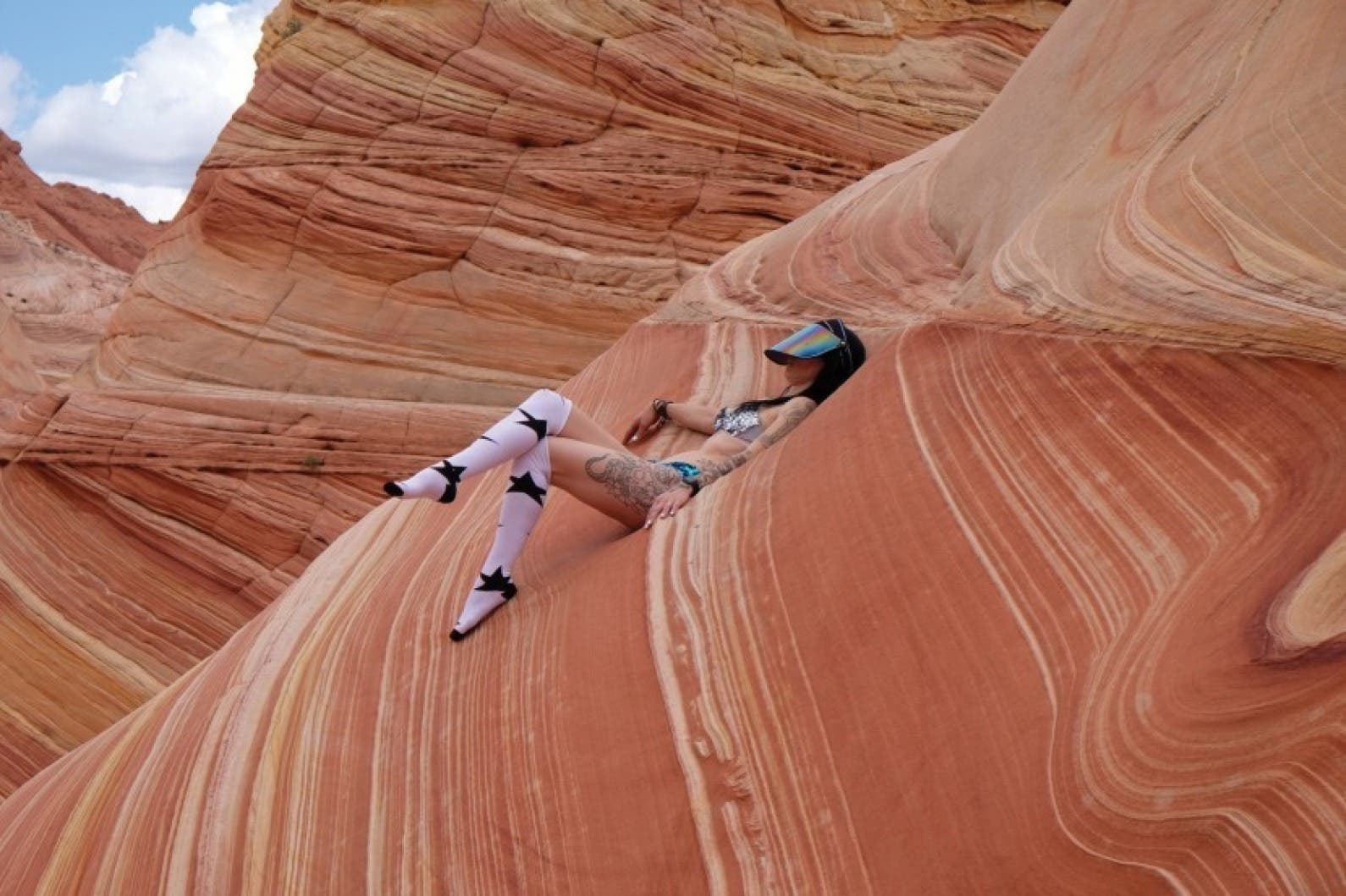 Photos by Michelle Lewis @imaclabby
I'm an entrepreneur with a passion for motorcycles and the outdoors. As a seeker of new, exciting things, I learned how to ride a motorcycle about five years ago and bought my first bike. My experience riding quickly inspired me and my best friend, Kelly Wehner, to start our women's motorcycle apparel brand, Strange Vacation. Before Strange Vacation, there was little to no riding apparel brands for women that were both functional and stylish—so we created one ourselves!
I gained my personal following on Instagram unintentionally. I've always posted whatever it is that I'm naturally up to, versus building an image specifically for social media. This helped me gain a genuine following within the motorcycle community long before we launched Strange Vacation. Once we officially launched our brand, I was able to direct my followers to our brand, so I didn't have to try to make noise from scratch. Gaining a following of people who are genuinely into what you are doing is the most important thing you can do if you want to be successful on Instagram. You do this by showing people that you are confident in yourself and by expressing passion for your work. People will feel that passion and be drawn to it. Also, engage with other brands on social media. If you think something is rad, comment and let them know! The person you are complimenting will appreciate it, and like-minded people will be compelled to check out your own profile. It's all about being open and supportive.