By

Leanne Hays
Updated 01/08/2018
Signal is a privacy app that uses end-to-end encryption for individual and group texts, videos, documents, voice, and picture messaging. Open Whisper, Signal's parent company, produced Signal using grants and donations, utilizing Open Source software, with the aim of providing a free and secure platform for worldwide communication, without SMS or MMS fees—this even includes free long-distance calls to anyone, anywhere in the world who also has the Signal app! No one at Signal or anywhere else can read or view communications on the platform, they can only be viewed by the individual user, who can also choose when each message will disappear. Since the whole point of an encrypted communication app is to ensure privacy, Signal is free of tracking, affiliate marketers, and ads. Signal uses your existing address book and phone number, and will only allow you to register one mobile device, so you'll need to choose if you want to use your iPhone or iPad. Getting Signal on your iPhone is free and easy, it pops right up in the App Store, but Signal for iPad is a bit more complicated. Read on to learn how to get Signal on your iPad!
Signal App for iPad
If you want to put Signal on your iPad,  open the App Store app on the iPad and type in "Signal." As you can see, the autocomplete feature suggests there's an iPad version of Signal.
However, once you hit enter, the options that come up do not include the Signal app!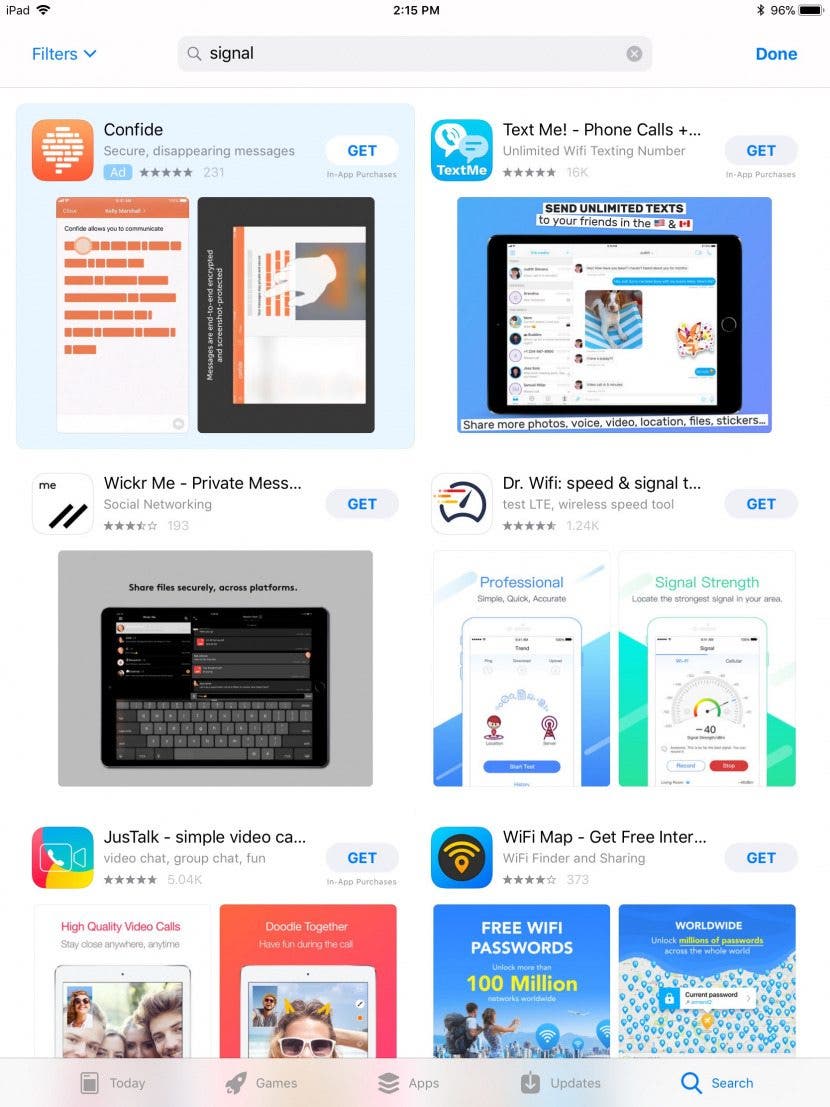 Don't worry—there's a fast and easy fix for this issue! Look to the top of your screen where you see the word "Filters" on the left, click on "Filters" and you'll see a drop-down menu, click on "iPhone Only."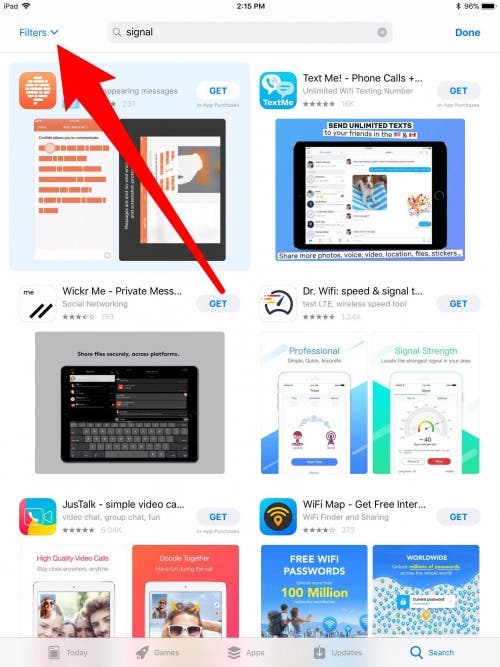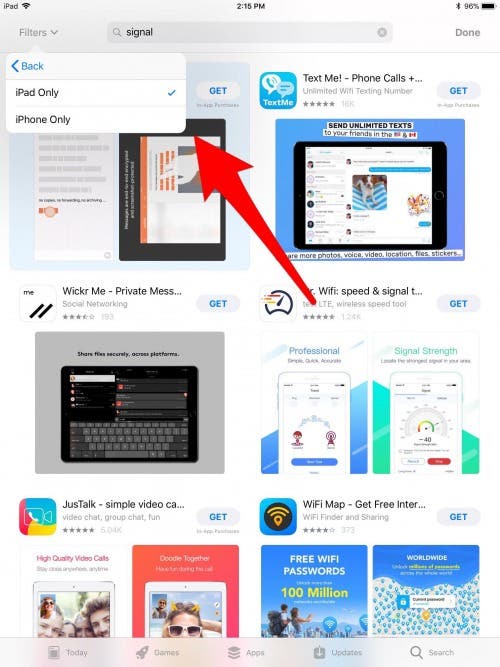 Once you've clicked on "iPhone Only", your iPad will automatically execute the search again. The Signal app will now appear in the search results, you can now download it to your iPad!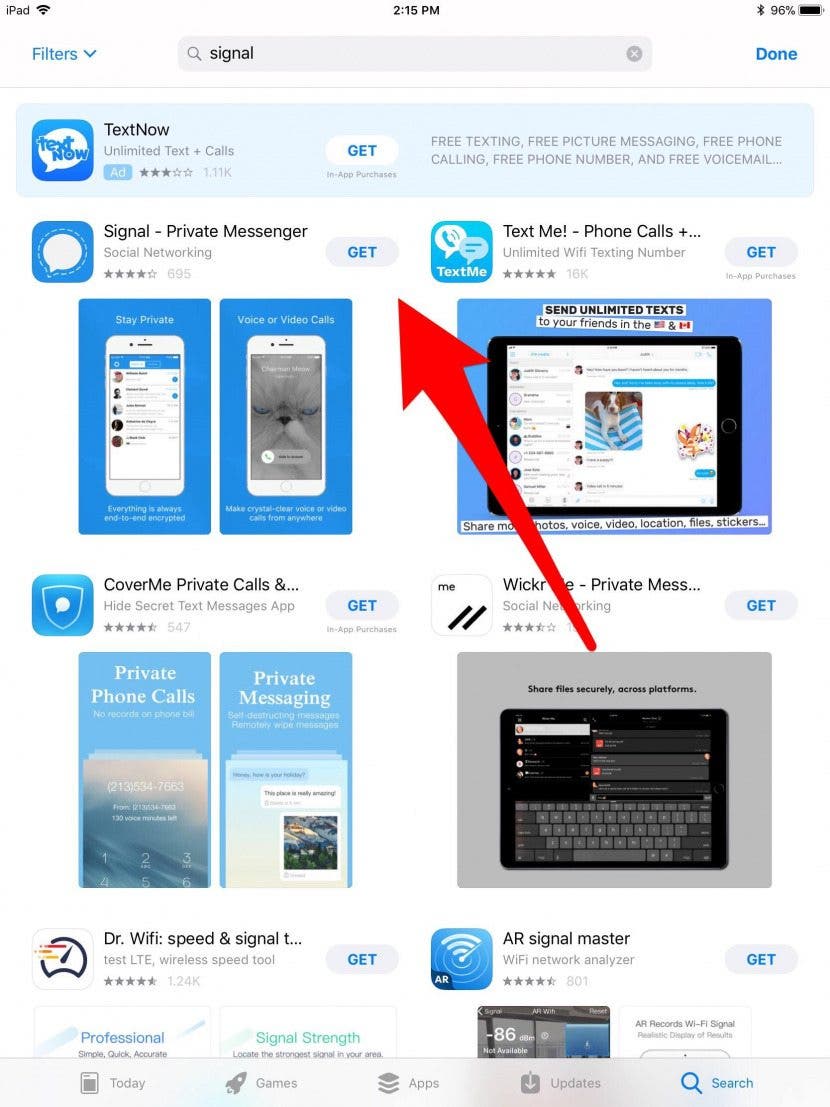 Now you can enjoy all the benefits of Signal on your iPad. If you ever want to switch devices and use your iPhone instead, Signal has a tutorial about that. Enjoy!