By

Todd Bernhard
Thu, 11/05/2015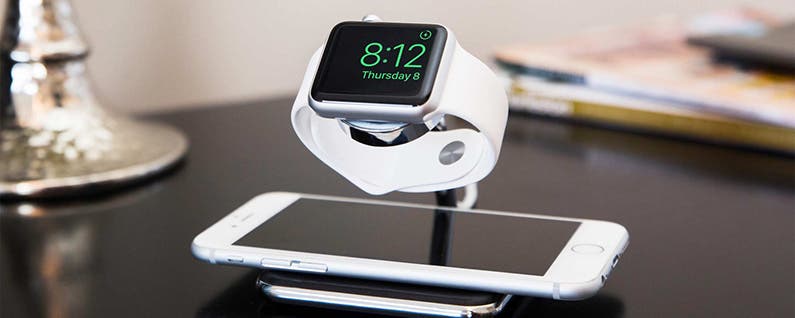 "Nailed it!" That's what I imagine it sounds like to work at Twelve South. The folks there seem to repeatedly and reliably come up with accessory after accessory that makes the Apple experience better. I use a MacBook stand from the company, and used to have an iPad BookBook case for my original iPad and a BookBook case for my new iPhone 6s. In fact, the BookBook is probably Twelve South's most notable product. It is an iPad or iPhone case disguised as a leather-bound book, and the iPhone versions have slots for credit cards and ID. You get the best of both worlds: handmade, old-world-book style and modern e-books and apps!  It's very charming and functional, and could protect your iOS devices from unwitting thieves.


Discover your iPhone's hidden features
Get a daily tip (with screenshots and clear instructions) so you can master your iPhone in just one minute a day.
You might notice that these accessories are all for Apple products. That's all that Twelve South does. While some items like their laptop stand work fine with my Windows laptop, Twelve South prides itself on being a manufacturer of Apple-specific accessories. Think of the company as an extension of Jony Ive's design studio, filling in the gaps when Apple doesn't offer everything it should.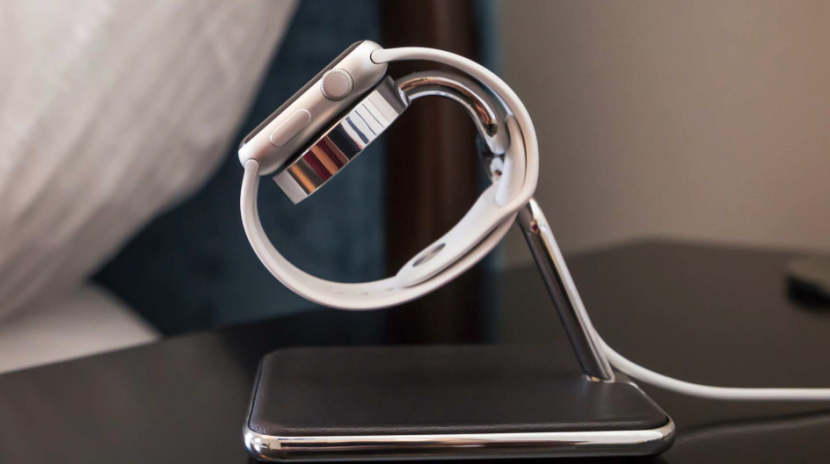 Recently, I got to try the Forté Watch Stand ($59.99). Twelve South is a little late to the party when it comes to Apple Watch stands, but it used that time wisely. While other vendors rushed products to the market, they did not anticipate the introduction of Nightstand Mode, which works in landscape mode only. That puts a damper on my enthusiasm for those stands. Twelve South was able to make a stand that accommodates the Apple Watch in portrait and landscape, with any kind of watch band, including the Milanese Loop that I use, and which some competing stands don't handle well.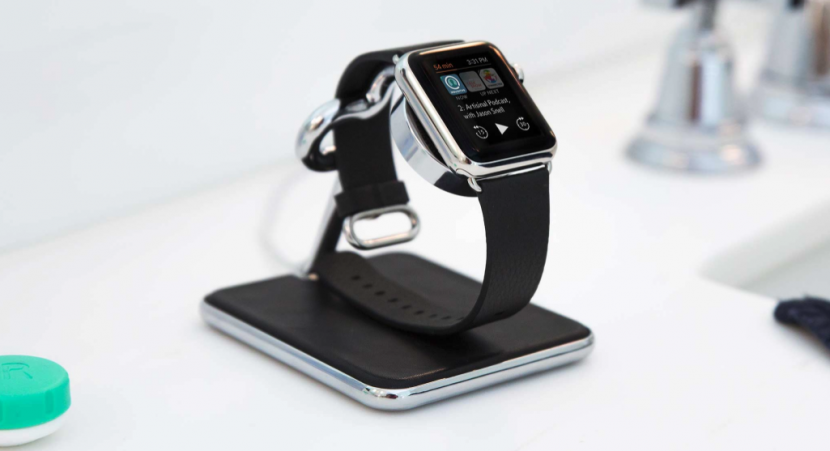 Like most Twelve South items, their Forté watch stand is beautiful with an elegant bent chrome design and a leather pad below the watch. On its website, Twelve South shows a user placing an iPhone on the leather pad to rest and charge (using your own Lightning cable) but I might have preferred some kind of lip or support to make sure the iPhone stays put. Speaking of staying put, the heft of the Forté ensures it will stay put and the bendy design of the chrome support allows you tuck the cable away such that it's only visible when it exits the stand. There is also a clever concealing ring that keeps the magnetic charging adapter in its place. 
Pros
Beautiful, elegant design
Great use of quality materials
Clever concealing ring
Nice heft
Accommodates all Apple Watches including in Nightstand Mode
Cons
Cord is not entirely concealed
No lip or angled support for iPhone
Final Verdict
If you are looking for an Apple Watch mount, look no further. The Forté Watch Stand from Twelve South should meet your needs.