By

Todd Bernhard
Mon, 11/16/2020
I have reviewed a number of robot vacuums over the years and it looks like the folks at Neabot have done as as well. They have learned a number of lessons and launched a Kickstarter for their Neabot NoMo Hands-Free Robot Vacuum ($499). I rarely write about crowdfunded projects, but this is a real product and Neabot sent me a review unit to try. The only thing I didn't get to try was the free companion mobile app that promises to let you control the path of the vacuum. The app wasn't ready in time for my review.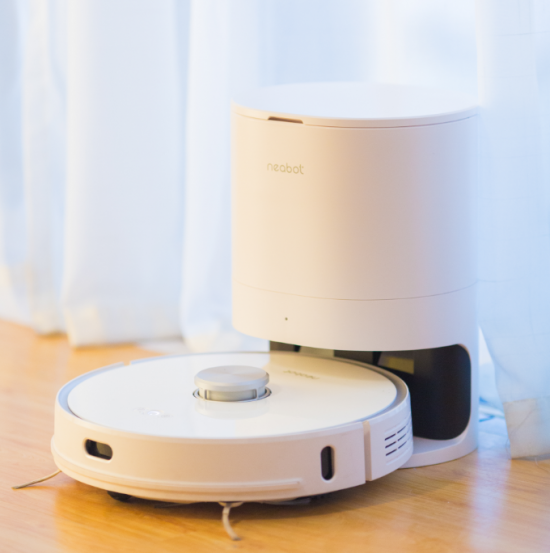 I was impressed with the Smart Mapping capabilities. My house is about 2,200 square feet and most of that is on the first level, where I tested the Neabot. Impressively, it mapped the entire floor in about an hour and on a single charge. I closed off the laundry room, bathroom, and my carpeted bedroom, but it was still about 1,000 square feet. When it was done, it returned to the base station, automatically, and recharged itself. That's pretty common for high-end robot vacuums, but the really neat thing is that it transfers the dust and dirt it picked up from the robot to the canister. This allows for up to 4 weeks before you need to empty the canister's dust bag. There is a HEPA filter (and a spare in the box) which can be cleaned under running water.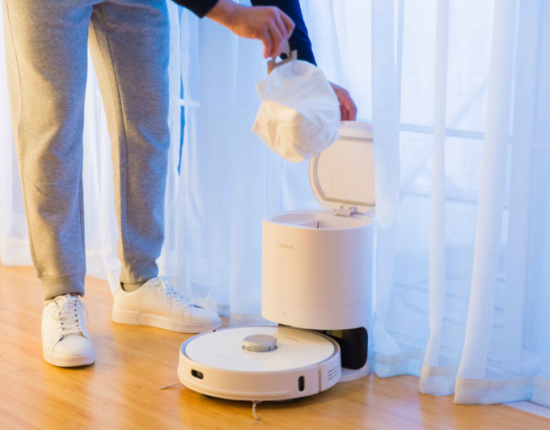 The Neabot is indeed noisy but my small (seven pound) dog was mostly curious and not exactly scared of it. Still, I would recommend trying to let it do its thing when you're not trying to watch TV or listen to music. Until you've got it fully mapped and on a schedule, you might want to babysit it, as I found it would try to ingest loose cables and a small carpet that my dog rests on. Again, I didn't have access to the app, but that would have allowed me to specify areas that are off-limits. There's also a handheld remote control for some limited features.
Pros
Smart Mapping and Returns to Base to Charge
Transfers dust and dirt to home base canister for easy removal
Washable HEPA filter
App is promising
Handheld remote control
Cons
Noisy
Keep it away from loose cords, light rugs
Final Verdict
The Neabot Robot Vacuum is about as intelligent as a robot vacuum can get, and the app promises to make it smarter.