By

Todd Bernhard
Tue, 05/26/2020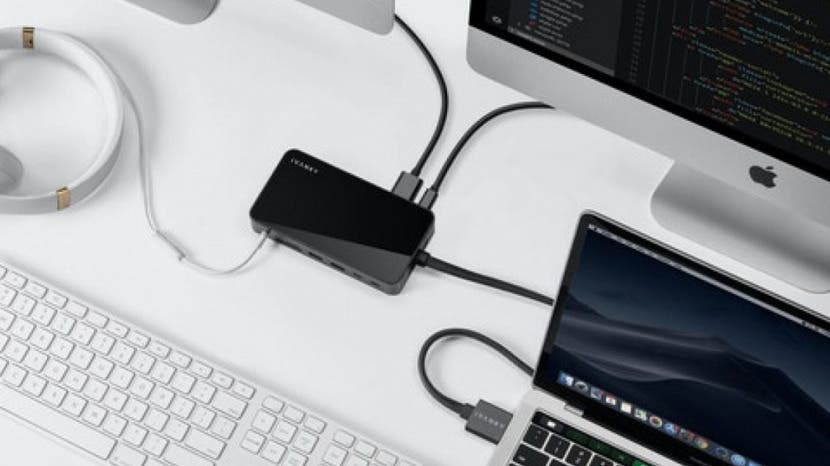 I am always on the lookout for the ideal docking station for my MacBook Pro. I just upgraded from the 15-inch to the 16-inch MacBook Pro and decided it would be a good time to go all out and have two 4K monitors as well. That might have required two different docking stations as it's rare to find one that supports two 4K screens at the same time, but the folks at iVANKY came through with their iVANKY Docking Station (starting at $119). It's on Kickstarter, so the price will go up, but it's still quite attractive and it is a real product, as iVANKY sent me a review unit to try.
I liked the iVANKY's compact footprint. It's about the size of two or three iPhones stacked on top of each other, with enough heft to stay put. The power brick is practically bigger than the unit itself, and delivers 96 watts of power, which will keep your MacBook charged as well as your USB-C (18 watts of Power Delivery) and USB-A gear. Despite the small size, it has a whopping 12 ports. This includes four USB-A ports, two USB-C ports, a gigabit Ethernet port, both microSD and regular SD card slots, and even a 3.5mm audio headset jack.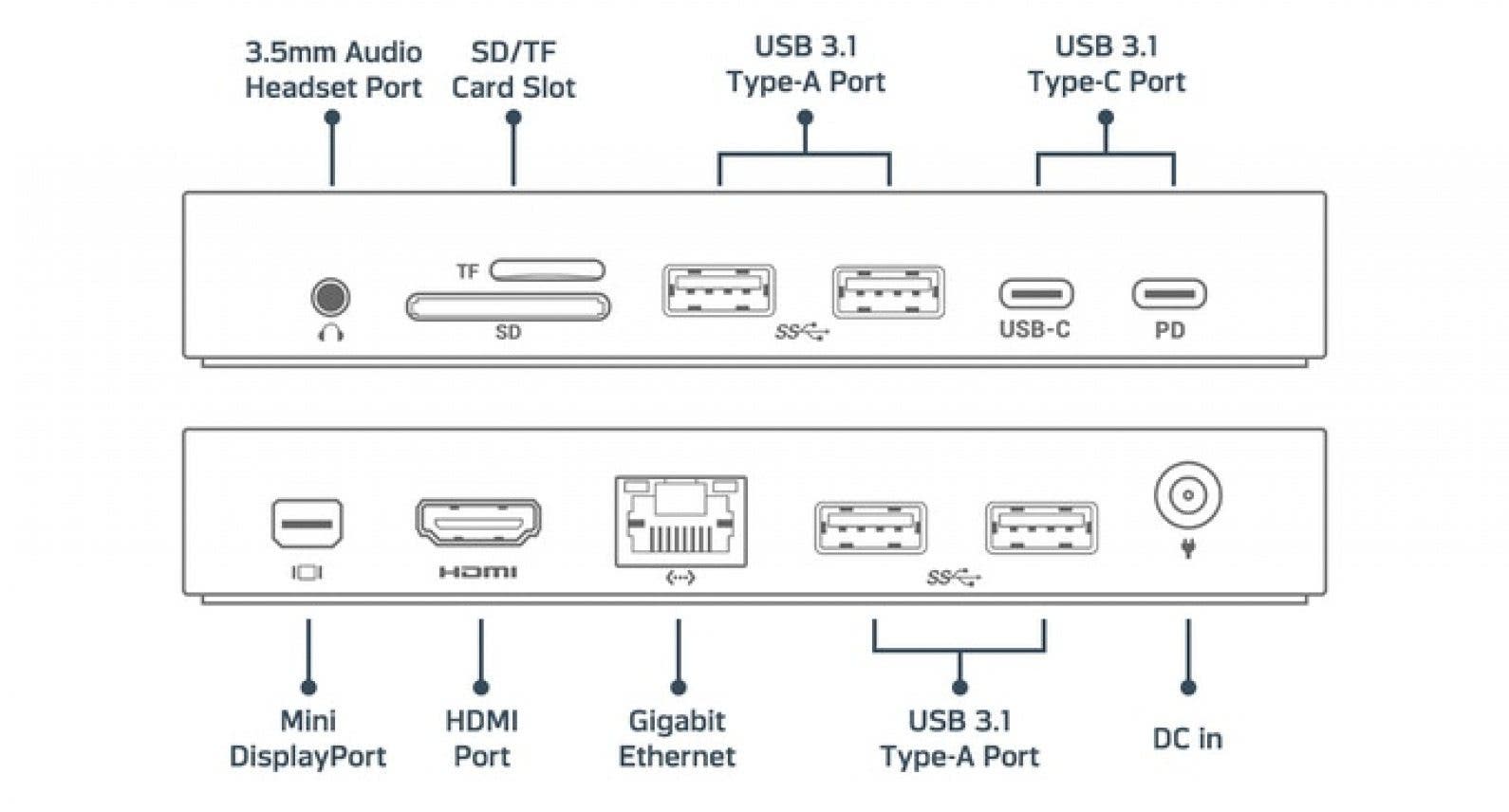 Of course the big attraction is the Dual 4K 60Hz video support (HDMI + mini DisplayPort). In order to drive all of those devices, it only works on MacBook Pros because it requires two side-by-side USB-C slots. Also, that second video port uses mini DisplayPort not HDMI. I originally tried a mini DisplayPort to HDMI adapter I had and it did not work. When I bought a new mini DisplayPort to full-size DisplayPort cable, it worked great. So while HDMI is more prevalent, you should consider using this with a DisplayPort-capable monitor, at least as your second monitor.

Discover your iPhone's hidden features
Get a daily tip (with screenshots and clear instructions) so you can master your iPhone in just one minute a day.
Pros
Compact footprint
Solid and hefty to stay put
Dual 4K 60Hz video support (HDMI + mini DisplayPort)
Reasonably priced (via Kickstarter)
Lots of additional ports
Cons
Requires two side-by-side USB-C slots
Second video port uses mini DisplayPort
Final Verdict
The iVANKY Docking Station from iVANKY has to the power and ports to drive a lot of accessories.