By

Todd Bernhard
Tue, 12/31/2019
While kids may flock to PopSockets, the colorful collapsible stand that you may have seen on the back of people's iPhones, there's an alternative that may appeal to kids as well as older folks who need to keep a secure grip on their mobile devices. I had the opportunity to try the CLKR Phone Grip and Stand (starting at $14.99) as CLCKR sent me some versions to try. Like a PopSocket, they can attach to an iPhone or you can buy iPhone cases with the CLCKR built in. I tried both.
Related: PopSockets Review: Practical iPhone Accessory or Goofy Distraction?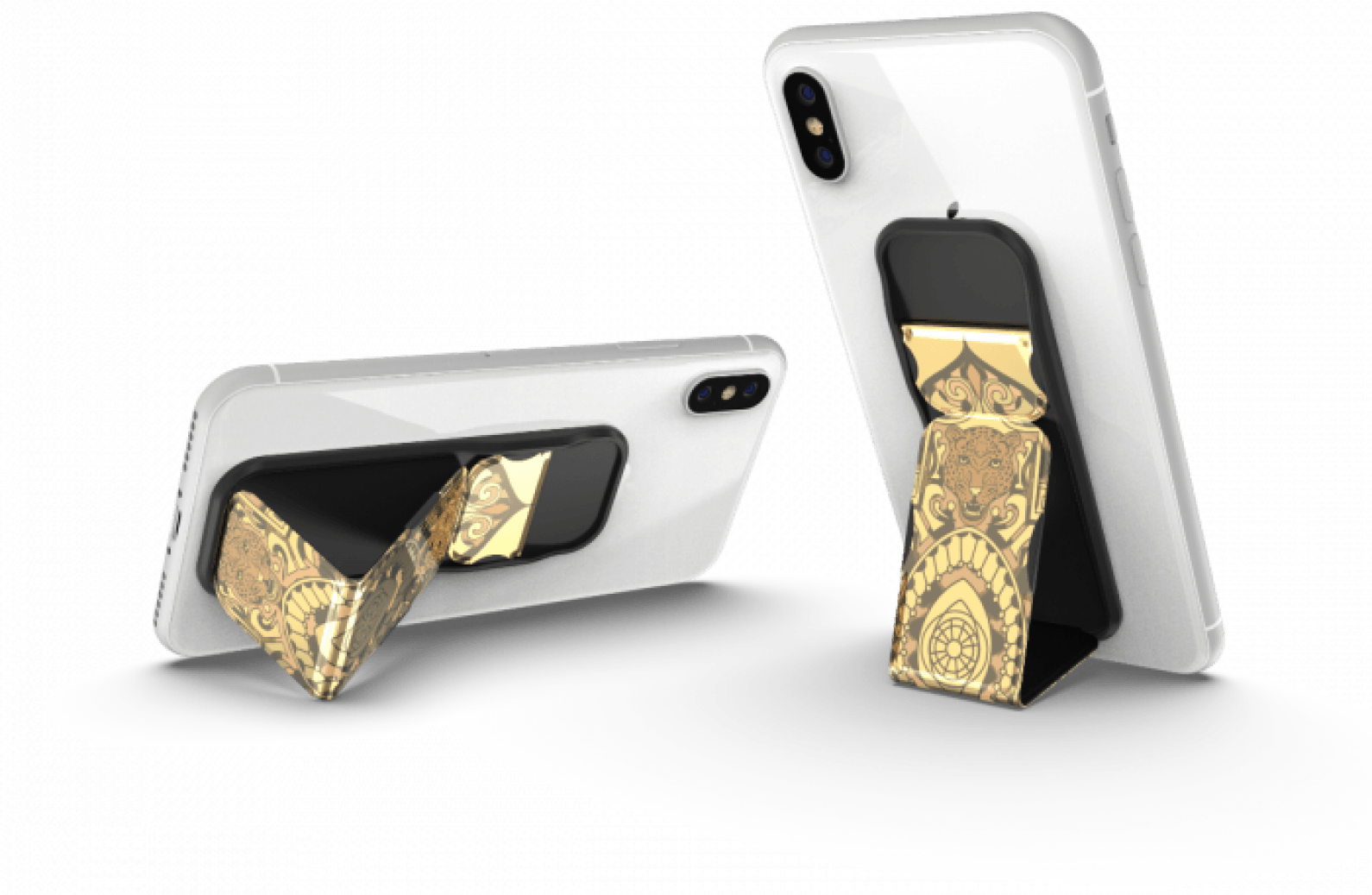 First, I liked the assorted colors. The are CLCKRs in bright colors as well as metallic and neutral designs. Again, like a PopSocket, they work as a grip or kickstand, but the design allows you to fit two or three fingers in the collapsible grip, offering a more reliable hold on your expensive device. Unlike a PopSocket, which is reusable, the 3M adhesive mechanism is meant for one-time use, so you are making a commitment. But at least it leaves no residue if and when removed and you might be able to pick up some new tape to reuse a CLCKR.

Discover your iPhone's hidden features
Get one daily tip each day (with screenshots and clear instructions) so you can master your iPhone in just one minute a day.

The CLKR website says it allows for wireless charging, but I found that to be hit or miss. When used with a case, the CLCKR adds enough thickness to prevent some chargers from performing. Others worked okay, so your mileage may vary. Your best wireless results will apply only to CLCKRs placed directly on a naked iPhone and not a case, but I don't recommend going case free, so that is a tradeoff. Also you need to use the included film if applying the CLKR directly to a glass-backed phone.
Pros
Assorted colors
Available in case form or as a stick-on
Works as a holder or kickstand
Collapses conveniently
Cons
Adhesive is for one-time use (but leaves no residue)
May interfere with wireless charging
Need to use included film if applying directly to a glass-backed phone
Final Verdict
If you want to keep a grip on your iPhone, try a case or add-on from CLCKR. but be aware that wireless charging might be finicky.