By

Todd Bernhard
Wed, 01/08/2020
The folks at iHome make a wide variety of iPhone accessories, particularly speakers... so many that I give them a hard time for resorting to cryptic naming schemes. The iBTW281 ($79.99) alarm clock phone charger that they sent me to try is just one example. Fortunately, I speak "iHome," so I can translate the "BT" to Bluetooth and the "W" to Wireless. That gives you a good idea of what this "Dual Alarm Clock Speaker System + Dual Charging" device (that's the long name) does!
Related: Buyer's Guide 2019: Rugged, Smart & Fun Wi-Fi & Bluetooth Speakers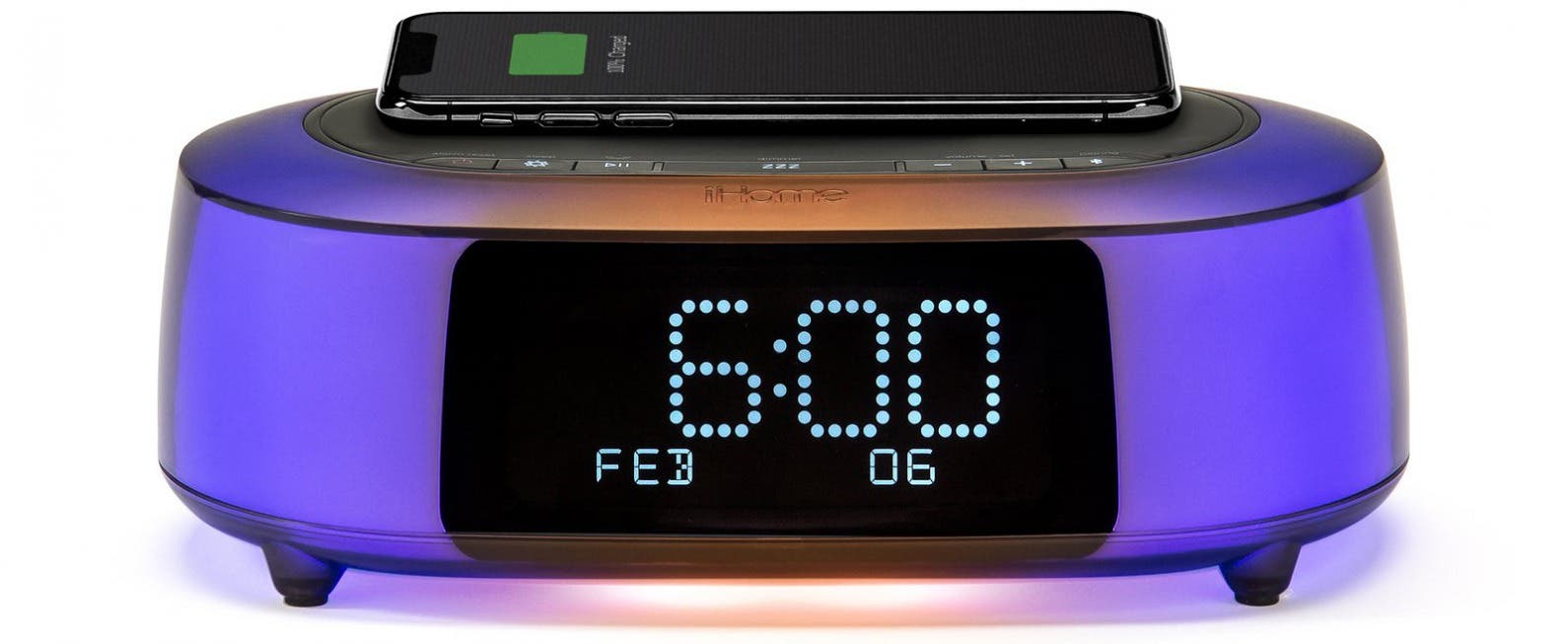 Obviously, the Dual Alarm Clock Speaker System + Dual Charging connects to your iPhone  via Bluetooth. But this iPhone alarm clock dock also fast charges that device wirelessly via Qi at up to 10 watts. It even has a USB port for charging an additional device, as long as you provide a cable. I found that you need to place the phone just right on the charging pedestal to make it charge, so pay attention to that. It's important, since this is a bedside unit and you don't want to wake up to an uncharged phone. Speaking of waking up, this iPhone alarm clock dock has up to two different alarm times so you can have a different one for Monday to Friday versus weekends, etc.

Discover your iPhone's hidden features
Get a daily tip (with screenshots and clear instructions) so you can master your iPhone in just one minute a day.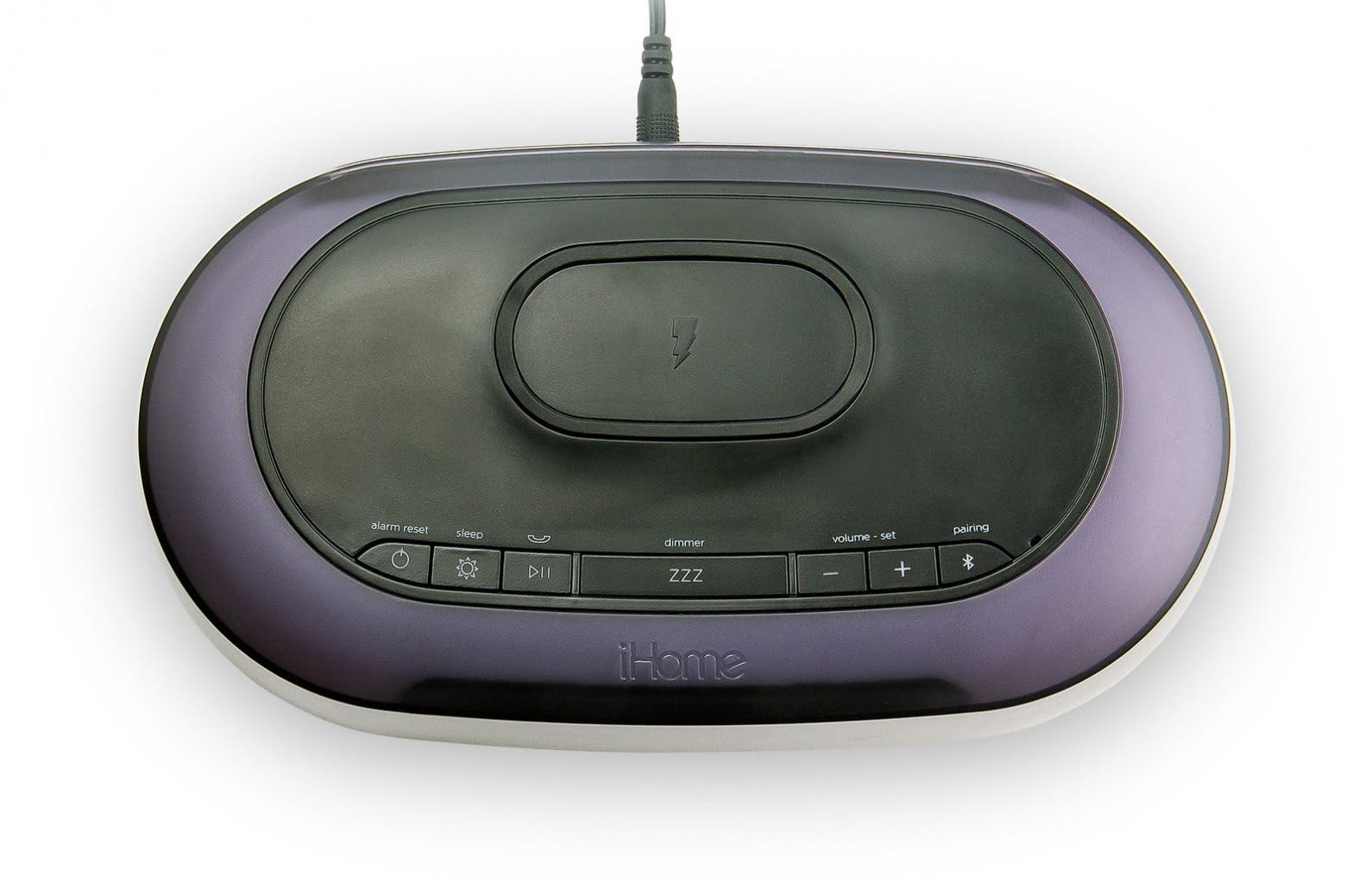 Personally, I rely on Alexa for my alarms, so I would have preferred to have Alexa integrated into this device. Fortunately, iHome makes a ton of different speakers, several that have Alexa built-in or the ability to plug an Amazon Echo Dot directly into the speaker. Of course, Amazon Echo devices can output to a Bluetooth speaker, so you could configure one to work with this unit. Then again, maybe you don't want Amazon listening in on your bedroom conversations, so for some folks, this could be ideal!
The iHome devices are always attractive and this one has multiple color-changing lights for a neat ambiance effect. You can fall asleep or wake to soothing colors so that's a nice touch. There are more than a dozen color modes and wake up modes including dawn, slow fade, twinkle, pulse-to-music, nightlight, and more. The speakers deliver booming sound, so it could be useful for your living room, too. It even works as a speakerphone, so it could go in a conference room. It's not portable, although there is a built-in battery to maintain the time and date and alarms, in the event of a power outage.
Pros
Multi-function Bluetooth speaker and clock
Charges wirelessly via Qi at up to 10 watts
USB port for additional device
Color-changing lights
Nice digital display with two alarms
Cons
Need to position phone just right to charge
No Alexa integration
No FM radio built-in
Not battery operated
Final Verdict
The iHome iBTW281 iPhone speaker dock hits a lot of the right notes, but if you want a bedside speaker with Alexa built-in, check out the rest of iHome's Bluetooth speaker product line.