By

Olena Kagui
Updated 01/17/2023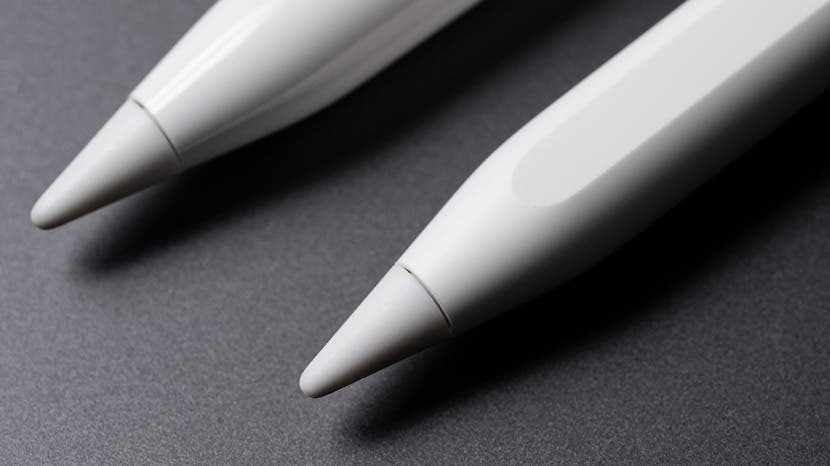 There are many reasons why you may need an Apple Pencil tip replacement. I will explain when and how to replace Apple Pencil tips to ensure a smooth glide that doesn't damage your iPad's display. I'll also tell you everything you want to know about third-party replacement Apple Pencil tips.
Jump To:
Apple Pencil Tip Replacement in 4 Steps
Replacing Apple Pencil tips, sometimes called Apple Pencil nibs or Apple Pen tips, can seem intimidating, but it couldn't be easier:
Carefully twist the Apple Pencil tip counter-clockwise.


Once the tip comes off completely, you'll see golden pins underneath.



Twist your new Apple Pencil tip clockwise onto the Apple Pencil until it is firmly secured.


Test your Apple Pencil with your iPad.


Pro Tip: It should only take a few twists to remove the tip. Make sure you grip the Apple Pencil firmly in your non-dominant hand. If your palms are damp or sweaty, dry them with a towel and try again. It shouldn't take too much force to remove the tip, be careful not to damage the pencil by being too rough. Do not overtighten when you screw on the new Apple Pencil tip.

Discover your iPhone's hidden features
Get one daily tip each day (with screenshots and clear instructions) so you can master your iPhone in just one minute a day.
Related: Why My Apple Pencil is Not Working
When Is an Apple Pencil Tip Replacement Necessary?
Is your Apple Pencil tip not straight anymore? Your Apple Pencil won't write smoothly? Does the tip feel rough or scratchy? All these are good reasons to change your Apple Pencil tip! An old tip may cause your Apple Pencil to be inconsistent, and your iPad may even stop responding to it. 
Basically, if you feel like it's time to replace the tip for any reason, you are probably right and should do it. For more tips about Apple Pencils, don't forget to sign up for our free Tip of the Day newsletter.
Where to Buy Apple Pencil 1 & Apple Pencil 2 Tips
It is always best to buy replacement Apple Pencil tips directly from Apple. They sell a four-pack for $19.99 right on their website, and these fit both generations of Apple Pencils. If you have a first-generation Apple Pencil, you should have received a spare tip with your purchase.
While third-party Apple Pencil tips are a popular alternative, you should be aware that if they damage your iPad, you may have a harder time with repairs depending on your AppleCare. You can buy third-party tips online, and they tend to come in a wide selection of colors and styles. I used the AWINNER Pen Tip Compatible with Apple Pencil Tips in the screenshots above, but I recommend going with official Apple replacements to be extra safe.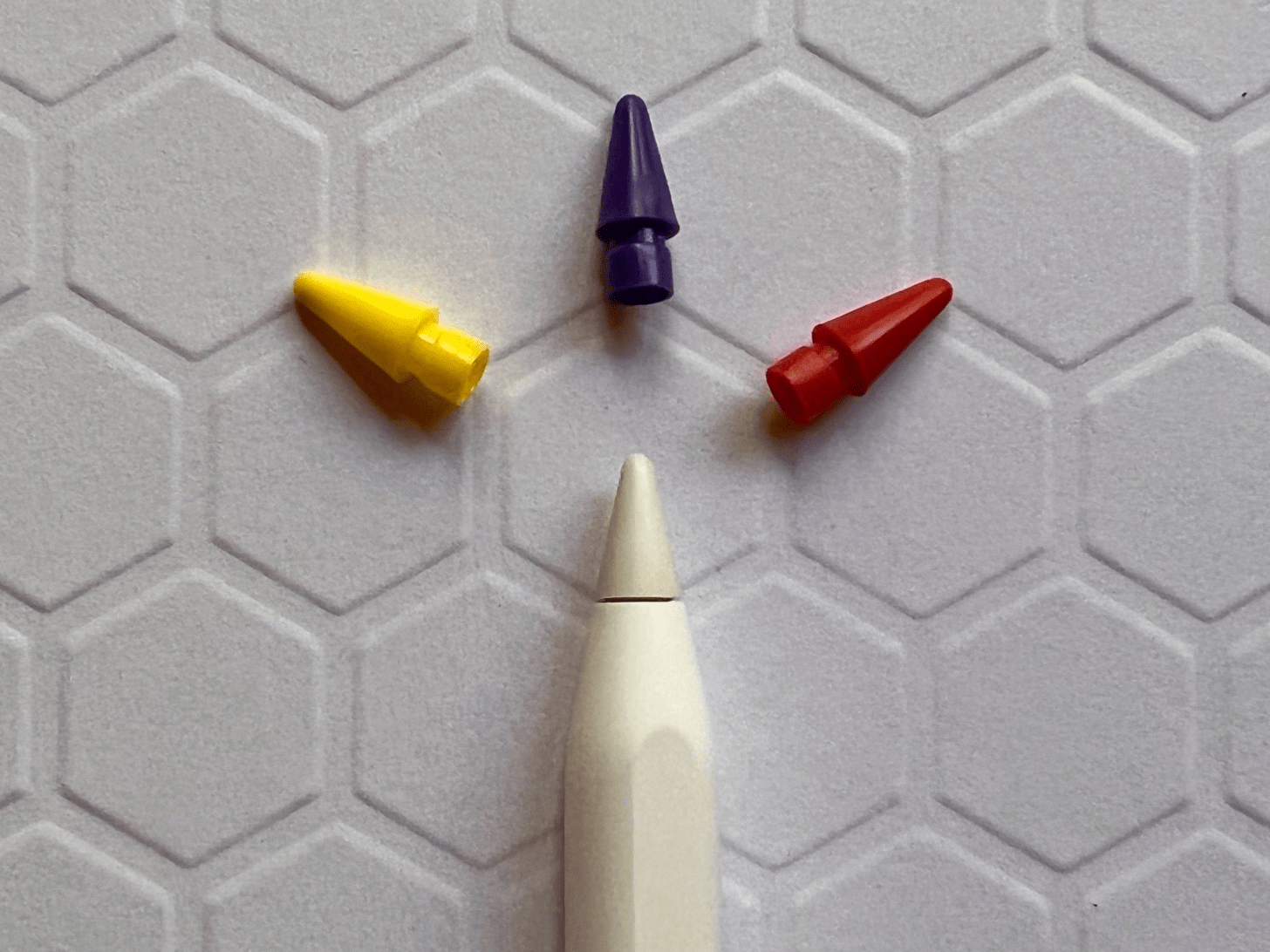 Now you know everything there is to know about Apple Pencil tip replacement and how easy it is. If you are wondering about Apple Pencil cap replacements for the first-generation pencil, you'll have to contact Apple Support directly. Next, learn how to connect your Apple Pencil to your iPad!
Top image credit: mokjc / Shutterstock.com