By

Sarah Kingsbury
Updated 01/23/2018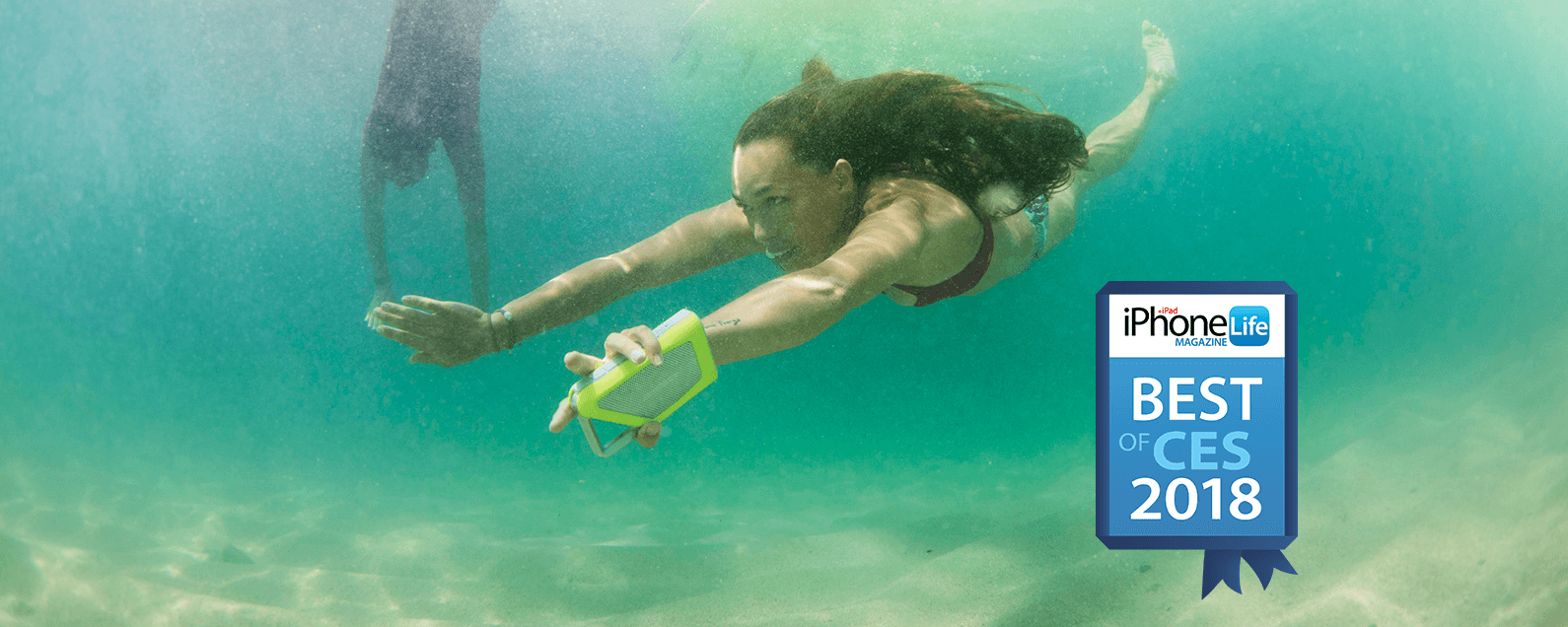 Looking for a glimpse into the future? That's why 180,000 people gathered in Las Vegas this year for CES, an annual event where tech companies from all over the world debut their most innovative new products. A dedicated team of iPhone Life writers combed the far reaches of every hall to find the coolest new tech for your iPhone, iPad, and Apple Watch. Our Best of CES 2018 Awards went to the most forward-thinking, creative, and useful iOS-related gear and more coming to market this year.
Related: CES 2018 Top Trends & Gear
Here, in no particular order are iPhone Life's 2018 Best of CES winners. Please note that while a couple of the award winners are also iPhone Life sponsors, the editorial award selection process was independent of our advertising department; we just really like those particular products! Additionally, all product names and prices in this list are as accurate as possible, but may change as manufacturers bring them to market.

Discover your iPhone's hidden features
Get one daily tip each day (with screenshots and clear instructions) so you can master your iPhone in just one minute a day.
Not everyone needs or wants the fitness tracking capabilities, waterproof rating, or $249.99 price of Jabra's Elite Sport True Wireless Earbuds. That's where the Jabra Elite 65t and Elite Active 65t True Wireless Earbuds come in. Users can get the excellent audio quality, comfort, secure fit, and the consistently reliable Bluetooth connection of Jabra's true wireless earbuds without paying for features they don't need. The Elite 65t Elite Active 65t come with Siri capabilities, a 15-hour battery life, four microphones that provide ambient noise reduction, and the ability to customize music playback with the Jabra +Sound app.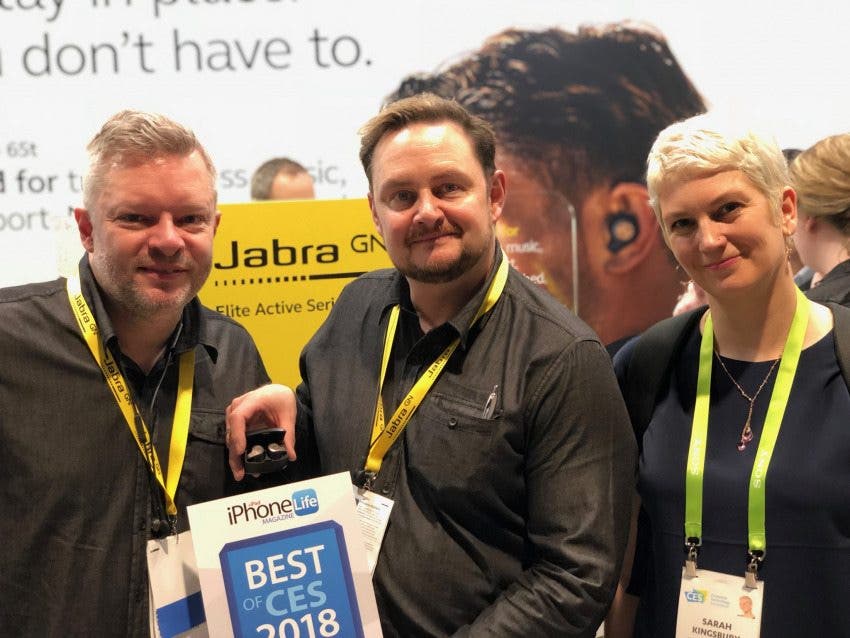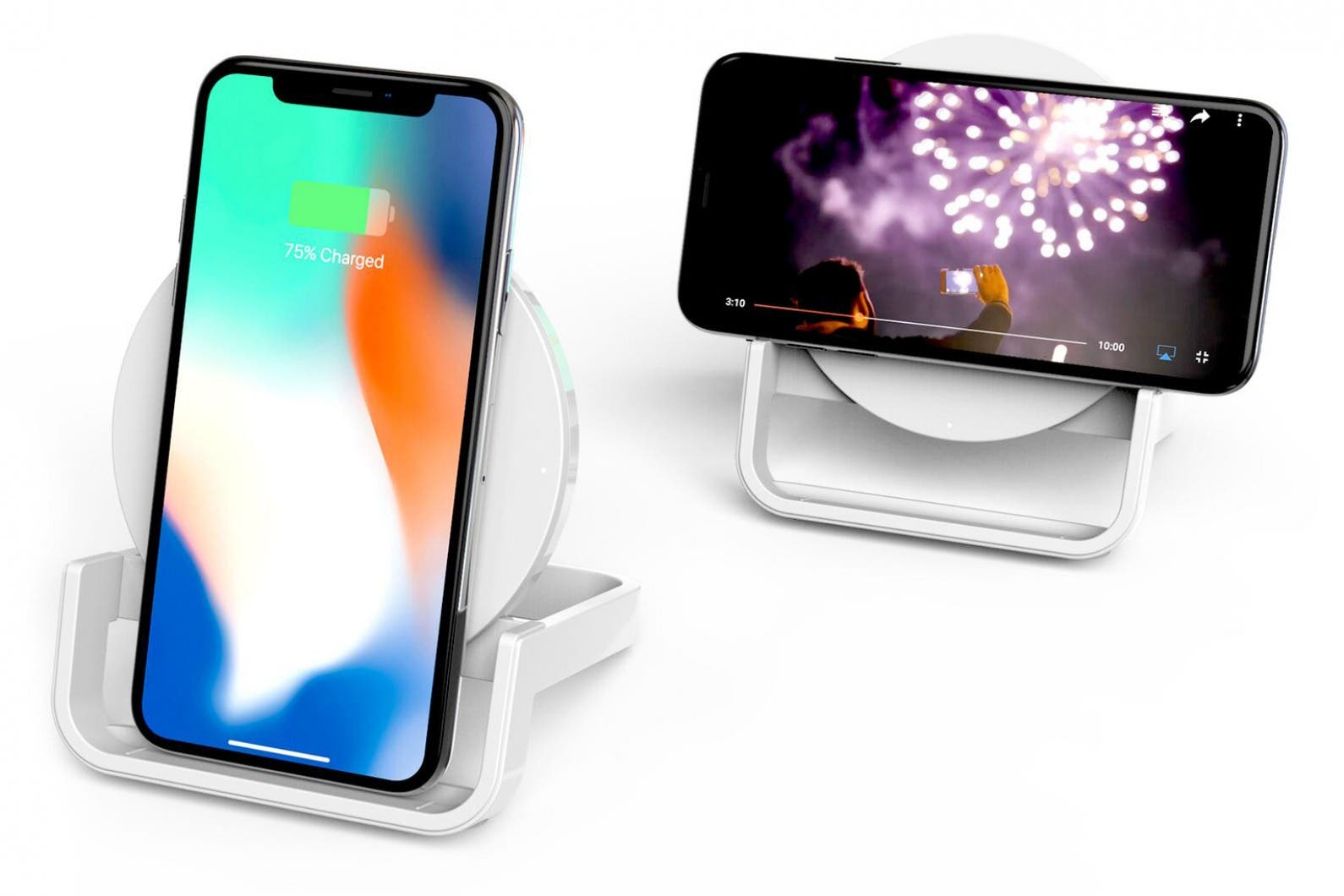 Belkin's Boost Up wireless charging stands and pads will not only charge your iPhone 8, 8 Plus, or X at 7.5 watts, they can also charge Samsung devices at 9 watts and other Qi-enabled devices up to 10 watts. This makes the chargers ideal for situations where multiple brands of qi-compatible devices will need charging. The Boost Up Dual Wireless Charging Pad can even charge an iPhone and an Android phone simultaneously at the proper wattage for each. And the Boost Up Wireless Charging Stand lets you charge your phone while using it in a vertical position. Additionally, Belkin has expanded its color offerings beyond the utilitarian black and white to include pink and blue.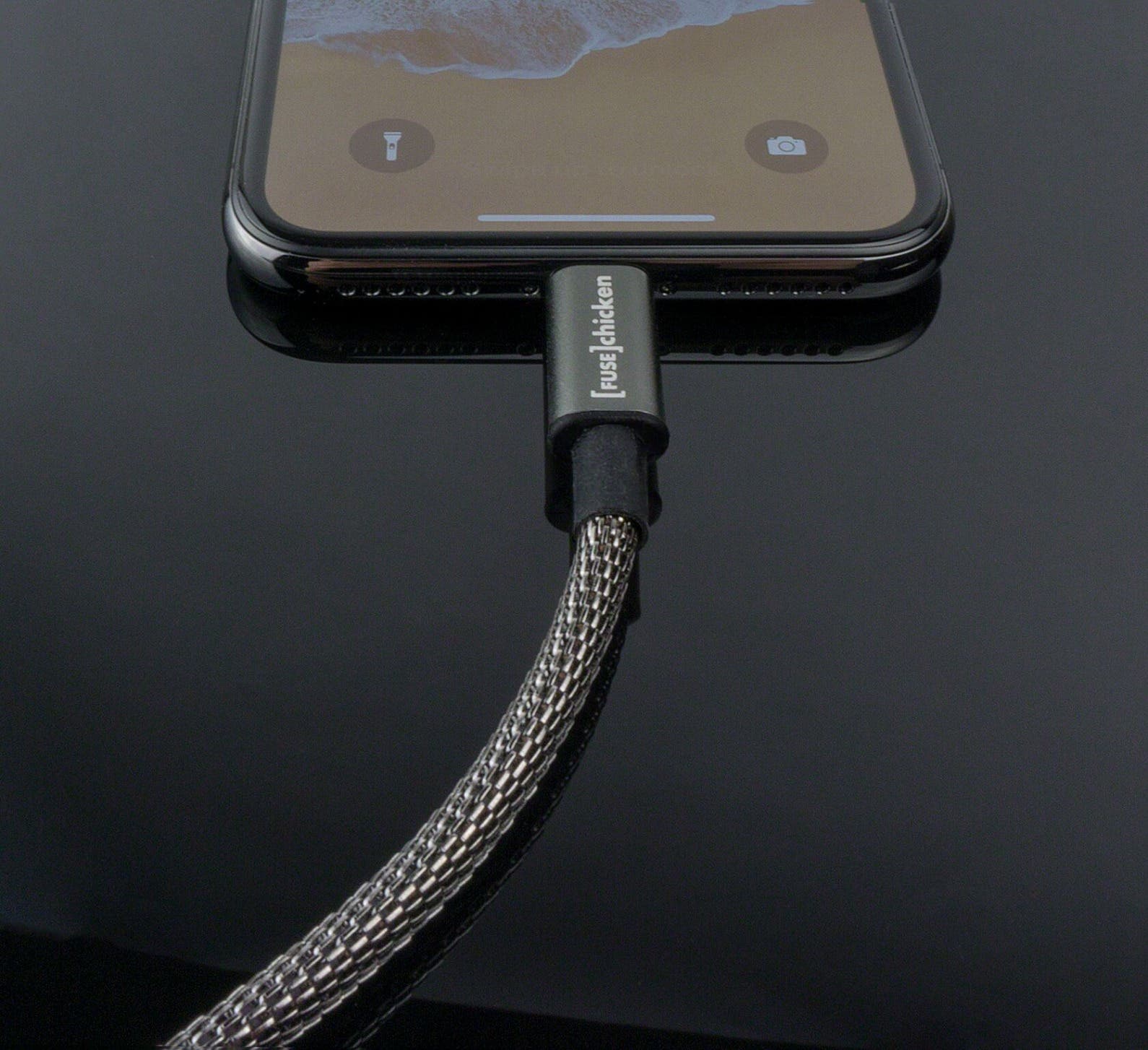 Fuse Chicken makes some of the strongest, most durable Mfi Lightning charging cables out there. This year the company introduced the Shield Lightning cable to its lineup. While the Titan is a bendy cable wrapped in two layers of steel and the more flexible Armour cables are woven from steel strands, the Shield is comprised of a Lightning cable wrapped in chain mail, making it extra flexible and ultra strong, all at once.
Are you eager to get on the smart speaker bandwagon and make Amazon's AI part of your life? Well, good news! If you already have a Libratone Zipp or Zipp mini speaker, there's no need to go out and purchase a new speaker with Alexa capabilities. Late last year, Libratone released a firmware update that made its Zipp speakers compatible with the Amazon Echo and Echo Dot. And in February, Libratone will release a free firmware update for existing Zipp speakers that will turn the speakers you already own into speakers with Alexa skills without having to buy any further hardware from Amazon.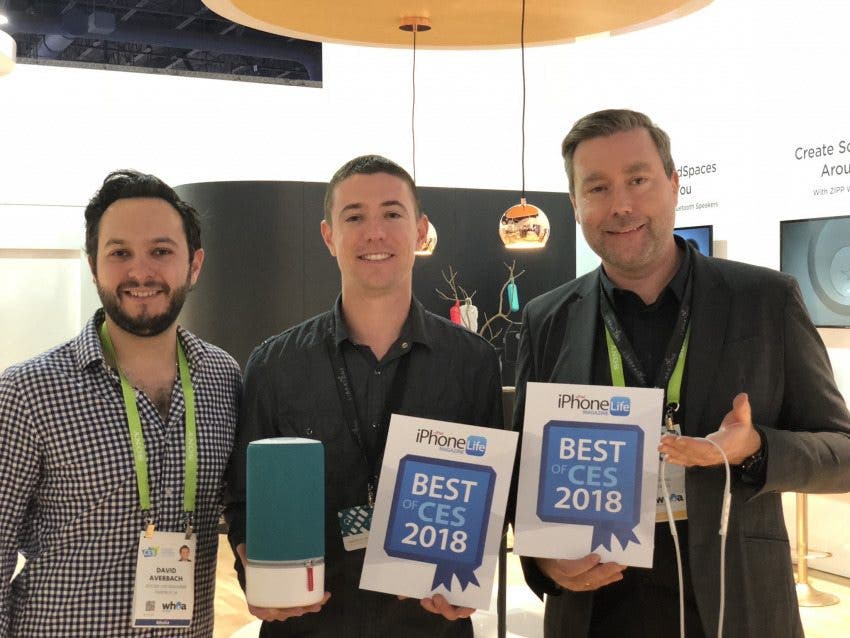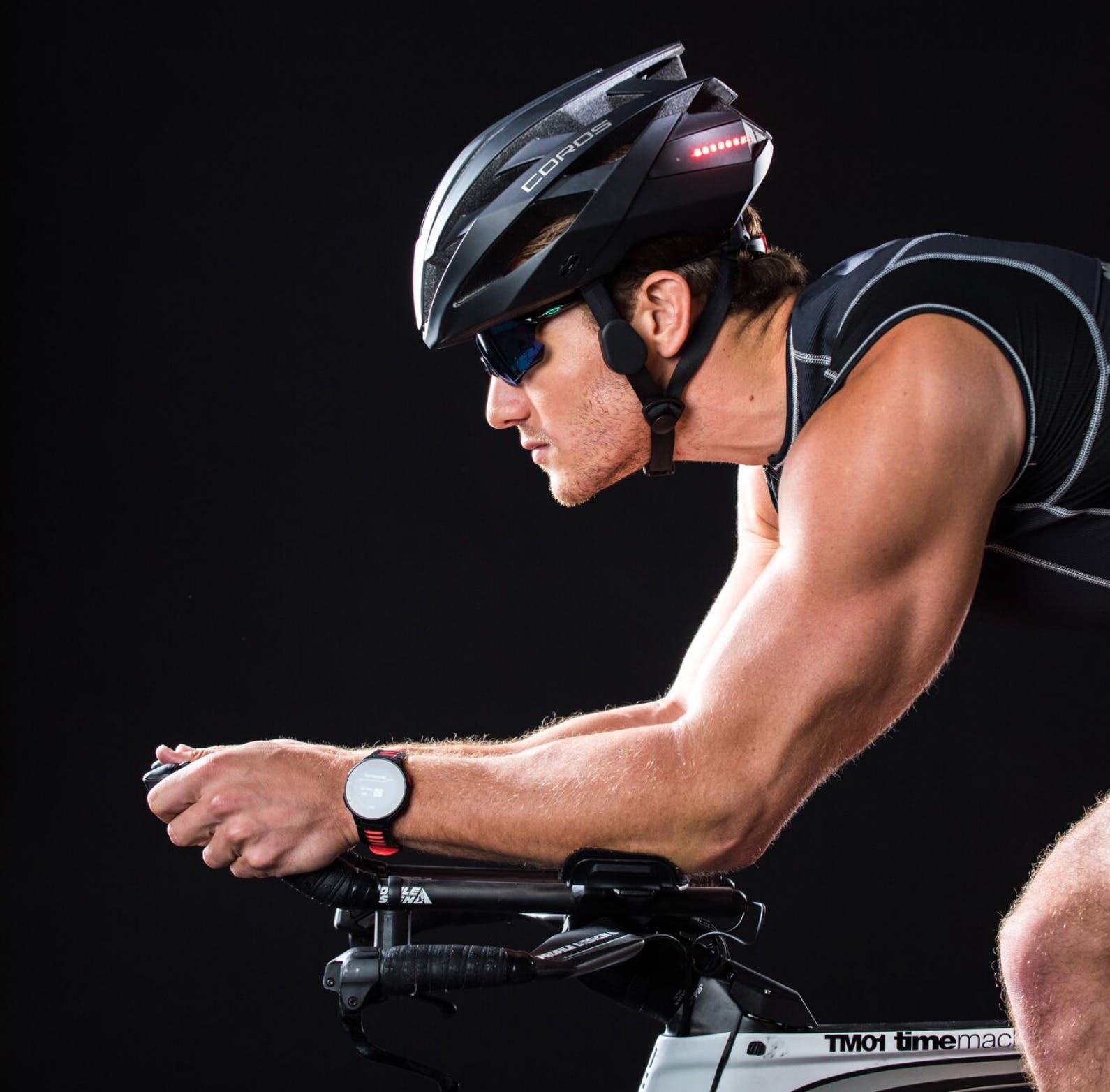 In spite of the obvious dangers, many cyclists enjoy listening to music and taking or making calls while riding their bikes. With the Omni Smart Cycling Helmet, Coros has cleverly minimized the dangers. The helmet delivers audio via bone conduction, allowing cyclists to enjoy music while staying aware of their surroundings. A remote mounted on the handlebars allows riders to take calls and use other functions without pulling out their phones or taking their hands off the handlebars. Rear lights improve visibility to drivers. And riders can also track their rides via Omni's companion app.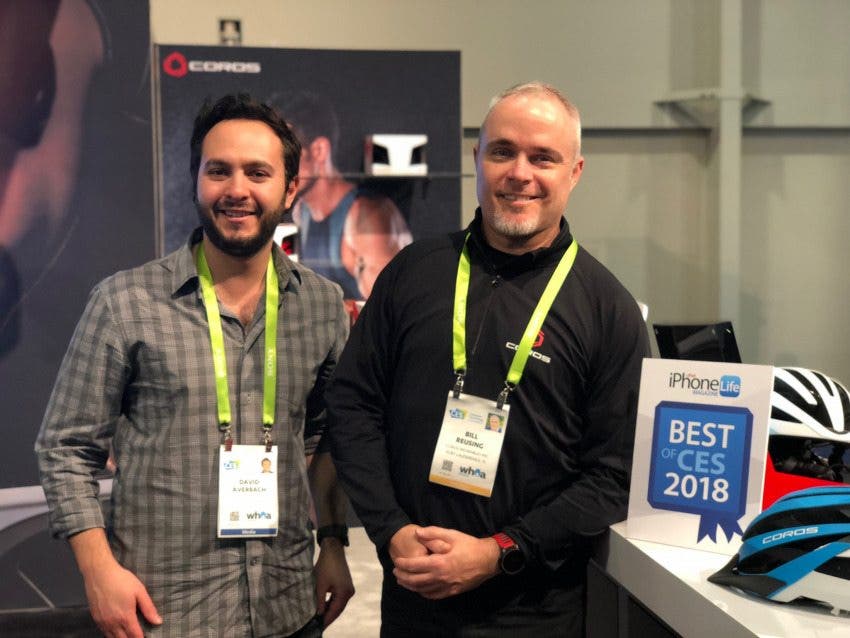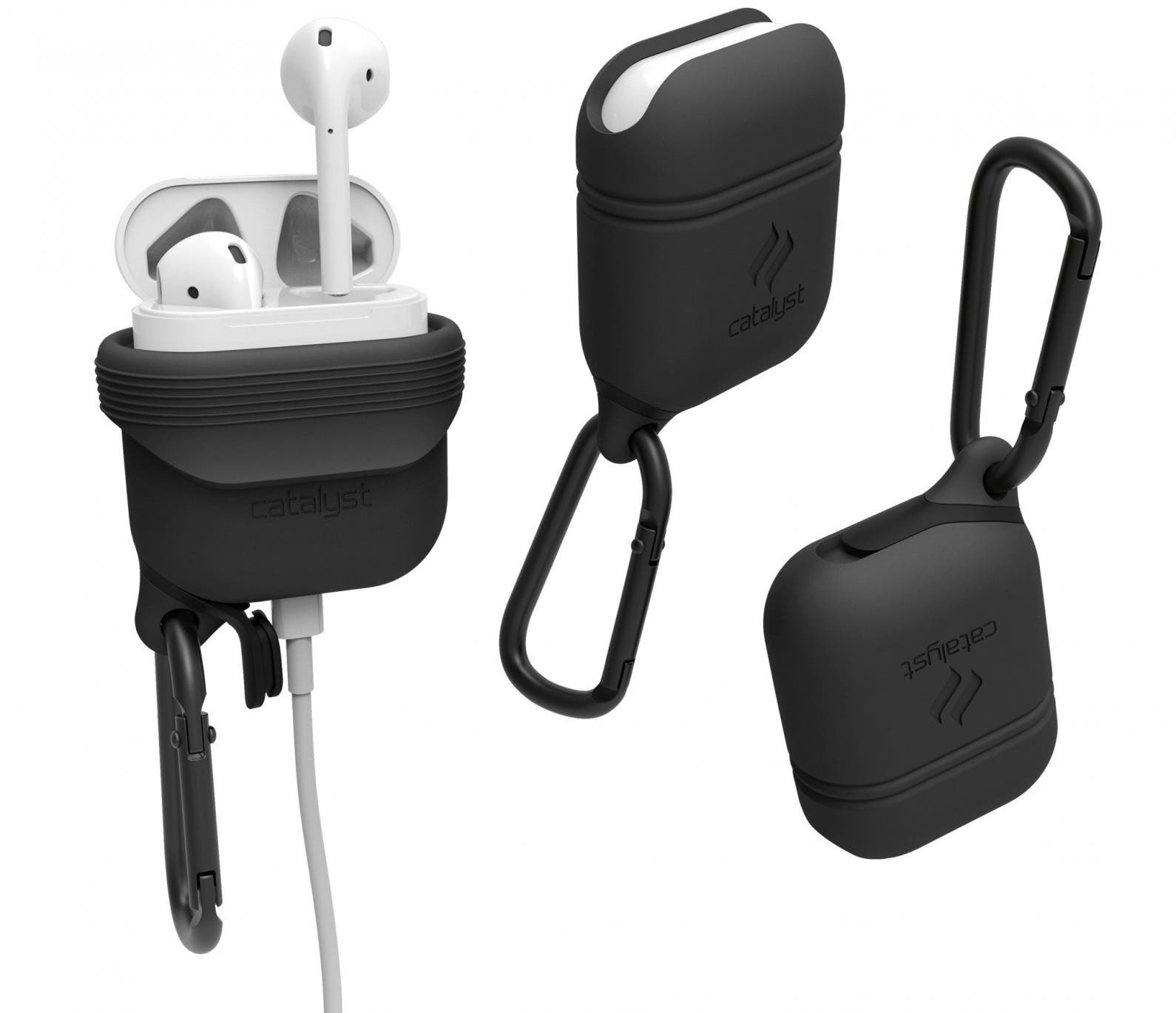 One of the most unique products in the iOS sphere at CES has to be this Waterproof Case for AirPods from Catalyst. And this one has everything. The case is made of a soft silicone material that fits snuggly over your AirPods' included charging case. The top easily folds over itself to give you access to your AirPods without removing the case and the bottom has a notch that provides access to the charging port. The case is waterproof up to 3.3-feet and drop proof up to four feet. It also includes a carabiner so you can securely clip your AirPods to your belt or backpack without worrying about losing them. It comes it various colors, including glow-in-the-dark. The design is what makes this case truly brilliant, because you never need to remove the case. Everything you want to do with your AirPods you can do with Catalyst's Waterproof Case.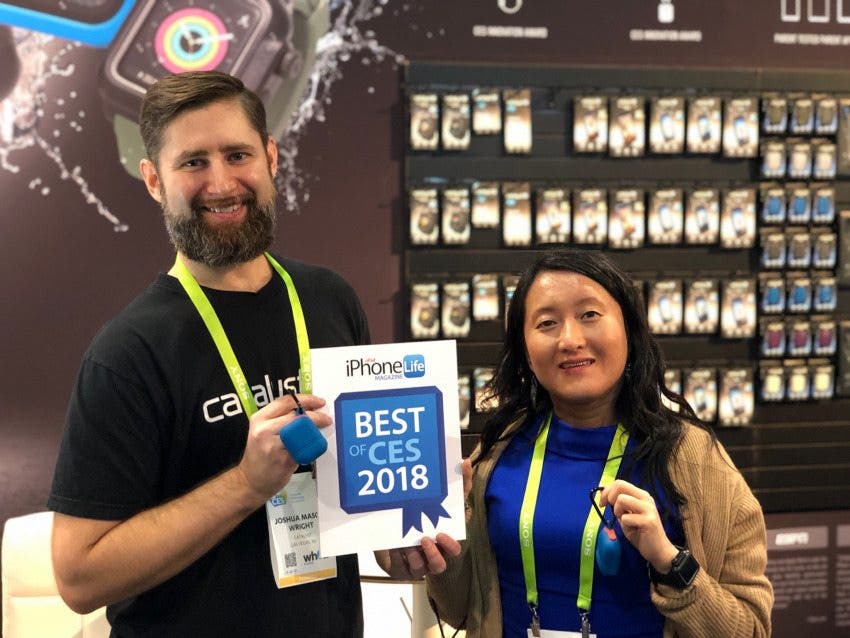 We couldn't choose just one, so we decided to give a nod to the full line of LifeProof Aquaphonics speakers. Available in three different sizes, the entire line is waterproof, drop proof, dirt proof, and snow proof. The AQ9 (pictured above) is the most compact version at $99.99. With its built-in carabiner, it's the perfect speaker to clip on your backpack before hitting the trails. It's lightweight and features an impressive 16-hour battery life. The AQ10 is the middle man that's perfect for pool parties and beach getaways; it has a built-in dry box for storing your keys, credit cards, and more. The AQ10 floats in water and has a 13-hour battery life. It's available for $199.99. Last but certainly not least is the AQ11. This baby is built for your large gatherings, with sound made to blanket big areas with fantastic sound quality. It too floats and has a built-in dry box able to hold wallets, your phone, and keys. Its 15-hour battery life lets you dance the night away and is available for $299.99. The entire line is able to Bluetooth pair with up to eight devices, has a mic for taking calls, is submersible up to one meter for thirty minutes, can survive drops from 1.2 meters, and is sealed from dirt, dust, and snow.
We've been big proponents of not risking the iPhone X and its glass back by going case free. But if you miss using a naked iPhone, there is finally a solution. The InvisibleShield Glass+ Luxe from Zagg offers 360-degree protection with two pieces of beveled, tempered glass for the front and back. The Glass+ Luxe 360 is designed to protect your iPhone from drops and scratches. It's compatible with wireless charging so you won't lose any functionality. The edges of the Glass+ Luxe are color-matched, so it will blend seamlessly with your device. Its reinforced edges will prevent chips and cracks from falls. It's also smudge resistant and provides perfect screen clarity. As with all InvisibleShield protectors, the Glass+ Luxe includes a lifetime warranty—if it gets work or damaged, InvisibleShield will send a replacement for as long as your own the device. If you'd rather not hide the natural elegance of your device, the Glass+ Luxe is the perfect solution.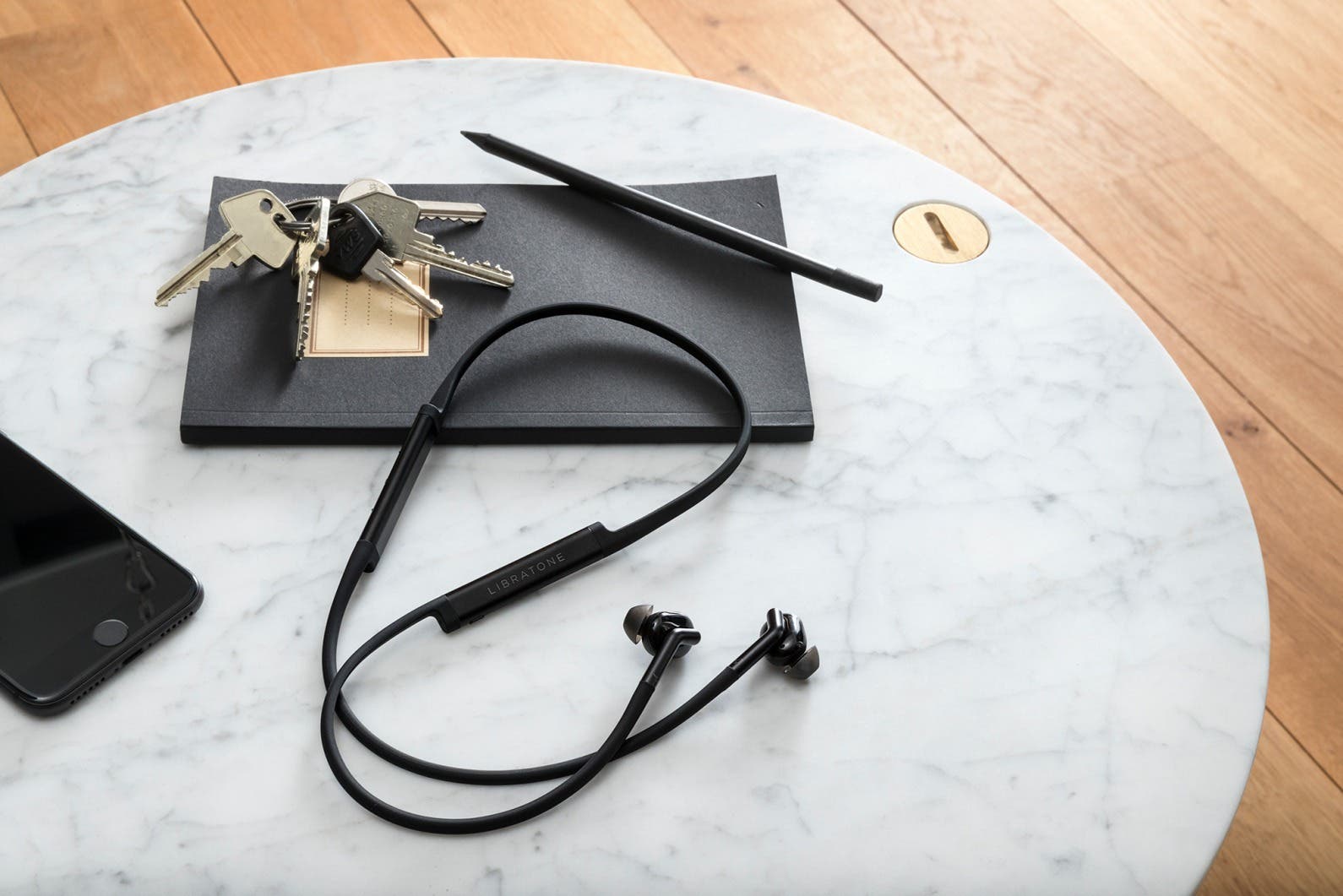 The Libratone Track+ Wireless In-Ears are our feature web writer Conner Carey's favorite product from CES. Getting to test them out on the showroom floor is an experience that can't be fully conveyed through words, but needless to say they are incredible. Not only is the sound amazing (as we've come to expect from Libratone), they also have adjustable noise cancellation that automatically adapts to your environment. The Track+ Wireless In-Ear is lightweight and the band that connects the earbuds is the softest and most bendable cord you could possibly ask for. It's sweat and splash proof (IPX4) with an eight-hour battery life. Plus, it will automatically go to sleep when you set it down, so no battery life is wasted. The Track+ Wireless In-Ears will be available this summer in Stormy Black and Cloudy White for $199. If you plan to invest in a new pair of earbuds that will provide you with incredible sound for years to come, we highly recommend giving these your attention.
Omron specializes in blood pressure monitors, but the company wanted to provide a monitor that could automatically check your blood pressure throughout the day with the level of accuracy you need. That's where the HeartGuide Blood Pressure Smart Watch comes in and we are impressed. First of all, it will be certified by the FDA, which means you're not sacrificing accuracy for convenience. Second, and equally impressively, the HeartGuide doesn't look like a blood pressure monitor watch. It looks like many other smart watches we've seen, which is amazing since this one is also a medical device. The HeartGuide will check your blood pressure throughout the day so you can get an accurate picture of your health. The reading is also color coded either green, yellow, or red, so you can see whether or not it's at a healthy level in a glance. Plus, the HeartGuide will last at least ten days and up to two weeks on a single charge. Lastly, it's not just for tracking blood pressure. You can receive notifications, monitor daily activity, and even track your sleep quality. The free Omron Connect app will allow you to compile all of the information and even share it with your doctor. The Omron HeartGuide Blood Pressure Smart Watch is awaiting clearance from the FDA and will launch soon after (late 2018) at a price comparable to the Apple Watch ($349).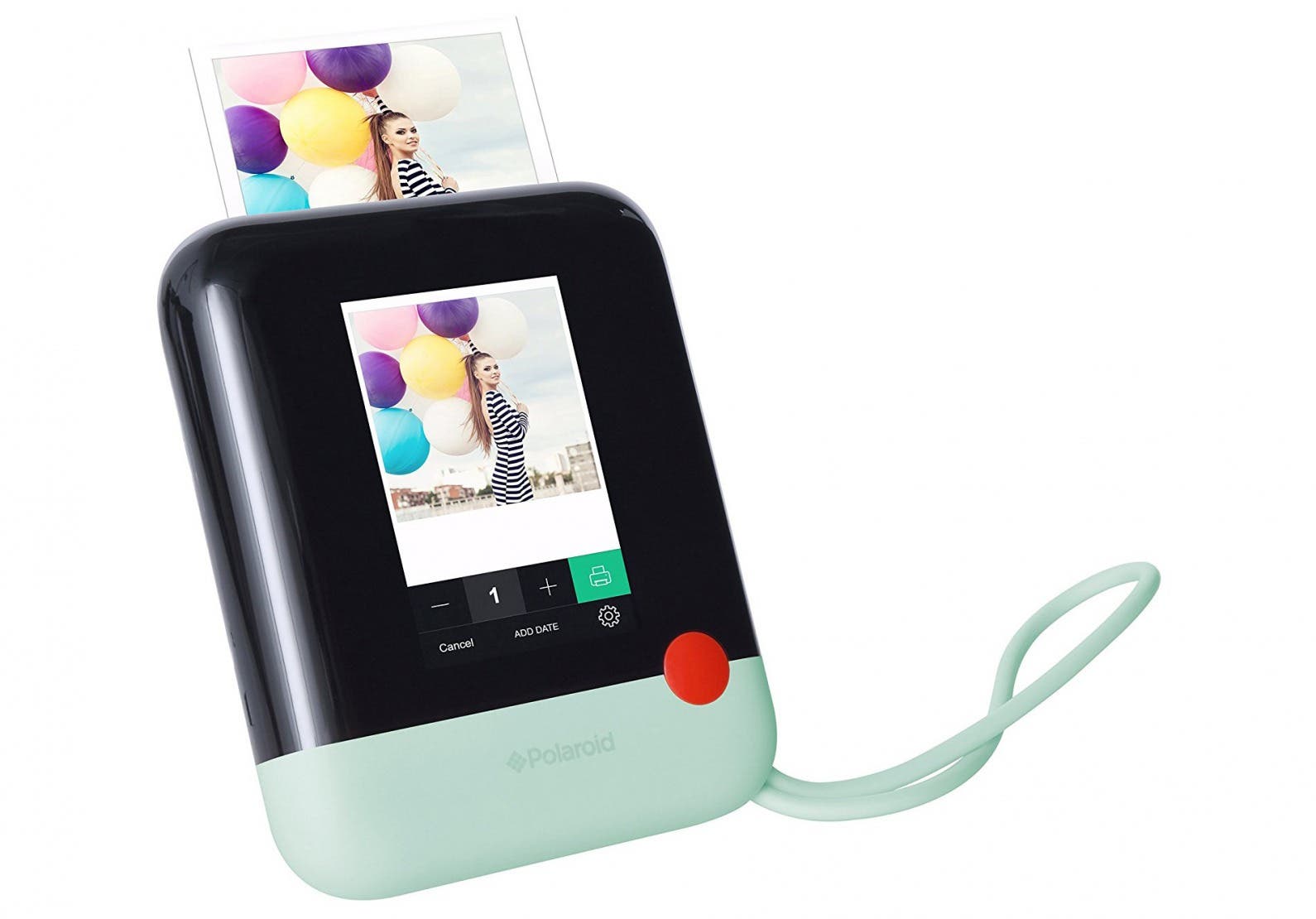 One sign of a good product is that when you hear about it for the first time, you wonder how it didn't already exist because it seems so obvious. That's how we feel about the Pop, a Wi-Fi-enabled camera that spits out prints like an old-fashioned Polaroid camera but also connects to an app on your iPhone so you can keep digital copies of your snapshots that are easy to share on social media. Our editor in Chief Donna Cleveland is especially excited about the Pop, considering that Polaroids are her go-to party accessory. While she loves the instant gratification of a physical print, she wasn't so fond of literally taking pictures of pictures with her iPhone! Not so high tech. Now, you can just connect to the same Wi-Fi network on your Pop and iOS device, open the app and all the pictures will be there. You can also customize the framing and write on the display if that's your thing. A touch screen display on the back of the Pop lets you see your shots and choose custom framing, and a 20-megapixel sensor and 1080p video recorder mean you get high-resolution photos and videos along with the retro charm of a real Polaroid. The only downside, as with all Polaroids, is that the paper adds up at roughly $1 per print.
We awarded Scosche's entire MagicMount line because the company has created wireless charging stands for any place or situation that you could possibly want a stand or charger for. Whether that's in your home, office, or car, Scosche has a great option for you. A lot of wireless chargers are flooding the market now that Apple has adopted Qi wireless charging in the iPhone 8 and iPhone X. What sets MagicMount stands apart is that they not only charge your device wirelessly but also suspend it at an easy-to-use angle. You either adhere a small magnet to the back of your phone so that it sticks to the MagicMount base, or you can buy one of Speck's new Presidio Mount cases (described below) that have the magnet built in. We were particularly impressed with Scosche's product lineup for the car, as it makes it easy to enjoy features found standard in newer cars no matter the make and model year of your vehicle. With MagicMount, you can turn your car console into a Qi wireless charger or attach a mount the dash so you can enjoy many CarPlay features without the cost. For the home and office, several members of the iPhone Life editorial team have tried MagicMount and can attest to how accessible it makes your iPhone while charging it up so it's ready to grab and go.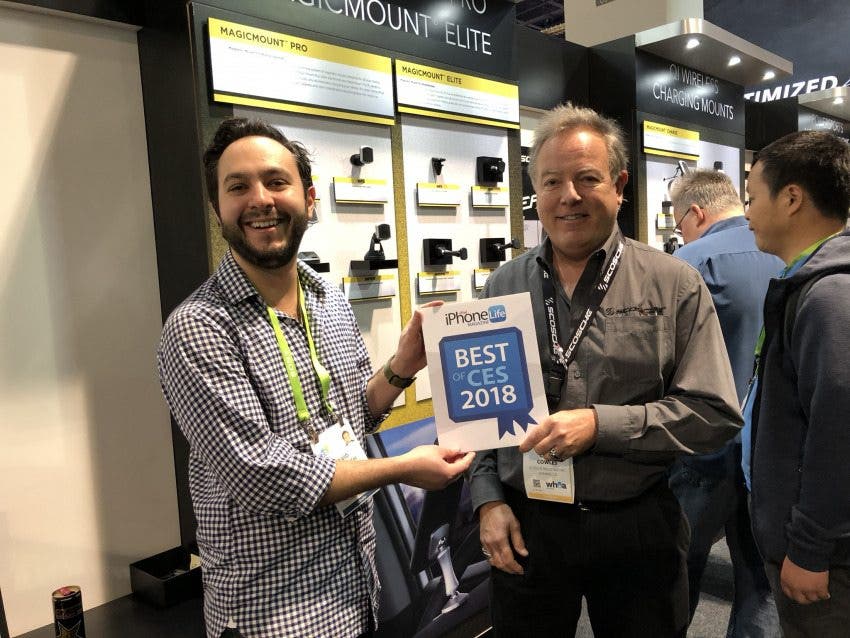 At iPhone Life, we've been a fan of Speck's Presidio line because they're very protective but also look great. They're not bulky and aren't so rugged that you feel like you should go climb a mountain just because you have one. They just look good, are very protective, and are now extremely convenient for wireless charging thanks to the new Mount case Speck has added to the line. Speck partnered with Scosche (featured above) and has built in the magnetic plate from the MagicMount right into the case. While we've liked the MagicMount line for a while, none of us particularly enjoyed gluing a magnetic plate to the back of our phones, especially if we were using a clear case that you could see it through. Now with Speck, the plate is built into the case so you can mount and wirelessly charge your device without having to think about it.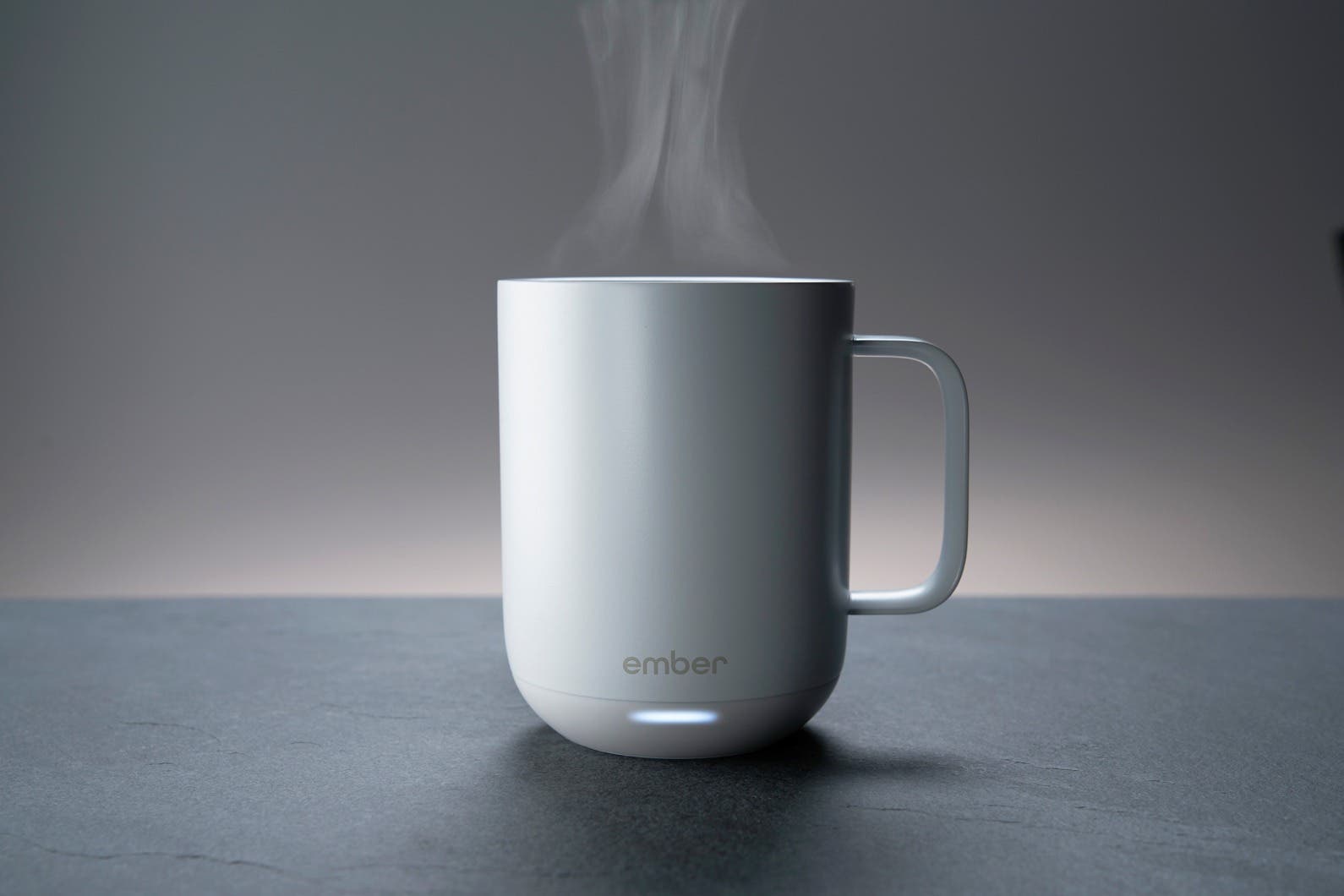 Ember is an innovative product for coffee and tea lovers. While Ember has offered a to-go cup since 2016, it is now coming out with a new 10-ounce ceramic mug. The whole point of the mug is to keep any hot liquid at your ideal temperature for you. Through Ember's iPhone app, you can set your drink to your preferred temperature and wait for the app to let you know once it's warmed up for you. You can save your favorite presets in the app, so it's easy to get to the setting for your morning coffee or evening chamomile tea. We know, this is definitely a first-world product, but hey! We love our coffee and hate it when it gets cold! (Note: this mug is not dishwasher safe, but we think hand washing is a worthy tradeoff for warm and toasty coffee throughout the cold winter months!)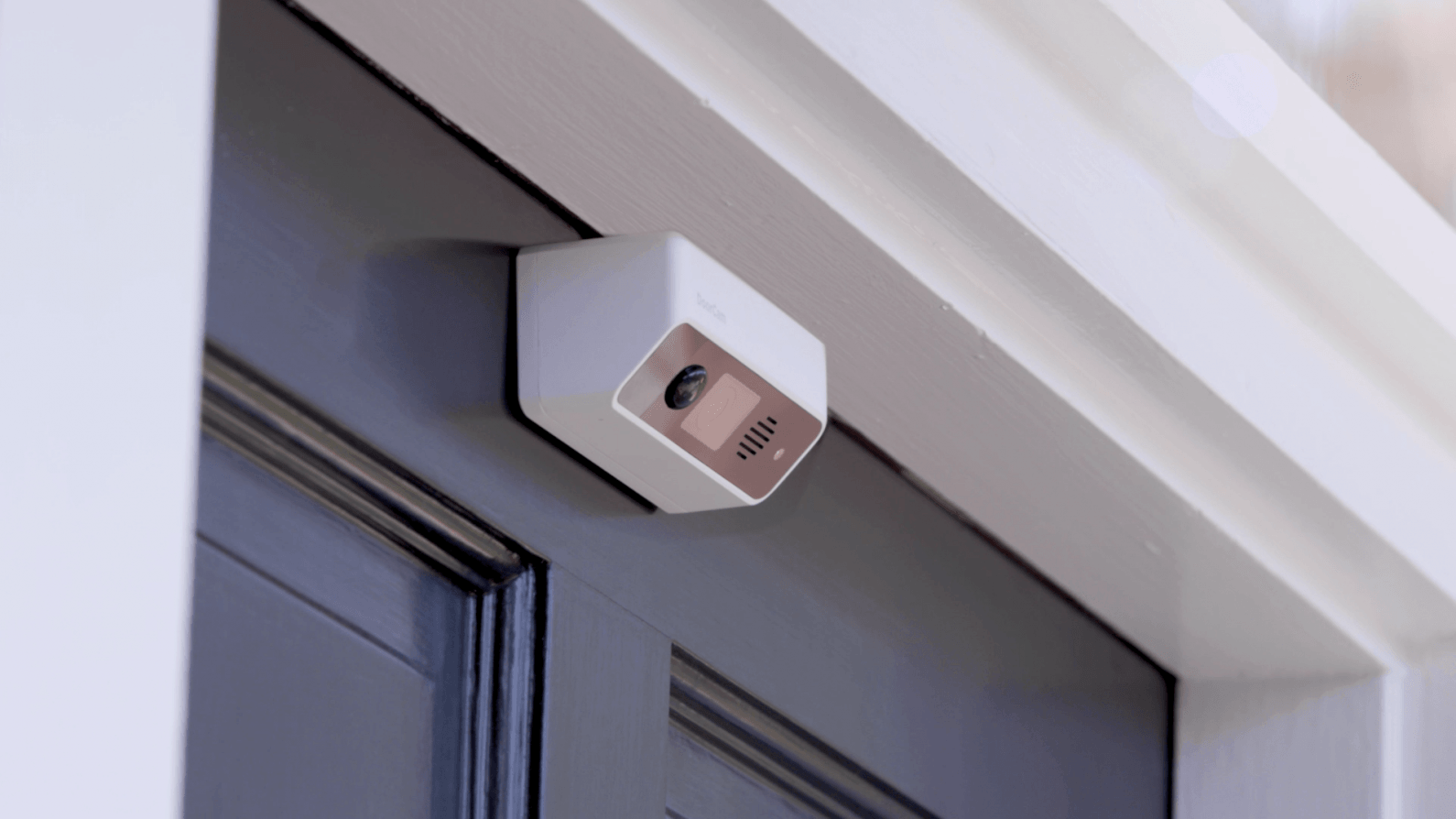 Have you been eyeing a smart security system for a while, but don't want to bother with a time-intensive setup? Or are you a renter and don't have permission to tamper with existing hardware? A lot of us at iPhone Life can relate, and we were therefore happy to discover the Remo+ DoorCam at CES, a smart camera that's as easy to install as hanging the camera over the top of your front door. You won't need to get a drill out or pay a professional to do it for you! And if you're renting, you'll be able to take the DoorCam with you when it's time to move on to a new apartment. The DoorCam comes with a motion detector and HD camera so you're alerted if anyone approaches your home. You can chat with whoever's at your door in real-time, which makes package delivery easy and effortless. We hope this is the first of many renter-friendly smart home products to come!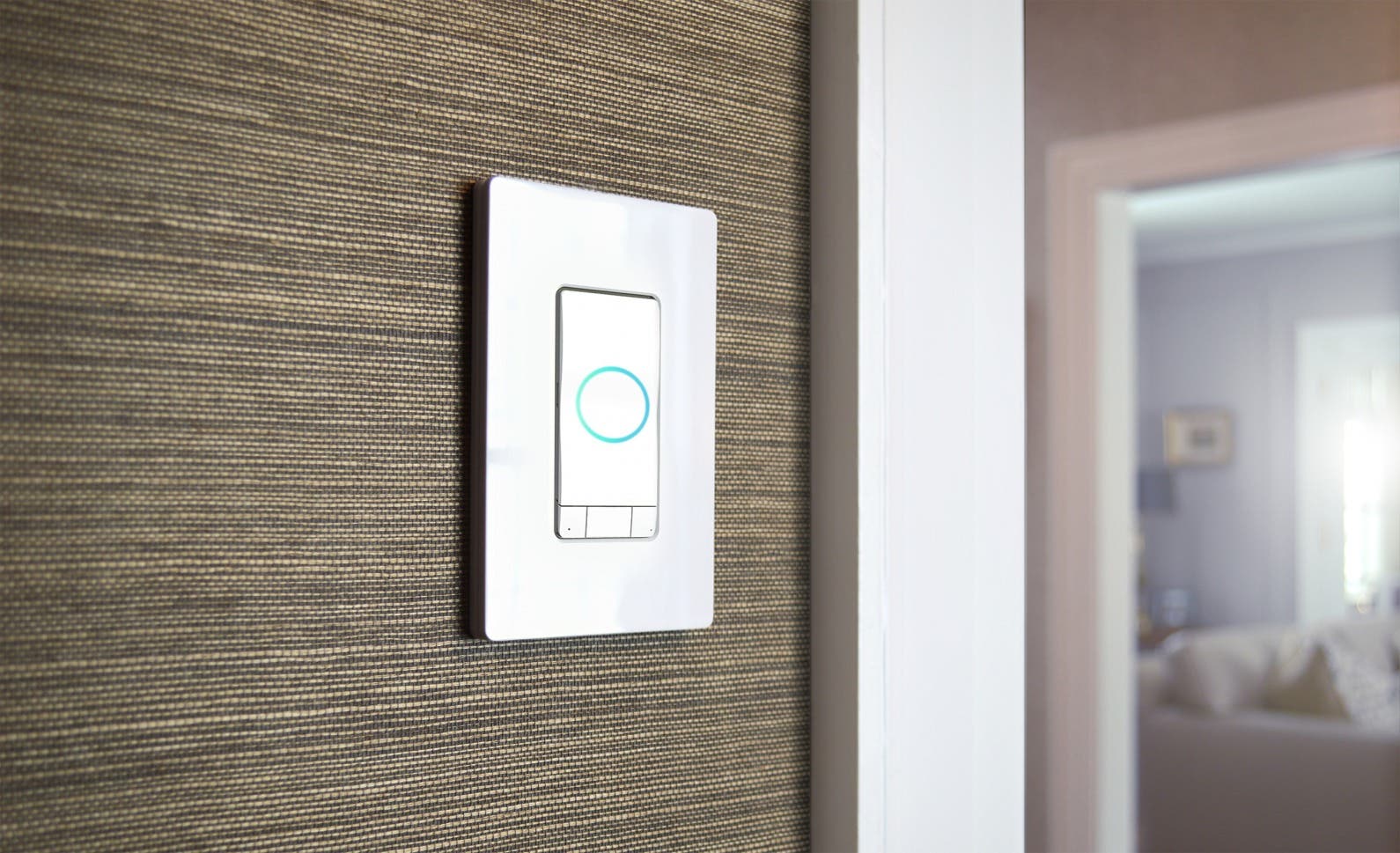 Smart switches are nothing new, including those controllable by Amazon's Alexa, but the Instinct from iDevices goes further. The Instinct has Alexa built in, so you can access the voice assistant in any room where the wall switch is installed. This is a great way to make your whole house smarter without requiring an Echo device taking up table space and power outlets.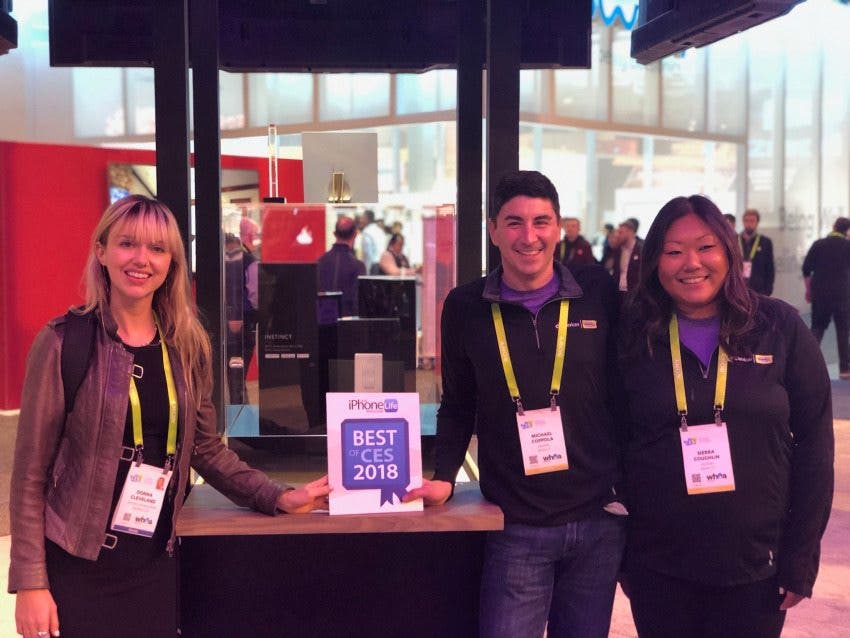 Whether you think augmented reality or virtual reality is the future, Quantum Storey Company has a fun and educational offering. The company offers original childrens books that help teach a lesson using both AR and VR. The pages come to life using AR and you can use the VR goggles sold in special packaging (or bring your own) and interact with the characters from the story. These books are reasonably priced and more stories are on the way. 
If you've read The Hitchhiker's Guide to the Galaxy, you will remember the Babel Fish, a tiny creature that sits in your ear and translates other languages in real time. That is basically what the WT2 from Timekettle does with help from an iPhone. Two people each wear an earbud which pairs with the phone and the phone translates to and from each party's native language. It's done almost in real time and is quite handy for travelers. It could also be used for hearing impaired users as a way to caption a speaker as their words are also shown on the phone. 

Once you've tasted wireless charging with Qi-based technology in the newest iPhones you won't want to go back. But what if you didn't have to put your phone on a specific charging pad? That's the promise of Powercast. The device transmits power to nearby devices, which could be a phone or a keyboards or a mouse or a combination of them. Imagine a really wireless environment for all of your accessories with no need to keep them on a special charging pad.