By

Mike Riley
Tue, 03/24/2020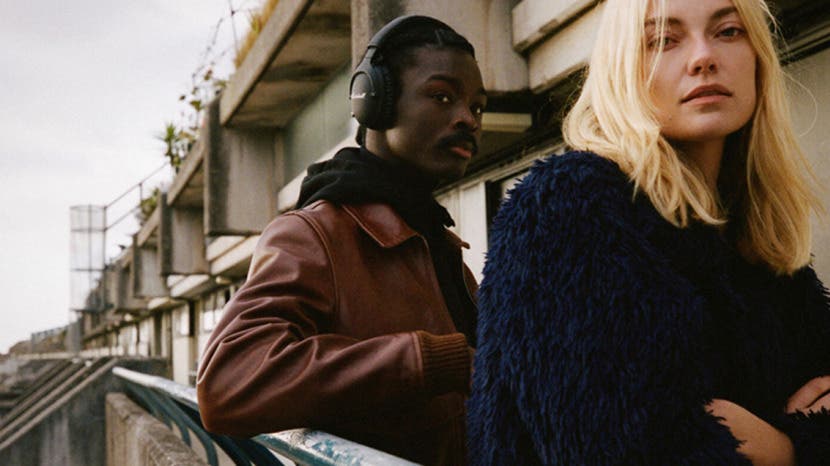 When Apple decided to remove the headphone jack from its iPhone line, audiophiles were deeply concerned that listening to compressed Bluetooth audio would greatly diminish the sonic experience. Since then, iPhone customers have voted with their wallets by not only accepting the wireless audio change but embracing it, as the success of the AirPods indicates. Still, even though the audio quality concerns were overblown, the idea of sticking plastic cylinders into the ear canal was not only distasteful to some, it also could be downright painful for those with small or sensitive outer ears. Over the ear headphones solve this problem, but have discomfort issues, primarily when it comes to extended listening sessions. So when Marshall announced the second iteration of its successful Monitor headphones, I was cautiously enthusiastic. My review of the original Monitor was so positive that I wasn't sure how Marshall could improve on the original design. I was so wrong. The Marshall Monitor II ($319.99) are by far the best over the ear headphones I have ever used to date.
Related: Buyer's Guide: Best Bluetooth Headphones & Earbuds
The first and most significant improvement I noticed was the headset's comfort. Even with the original Monitor, my head would start feeling like it was caught in a vice after several sustained hours of listening. Giving my ears a five-minute breather would help the pressure subside, but it's a problem that plagues any over-the-ear headset, especially those that clamp down harder to seal out exterior noise. Now that the Monitor II has built-in Active Noise Cancellation (ANC), the headphone designers opted for a more comfortable, less vice grip-like fit. As a result, my head felt surrounded by soft pillows when wearing the Monitor II. The ANC does such an impressive job of canceling out exterior noise that the tight ear cup seals are no longer necessary. It's hard to convey just how comfortable the Monitor II feels. I wore them all day and only had to remove them once to give my ear canals a chance to breathe for a few minutes. 

Discover your iPhone's hidden features
Get one daily tip each day (with screenshots and clear instructions) so you can master your iPhone in just one minute a day.
When I did, I noticed that I didn't even put a dent in the 45-hour (or around 30 hours with ANC enabled) battery charge the headset is capable of storing. iPhone owners would have to recharge their devices three or four times before the Monitor II needed a recharge of its own. Unlike the original Monitor that used a micro USB port to recharge, this second iteration uses the modern (and more or less ubiquitous) USB-C port for charging. Topping off a with a full recharge took less than 2 hours. A fast 15-minute charge conveniently gives up to 5 hours of playback.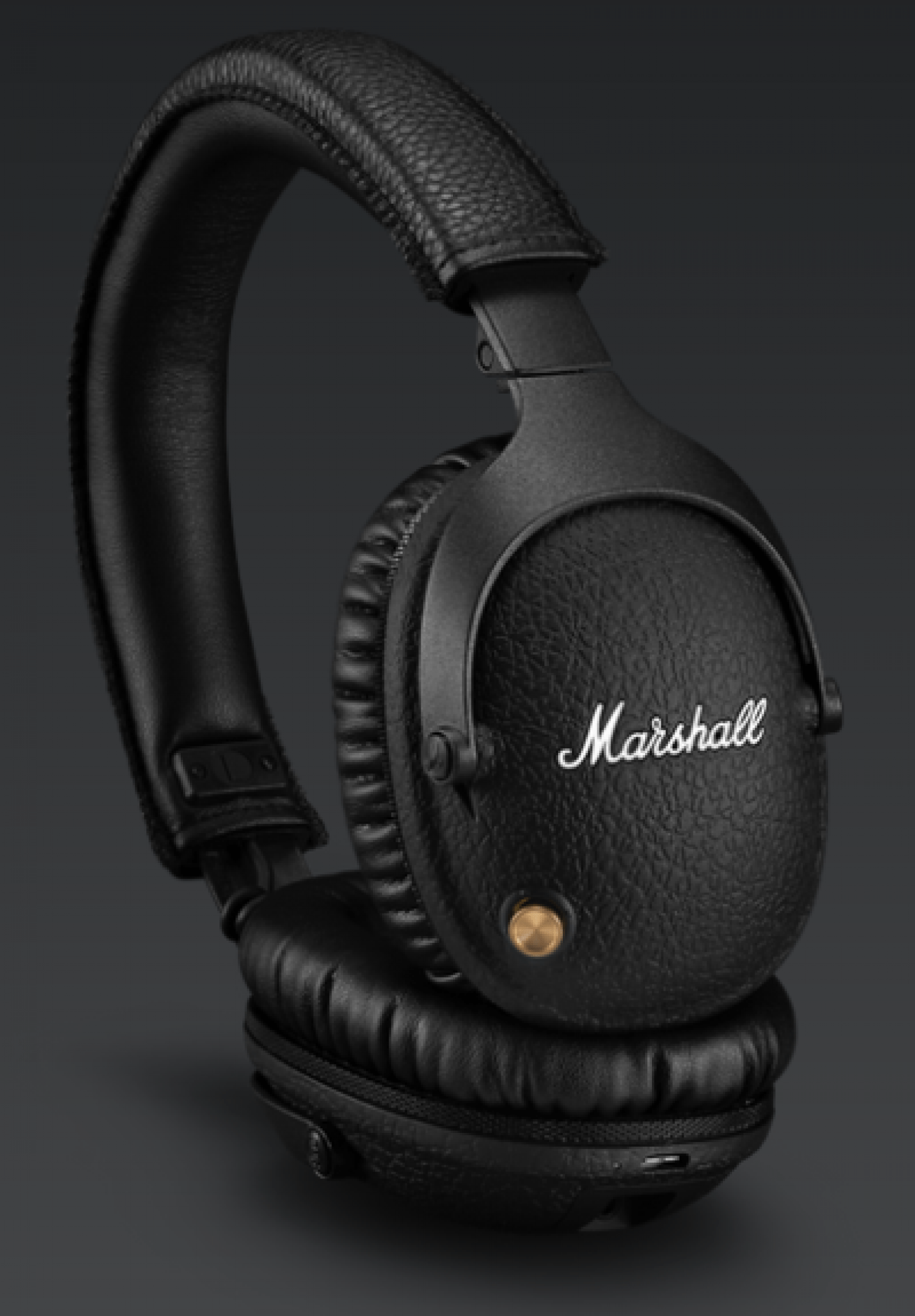 One aspect of the second generation Monitor headset that I still struggle with is the tiny control knob on the lower right headphone. While I appreciate Marshall's minimalist control imprint by not cluttering up the headset with a vast array of buttons, it still makes selecting the desired audio command a hit or miss proposition at times. In addition to learning the semi-intuitive instructions on the control knob, a slightly wrong angle will issue an undesired command. 
Since Monitor engineers could cram only so many directional control gestures into the knob, they came up with an ingenious way to perform dedicated functions on other areas hidden within the headset. What initially appear to be facet caps on the left and right headphone hinges turn out to be buttons that activate and deactivate the Monitor II's newest features. Namely, the "hidden" push button on the left headphone turns on and off ANC, while the one on the right headphone (labeled the M-button) can call upon either Apple Siri or Google Assistant. Fans of Alexa will have to look elsewhere.  
If you prefer not to use the button to ask your preferred digital assistant a question or issue a command, you can reassign the button to operate preset equalizer settings. The M-button preference can be changed via Marshall's Bluetooth app. Like the headphones themselves, the app is bare-bones minimalist in its UI, but intuitive to use. It's also how the headphones will receive and install any firmware updates.
Along with the headset, the accessories in the box include an analog 3.5mm audio cable for old-school devices like iPads that still have a headphone jack, an attractive canvas carrying bag to contain and protect the collapsed Monitor II, and a USB-A to USB-C charging cable. All of these items are packed in a sturdy box worthy of keeping even after you crack it open to extract all these necessary supplies.
Pros
Amazing sound
Superb active noise cancellation
Unbelievably comfortable
Cons
Finicky control knob
Expensive
Final Verdict
Of all the over-the-ear headphones I've used and let friends and relatives try for their own listening evaluations, the first-generation Monitor was the only headset that received consistent praise from them. Given how elegantly the Monitor II extends the original design with its remarkable ANC mode, I can't wait to see what their reactions will be with this new model. If it's anything like mine, their minds will be blown.