Learn when we can expect the new Mac software update, plus which features may be delayed.
By

Erin MacPherson
Updated 10/29/2021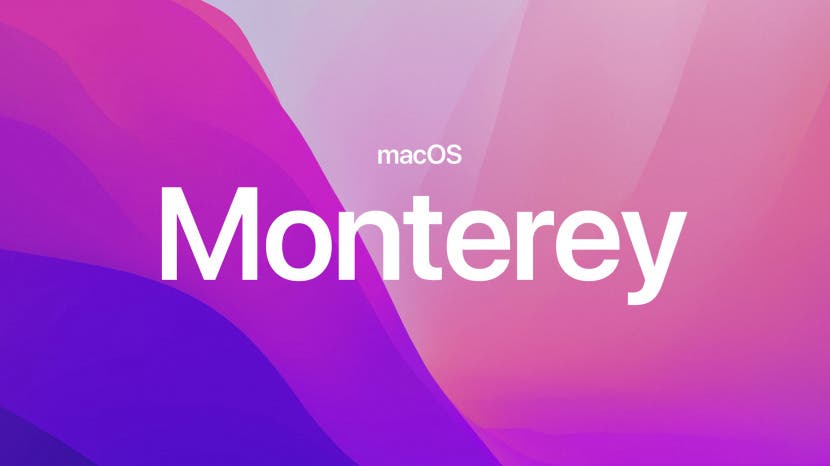 Apple confirmed during its second fall event on October 18 that macOS Monterey (macOS 12) will be available starting Monday, October 25. Take a look at which features you'll get to enjoy as soon as you update, and which features are still delayed.
Related: iOS 15 Update for iPhone: New Features & Missing Updates
Jump To:
macOS Monterey Release Date & Compatibility
Availability: macOS Monterey will be available starting October 25, 2021. 
Compatibility: The new macOS Monterey software will be compatible with:
Late 2015 and later iMac
2017 and later iMac Pro
Early 2015 and later MacBook Air
Early 2015 and later MacBook Pro
2019 and later Mac Pro
Late 2014 and later Mac Mini
2015 and later MacBook
Late 2013 and later Mac Pro
Mac Update Features Expected to Be Released on Time
When macOS Monterey is finally released, we can expect the update to be made available to users in the standard staggered-rollout fashion. Some users will have access to the update right away, while others will have to wait a day or two. The following features, initially announced at the WWDC keynote in June, are expected to be available as soon as users update their Macs to macOS Monterey later this year:
Safari for Mac will follow iOS 15's lead by incorporating tab groups and navigation changes.
AirPlay will now finally be available for your Mac!
Shortcuts, the love-it-or-hate-it feature already available on your iPhone, is now available for Mac.
The following features will be available on Macs in macOS Monterey, and also in iOS 15 and iPadOS 15:
Focus mode
FaceTime with Android or Windows users
Quick Note (iPad and Mac only)
These and other features will be fun to explore once you update your MacBook or Mac! To learn more about the new macOS Monterey features and how to use them, sign up for our free Tip of the Day newsletter. You'll receive a brief Apple device how-to each day, delivered straight to your inbox.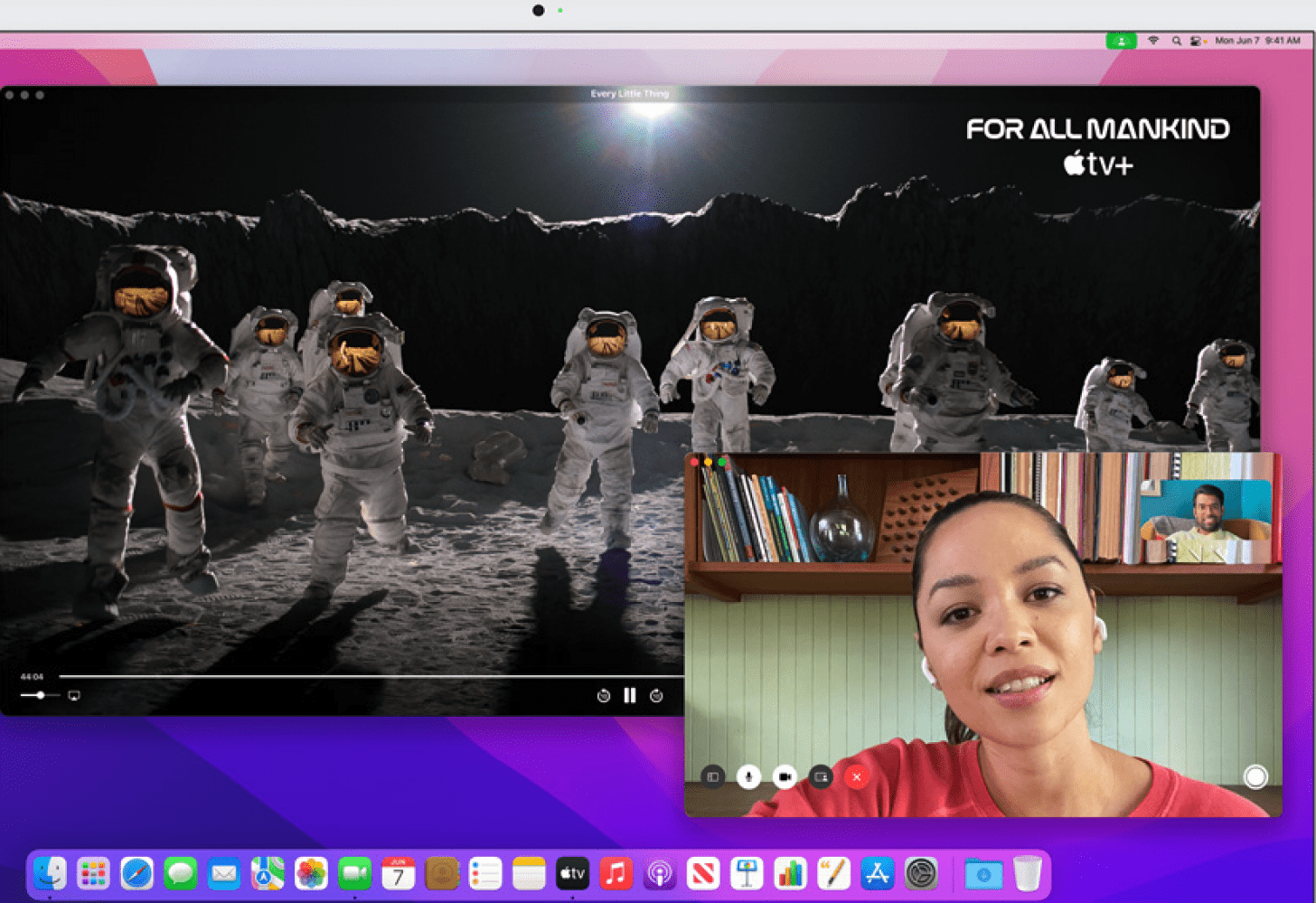 Image courtesy of Apple
MacOS Monterey Features Expected to Be Delayed
I'm sorry to say that the two features which were arguably the most exciting, Universal Control and SharePlay, are both delayed. Since these were the most complicated of the macOS Monterey features, their delayed release isn't a surprise, but that doesn't make it any more fun to have to wait a bit longer. While we don't yet know exactly when these features will be released, it's a safe bet that we'll see them before the end of the year. Keep an eye out for further Mac updates!
Universal Control will allow more seamless use of your iPad with a Mac, allowing the iPad to function independently and collaboratively with your Mac at the same time, instead of merely as a second display. You'll be able to drag and drop from one device to another, and use a single mouse and keyboard to operate both systems at once. Sounds pretty futuristic, to me! 
SharePlay will be Apple's new feature for listening, watching, and enjoying content together through FaceTime, but it's not ready for release quite yet. It's not delayed forever, and when the feature does finally roll out, you'll be able to create collaborative playlists, watch movies together, and much more while on a FaceTime call. 
Beta users did see the return of SharePlay with the iOS 15.1 beta software, so it's possible we'll see the new feature included in the publicly available software versions as soon as next week when updates for watchOS, iOS, iPadOS, and macOS will be rolled out. Even if you aren't excited about macOS Montrey, you should still update your Mac as it can help fix bugs.