By

Tamlin Day
Updated 07/24/2018
You've just bought a used iPhone off Craigslist and are trying to transfer your iPhone SIM card. You boot up your phone and discover that it's Restricted; the device you bought is locked into a specific network provider. Now, here's the good news; it's possible to unlock a locked phone. Here's even more good news; if you bought a new phone directly from Apple then your phone is already unlocked and available for any carrier you choose. How can you tell whether or not a used phone is locked? Of course, if you've already purchased a locked device, you'll be wondering how to unlock a phone. Also, what if you want to check if your current phone is locked? Whether you have a newer model like an iPhone 7, or an older version like the iPhone 6s, 6, or 5, we'll answer all your questions in this article.
Related: Easiest Way to Know Your iPhone Model (All iPhone Model Numbers & Generations)
How to Check if an iPhone is Locked
Let's say you want to set up your new, used iPhone with your favorite carrier. How do you check the status? Just follow these steps:
Go to your iPhone's Settings app.
Tap Cellular.
If your iPhone is locked to a carrier, then under the Cellular Data Options you'll see a section with a label for that carrier. In my case, the carrier is Verizon. This particular iOS device is locked to Verizon's network.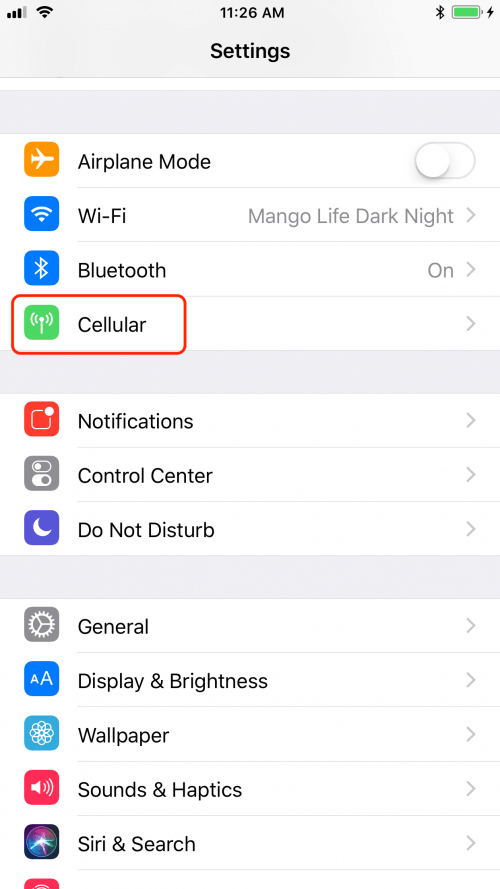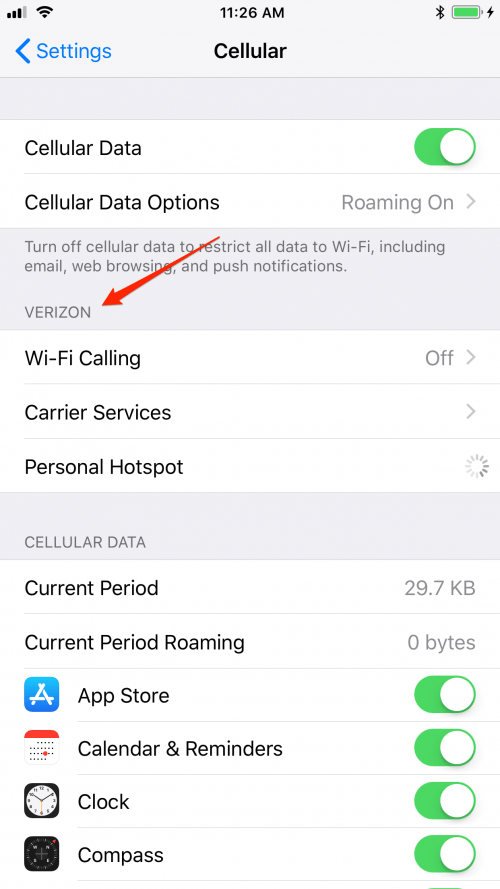 How to Unlock iPhone
If you bought your iPhone used or if you want to unlock an iPhone that you purchased through a special deal from your carrier, then you'll need to contact your carrier and request an unlock. If your iPhone is still under contract, you may have to pay the remainder of the contract in order to have your device unlocked. If you bought your iPhone used, then you might have to pay a nominal fee to unlock the device. Any related charge will depend entirely on which carrier the iPhone is locked into. In some cases, the carrier does not support unlocking the device at all. 
If you're buying a used device, be sure to check with the owner first to make sure you'll be able to unlock your new iPhone. For a list of which carriers allow you to unlock the device, visit Apple's carrier map.
What if My Carrier won't Unlock the Device?
Unfortunately, if you've bought a used device which is locked to a carrier that doesn't support unlocking, then your options are very limited. If you go about unlocking your device illegally, then you risk bricking your iPhone or voiding the warranty (or both!) It's really best to make sure a device is unlocked before making your purchase. Knowing the history of the device is important not just because you want to purchase something you can use, but also because you don't want to accidentally buy something that was stolen. If a deal is too good to be true, then it's probably best to keep looking.
What About Changing the IMEI Code?
Your IMEI (International Mobile Equipment Identity) number is the number used to identify your iPhone and ultimately is what allows a carrier to lock or unlock a device. Your carrier will have a code associated with your IMEI that they can enter to lock or unlock the device. While there are services and even apps available which claim to reveal the IMEI code so that you can unlock your iPhone yourself, the legality of this approach is murky at best. For that reason, I won't go into detail in this article. Just know that if you do find a service which claims to be able to unlock your device by tampering with the IMEI code that it could be a scam, a hoax, or an illegal practice, or result in your device being bricked or a voided warranty.
This is Complicated! How Do I Purchase an Unlocked Phone?
The good news is that these days it's pretty easy to buy an unlocked device as long as you're buying from the manufacturer. Carrier deals are often cheap because you are locking yourself into a contract. Buying an iPhone or other iOS device directly from Apple will give you complete control over your carrier. You'll be able to put a SIM card into your device from any carrier supported in your area and boot up your iPhone without restrictions! 
If you are buying your device used, then ask to check the settings before you hand over the cash. Just follow the instructions above for how to check if an iPhone is locked and then, if you're device is all clear, finish the purchase and put in the desired SIM card.

At the end of the day, checking to see if a device is locked or unlocked is simple, but unlocking a locked iPhone can be a challenge. If you follow the advice in this article, then you should be able to avoid getting caught in a scam or accidentally purchasing an iPhone that is permanently locked into a carrier. Now, insert your SIM card, boot up your iOS device, and enjoy!
Top image credit: Hadrian / Shutterstock.com