By

iPhone Life Team
Updated 01/27/2020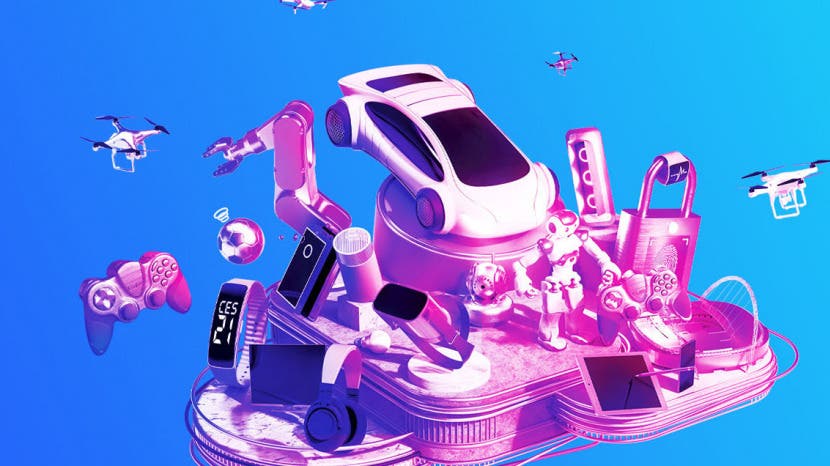 Every year, iPhone Life's team of editors searches the halls of the Consumer Electronics Show in Las Vegas for the best new technology for iPhone, iPad, and Apple Watch users. We saw all kinds of amazing tech (driverless cars! Smart fridges!) and sometimes puzzling products (a robot that brings you toilet paper? A hands-free carry-on that tries but sometimes fails to follow you through the airport?). The following Best of CES 2020 Awards go to the most forward-thinking and useful iOS gear we found that's coming to market this year.
Related: Coolest iPhone Tech at CES 2020
Here, in no particular order, are iPhone Life's 2020 Best of CES winners. Please note that while a couple of the award winners are or have been iPhone Life sponsors, the editorial award selection process was independent of our advertising department. Additionally, all product names and prices in this list are as accurate as possible but may change as manufacturers bring them to market.

Discover your iPhone's hidden features
Get a daily tip (with screenshots and clear instructions) so you can master your iPhone in just one minute a day.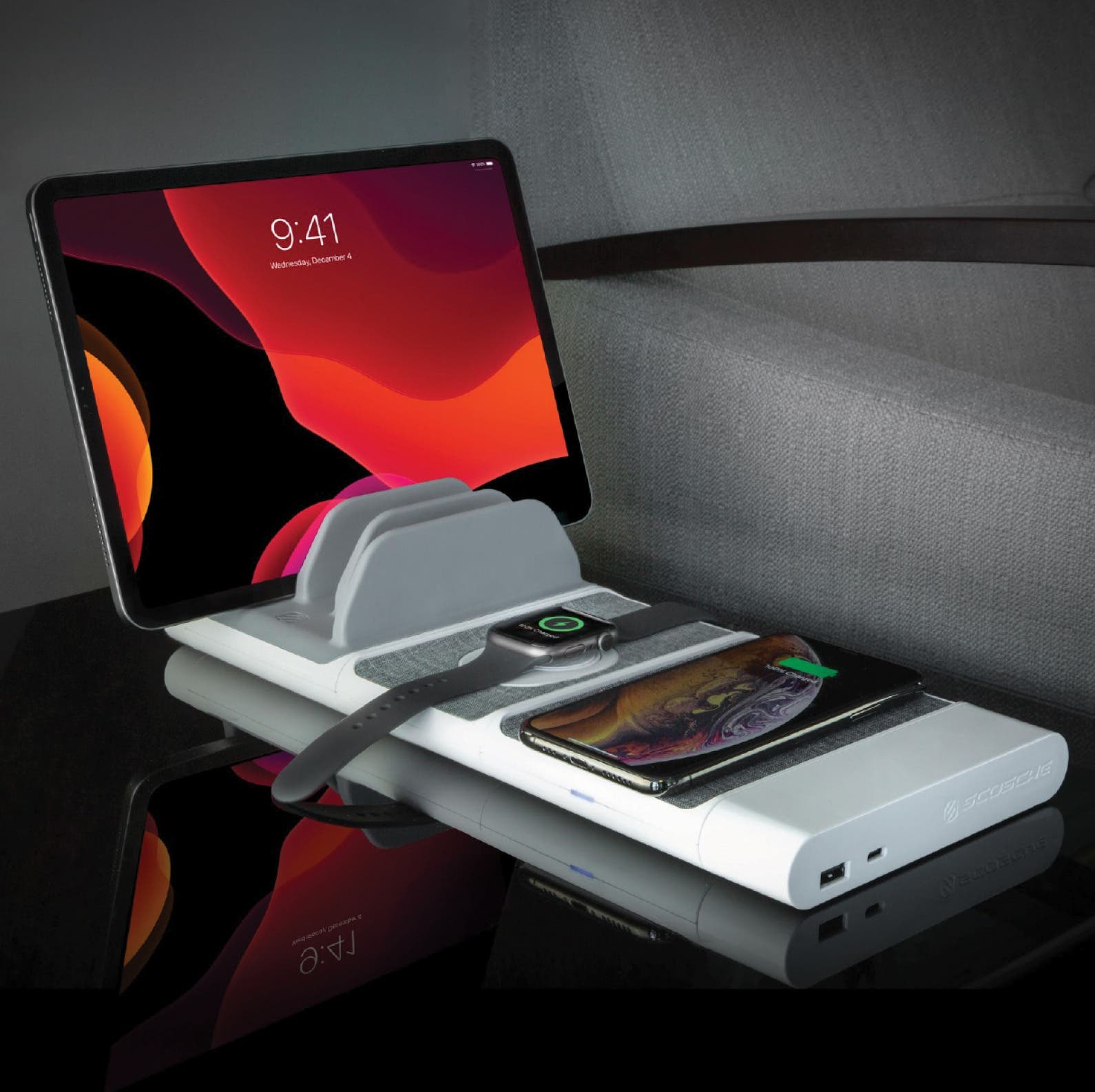 Available now. Everyone has their own unique mix of iPhones, Apple Watches, AirPods, and other mobile devices. The BaseLynx stood out among a sea of charging stations at CES because it lets you mix and match the different charging modules to create the perfect custom charging station for all your gear. Another advantage is that you can eliminate the chaos of multiple cables by charging through a single AC power cable.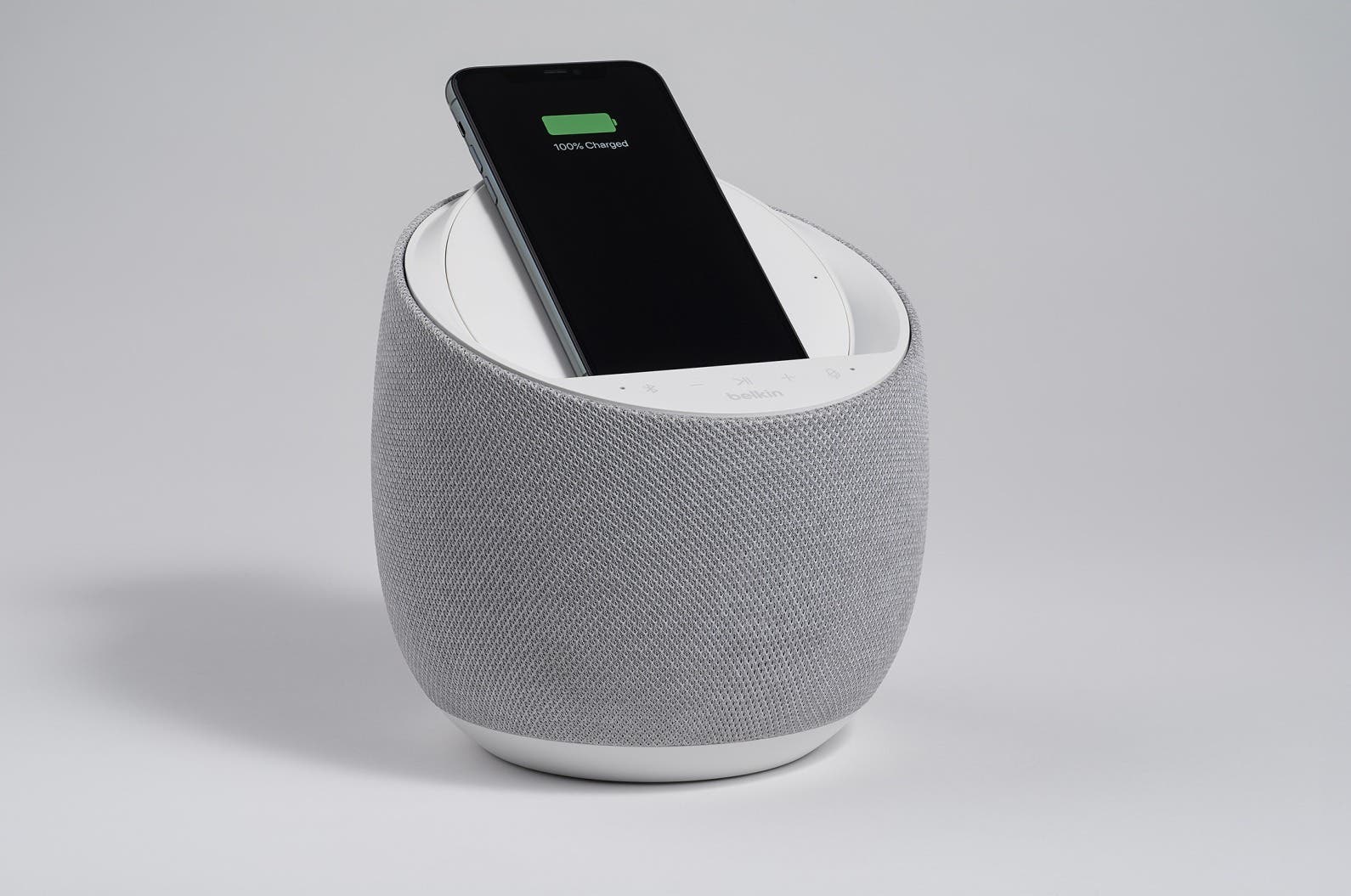 Available for pre-order now. Ships in March. Belkin has partnered with the audio experts at Devialet to create a smart speaker with impressive sound and fast wireless charging capabilities. Devialet's vibration-canceling technology (called "Push Push") makes it possible to wirelessly charge a phone without it moving around because of speaker vibrations. The Soundform Elite currently works with Google Assistant, and Belkin will release models that work with AirPlay 2 and Alexa later this year.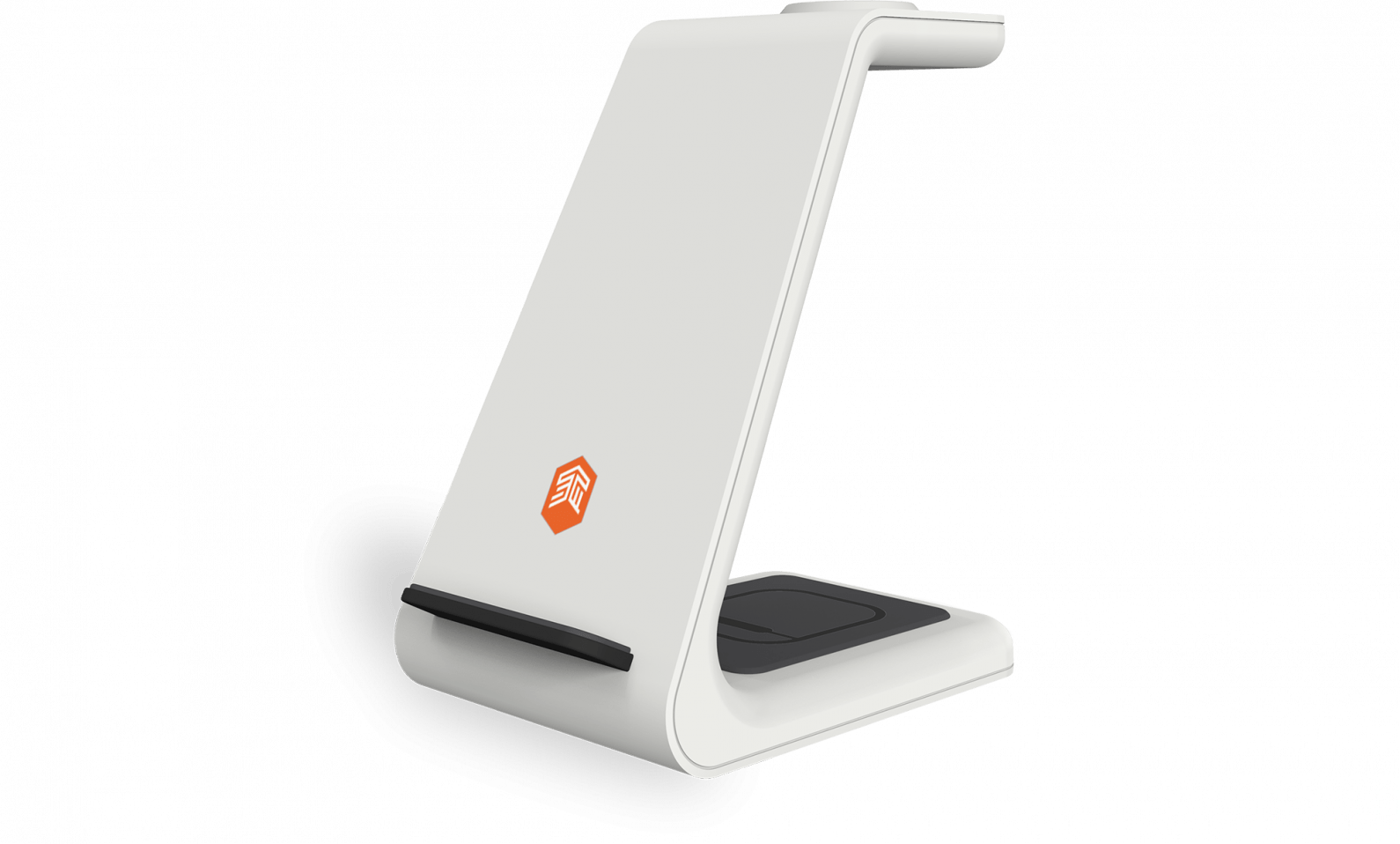 Available early April. As we accumulate more devices and chargers, desktop and nightstand real estate can get scarce. That's why we appreciate the vertical approach that STM took when designing the ChargeTree. In the same amount of space as a charging dock for a single phone, the ChargeTree can power an iPhone, Apple Watch, and AirPods!
Available for pre-order now, ships late March. Brydge is know for making high-quality wireless keyboards for the iPad and iPad Pro. With the Pro+, Brydge has added a trackpad to its wireless keyboards (they accomplished this by cleverly taking advantage of the new iPadOS 13 accessibility feature that lets users pair a Bluetooth mouse with their iPad) The Brydge keyboards are compatible with the 11-inch and 12.9 inch iPad Pro. The Pro+ Wireless Keyboard with Trackpad stands out by bringing the iPad Pro that much closer to being the laptop that Apple wants us to think it is.
Available now. Whether you're buying an airstream and scheming about how to live your best van life or you simply want to be prepared in case of a power outage or natural disaster, you may want to consider investing in a heavy-duty power station. This option stood out from the rest because it's powerful enough to charge your devices for a week and compact and affordable enough to be a practical purchase. It's fast-charge ready with a USB-C connector and can power up from the sun if you buy a Goal Zero solar panel to go with it.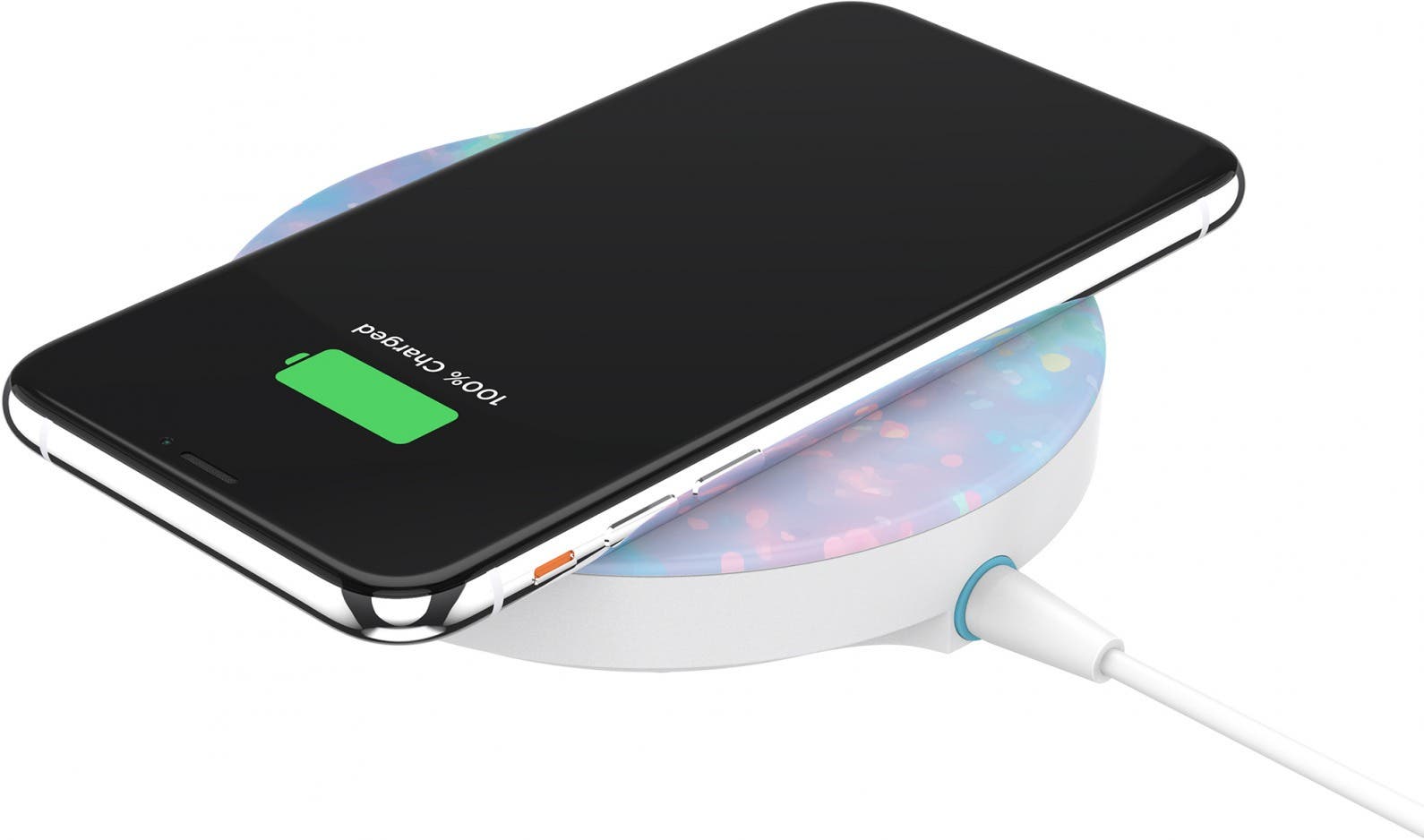 Available now. We have a lot of PopSocket fans on the iPhone Life team, including senior web editor Sarah Kingsbury, who nominated this charger, but we can't deny that the convenient phone grip and stand interferes with wireless charging. The OtterPop case, which we gave Otterbox and PopSocket an award for last year, went a long way to alleviate that issue. But now, PopSockets has gone one better and created a wireless charger that works even with a PopSocket on your iPhone.
Available March. Desktops and nightstands cluttered with cables are a real problem for anyone who has more than just an iPhone to charge. Throw a headphone charging stand into the mix and the chaos multiplies! You can avoid the mess by purchasing this stylish headphone charging stand that doubles as a wireless charger for your iPhone.
This four-in-one charger from Hyper uses a new charging technology that allows it to charge up to four devices while retaining an incredibly small form factor. The charger is about the size of a credit card, yet offers two USB-C ports and two USB-A ports. What makes this device particularly exciting is that the USB-C ports can support up to 100W devices, meaning it can charge MacBook pros in addition to iPads and iPhones.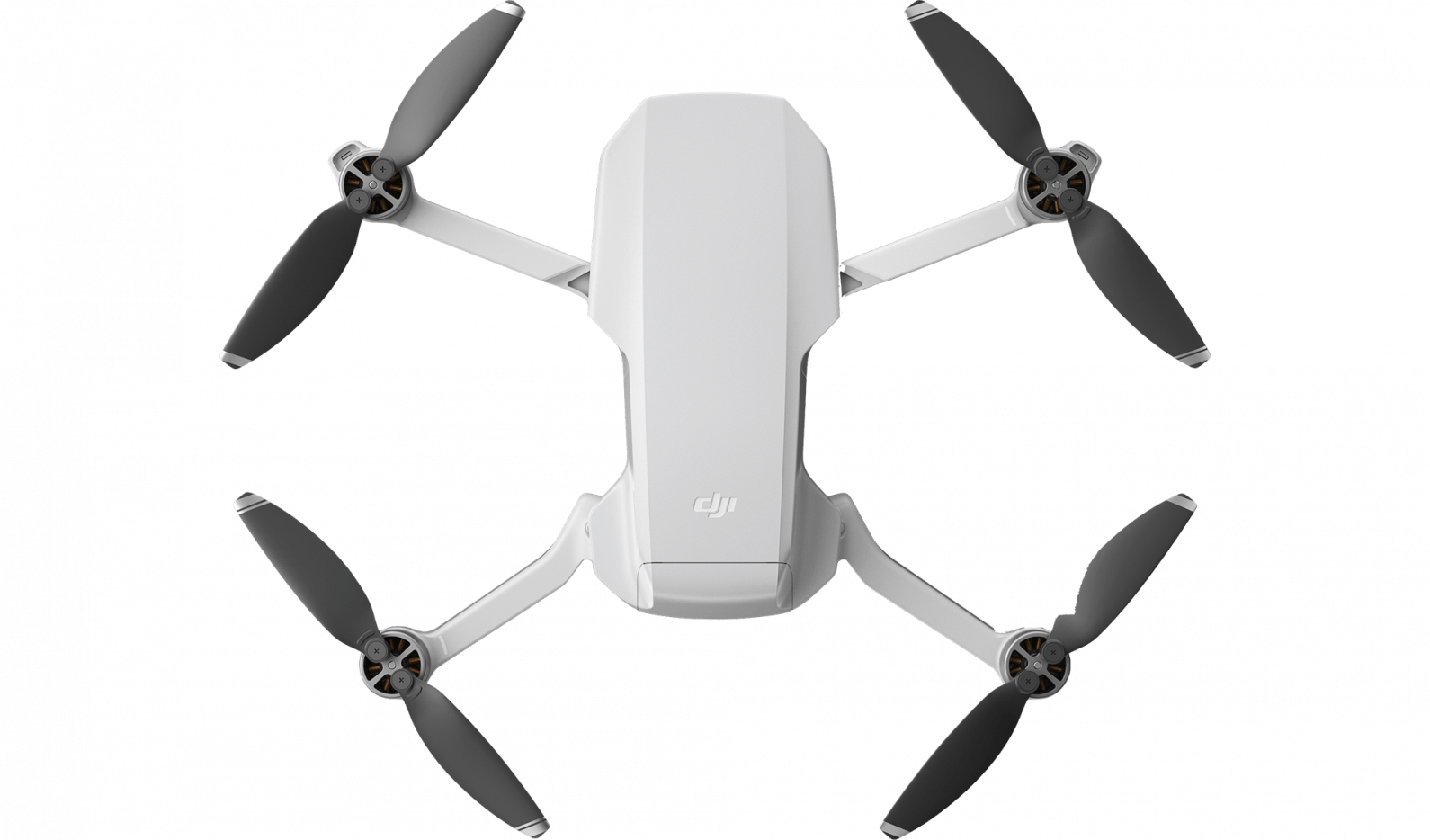 When it comes to drones, you mostly have two choices—buy the $20 one that teeters a few feet off the ground before dive-bombing or invest thousands of dollars in the real deal. That's why the Mavic Mini caught editor in chief Donna Cleveland's eye on the show floor. It's reasonably priced, fits in one hand, and has a high-resolution camera (2.7K video), and top-notch flying features including stabilized hovering. Donna got to test fly the Mini, and found the controls allowed her to glide smoothly in any direction, opening up possibilities for all kinds of for cinematic videography. The controller wraps around your phone and gives you a real-time view from the drone's perspective through the DJI Fly app, so you can see what you're capturing. Best of all, the Mini weighs 249 grams, which means it comes in just light enough that you don't have to register the drone with the Federal Aviation Administration.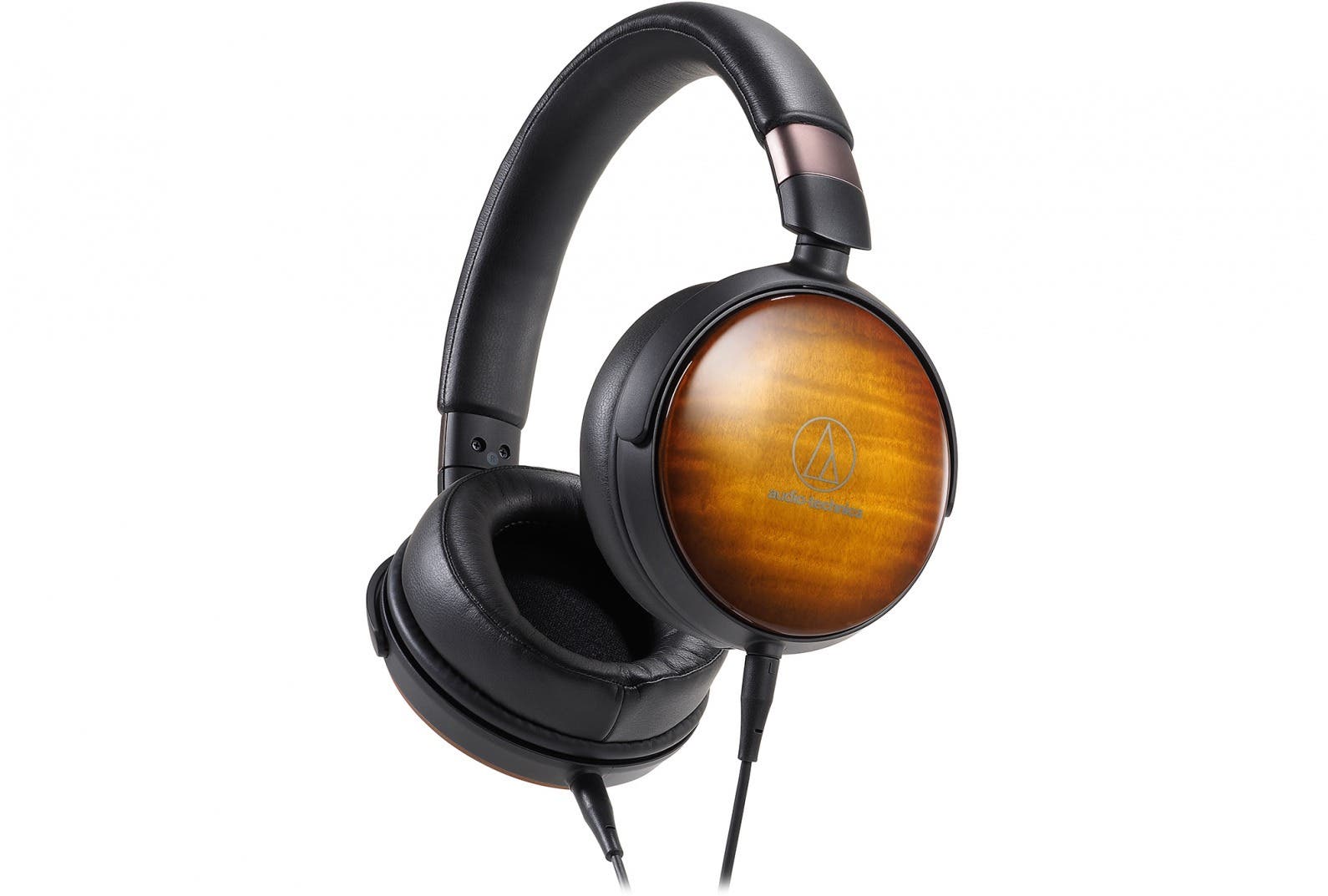 With all the focus on Bluetooth and noise canceling and true wireless earbuds, it can be easy to lose sight of the actual sound quality offered by an excellent pair of headphones. If you are an audiophile looking for a sublime listening experience, the ATH-WP900 over-ear headphones from AudioTechnica could be just what you're looking for. These headphones offer crystal clear, hi-res audio with a beautiful and incredibly comfortable maple wood-accented design.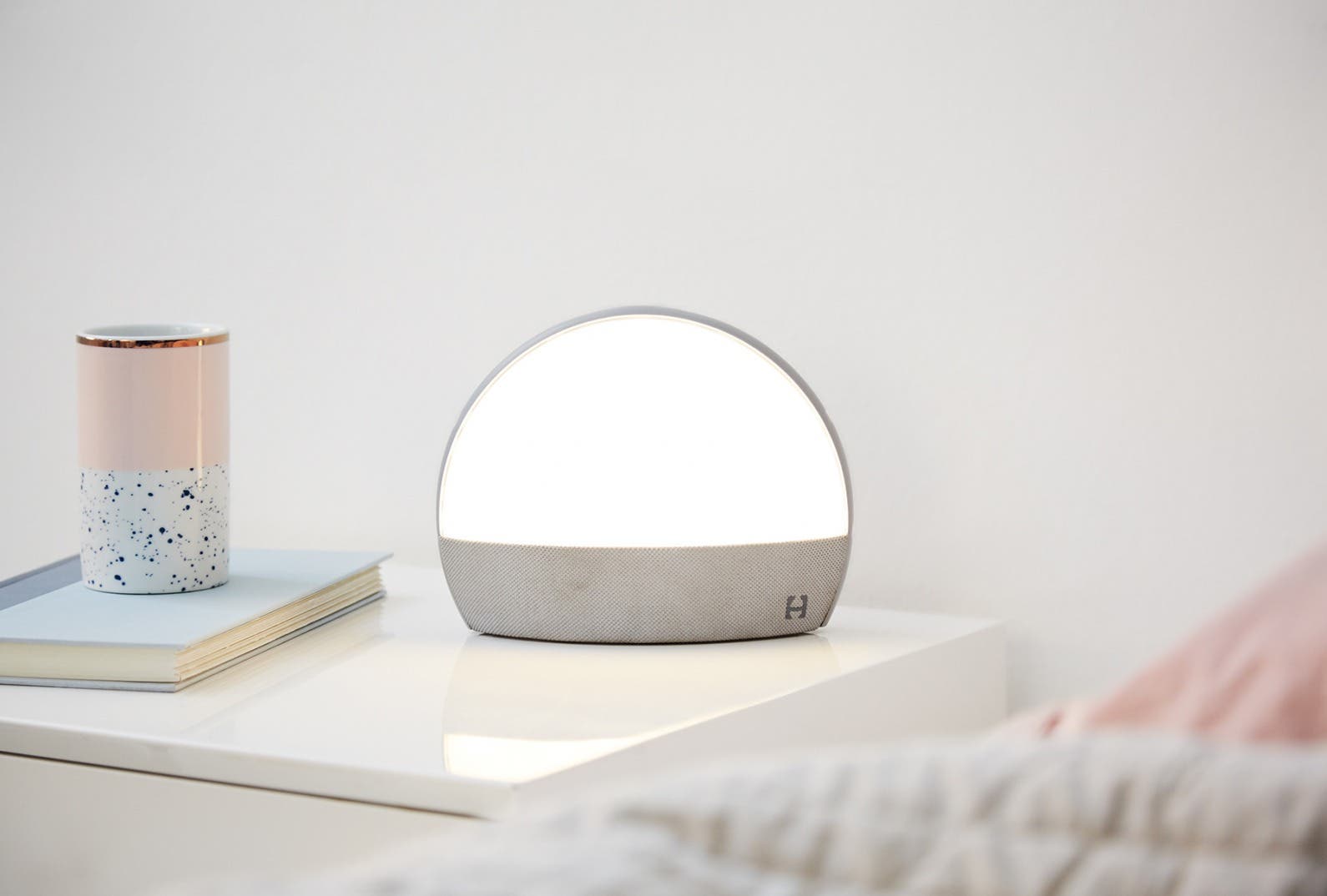 The team at Hatch has made it their mission to help parents create good sleep habits for their children and now they've turned their attention to helping adults get a good night sleep too. Restore is a combination of all the different things you might combine in your quest for a better night sleep: sunlight alarm, white noise machine, and reading light. All of these features combine to help users build the best possible sleep routine.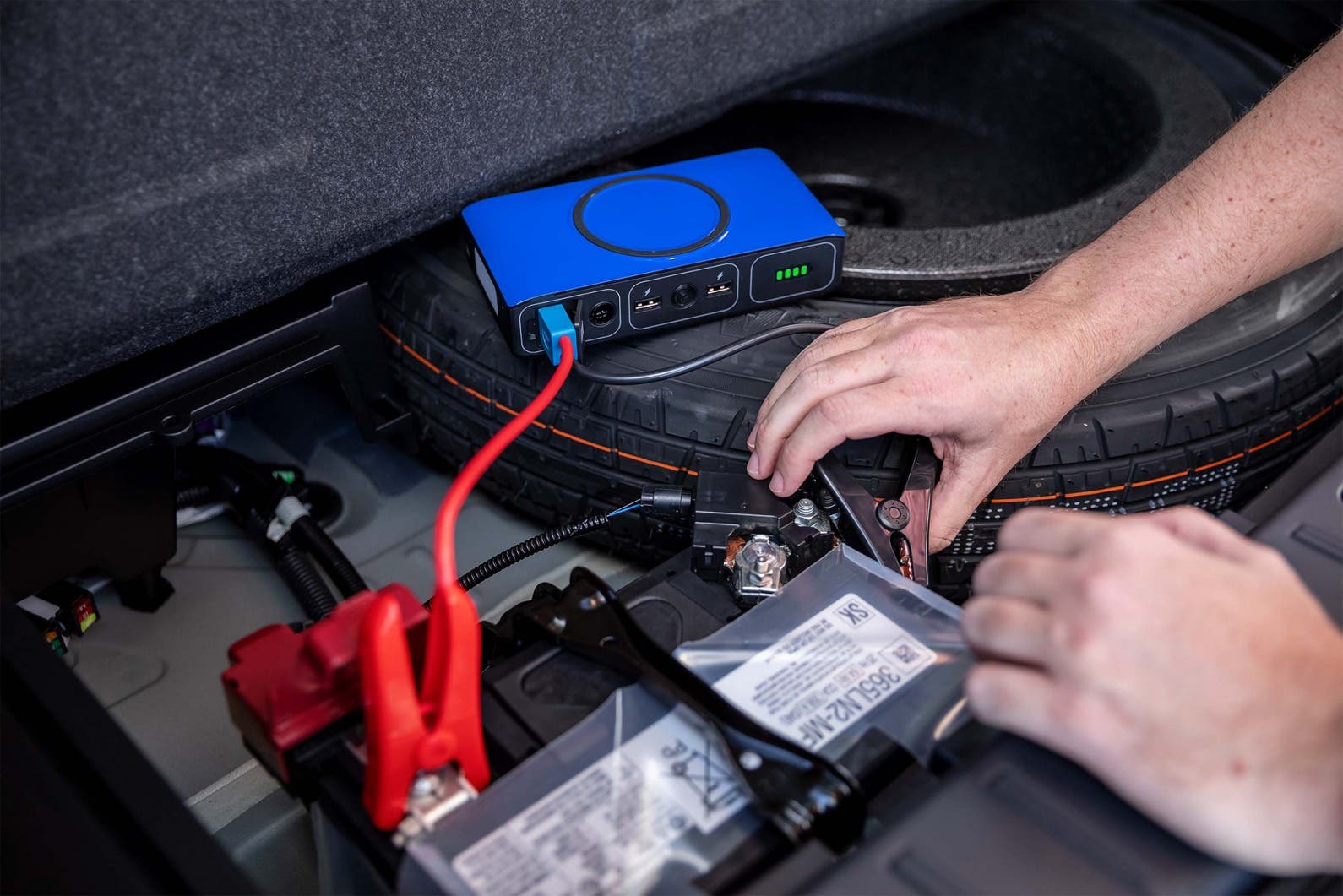 Available now. Portable car battery jumpers can be a lifesaver—every glove compartment should have one. This 44400 mWh, compact (approximately 7x4x1.5 inches), portable car jumper Mophie can easily jump a full-size car or SUV. But it's no regular set of jumping cables! It also charges iPhones or other mobile devices via the two USB-A ports or the Qi wireless charging pad on top. It also comes with a 115V AC power outlet to charge a laptop and an LED flashlight. All of this is enough to make the Powerstation Go a standout product. It is also surprisingly stylish for such a utilitarian item, with a sleek design and attractive color options.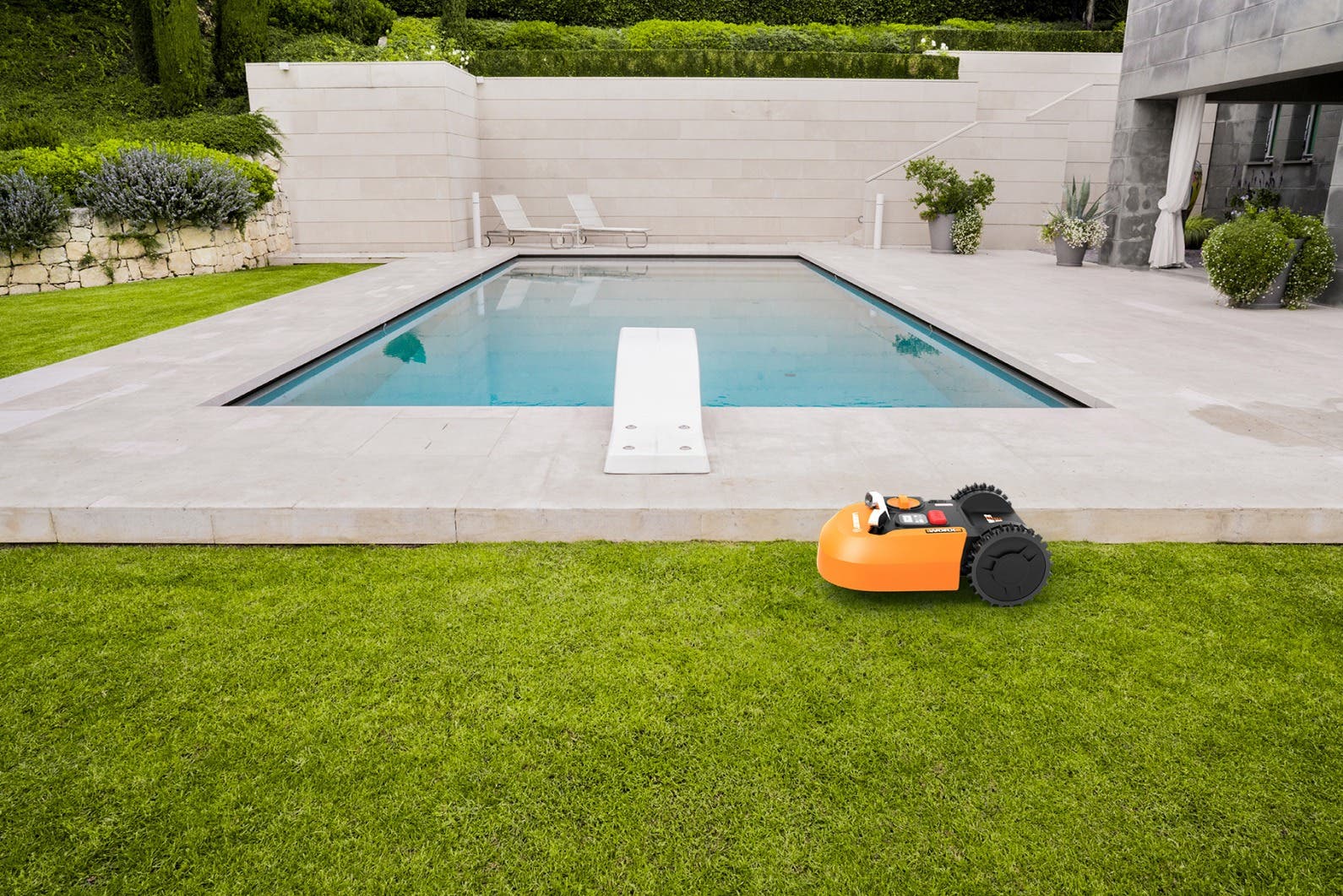 Whether you're a lawn-care and tech enthusiast or you're someone who hates devoting your free time to yardwork, these smart programmable robot mowers from Worx are sure to get you as excited as we were when we saw them at CES. These mowers can be programmed to mow yards of up to a quarter or half an acre respectively (you can figure out the size of your yard with the companion app). The app can also help you program mowing by zones and mowing schedules. Safety sensors send the mower in a different direction when it bumps into an object. The folks at the Worx booth assured us that the mowers could easily handle uneven ground, tree roots, and debris like walnuts and branches. Additional accessories can be purchased separately to increase the convenience and utility, such as obstacle-detecting sensors, rainfall sensors (so you can program how often to mow based on rainfall), a digital fence, and a Wi-Fi extender. 
Baking bread? Preparing a bottle of formula? Need water to boil for pasta? The U by Moen Smart Faucet can give you the exact volume of water you want at the precise temperature you need. You can even use the companion app to program the amounts and temperatures for things you do frequently, like preparing baby bottles, so that you don't need to specify the volume and temperature every time. The app also lets you monitor your water usage and customize the faucet's settings. This smart faucet work with Alexa and Google Assistant (but not Siri, unfortunately), so you can use it even when your hands are otherwise occupied. It also has a motion sensor so you can start and stop the water with a wave of your hand.
Available for pre-order soon. Ships early summer. These days, smart locks options for your home abound. Still, Lockly has taken smart locks to the next level by adding doorbell camera capabilities and fingerprint recognition. Vision comes with both Micro-SD and cloud storage, and you can unlock in five different ways: by key, by keypad, by smartphone, by fingerprint, and by voice. The smart lock can also store up to 99 different fingerprints and will notify you if someone tries to tamper with it.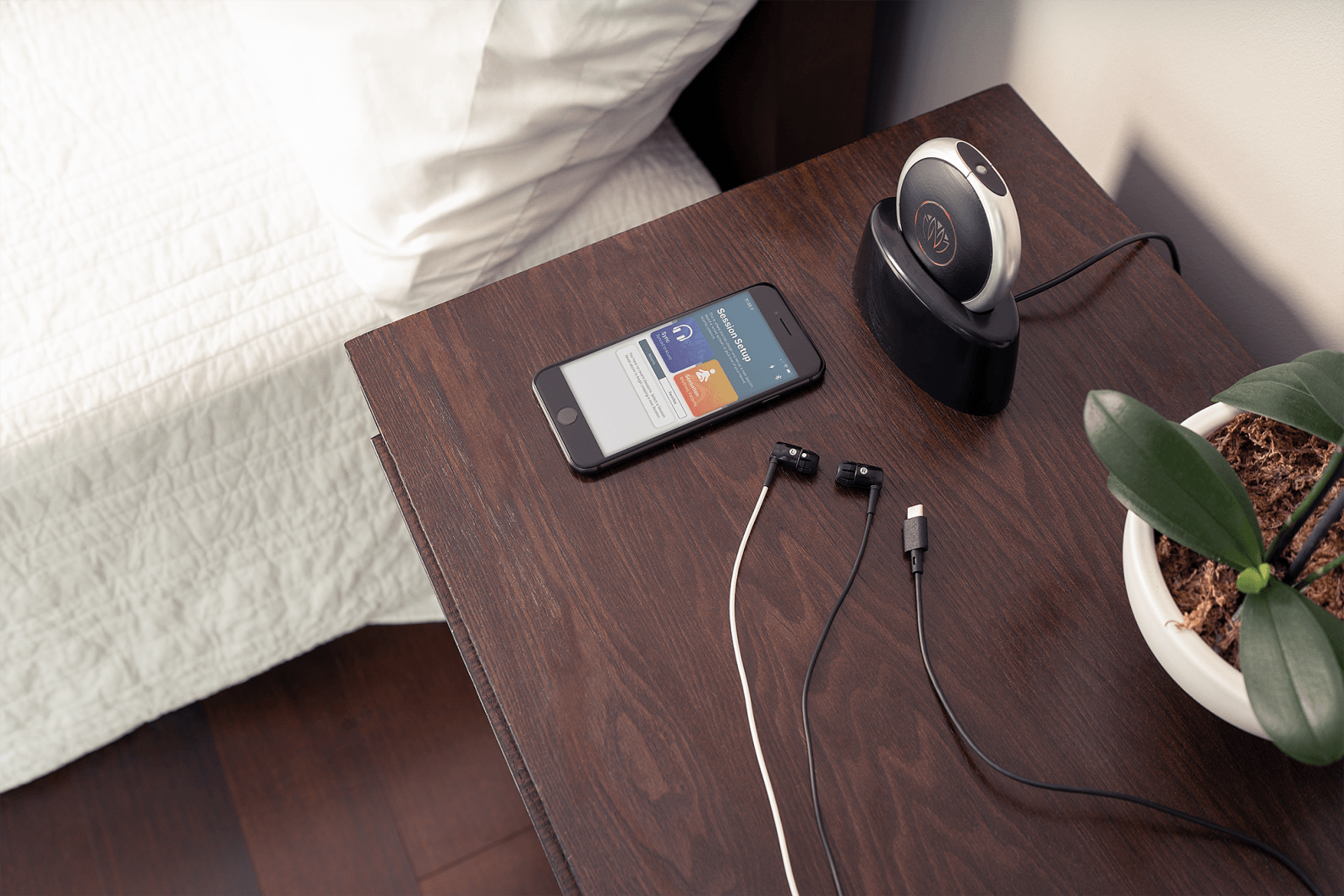 These earbuds incorporate vagus nerve stimulation (VNS) technology, which has been scientifically proven to improve sleep quality, lower stress levels, and elevate mood, so you can relax while listening to music. The earbuds work to stimulate the vagus nerve by sending an electrical signal via a pair of small pads moistened by saline. Putting damp earbuds in your ears may take some getting used to, but because it is less bulky than many other VNS devices out there, we think it will be easier to incorporate Xen into your daily routine, increasing the odds that this wellness device will become an important part of your daily routine.
Climate change is a serious concern for most of us these days. If you're looking for ways to lessen your impact on the environment, here's one possibly unexpected way: with a biodegradable iPhone case from Incipio! This stylish case, made from plants instead of plastic, offers drop protection up to 6 feet and works with wireless charging. And when you no longer need the case, you can compost it instead of throwing it in the trash!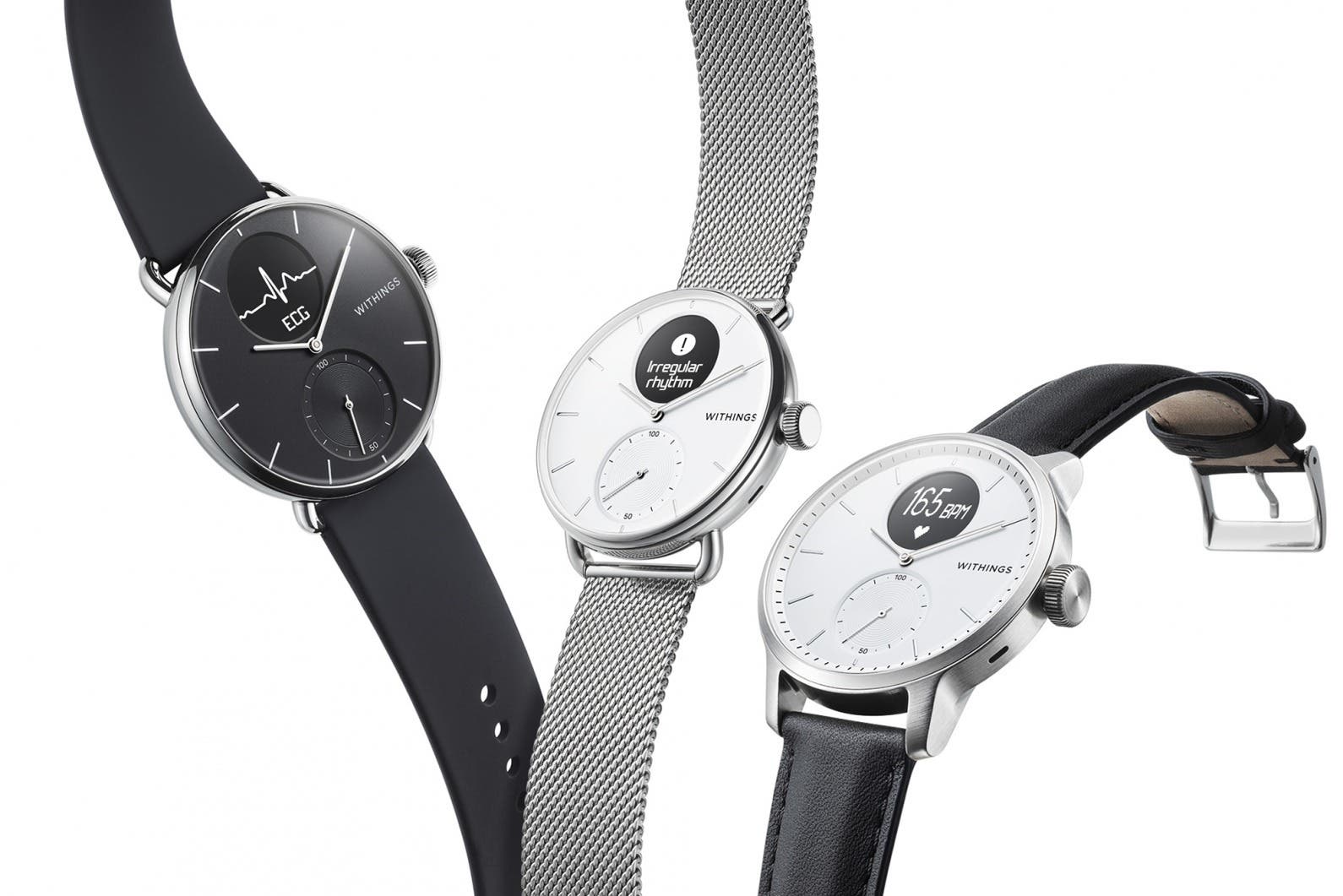 Sign up on the Withings site to get notified when the ScanWatch is available. Withings has impressed us in the past with its other smart health tracking devices such as the Body+ smart scale and wireless smart blood pressure monitor, but this might be its most impressive product yet. Unlike most fitness trackers and smart watches, the ScanWatch looks like nothing more than an attractive wristwatch. But in addition to its stylish and classic design, this watch not only tracks its wearer's heart rate, it is also the only smart watch that scans for sleep apnea. Other features include smart notifications, automatic activity tracking, waterproof capability up to 50 meters, and an impressive 30-hour battery life. It requires your iPhone for GPS functionality and works with most popular fitness tracking apps.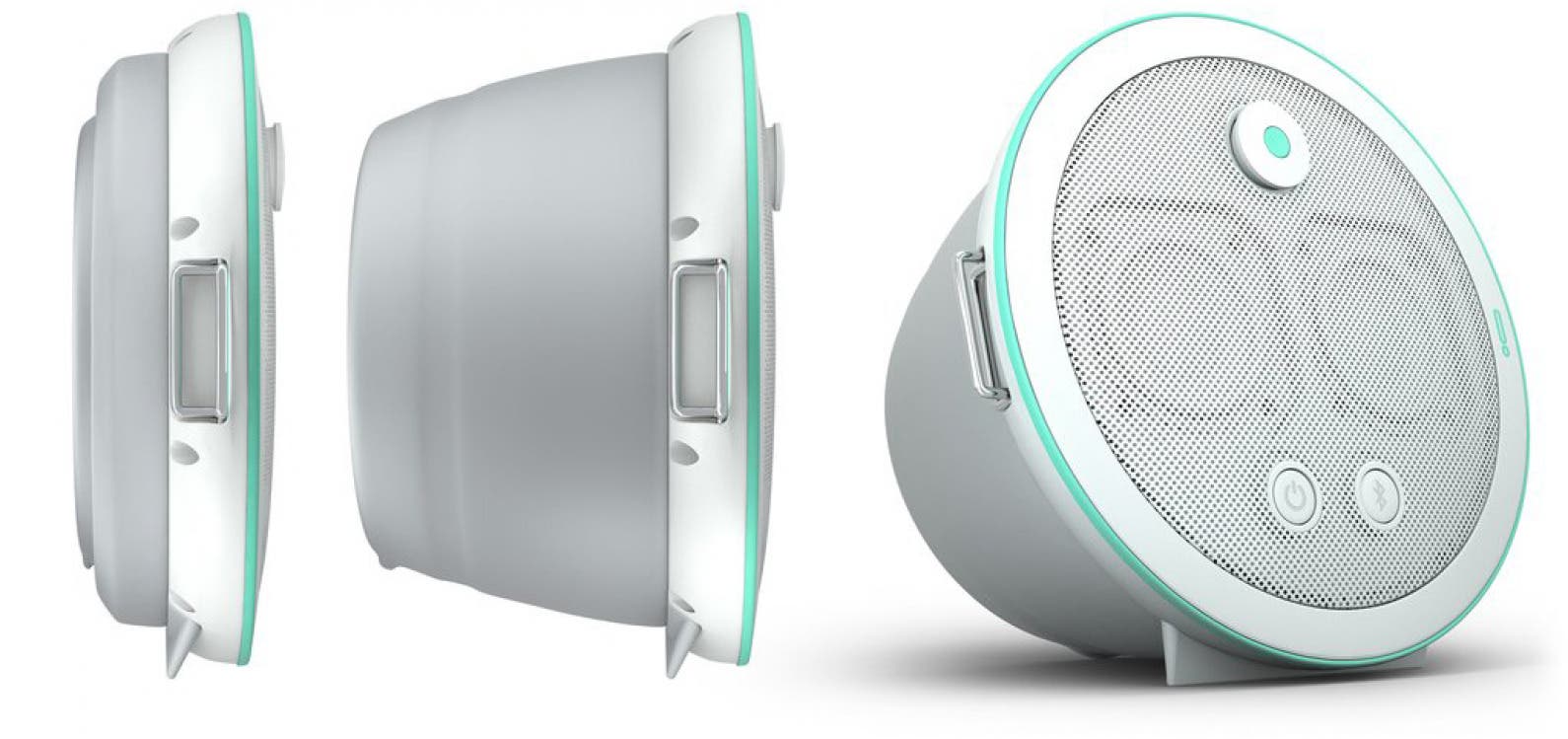 Available soon. POW Audio caught our eye with its innovative Bluetooth speaker design based on collapsible travel bowls for dogs. But don't let its humble origins fool you; these speakers have a stylish and modern design aesthetic. The Una is the floating, splash-proof, and water-resistant version of this clever portable speaker. The speaker collapses for easy packing and space-efficient travel and then decompresses for high-quality audio with rich low-end sound thanks to what the company calls "WaveBloom." If you have more than one, you can sync them for stereo sound.
Some of the most exciting tech at CES promises to greatly improve health outcomes for its users. This medical wearable aims to give users non-invasive, continuous glucose monitoring. If this product gets FDA approval, this could mean saying goodbye to finger pricks and test strips. Although approval is not a given, Glutrac has been shown to measure glucose levels with 90 percent accuracy in clinical trials. Glutrac works by measuring the wearer's vital signals and using the results to calculate glucose levels.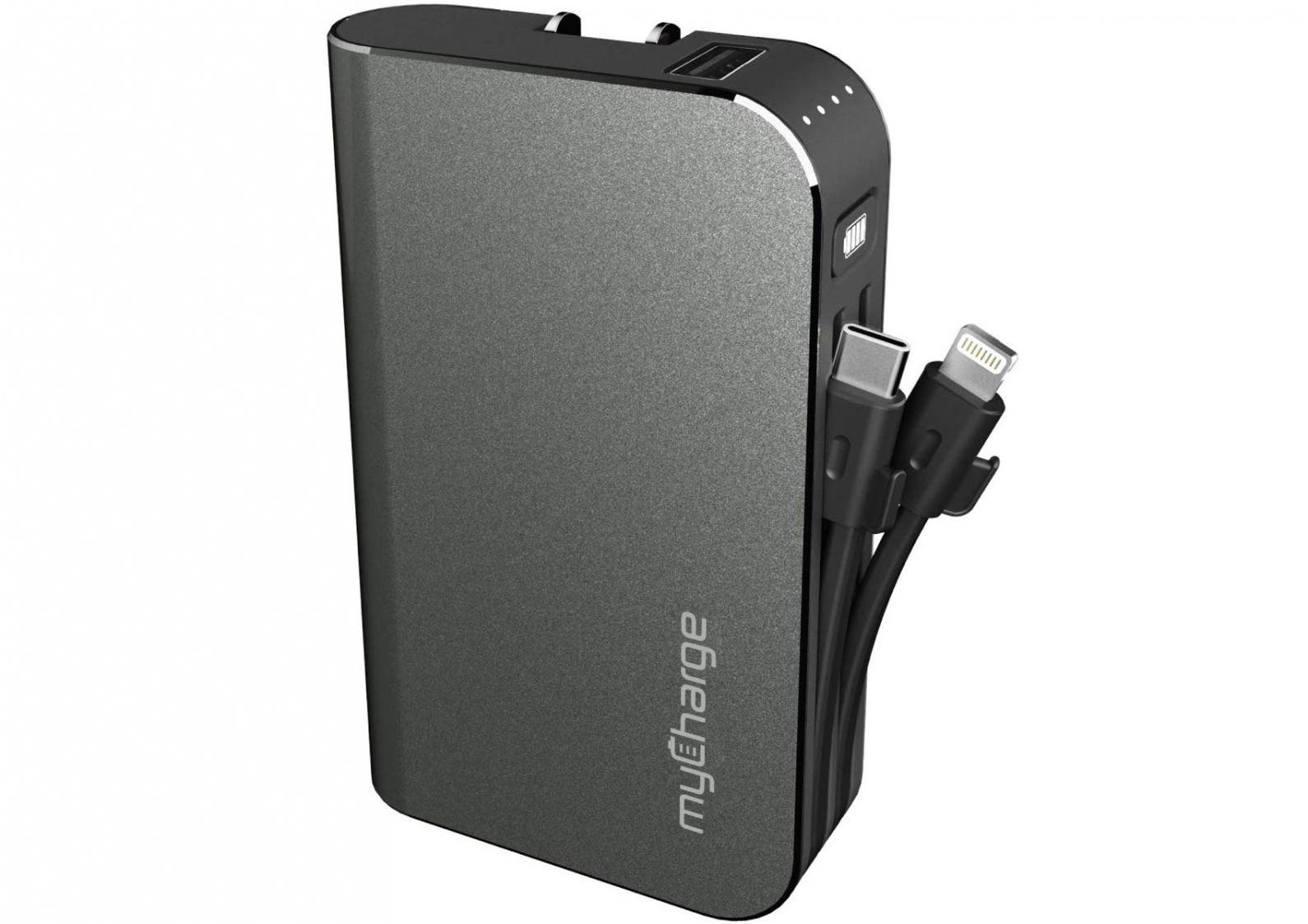 CEO David Averbach nominated the myCharge Hub Turbo for an iPhone Life Best of CES award because of how excellent this product is for anyone who travels or runs out of battery frequently. It can replace several items that most people typically carry when traveling. The charger contains both wall prongs and built-in cables. This means that you do not have to carry cables or wall adapters with you when you travel. The myCharge Turbo also has rapid charge technology so that you can get an 80 percent charge in thirty minutes.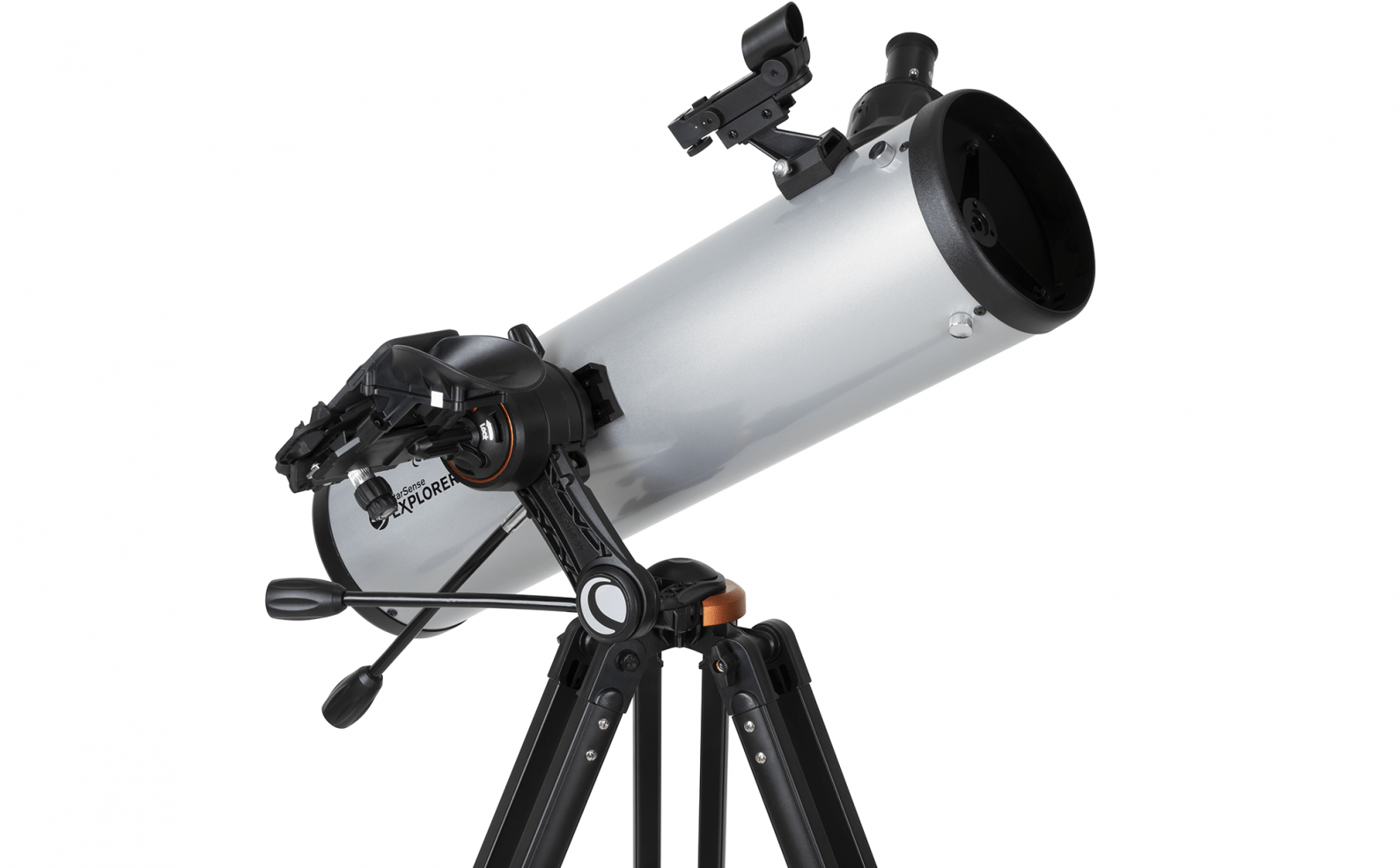 Availabile now. Video editor and ad specialist Nicholas Naioti is an astronomy enthusiast and nominated these telescopes for an iPhone Life Best of CES award saying, "The new Celestron StarSense Explorer telescopes solve my biggest problem with stargazing—finding celestial bodies in the sky. You simply calibrate the app with the mount on the telescope and you'll be looking at planets and nebulae in minutes."
Last year, while Apple was struggling to develop its own charging pad that could accommodate multiple Qi devices as well as the Apple Watch, Ampere introduced the Unravel charger that did just that. This year the company is focusing on wireless charging while on the go, with a Qi-enabled water resistant fanny pack. It includes a 13,400 mAh battery pack with Qi charging built-in plus a USB-A port and a USB-C port with Velcro straps to keep the battery in place and aligned with just about any size phone in or out of a case. A green LED is visible when the case is zippered shut, giving the wearer peace of mind that the phone is indeed charging. You can also wear the pack as a mini messenger bag and buy it in bright colors (yellow, coral, red, navy) or in basic black.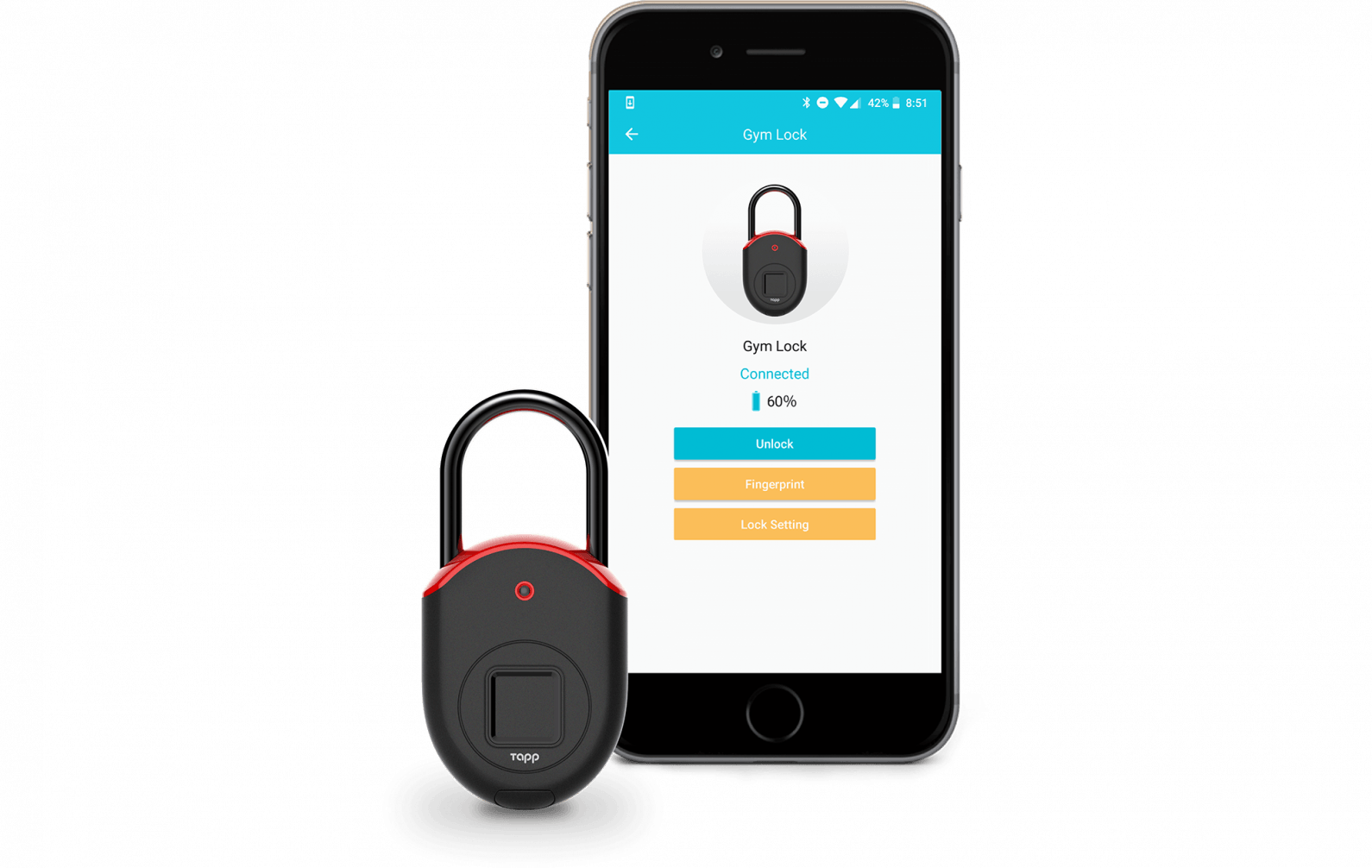 This portable version of our previously reviewed Tapplock One+ fingerprint-based padlock delivers a lower price ($59 vs. $99). To reach that price point, it is not waterproof but finally adds micro-USB as the charging mechanism instead of a proprietary cable. It stores up to 100 fingerprints, which should accommodate even the largest of families! It's meant for indoor use and would be great for the gym or a school locker. There are three color choices, namely all black, or black with yellow or red accents, and it uses the same powerful app as the higher-end Tapplock models. You can also unlock it via the app and Bluetooth or via a Morse code pattern. The battery lasts for 8 months and can be fully charged via micro-USB in two hours, and the app warns users when the battery is running low.