By

Ashleigh Page
Updated 03/02/2022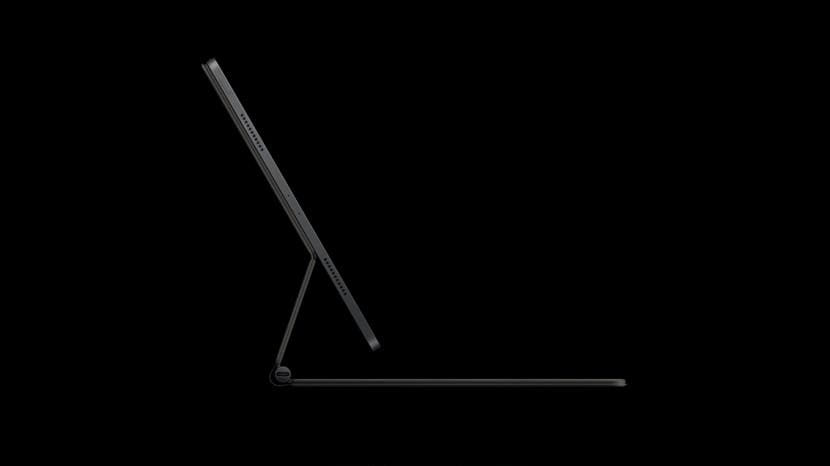 Last year, Apple's spring 2021 event brought us a new iPad Pro, with some pretty awesome updates to battery life and processing power. Then later in the fall, Apple debuted the new iPad 9 and the tiny-but-mighty sixth-generation iPad mini. Rumors are swirling about spring updates to the iPad Pro (now due for an annual update) and the iPad Air, the only iPad that didn't receive a 2021 update. Here are all the latest rumors we've come across so far. 
Related: Apple Spring Event 2022: Everything We Know
Update: Apple's Spring Event has been announced and their first 2022 event will take place on Tuesday, March 8 at 10:00 a.m. Pacific Time. This is a digital event, so you can tune in on Apple's events page. 

Discover your iPhone's hidden features
Get a daily tip (with screenshots and clear instructions) so you can master your iPhone in just one minute a day.
Jump To: 
iPad Air Rumors: Enhancing the Performance of This Wallet-Friendly Option
While less powerful than the iPad Pro, the sleek and budget-friendly iPad Air has been an incredibly popular option in Apple's tablet lineup. Let's take a look at the potential updates and enhancements rumored for this handy device. 
iPad Air Release Date 
We're still unsure as to the exact date of Apple's spring event, where we expect to see the release of the iPad Air 5. According to Bloomberg's Mark Gurman, the spring event will likely take place on March 8. 
New Chip: M1 or A15? 
If the iPad Air receives a spring update, it's almost assured that this iPad will receive a new chip. The question is, which one? Last year, the iPad Pro was upgraded to operate off of Apple's new M1 chip, the same processor powering their 2021 MacBooks. This gave the iPad Pro a huge boost in performance and closed the gap between the iPad lineup and MacBooks in laptop-like capabilities.
The current iPad Air operates off of the A14 chip, similar to the iPhone. Apple's iPhone 13 lineup now operates off the upgraded A15 chip, and it is also possible that Apple will continue in the same direction, as Mac Okatara suggests, by upgrading the iPad Air to the A15 Bionic chip. Ultimately, this will depend on how Apple defines the iPad Air in relation to the rest of their iPad lineup. Adding the more powerful M1 chip will bring two of their iPads closer to laptop capabilities. However, if the iPad Air remains the less expensive budget option, sticking with the A15 chip seems more likely. 
Optional 5G
For those who often need to use (or would like to use) cellular data for their iPads, you'll be pleased to hear that according to Japanese blog Mac Okatara, the iPad Air 5 might finally be getting optional 5G. Already available on the iPad Pro and iPad mini, 5G allows for higher data-usage features for apps and tasks. This means that you can have higher-quality FaceTime calls, high-definition video streaming and faster cellular internet speed. 
Center Stage Camera
Mac Okatara also suggests that the iPad Air will get the Center Stage Camera, which was added to the 2021 iPad Pro and iPad mini. The Center Stage camera is an ultra-wide angle, front-facing camera that helps to focus in on you (or the group of people you're sharing the camera with).  Because it has auto-zoom capabilities, Center Stage helps to keep you and anyone else with you in the frame as you move around. 
While this helps to have higher quality video calls, it still doesn't fully solve one of the key issues with iPad camera placement. When an iPad is used in landscape mode (as it often is if you have an attachable keyboard) the front-facing camera is off to the side. While the Center Stage camera helps to zoom in so your placement in video calls doesn't look strange, it still doesn't fully solve eye contact issues. Many people complain that in video calls, they often look as though they are staring off in the distance, when in reality they are looking right at the other participants in the video call. Many are hoping to see the camera move to the longer edge, but who knows what Apple has in the works. 
OLED Screen
Unfortunately, it doesn't appear that the iPad Air will be getting an OLED screen, which offers the faster refresh rates that gamers adore. There had originally been some rumors, however, Ming-Chi Kuo told MacRumors that this was pushed off due to concerns about cost and quality.
iPad Pro Rumors: Closing the Gap between Tablet & Laptop
If Apple follows the same pattern from the previous two years, the new iPad Pro should arrive in the spring. Will Apple continue their previous track by enhancing the speed and power of the iPad Pro to blue the lines between tablet and laptop? Let's take a look at the rumors below. 
iPad Pro Release Date
So, when is the new iPad Pro coming out? Similar to the iPad Air, we're expecting to see a new iPad Pro in Apple's March or April spring event. While an exact date is yet to be announced, we're hoping for sooner rather than later! 
Chip Upgrade: M2
Last spring, Apple added the powerful M1 chip to the iPad Pro, and rumors are already whispering of an even more powerful M2 chip. That said, there's some debate about what Apple's focus will be on upgrades. Adding the M1 chip gave the Pro a huge boost in performance, but some would rather see updates focused on more multitasking capabilities and a better support for external monitors. That said, I'm always hugely in favor of updates that further increase battery life and device speed. If a new iPad Pro is released along with a new MacBook Air, I'd be pleased to see them both sharing a new M2 chip. 
Wireless MagSafe Charging
Some rumors claim the Pro tablets will be adding MagSafe capabilities, a wireless charging option available on Apple's recent MacBook Pro laptops, iMacs, and iPhones. But there are conflicting reports on this, while Mark Gurman from Bloomberg pointed to a iPad Pro with MagSafe charging, leaker @Dylandkt suggests the new iPad Pro will not yet offer MagSafe charging. 
Perhaps MagSafe charging is less important for iPads than other Apple devices, since iPads already have the ability to charge through cases and accessories (such as keyboards) with Smart Connector capabilities. That said, Smart Connector-compatible accessories are still not as common, so MagSafe could potentially close some of the gaps and bring more wireless charging accessories.  
Screen Size & Display
Since iPad Pro is the iPad closing the gap between tablet and laptop-level capabilities, its not surprising that a larger screen might be in the words for the iPad Pro. Bloomberg's Mark Gurman suggests that several of Apple's suppliers are creating larger OLED iPad Pro displays, potentially up to 15-inches. However, its unclear whether these larger screen sizes will be available this year or next. 
If we're talking about displays, we should also discuss the Mini LED display, which allows for deeper blacks and stronger, more dynamic color contrast. Last year, the Mini LED was offered with the 12.9-inch iPad Pro. Mac Okatara and dylandkt on Twitter have already suggested that this year  the 11-inch iPad Pro will also get the upgraded Mini LED display. 
Final Thoughts
In the end, it seems Apple's focus is to continue to enhance the speed, power, and capabilities of the iPad Pro. At the same time, the goal is to enhance the capability of the iPad Air, while keeping it as a more budget-friendly option. If the price of the iPad Air wind up being a lot more reasonable than the iPad Pro, this tablet could end up being the popular pick for a lot of people. Don't forget to read about the Mac rumors next!