By

Jim Karpen
Tue, 09/12/2017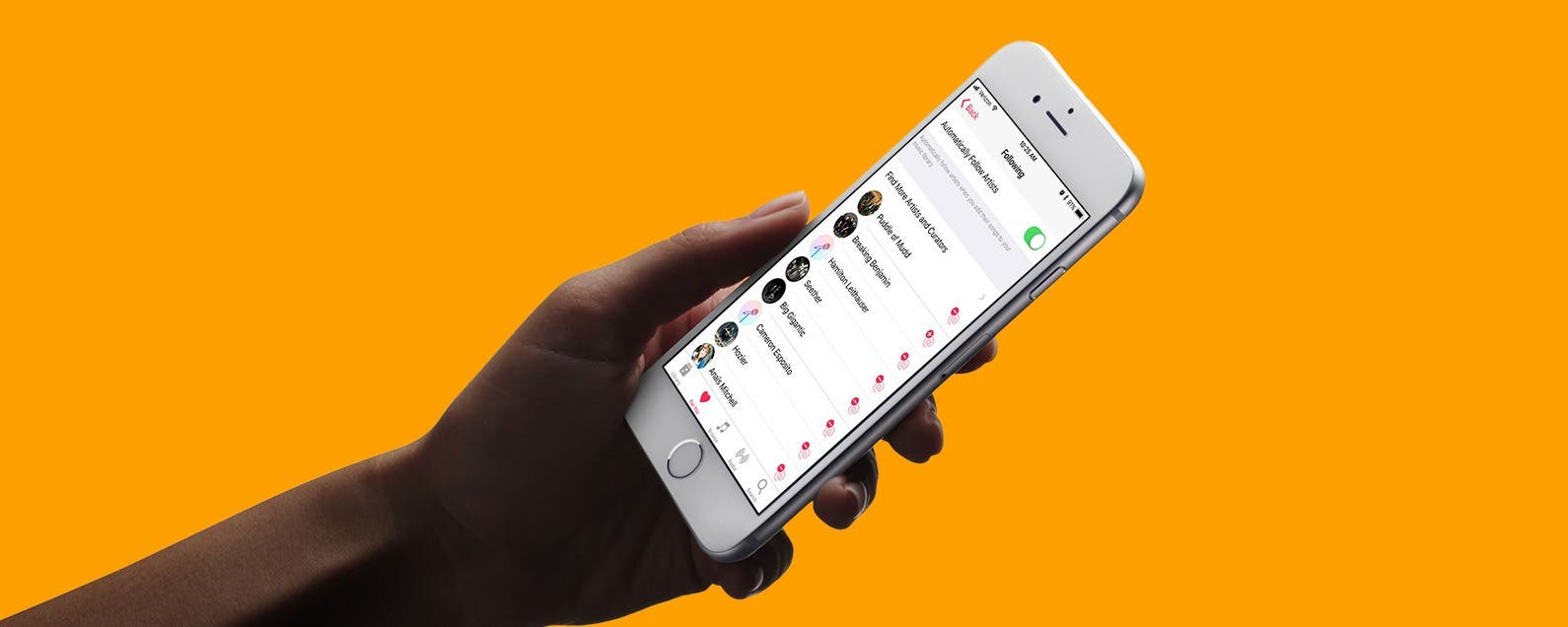 * This post is part of iPhone Life's Tip of the Day newsletter. Sign Up. *
Apple Music's social networking feature lets you follow your favorite musicians. They share things such as behind-the-scenes photos, lyrics they're working on, a new video, and whatever else interests them. When you add songs to your music library, by default the artists are automatically added to your Connect Posts. But you may not want to follow some of these artists. In my case, for example, I added Beethoven, but it seems unlikely he'll be sharing anything. You can change the default so that artists aren't automatically added. Or you can unfollow selected artists that were added by default. Here's how to unfollow artists in Apple Music on iPhone.
Related: How to See Lyrics on iPhone While Listening to Music
How to Unfollow Artists in Apple Music on iPhone
It's good to note that the following instructions are for iOS 11 users.
In Apple Music, tap the For You tab.
Scroll down. Near the bottom, you'll see the header, Connect Posts. Next to that is the word Following. Tap on it.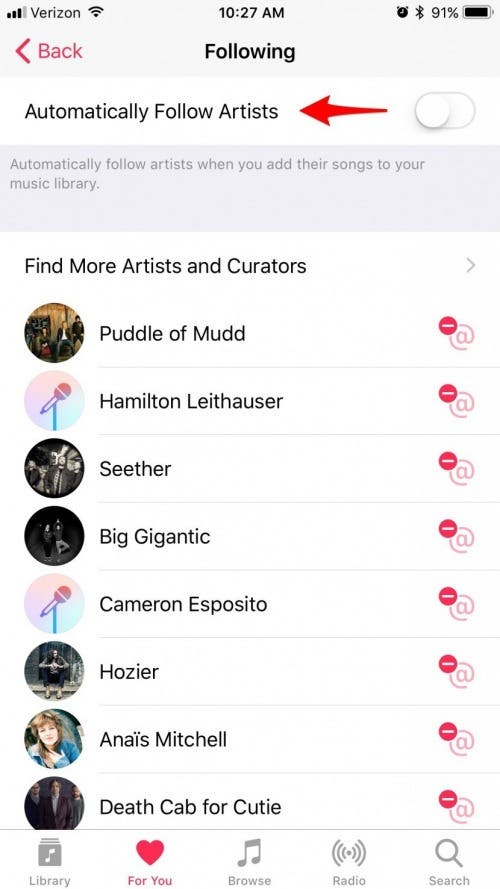 To turn off the setting that automatically follows artists when you add their songs to your music library, toggle off Automatically Follow Artists at the top.  
Alternatively, you can unfollow select artists. To do so, simple tap the minus sign next to each of the artist names you want to remove.
It might feel slightly confusing because as soon as you tap the minus sign, it turns to a plus sign. But if you're seeing a plus sign, that means you are not following that artist. You can also find new artists you'd like to follow by tapping Find More Artists and Curators. This brings up a list of artists and curators recommended by the Apple Music app. Tap those you'd like to follow.