By

Conner Carey
Thu, 11/17/2016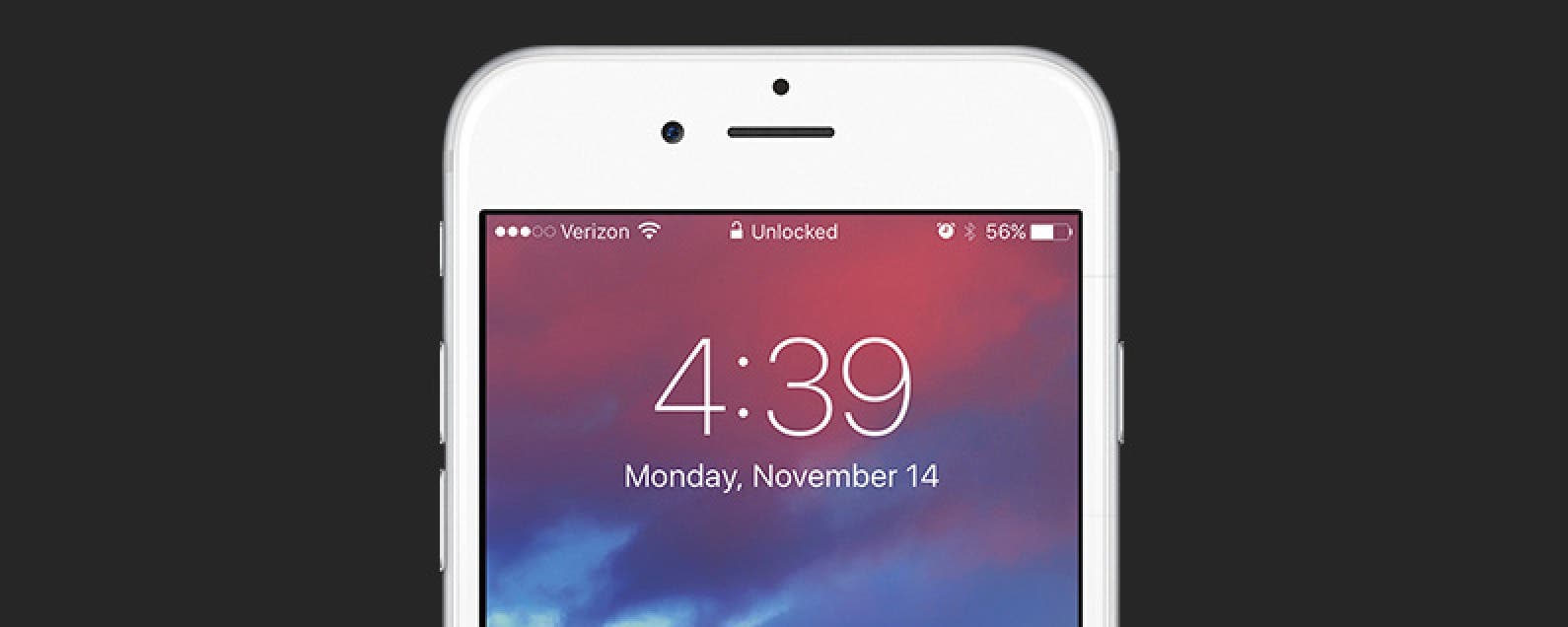 You can easily see how much battery life your iPhone has left by turning on the percentage battery display on the iPhone. When the battery percentage is shown, you'll see a numerical percentage next to the battery icon. That way, you know exactly how much battery life you have left without having to guess based on looking at the battery icon. You can use this tip to turn the battery percentage display on or off on your iPhone. Display the battery percentage on your iPhone if you often forget to charge your phone until it's too late. Here's how to show battery percentage on the iPhone. Check out this follow post, if you find your iPhone dies fast with iOS 11.
How to Turn Battery Percentage On or Off on iPhone
If you want to know how much battery life your iPhone has left, turning on the battery percentage display on iPhone is a great way to always know. You'll also notice that battery percentage is automatically turned on when Low Power Mode is on. To turn battery percentage on or off on iPhone:
Open the Settings app.

Tap Battery.

Toggle on Battery Percentage.
How to See What Apps Use the Most Battery Life
If you're trying to cut down on your battery draining habits, it's also a good idea to see what apps you're using that use the most battery life on your iPhone. For instance, say you're spending three hours on Facebook a day. Then you check and see that you're using 60 percent of your battery life on Facebook. You can cut down on the amount of time you use Facebook on iPhone and instantly begin saving battery life. To see what apps use the most battery life:
Open Settings.

Tap Battery.

Under Battery Usage, you'll see your apps in order of battery use.
Currently, my battery output is pretty balanced with the Music app being my biggest battery user. Facebook is a close second at 13 percent.

Looking at the list, I can decide whether or not to cut back on my time in certain apps in order to save more battery life overall.