By

Leanne Hays
Tue, 02/15/2022
It's easy to share photos, videos, and entire albums from your iPhone to your friends' and family members' devices. But, as Marvin Gaye once sang, "Ain't nothing like the real thing, baby."
Related: 6 Easy Ways to Transfer Photos from iPhone to PC or Mac
If you want paper photos you can frame, put in your wallet, or send to friends and family, you have several options available to you. You can print them at home; use an app to have them printed at a nearby store; or use a professional service that will duplicate and mail your pictures in a variety of sizes on things like photo paper, canvases, mugs, calendars, and stickers.

Discover your iPhone's hidden features
Get a daily tip (with screenshots and clear instructions) so you can master your iPhone in just one minute a day.
DIY photo printing is a great way to make high-quality, personalized gifts and marketing materials right from your iPhone. The possibilities are endless! Here's how to print photos at home, at a local business, and with the help of online photo printing services.
Jump To:
Photo Printing at Home
Photo printing at home is quick and easy once you have the right setup, but if you only need a few photos, it's more cost-effective to use one of the professional photo printing services mentioned in the next two sections. This is because you'll need an AirPrint-enabled inkjet printer, colored ink, and photo paper to get professional-quality photos.
You can spend top dollar on high-end printers; for example, an Epson SureColor P900 17-inch Photo Printer ($1,195) that can print large format, exhibition quality photos up to 17 inches wide. There are also bare-bones options like the Canon Pixma TS3520 Wireless All-In-One Printer, which costs a more budget-friendly $79.99.
iPhone Life Web Editor Erin MacPherson has vetted photo printers from every major brand and recommends a middle-of-the-road option, the Epson Expression Premium XP- 7100. Ringing in at $199.99, this wireless printer features touchscreen controls and includes a scanner and copier. Erin reports that the XP-7100 offers consistently crisp printing and smooth photos, especially when using high-quality photo paper. She recommends HP Glossy Advanced Photo Paper for Inkjet, a bargain at $22.99 for 50 8.5x11-inch sheets.
Getting Ready to Print
Once you have your printer set up, here's how to print one or more pictures from the Photos app on your iPhone in just a few short steps.
Note: It's a good idea to print a test photo before committing to a large batch, because printer pigments are not always color correct and printed photos don't have a light behind them like photos on your iPhone screen.
Print a Single Photo
Open the Photos app and tap the photo you want to print.


 
Tap the Share icon in the lower-left corner.


 

Scroll down and tap Print.


 
Make sure your printer is selected and tap Print in the upper-right corner.


Print Multiple Photos
Open the Photos app and tap Select in the upper-right corner.


 
Tap the photos you want to print.


 

Tap the Share icon in the lower-left corner.


 
Make sure your printer is selected, then tap Print in the upper-right corner.


Order & Pick Up Photos from a Nearby Business
Visiting a nearby business is a happy medium if you want to print photos from your iPhone but don't want to invest hundreds of dollars in hardware and materials. The photo printing service at a nearby store lets you check a task off your list without going out of your way or waiting several days or more for delivery.
Lots of national chains like Target, Walmart, Walgreens, and CVS offer photo printing, and you can access them through apps like Walmart's Photo Prints+ (free) and CVS's Photo Prints Now (free). You can also use Kodak Moments (free), which lets customers print pictures from kiosks at a variety of stores, as well as offers pick-up and delivery options.
My mom enjoyed visiting her local Target, transferring photos via Wi-Fi, and printing directly from the Kodak kiosk there. She appreciated the larger interface and ability to print test copies before ordering a larger batch of photos. I prefer ordering photos with the app and picking them up in-store after completing my shopping, mostly because it cuts down on the amount of time I have to spend in a noisy place!
Photo-Printing Favorites
Friends and coworkers weigh in with their favorite photo-printing services.
Canva
I used Canva's printing service for a large order of greeting cards and got exactly what I was hoping for. The paper was high quality, colors were bright and saturated, and the design came out exactly as shown on the proof page. The packaging was minimal and stylish and added a nice touch. My coworkers were impressed!
-Ursula Schaefer, Co-owner of Gorge Community Music
Social Print Studio
Social Print Studio is my favorite! I put together a photography show featuring over 200 prints, and I used Social Print Studio for all of them. Not only did the prints turn out beautifully, but the company reps were a dream to work with. I have also ordered magnets, wooden prints, and stickers from them and love them all! The service also has an app that makes ordering easy.
-Rheanne Taylor, Senior Video Producer at iPhone Life
PrintRunner
I've been using PrintRunner for my business for years. I can print as much or as little as I need at a price that beats most of the competition. I've ordered everything from business cards to postcards, stickers, and labels, all of which come out beautifully. The ordering process is a breeze, customer service is very helpful and responsive, and shipping is fast and affordable.
-Kenzie Fox, Owner of Soapbox Fox Soaps & Mindful Moon Candle Company
To order photos, download one of the apps suggested above, then choose the store location that's most convenient. Allow access to your photos, choose your shots, then choose from the products available at your location. For me, that includes prints, collages, and cards.
The app will walk you through design decisions and offer a variety of sizes in whatever quantity works for you. Send the order to the store, and you'll be contacted when your photos are ready. Simple!
Order Photo Products from a Professional Photo-Printing Service
If you're looking for a broader range of photo products and don't mind waiting for delivery, check out one of the many photo printing services in the App Store. Each service has its own features and perks that make it stand out from the others; research several before deciding which one to use for your project.
Note: We suggest ordering an inexpensive test product before investing in a large canvas because the colors you see on your screen will not be the same colors you see on a piece of photo paper, canvas, or other material.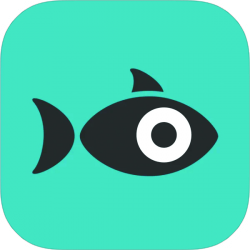 Snapfish (Free)
This highly rated app provides 100 free 4x6-inch prints every month; all you pay is shipping! They also offer drag and drop collage layouts for canvas prints and photo books, customizable calendars and mugs, and even metallic foil cards. Snapfish products are perfect for holidays, wedding save the dates, and more.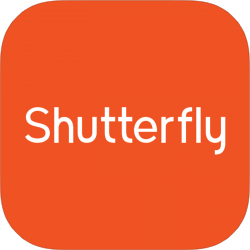 Shutterfly (Free)
Another popular and highly rated app, Shutterfly offers unlimited free photo storage, great coupons and sales, and unlimited free 4x4-inch and 4x6-inch prints (though shipping is pricey). Standout products include custom stationery, canvas, poster, and collage wall prints.
Mpix Tap to Print (Free)
This is my favorite of the apps I've researched due to its unique Collagewall kits, as well as metal and wood print offerings. Quality is high, pricing is reasonable, shipping is quick, but the app interface is a bit unintuitive when compared to competitors. The 25 percent off first order coupon made up for that, though!