By

Conner Carey
Sat, 08/27/2016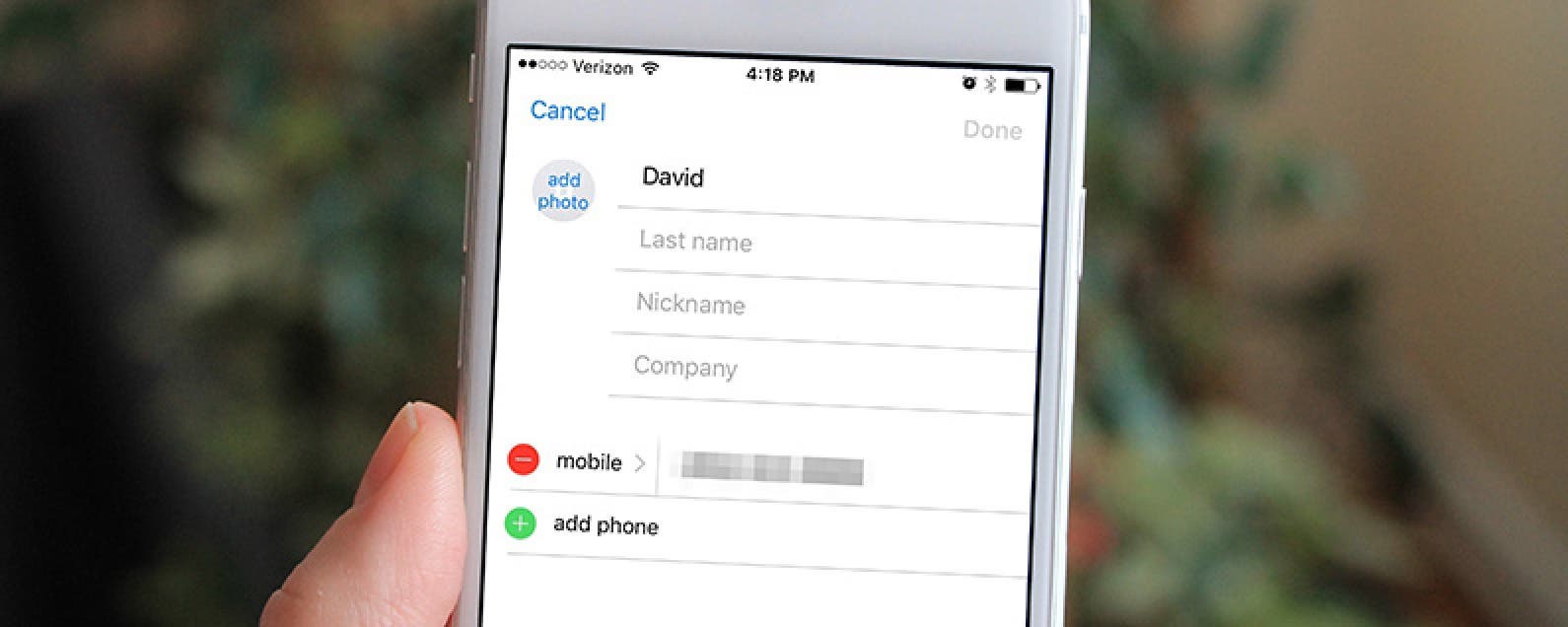 * This post is part of iPhone Life's Tip of the Day newsletter. Sign Up. *
Some names are really popular. You might have four Davids in your Contacts on iPhone and no clear way to tell them apart. If you have a lot of contacts with the same name, this tip will help you tell them apart and keep your Contacts organized. Also, this tip is helpful when sending iMessages, since a select contact only shows the first name of the recipient. Here's how to organize Contacts with the same name.
Related: How to Merge Duplicate Contacts
There are two parts to this tip. First you need to edit the contact cards of those with the same name. This is not a tip on combining duplicate contacts, rather a way to differentiate different people's contacts with the same name. To do this:
Open the Contacts or Phone app. If opening the Phone app, navigate to Contacts.
Find the Contacts with the same first names.
One by one, open each of their contact cardss and tap Edit in the upper right corner.
Scroll down and select add field.
Choose Nickname.
Scroll back up to the top, there will be a new box under Last Name labeled Nickname.
Give that person a Nickname. For example, if you have multiple Davids you might make their nicknames David D. and David A. to differentiate by last name.
Tap Done.
Once you've given your contacts with the same names different nicknames, move on to part two.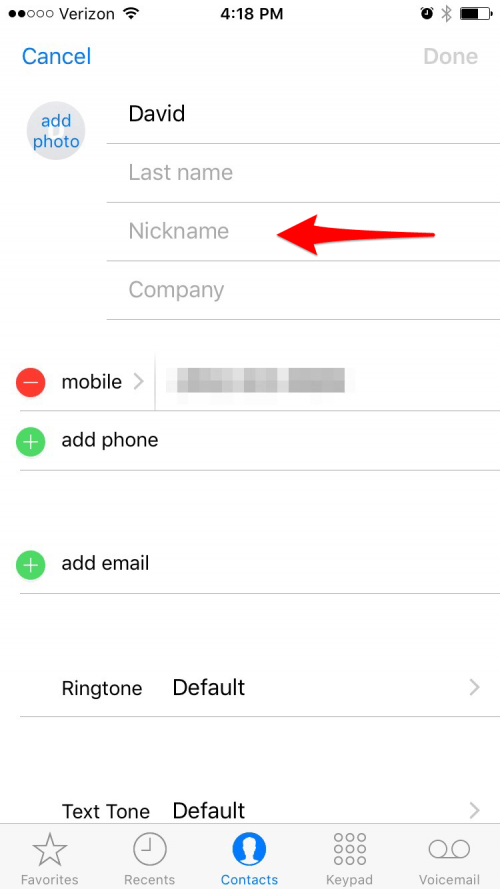 The second part of this tip is changing a setting. To do this:
Open the Settings app.
Tap Mail, Contacts, Calendar.
Tap Short Name.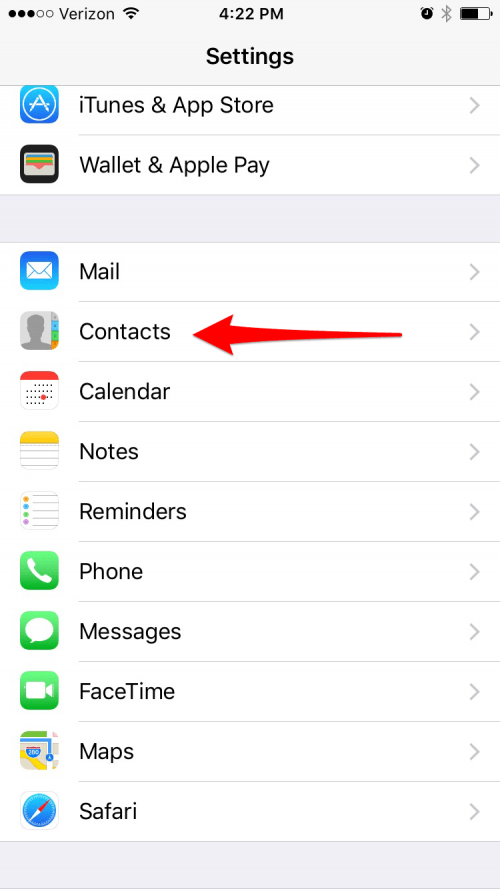 Toggle on Prefer Nicknames.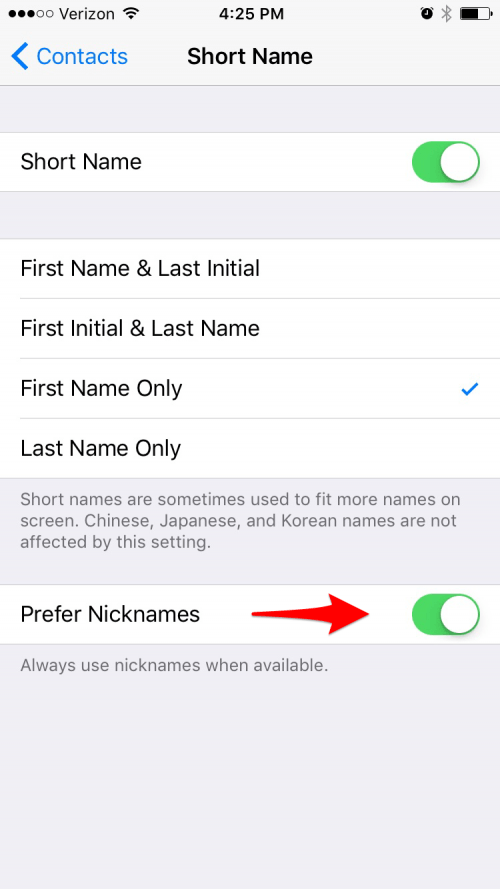 *note: these screenshots were taken with iOS 10 beta; there may be slight differences in appearance but overall tip instructions are the same.
Top image credit: Ellica / Shutterstock.com