Learn how to safely and easily clean your AirTags and prevent scratches.
By

Elisabeth Garry
Updated 05/31/2022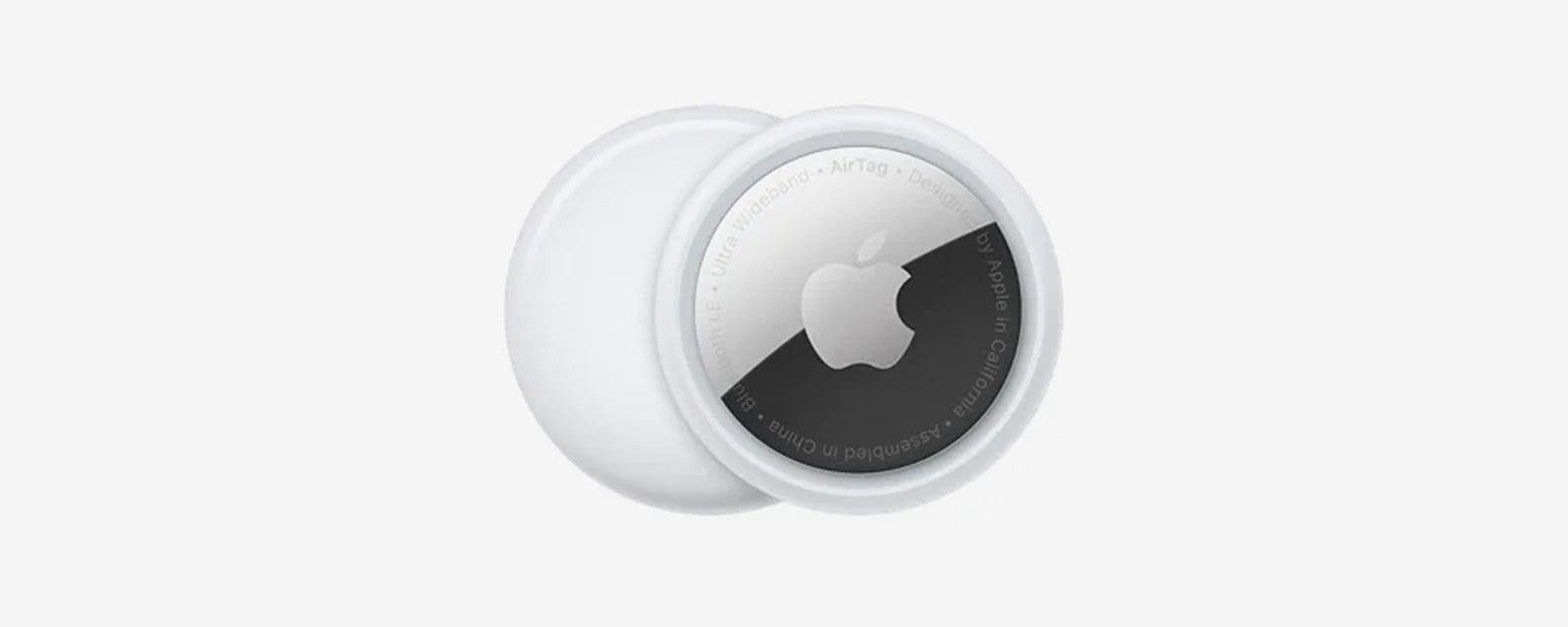 AirTags help us find our most frequently lost possessions, which means they spend a lot of time getting lost themselves: getting stuck in grimy couch cushions, under dusty furniture, or even out in the literal dirt. In short, they get dirty, and if we're not careful, they get all dinged up. Let's learn how to clean AirTags and how to prevent them from getting scratched.
Related: How To Find Someone Else's iPhone When It's Lost
Jump To:
How to Clean Your AirTag
It may be tempting to dunk your AirTag in some soapy water and clean it that way. But are AirTags waterproof? We've gone over the amount of abuse AirTags can stand, but as my colleague Olena concluded: No, AirTags are not waterproof. They are water-resistant, and they will probably survive an accidental dip into a cup of water, but we do not recommend intentionally dunking them. Instead, you'll want to stick to lint-free cloths and isopropyl alcohol to clean your AirTags, as is the case with all Apple devices.
Use a dry microfiber or other lint-free cloth to wipe your AirTag down. Avoid using paper towels, toilet paper, or other materials with harsh fibers like wood pulp. These materials will only create the scratches you're working so hard to avoid.
Once your AirTag is clear of all obvious detritus, use an isopropyl alcohol wipe, or dampen a lint-free cloth with 70-percent isopropyl alcohol, and wipe the AirTag down again. Apple Support also recommends Clorox Disinfecting Wipes.
Do not take your AirTag apart and clean the insides. AirTags should only be taken apart when replacing their batteries.
Do not use any compressed air, bleach, or any cleaning products other than Clorox Wipes (or their equivalent) or 70-percent isopropyl alcohol.
Do not submerge your phone in water or any cleaning product.
You may also use a cotton swab dipped in rubbing alcohol to clean any hard-to-reach areas.
And that's it! Your AirTag should be pretty thoroughly cleaned and disinfected now. To keep it clean and scratch-free, you should go ahead and pop it in a case or put a protective shield on it.
How to Prevent Scratches on Your AirTag
Your AirTag can be squeaky clean but still vulnerable to scratches. Here, we'll go over a couple of methods for preventing scratches on your AirTag.
Use a Protective Shield: Just like you can get a screen protector for your iPhone, you can get a protector for your AirTag to prevent it from getting scratches and dings. ArmorSuit offers a six-pack of AirTag protectors for $11.97 and Spigen has a four-pack for $9.99
Use a Case: Just as soon as AirTags came out, so did a wide variety of cases: keychains, stick-on cases, and more. These help keep your AirTag secure and protected, as well as attaching them to the items they're meant to track. Nomad makes some of my favorites, as does Catalyst. You can find more that fit your lifestyle and needs with just a quick search.
Now that you know how to clean your AirTag, why not keep going and clean your Apple Siri Remote and your AirPods as well?