By

Nicholas Naioti
Thu, 05/19/2022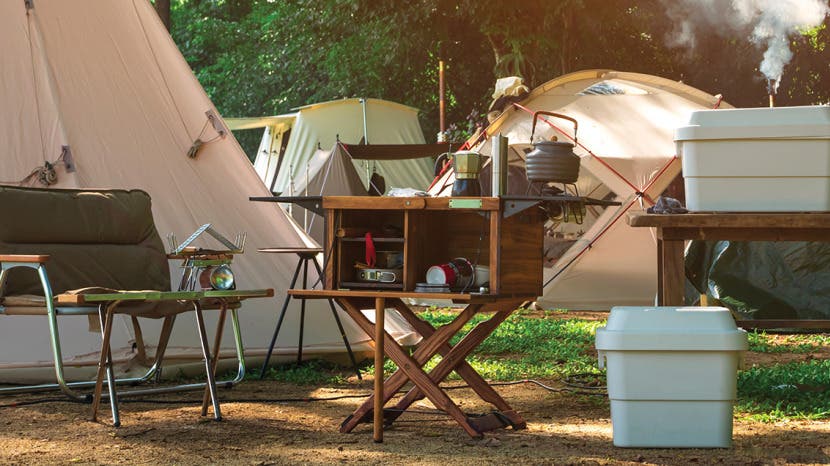 With summer comes the opportunity for campouts, road trips, barbecues, and hikes. Sometimes the simple act of investing in a small bit of gear can be a motivator to get out and appreciate the natural beauty around us. From creative portable lighting to the best ways to keep cool in the summer heat, here is a well-rounded list of new tech to enhance your next road trip or campout.
Must-Have Camping Gear for 2022


MPowerd Luci Solar String Lights ($49.95)
These aesthetic-boosting string lights are cleverly packed into a compact puck, allowing them to neatly roll up and fit into a pocket or backpack. The solar-absorptive unit soaks up the sunlight through the day and turns it into fun, bright lighting in the evening. They're especially magical when strung through trees above a campsite but can also add ambiance to the inside of a car, RV, or tent. You can also charge your iPhone from the base, and charge the base via USB if you're in a place without sunlight. Personally, I'm sensitive to LED light and I appreciate that these lights have a nice warm tone to them. It's enough light to be able to see and provide accent lighting, but not so bright that you'll be blinded if you look at them. These are an affordable way to add some mood lighting to your next outing!


BioLite Charge 80 PD ($69.95)
If you're going on a hike and want the best portable power bank on the market, the BioLite Charge is a great choice. You can charge up to three devices at once with the 18W USB-C and two USB-A charging ports. It's a small detail, but I find the orange-yellow LED indicator light very pleasing. At 20,000 milliamp hours, this battery can fully charge my iPad Pro, plus two full charges of my iPhone 12 Pro before needing to be juiced up. It also fully recharged my MacBook multiple times from a single charge. Its capacity is remarkable, and it charges surprisingly fast. This is a perfect accompaniment to a camping trip, or even as an emergency preparedness precaution to keep in the glove box of your car. Despite its plastic exterior, this power bank has a feeling of rugged durability.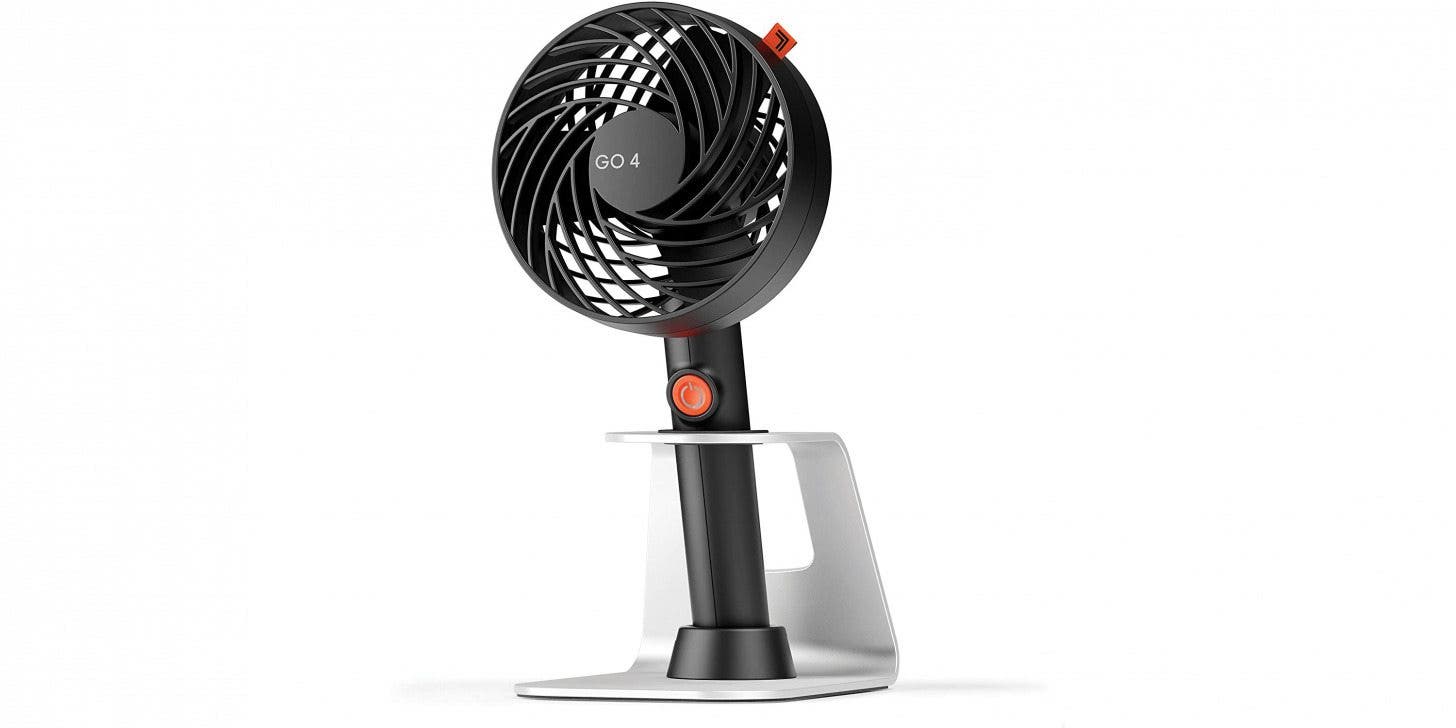 Discover your iPhone's hidden features
Get a daily tip (with screenshots and clear instructions) so you can master your iPhone in just one minute a day.
Sharper Image GO 4C Rechargeable Handheld Fan + Charging Stand ($34.95)
This lightweight handheld fan is a wonderful little device. The fan itself and the charging stand are both sleek and stylish, and the build is sturdy and durable. The USB-powered rechargeable battery can withstand up to seven hours of use—long enough for a lengthy road trip or sporting event. It has three speed settings and the highest is surprisingly powerful for such a small fan. It's portable enough to stash in a backpack or purse, and strong enough to keep you cool on a scorching hot day. I'm a fan!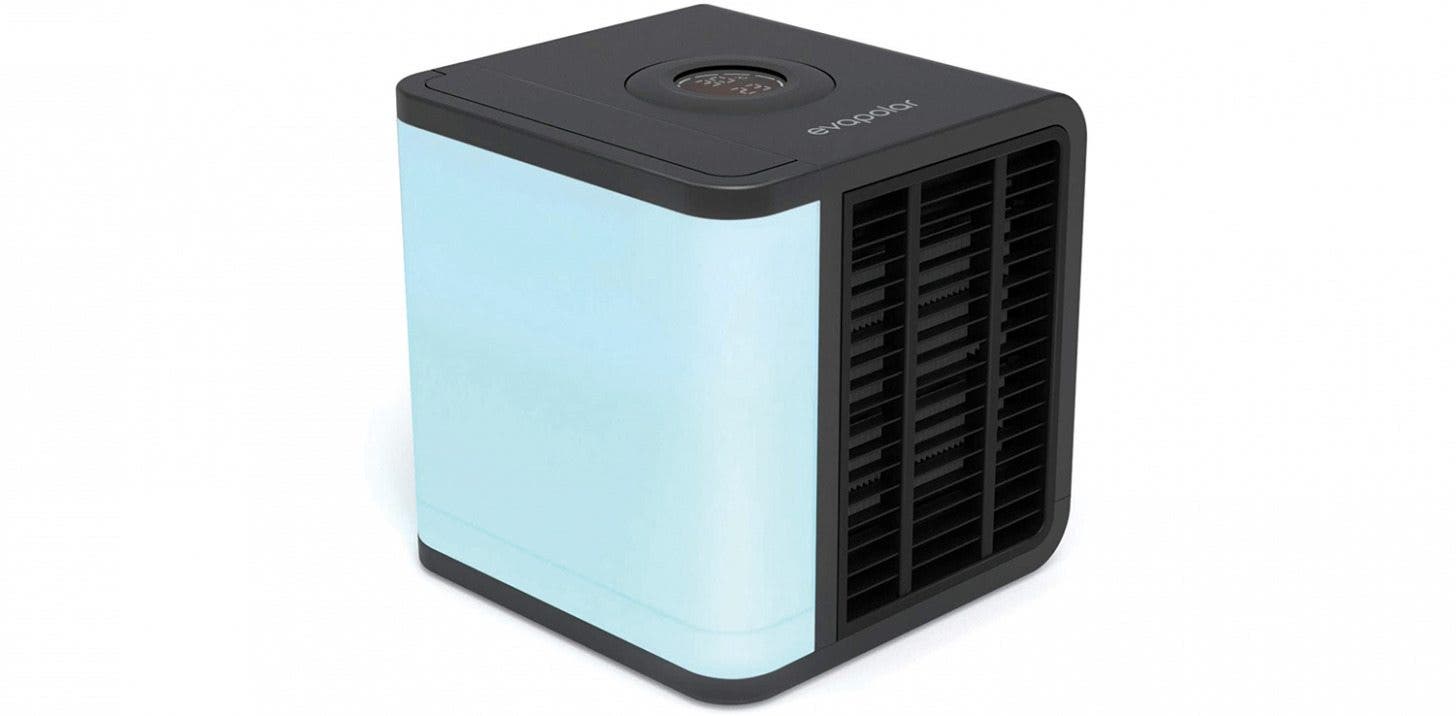 EvaLight Plus ($149)
This portable air cooler uses natural evaporative technology to cool the air in a space and provide a chill humid breeze. To use it, you simply fill the tank with water, switch it on, and it begins cooling the air immediately. I'm fond of the stylized minimalist look, and it's small enough to pack into a suitcase or backpack. One fun feature of this unit is that it can be powered via USB, meaning you could power it from your Mac- Book, iPad, or a portable power bank. As a bonus it also humidifies and filters the air, pulling allergens and dust through a biodegradable filter. One unfortunate design flaw I found while testing this is that the unit tends to leak when moved if it has a full water tank. While the EvaLight Plus doesn't exactly serve as a replacement for true air conditioning, this little unit is great for creating a microclimate and making small spaces like an RV or office more comfortable.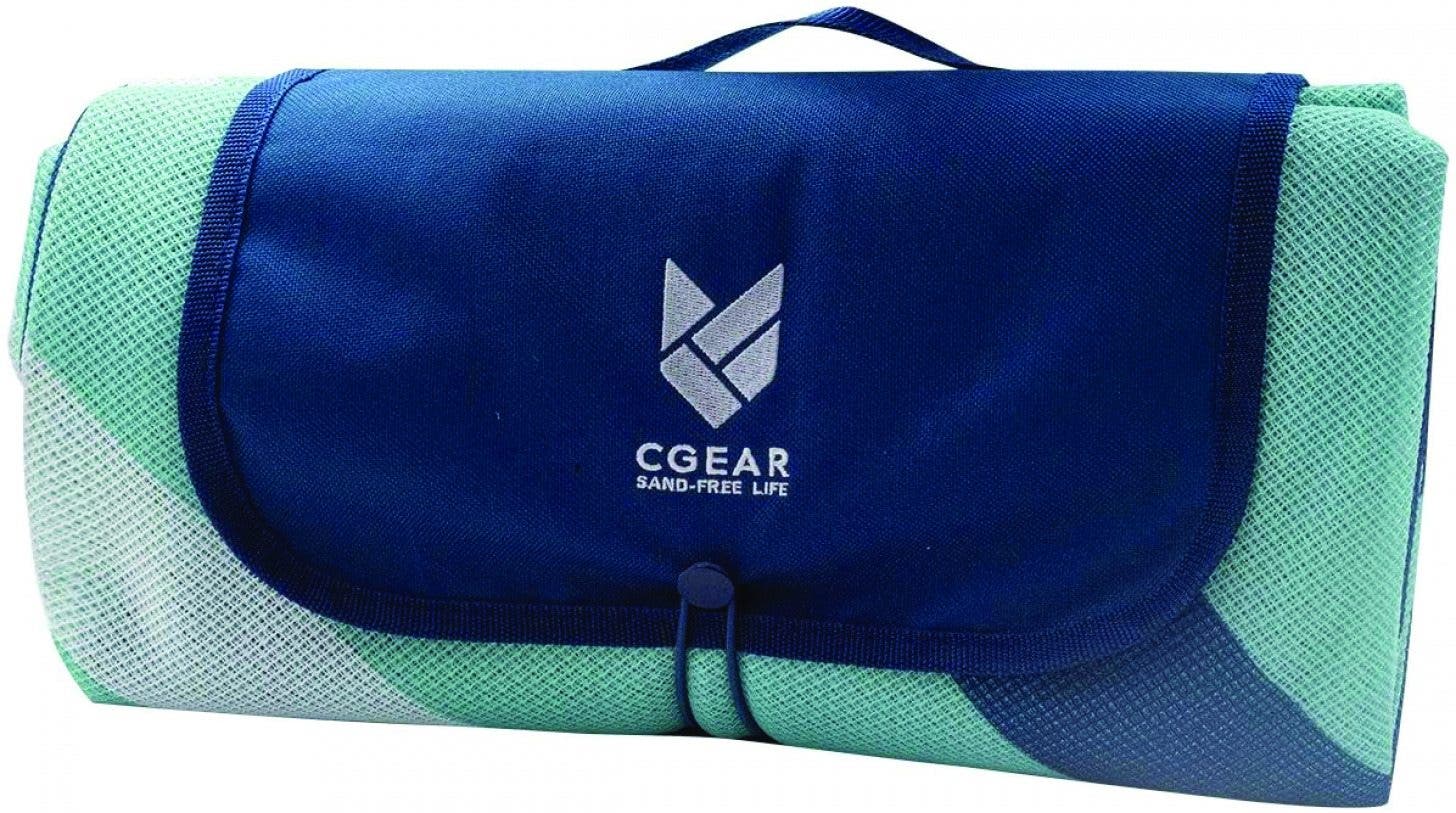 Cgear Sand-Free Mat ($69.99)
If you are a frequent beach-dweller or camper, this mat is a great investment as an alternative to a tarp or blanket. The material resists sand, dirt, and water so it won't bring debris into your bag that could scratch your device or clog its ports. The staggered dual-layer mesh weave allows sand and dirt to fall downwards through the mat, but not back up. The mesh fabric is soft to the touch and made of mold-resistant material, and it purports to allow air to pass through as well, making it less prone to fly away with a gust of wind. If this is a concern, there are metal grommets at each corner in case you want to stake it down. This mat is not only a simple way to make your campsite or picnic a more enjoyable and clean experience, but also essential when you're bringing along electronic devices.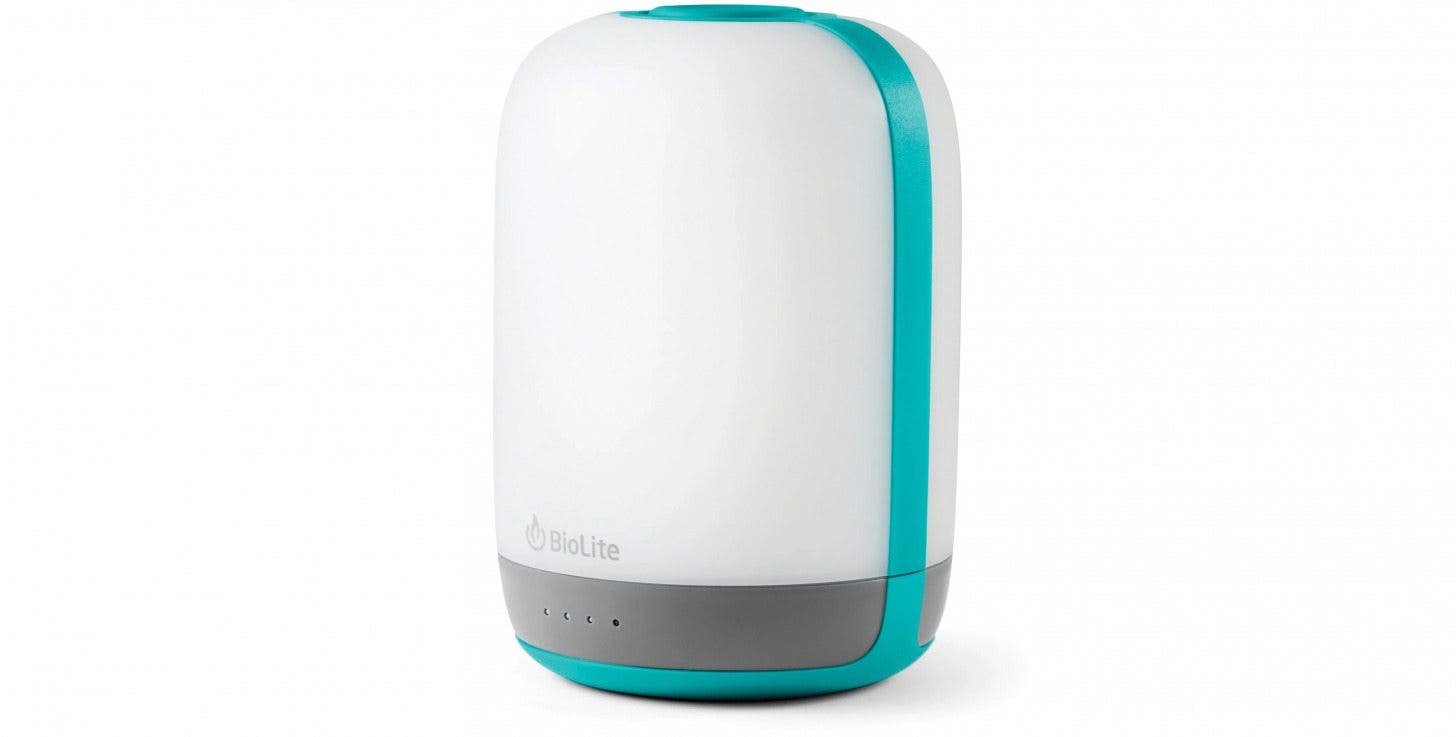 BioLite AlpenGlow 500 ($79.95)
My wife and I had a scary incident with a gas-powered lantern on a recent camping trip and wanted something less explosive. This battery-powered lantern serves the function brilliantly. The BioLite Alpenglow has a ton of character and is super adaptable to many scenarios. It has eight color modes which include cool and warm white, candle flicker, single color, multicolor, and cycling color (my favorite). The colors are warm and natural and don't feel as harsh as typical colored LED light fixtures tend to be. I love being able to light a space depending on the mood, and this lantern handles that task excellently. The battery has capacity for a whole weekend of travel, and the USB output can be used to charge your iPhone if needed. If you're looking for a smart lantern that gives a natural feel that will add some flavorful ambiance to your next campout or barbecue, this is the best one on the market.
Our Favorite Camping Apps for iPhone


"The Hiking Project is cool because it's crowdsourced. You can add trails if they aren't already on the app (they must be official trails, not random paths on private land), add updates on existing trail conditions, including pictures, and see what other hikers had to say about a given trail. I've often found it more accurate and up to date than other hiking apps thanks to the community of contributors. You can search for trails by location and also download maps of different areas so you don't need to worry about tracking your hike or getting lost in places with poor reception."
- Sarah Kingsbury, Editorial Director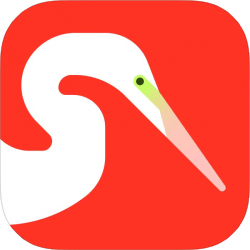 "Download this field guide before you hit the trail, and you'll have access to photos, bird sounds, and range maps for more than 800 species of North American birds! If you can't figure out which species you've spotted, a new identification feature makes the Audubon app even more informative. Enter characteristics including color, size, habitat, and wing and tail shape, and you'll see possible matches for your mystery bird. Users can also find and share their best photos and hotspots for bird watching and peruse maps of bird sightings crowdsourced from fellow enthusiasts."
- Leanne Hays, Feature Writer
Top image credit: Prapat Aowsakorn / Shutterstock.com