By

Rhett Intriago
Updated 08/10/2023
What to Know
The Photos app can sometimes have trouble identifying people and pets, depending on angles, lighting, etc.
You can manually identify pictures of your pets and add them to the correct albums.
Once your pet photo album is organized, you can add names to each one.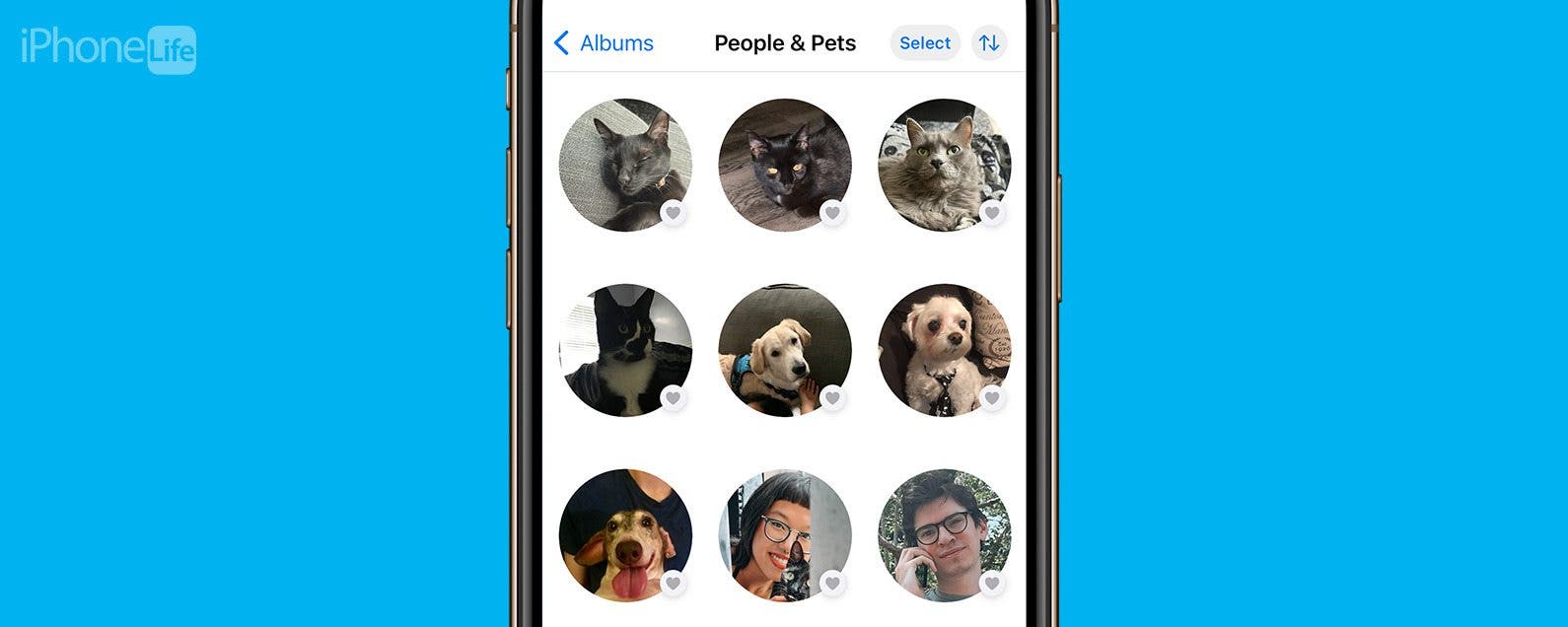 In iOS 17, you may have noticed the People album in the Photos app has been renamed to People and Pets. That's because your iPhone can now identify your pets, making searching for photos of them infinitely easier. However, if this new feature isn't working for you, here are a few solutions to resolve the problem.
Jump To:
Why Won't People Album Recognize My Pets?
There are a variety of factors that determine how your iPhone recognizes faces, whether they're people or pets. It could be that the face is titled at an odd angle, the lighting is poor, or one of many other reasons. When this happens, your iPhone won't be able to identify whose face it is. Luckily, there is an easy fix. For more iPhone troubleshooting advice, be sure to sign up for our free Tip of the Day newsletter. Now, let's take a look at how to add pets on iPhone when the People & Pets album won't recognize them.
How to Add Pets to People in Photos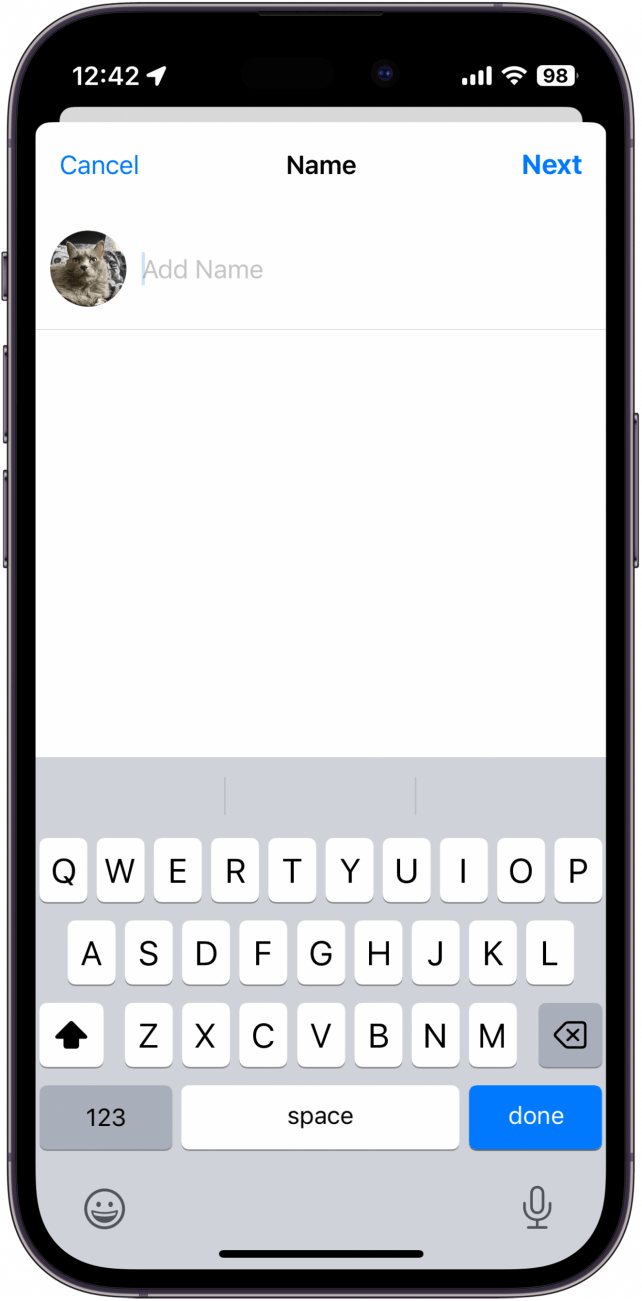 If your iPhone is not adding your pets to the People & Pets album, you can add them manually. Just look for pictures of your pets and add them the same way you would a person. They should then have their own icon in the People & Pets album.

Discover your iPhone's hidden features
Get a daily tip (with screenshots and clear instructions) so you can master your iPhone in just one minute a day.
How to Add Uncategorized Pets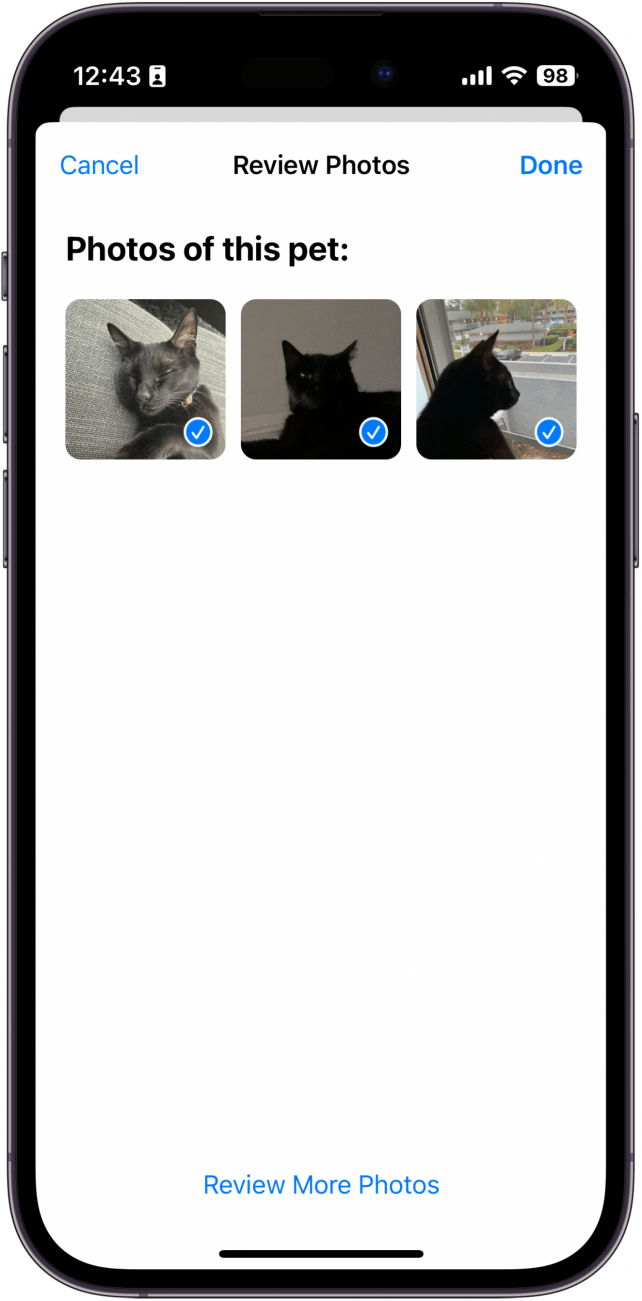 If you have multiple pets and some photos of them are not showing up in the proper album, you can manually identify photos of them for the Photos app the same way you do for people. This will help your iPhone better understand which pet is which.
How to Add Names to the People & Pets Album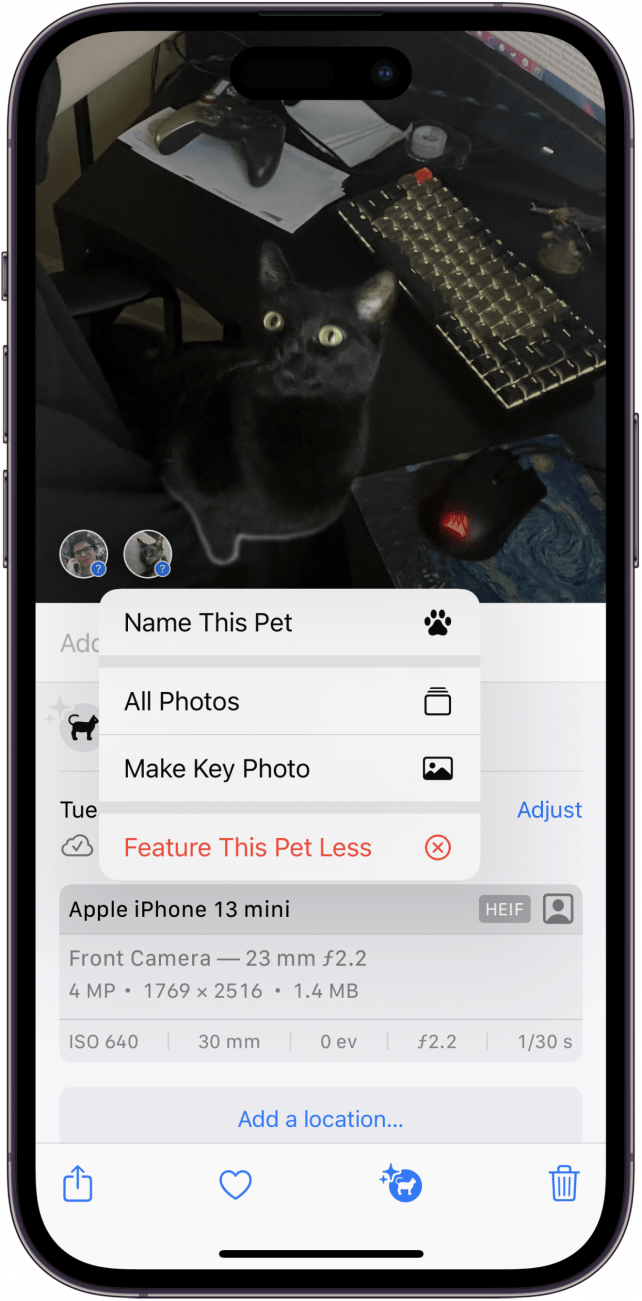 Once your pet photo albums are working properly, you can manually add names to them. This works exactly the same as when you add names for people. With your pets sorted and named, your iPhone should have no issues identifying new photos going forward.