By

Leanne Hays
Updated 11/17/2021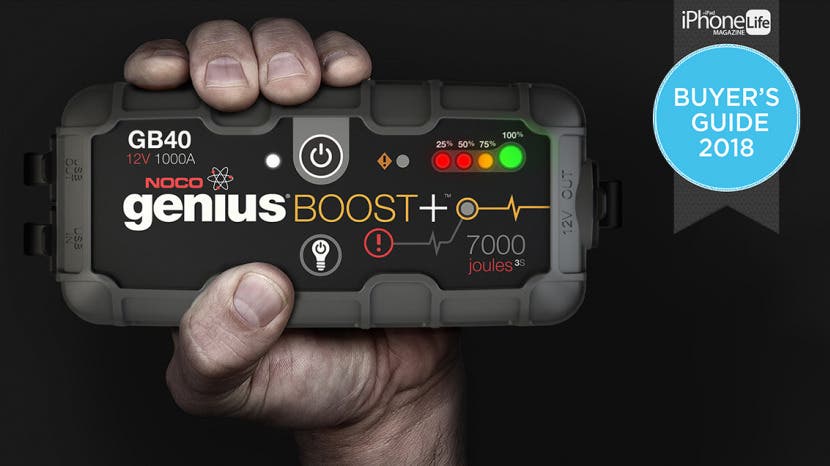 Whether you have a road trip coming up, a long commute to work or just a series of errands to run around town, it's nearly inevitable that you'll spend some time every day in that home away from home: your car. No matter what your destination, there are a few Apple accessories that can help make daily driving more convenient, safe, and pleasant. We've included reviews of a magnetic phone charger, an iPad car mount, a portable jump starter, a mobile air purifier, and even more cool car accessories you never knew you needed (until now.) Read on for our car-tech roundup, where we'll introduce you to six of our top picks for auto accessories this year.
Related: Your 2018 Apple Smart Home: Innovative Tech for Every Room in the House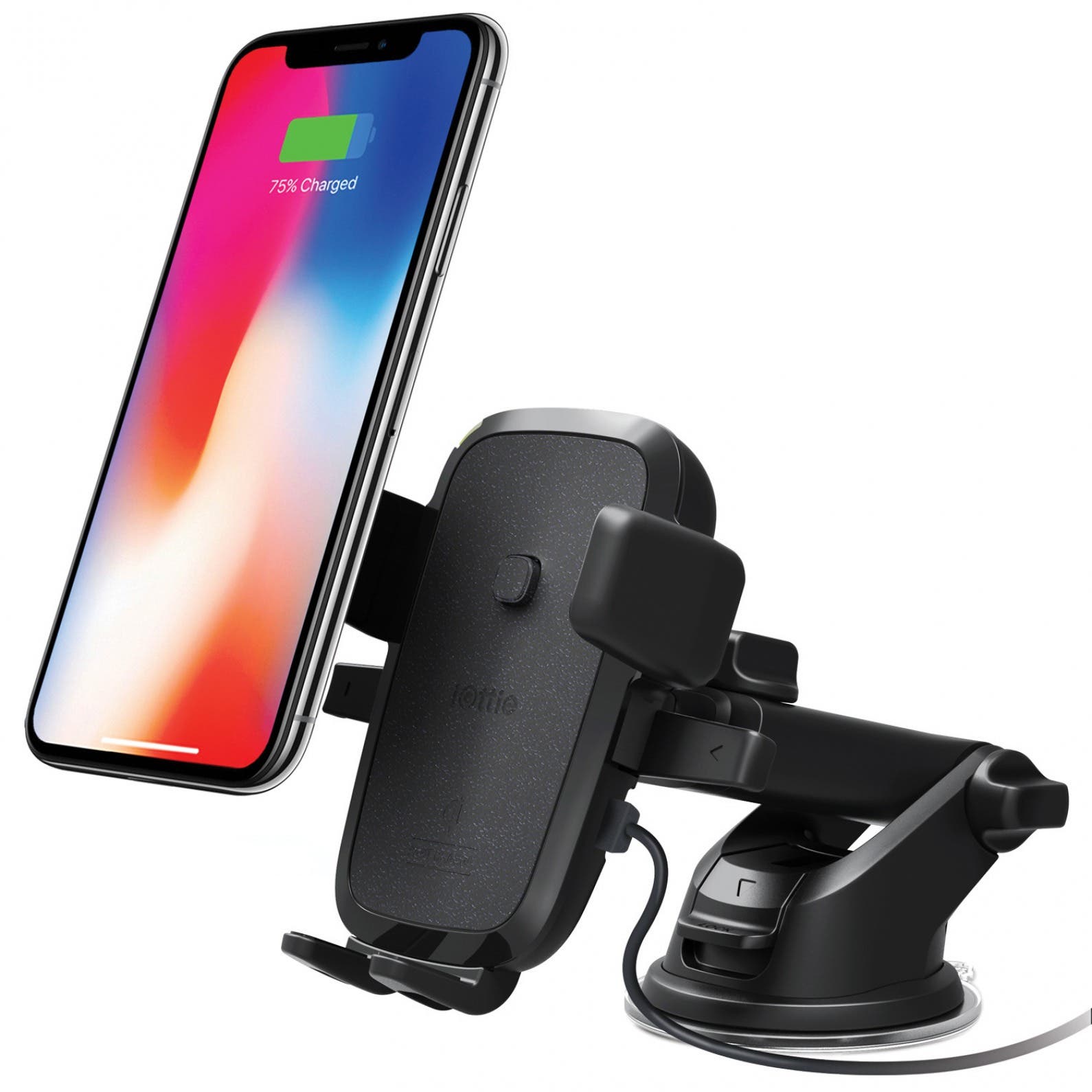 Take my advice; read the assembly instructions and fully mount your iPhone before driving! After mastering all the features, I've concluded that this mount is a must-have for anyone who wants the convenience of charging their iPhone even as it displays maps, plays music, or takes a call on speakerphone. The best feature? The safety of having a designated place for your iPhone that keeps it usable yet reminds you to keep your hands off of it while you're on the road.
I've long enjoyed my STM commuter backpack, but this product was my first foray into STM's charging products, and I see a trend of high-quality manufacturing and ease of use here! This powerbank incorporates a lithium-polymer battery that can be attached to a car charger or USB power adapter and fully charge within four hours. Its compact, lightweight design is perfect for commuters, travelers, and road trippers alike, and it's also safe for air travel! When full, it is able to charge an iPhone three times before needing to recharge itself; you'll never have to go into Low Power mode again. The STM Grace even features over-charge, over-heat, and power-surge protection to keep both itself and your iPhone safe and ready to use whenever you need them.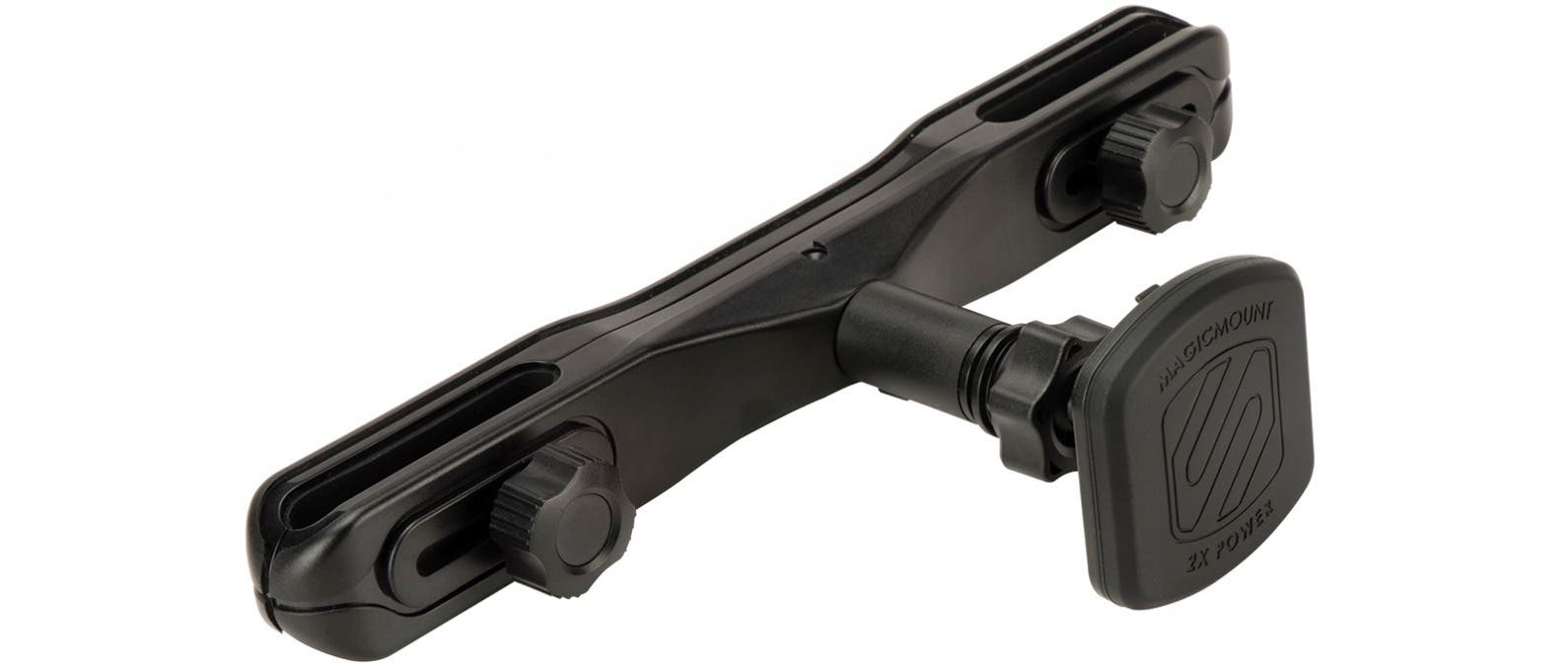 This iPad mount is a must-have for travel with kids. I'm not advocating keeping your child glued to cartoons for the whole of a family vacation, but being able to turn on a movie when things get a bit overwrought in the back seat is a blessing. This magnetic mount is so easy to assemble that my 13-year-old opened the box and had our iPad mounted and playing in three minutes—I timed her! And the mount is easy to move to a different headrest or even vehicle since there are no permanently affixed components to undo. The Magic Mount has kept our iPad secure and in place over the last three weeks of driving, and that includes travel over several country roads and our own long, rut-filled gravel driveway.

I try to keep my car clean, but no matter how I vacuum there's always odiferous evidence that I have two kids and three dogs, and that I allow snacking in my vehicle. I've tried Febreze, but hate the artificial smell it leaves behind, and baking soda sachets haven't done the trick either. What has worked, though, is the Air Oasis Mobile Air Purifier! This unit, which can clean and sanitize an area up to 250 square feet, is about the size of a radar detector and can plug into a standard wall outlet or your car's cigarette lighter, all while using only 11 watts of electricity. It filters and eliminates up to 99 percent of allergens, bacteria, viruses, and mold spores from the air (as well as the surfaces of your car). I decided to do a one-hour test in my stinky Prius, and when my younger daughter and I returned to check the results, we found it didn't smell at all. I'm going to keep this portable purifier on rotation throughout my home and vehicles from now on.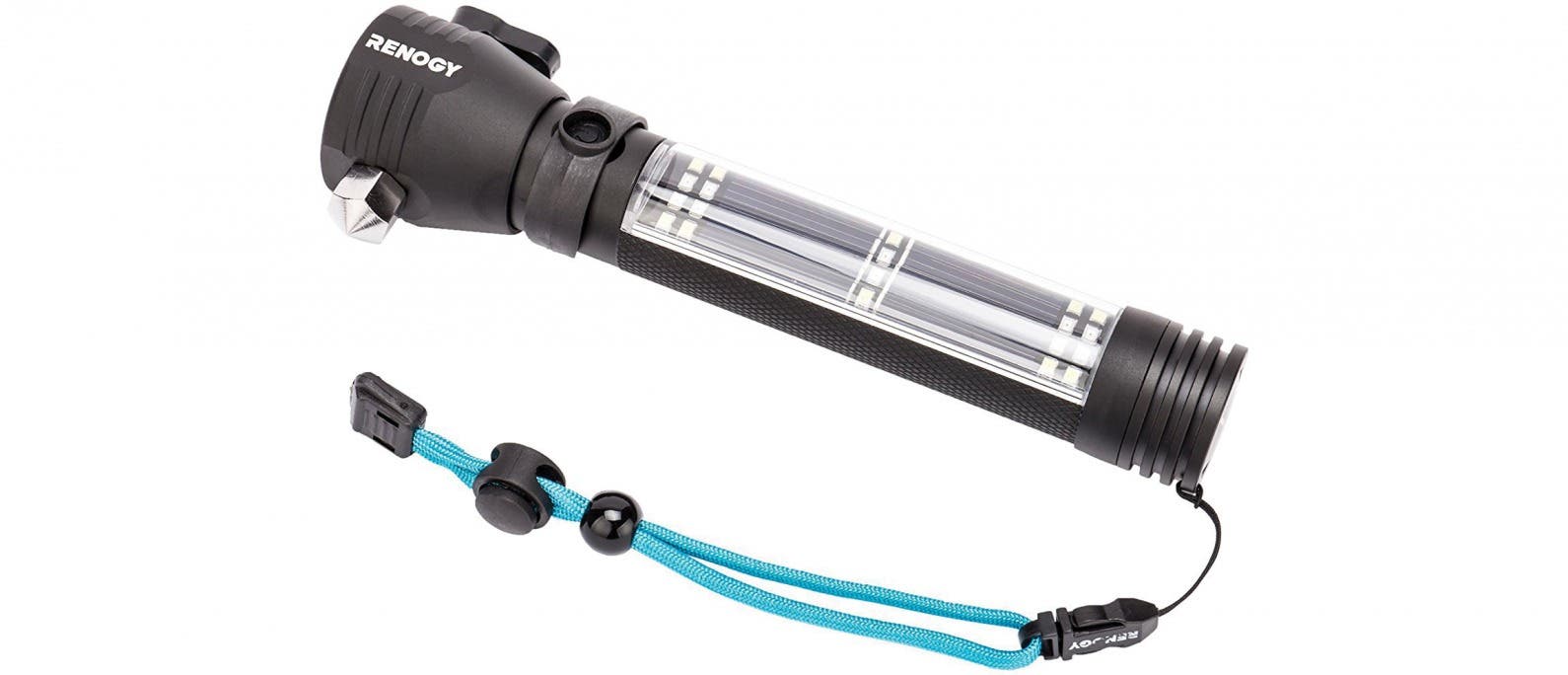 This solar-powered flashlight has a solar panel in its handle that charges and runs its 2000 mAh lithium-ion battery for up to seven hours. There's also a magnetic mount on the handle so you can place the flashlight under the hood while you work on the engine or on your car without worrying about it rolling away. Unlike other solar-powered flashlights I've tested, the E.Lumen shines a bright, powerful light equivalent to a battery-powered unit. As well, there are several beam choices, including a side light with a rapid or slow red-flashing light for emergency beacon use. In addition to solar charging, the E. Lumin includes a USB port so you can charge it from a USB wall power adapter or in your car. This means you can also use this flashlight as a portable battery bank for small electronics, including your iPhone. It also includes a seatbelt cutter, window smasher, and compass, making it a must-have safety accessory for your vehicle.
If you're a member of an auto club like AAA, you already have tow and jump service—but it can take literally hours for a service vehicle to arrive. That's why it's such a good idea to have a backup jump starter. The GB40 Boost+ is a perfect addition to your vehicle's emergency kit. It's lightweight, compact, and packs 12 volts of charge in its lithium battery.
I left the lights on in my Chevy S-10 and then used the GB40 to jumpstart it; it worked just like any other time I've needed a jump, except I didn't need to phone a friend for help! As a bonus, this device acts as an emergency battery bank for your electronics. Simply plug into the USB port, and you can power your iPhone, iPad, or any other devices that need a top-off.