By

iPhone Life Team
Updated 04/12/2018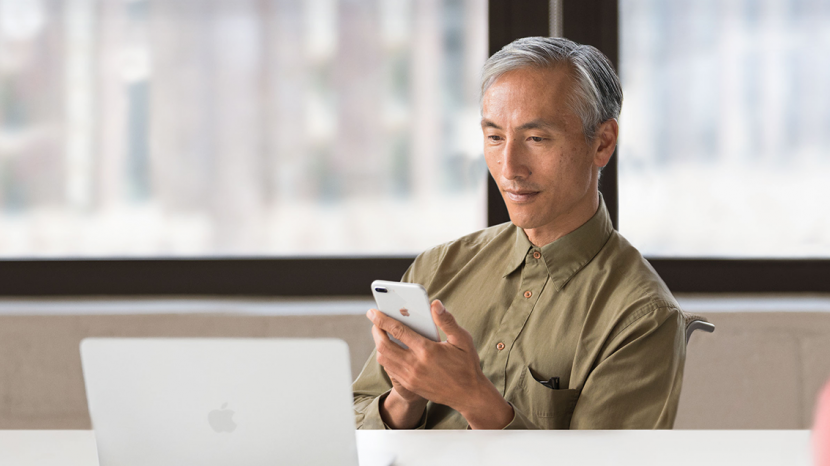 Welcome to our roundup of the iPhone Life team's favorite productivity and efficiency apps for 2018. There are apps we use to help with workflow, writing, organization, communication, and even health and fitness for that all-important work-life balance. Read on to learn about all the top productivity apps you should try in 2018.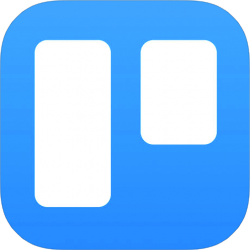 Millions of people use this project management app, and for good reason. Here's how Trello works: You create boards for new projects, and within those boards create lists, which you can fill with cards that represent tasks or ideas. A popular way to use Trello is to create lists for each stage of a project, such as Incomplete, In Progress, and Done to easily see where you are at a glance. In a nutshell, Trello gives you the freedom to structure your workflow in whatever way makes the most sense to you. Unlike the rigid structure of most to-do apps, Trello can hold huge amounts of formatted text, checklists, and comment chains within cards. This level of detail within a simple framework makes Trello an invaluable tool. As you use Trello, you naturally create a log of past projects, which you can revisit when training a new team member. Delving into a project history and reading through comments is a great way for a new employee to learn the thinking behind a project and how it developed over time.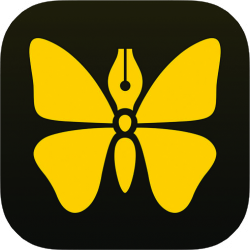 For all of your writing needs, Ulysses delivers. The app syncs your writing across all of your devices, so you have access to the content you need when and where you need it. The app is designed to be distraction-free, and the text is markup based, which means you can create content that's fully formatted and ready to export for e-books, blogging, PDFs, and HTML. For those working on developing a consistent writing habit, set a word count goal in Ulysses and get in the flow. The app is free to download but requires a monthly or yearly subscription, which includes access to the app on all your devices.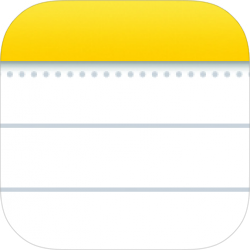 Notes makes a great tool for keeping a daily work/life journal. Our CTO Raph prefers its simplicity and low barrier to entry so much that he uses it over all other habit tracking apps he's tried. That's saying a lot, considering the many great notetaking apps out there! To stay organized, Raph creates a new note each day and uses checklists for the tasks that he wants to remember. Notes makes a great scratchpad for things that come up during the day like shopping lists, quotes, or reflections from books or articles. Just remember to periodically sort through your notes, so you remember to follow up on some of those brilliant ideas you've had!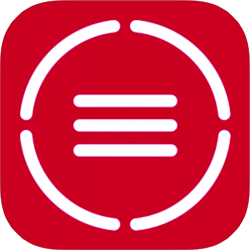 While you can now scan documents in the Notes app, you still can't edit or search the resulting PDFs. With TextGrabber 6, you can just point your camera at handwritten or typed text, and the app will instantaneously create a document for you that is searchable, editable, and shareable. TextGrabber 6 recognizes 60 languages, and when you make an in-app purchase, it can translate the text into 100 different languages. This is a great app for students, travelers, and researchers.
This remote access app is probably one of the most powerful free apps out there. With TeamViewer, you can manage your desktop computer or another smartphone right from your iPhone. All you have to do is install TeamViewer on both your computer and iPhone, and you'll be able to control your computer remotely—simply by entering in a master password! You can transfer files between devices and even print documents, no problem. This is a great tool to expand your phone capabilities when working on the go, and is also a great way to help a co-worker or friend who's experiencing technical difficulties.
If you're looking for a way to create marketing materials on your iPhone or iPad, Over is a great way to go. The app is easy to use and allows you to create professional-looking graphics so you can promote that event you're hosting or product you're launching. Once in the app, you can peruse the gallery of templates until you find a look you like. You'll be able to use a graphic from Over or upload a photo from your gallery, and from there you can play with fonts, handwritten text, and icons to your heart's content until you have a finished product you're proud to share.
Video conferencing is a crucial feature for many businesses. If everyone on your team has bought into a service like Skype or Slack, then you're all set. But what about those times when you're talking to an advertiser or exploring a partnership with people outside your core team? Appear.in is a great solution because it doesn't require any registration or setup whatsoever. Just create a room and begin inviting people to it via email, Slack, or the preferred platform of choice. All the recipient has to do is follow the link to join the call. You can share your screen and add up to four people to the call for free. To add up to 12 people, you'll have to pay for a Pro account.
The Widgets view on your iPhone and iPad is a place where you can view information from different apps at a glance. But the widget we have been wanting is a simple, week-ahead look at your calendar instead of the day-ahead one Apple provides. There's something soothing about knowing your upcoming schedule without opening the Calendar app. Eventail lets you create a calendar widget using Apple's Calendar app you know and love. Eventail simply asks for permission to access your existing calendars, then uses that information to populate the widget. The free version of Eventail allows you to display up to five days ahead on your calendar. With Eventail Pro ($1.99), you can also have Reminders appear in the widget. With this widget installed, you can keep your schedule in perspective and figure out where you can fit in a meeting or some chill time.
This freehand calendar is a great option for iPad Pro users with an Apple Pencil. JotTheDate has the magic-marker look and feel of the calendars of yore you used to pin to your cubicle wall, allowing you to fill it with the personality of your busy, messy life. This app syncs with Apple's Calendar app, so you can see all events from all your calendars alongside your handwritten scribbles and doodles. The app supports pressure sensitivity, so you have control over the shading of your drawing. You can also switch between day, week, month, and year view as well as list view to control how much information you see.
Achieve a Healthy Work/Life Balance
At iPhone Life, we try to maintain a healthy balance between work and life outside the office. That's why we adopted a four-day workweek, take afternoon walks as a group, and keep things like massive beanbag chairs in the office so we can lounge during breaks. We've also found some apps that help us stay happy, healthy, and on point.
For a lot of people, getting started with healthy eating is the hardest part. This app paves the way with meal plans, shopping lists, and loads of information on food brands and meal prep. Fit Men Cook has nearly 400 recipes that cover categories including Low Carb, Meal Prep, Vegan, Budget, Post-Workout, High Protein, and Snacks & Sweets. You can view and save recipes for free, or you can pay $0.99/month to create a weekly meal plan so you can easily shop for and prep everything you need. Tell the app your goals or calorie limit, and it will create a plan for you. Before you know it, you'll be a meal-prep and healthy-eating master.
We're firm believers that nothing can boost your productivity more than a good night's rest. According to Centers for Disease Control, one in three of us are getting fewer than the recommended seven hours of sleep per night. SleepGenius combines soothing sleep music, a gentle alarm, a relaxation program for anxiety at any time, and even a power nap feature to help you get the rest you deserve. The resulting program is so effective that NASA uses it to encourage relaxation and healthful sleep for a group of people that you can imagine have high rates of anxiety and insomnia—astronauts!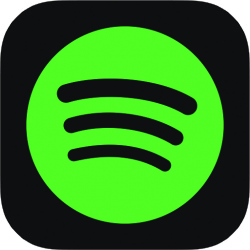 This might not be the typical app that comes to mind when considering productivity apps, but we regularly turn to Spotify to help us stay focused during work tasks. The app features a collection of playlists specifically for helping users concentrate, with playlists like Peaceful Piano, Instrumental Study, Productive Morning, and more!
If you're looking to incorporate the benefits of meditation into your daily life, you'll find Headspace to be a great tool. You can try out some guided practices for free, and if you like it, you can access a large collection of programs for $12.99/month. With Headspace, you can meditate whether you're driving, running, or sitting in bed, with a variety of programs for different activities. We recommend taking short work breaks and trying a meditation practice to help stay alert and peaceful throughout your day.