By

Leanne Hays
Thu, 01/23/2020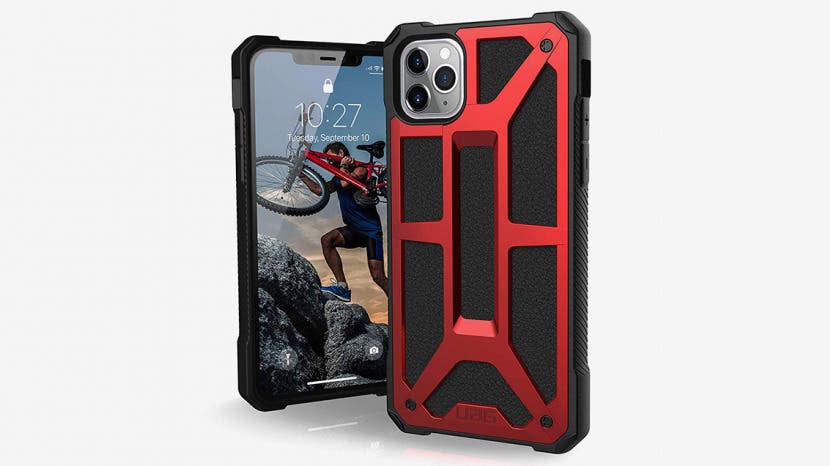 If you've invested in a new Apple smartphone like the iPhone 11, iPhone 11 Pro, or iPhone 11 Pro Max, it's a good idea to purchase a cell phone case to keep your investment safe. There is a huge variety of covers to buy, offered by companies including Lifeproof, Otterbox, Speck, UAG, and more. Whether you're looking for a protective phone case to safeguard your iPhone against drops and falls, a waterproof case to keep moisture out of your device, a wallet phone case, or just some cute or cool iPhone 11 covers to add some flair to your device, we've rounded up the best iPhone cases on the market for you to choose from.
Related: Buyer's Guide 2019: iPad Pro Cases, Accessories & Gear
Cute & Cool Phone Cases
Looking to personalize your new iPhone? There are literally thousands of options out there. Cartoon characters, animals, abstract, geometric, and floral designs, the possibilities are endless! Here are a few options to peruse in your search for just the right case.

Discover your iPhone's hidden features
Get a daily tip (with screenshots and clear instructions) so you can master your iPhone in just one minute a day.
Available for the iPhone 11, 11 Pro & 11 Pro Max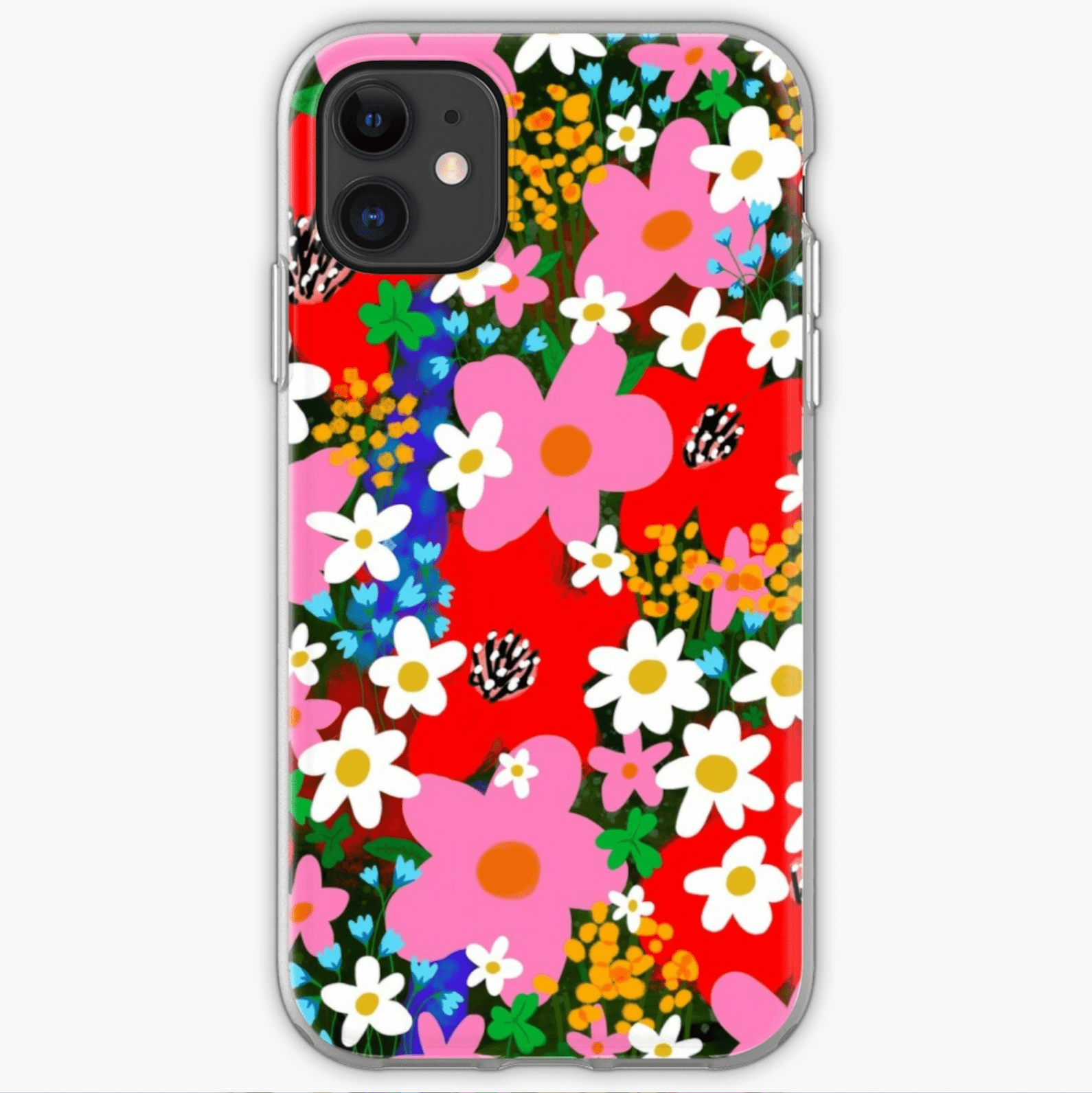 Redbubble offers three styles of cases in almost 100,000 unique designs. The Snap Case style is a one-piece, impact-resistant, polycarbonate shell that wraps around the sides of your iPhone, and is thin enough to allow for wireless charging. Redbubble's Soft Case is made of TPU (Thermoplastic Polyurethane) with an anti-fingerprint finish, is shock resistant, and also wireless-charging compatible. The Tough Case is a combination of the snap and soft cases for extra durability, offering a TPU liner and polycarbonate exterior. 
Available for the iPhone 11, 11 Pro, and 11 Pro Max 
If you think those prices must be typos, they aren't. You can purchase everything from an utterly simple, clear acrylic case all the way to an alligator leather and hand-engraved 24k gold-plated iPhone cover on Etsy. Custom illustrations of your pets, hand-carved wood, bedazzled, and bejeweled phone covers are just a few examples of the incredible variety of choices you'll find on this artist's platform. 
Protective, Drop-Proof iPhone Cases
If there's even the slightest chance (and there always is) that you could drop, bump, or bang your new iPhone, you should invest in a protective case. It might be a bit of a pinch to spend an additional chunk of change after laying out so much for your new device, but now is not the time to be penny wise and pound foolish!
Available for the iPhone 11, 11 Pro, and 11 Pro Max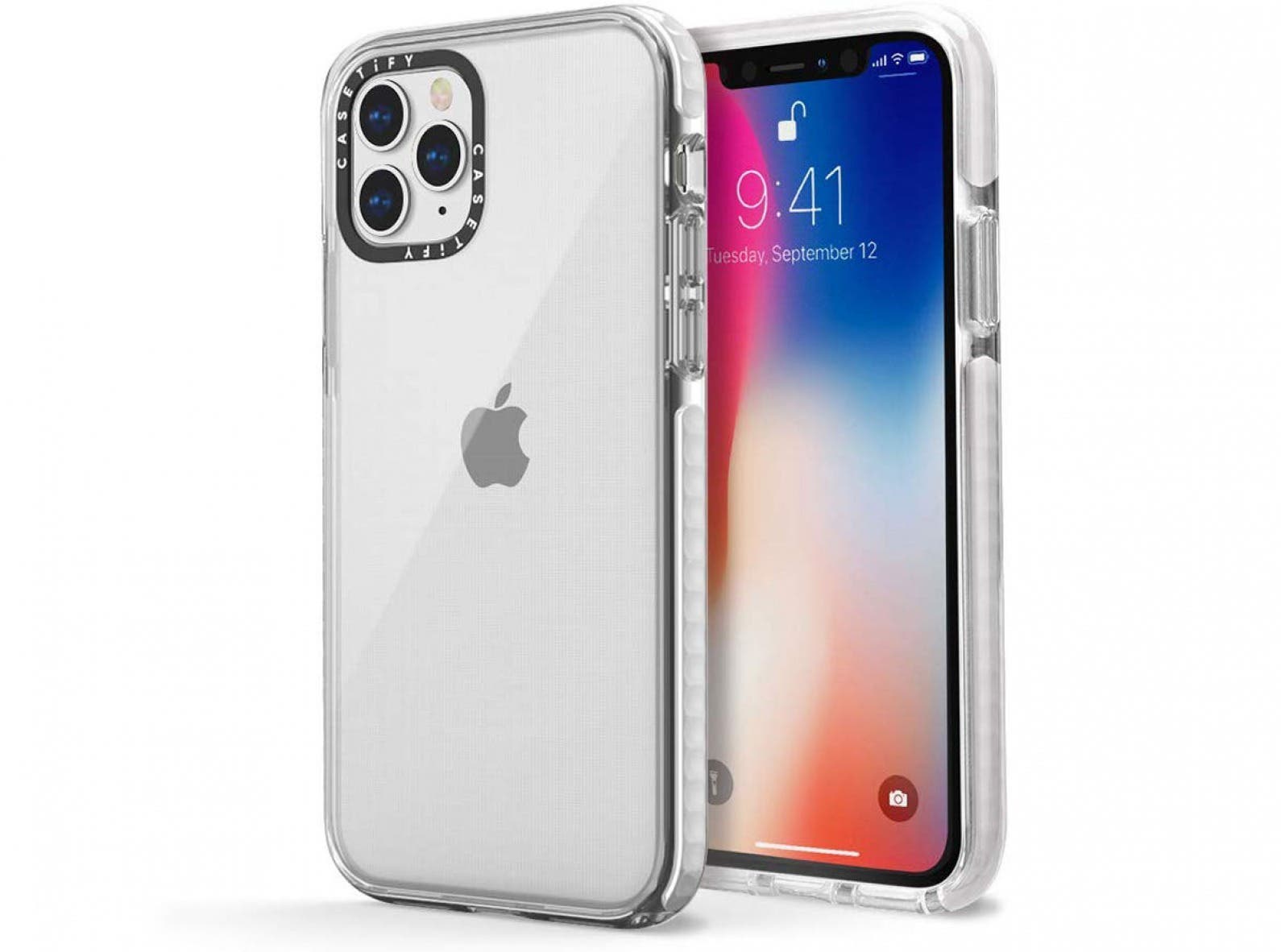 I could have put these cases in the Cute & Cool category because Casetify offers monogrammed options in a variety of finishes and colors. In addition to visual appeal, the cases also provide drop resistance up to 9.8 feet. While Amazon offers lower prices, if you want to see the full line with all color options, you can visit the Casetify website. 
Available for the iPhone 11, 11 Pro & 11 Pro Max
If you're looking for a drop, shock, and impact-proof iPhone case with a rugged, masculine look, check out what Urban Armor Gear has to offer. UAG cases exceed military drop standards, withstanding up to 26 four-foot drops and leaving iPhones unscathed. These cases are slim, light, and wireless-charge compatible despite the protection they offer to your device. Textured side grips offer extra slip protection, and side buttons are completely covered by tactile covers, with ports still easily accessible. 
Available for the iPhone 11, 11 Pro & 11 Pro Max
We take our iPhones everywhere, and that means they can pick up and carry all sorts of microbiology that we shouldn't be spreading around. The Presidio uses Microban antimicrobial protection to keep you and your loved ones safe from unwelcome bacteria, yeasts, mold, and fungi. In addition to protection from invisible hazards, this case offers drop protection up to thirteen feet, and raised bezel protection to keep your iPhone's camera lenses safe. You can choose between six different Presidio models, including clear, printed, wallet, and folio cases, and all of them include a lifetime warranty. 
Available for the iPhone 11, 11 Pro & 11 Pro Max
If you love PopSockets for their easy grip and ability to prop up your phone for hands-free viewing, but also need a durable, drop-proof phone case, you'll love the Otter + Pop. The Otter + Pop Symmetry series combines the convenience of a removable PopSocket with the stylish, slim protection that Otterbox is known for. The synthetic rubber and polycarbonate case offers raised screen bumpers around the edge of your phone's display, as well as button and mute switch covers to protect your iPhone's buttons without loss of control. Remove the PopSocket for wireless charging, or to switch to another of your favorite iPhone grips. 
Waterproof iPhone Cases
Although the entire iPhone 11 line is water resistant at depths of at least two meters for up to thirty minutes, you may want to consider a waterproof case for extra security. 
Available for the iPhone 11, 11 Pro & 11 Pro Max
This case review wouldn't be complete without mention of a Lifeproof phone cover. In this case, we'll go with the Fre, which is not only waterproof and drop proof, but also protects your iPhone from dust and snow. When you're looking for a truly waterproof case, the Fre delivers, protecting your iPhone for up to an hour and a half at depths of up to six and a half feet. 
iPhone Wallet Case
Available for the iPhone 11, 11 Pro & 11 Pro Max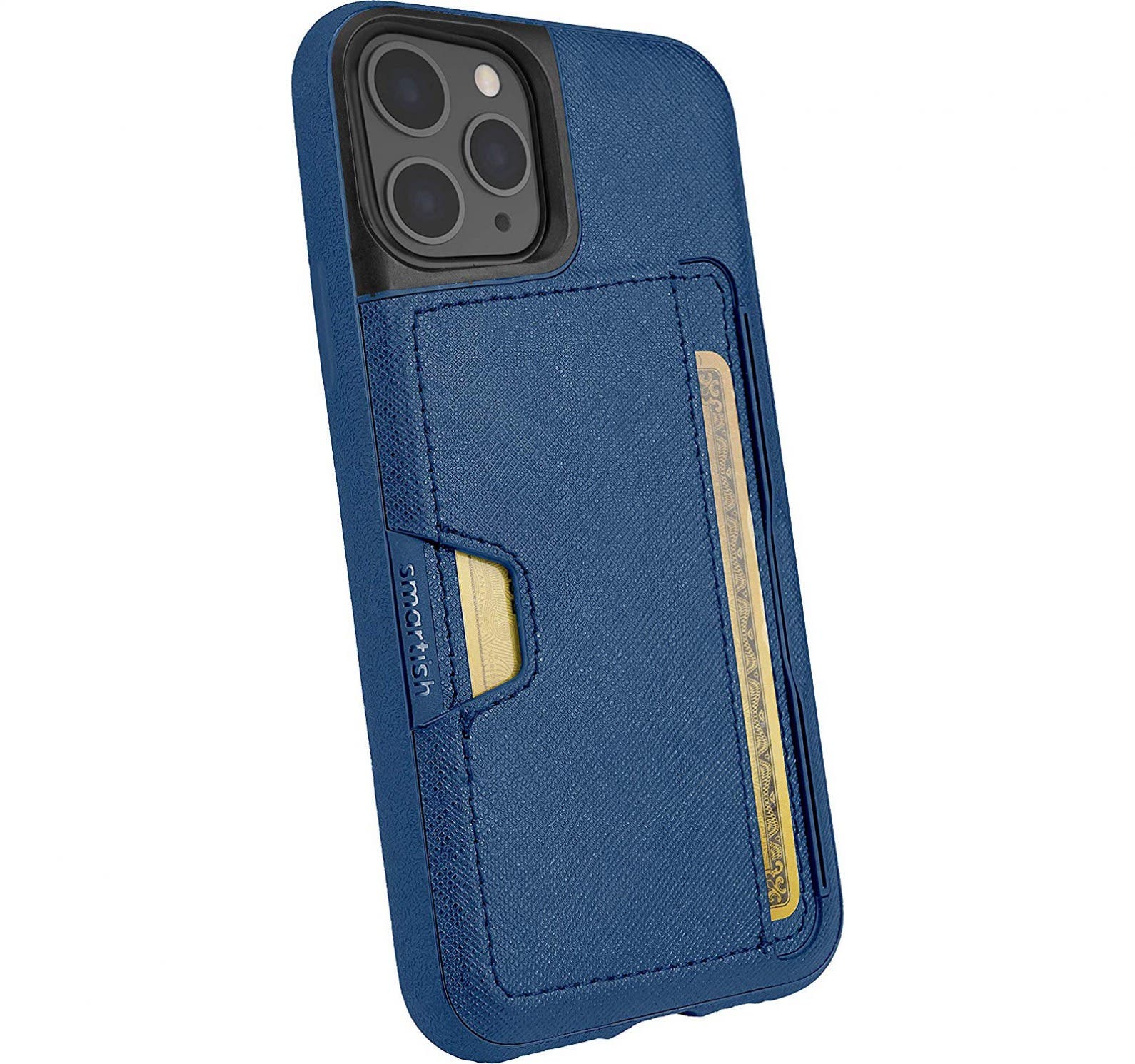 Choose between the Wallet Slayer 1, or the Wallet Slayer 2, both hold three cards plus cash and offer textured sides for improved grip. The Wallet Slayer 2 features a slot to insert a card as a phone kickstand for hands-free viewing of movies and videos. I've used my Wallet Slayer 2 for almost two years now, and love that I can grab my phone and leave the house without needing a purse or wallet!