By

Erin Smith
Thu, 09/17/2020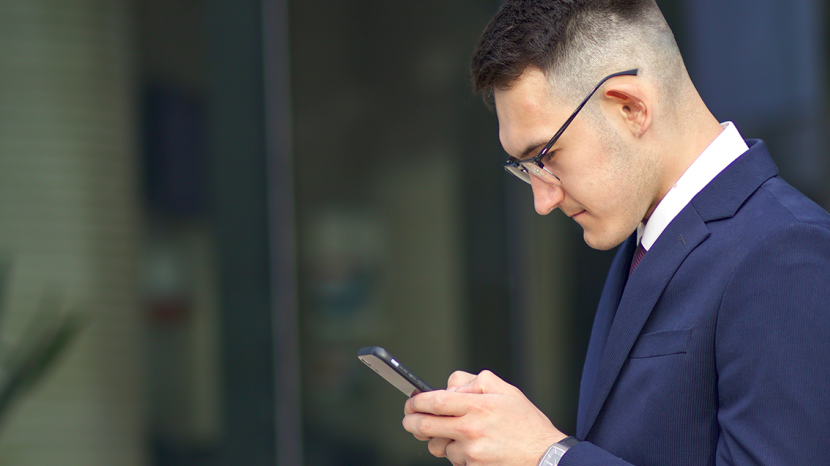 Check out our top app picks for texting, calling, and sharing media. Text messaging is hugely convenient, and many of us (myself included) prefer to send messages and content rather than to have unnecessary face-to-face interactions. These apps take on a whole new level of importance now that so many of us are working remotely. Sending quality documents, images, and text is crucial when conducting business and personal info-sharing, and apps that we once thought of for personal use only are now being employed to keep us employed.
Related: Best Apps for the Entrepreneur: Time & Money Management, Publicity & More
Master your iPhone in one minute a day:
Sign up to iPhone Life's Tip of the Day Newsletter and we'll send you a tip each day to save time and get the most out of your iPhone or iPad.
Boldly titled just "Messenger" on the Apple App Store, this top pick was a bit obvious, and for good reason. Facebook's very own messaging app wins this race by virtue of its reach and number of users, both of which are important considerations when choosing a communication app; the app won't do much good if your friends don't also use it.
Other features keeping it ranked at the top are the tried-and-true classics like video chats and multi-user messaging that Facebook does so well, along with the company's unparalleled ability to "sense" the needs of its users. A prime example is a recent feature rolled out called Facebook Messenger Rooms. This function allows up to 50 users to participate in a group video chat, which could be handy for both personal and business uses—a timely development considering current world events! Functions like GIF bar and media sharing are, of course, standard. The only drawback we can see with this app is that some users don't use Facebook, in which case this app wouldn't be useful. This app can be used on iPhone, iPad, iPod Touch, and Apple Watch.
If adorable was a ranking criterion, this app would come out on top hands-down, though bear in mind that this app is rated 17+ since it allows web access without in-app restrictions. Telegram is a fast, secure, cloud-based text message app for personal use, and it feels like texting but with a lot more pizazz. Developers take pride in the visual and customization options that Telegram provides—users have the option to personalize almost every aspect of use, and in-message stickers and clips are just as fun. Participants can even edit their messages after they've been sent!
The app also boasts ease of use, mimicking other common phone-based message apps that you're likely already familiar with, including the ability to make video calls and profile videos. Those of you who want to be able to share media and other content will enjoy the unlimited capacity to do so, and the fact that this app is cloud-based means you'll be able to access that content on any device where you have Telegram installed. This app can be used on iPhone, iPad, iPod Touch, and Apple Watch.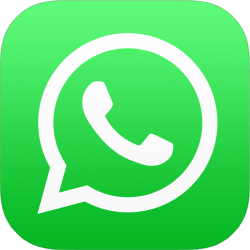 I'd be remiss if I didn't mention this popular app. It's been around for quite some time and is known for its excellent security and encryption. It's worth noting that WhatsApp is owned by Facebook, which means there's similarity in their privacy policies. The app's popularity comes from its fast and fun messaging with plenty of in-message media sharing capability. Where it lacks is in built-in GIFs and certain country limitations for voice calls.
In recent years, the app has come under fire for a viral threat that spread on its platform in 2018. The issue was quickly resolved, but it led to questions surrounding the use of the app by children. The app is rated 12+ and experts estimate the risk in this app is no more than that of other similar apps. This app can be used on iPhone, and also offers a WhatsApp Business option.
Viber was released at the same time as the Skype app, and quickly outpaced its competitor with its crystal-clear audio and video call quality, ease of use, and cool features like secret chats and GIF & sticker availability. With Viber you can send money through the secure app, and even share music and video if you add the right extensions. The one bummer we found with this app was that there are in-app ads, and users should keep in mind that the in-app purchases can be pretty tempting.
One notable feature with Viber is that it offers the ability to get a local number in another country, so that may be of use to those of you who travel! Another bonus is that it comes with an included QR scanner. This app can be used on iPhone, iPad, and Apple Watch.