By

Leanne Hays
Mon, 03/25/2019
Apple finally announced its rumored TV streaming service at the March 25 event in Cupertino. The tech giant is branching out in a big way and bringing other streaming and cable subscriptions under the umbrella of a completely redesigned Apple TV app. As well, Apple will offer original content through its premium Apple TV Plus service. Let's go over everything we know so far about the updates to the Apple TV app and Apple TV Plus streaming service.
What Is the Apple TV App & How Do I Get It?
The Apple TV app has been around for a while, and already comes preinstalled on the iPhone, iPad, iPod Touch, and Apple TV. Starting in May, the redesigned app that Apple announced at the March 25 event will arrive as a software update to iOS devices and to the Apple TV. At that time, it will also roll out to Macs, Roku and FireTV, and smart TVs (including ones from Samsung, LG, Sony, and Vizio).
Currently, the app acts as a TV guide of sorts, but pushes you to each content providers respective apps when you actually go to watch a show or movie. The refreshed Apple TV app promises to unify the experiency by letting you play content from iTunes, cable, and streaming service providers, all within the Apple TV app. Starting in May, you'll not only be able to watch your various content within the app, but you'll be able to choose paid content on a channel-by-channel basis and pay for it within the app. Amazon Prime and Hulu have already signed on for inclusion in the app, and more streaming services including DirecTV Now and PlayStation Vue will be on board soon. Netflix, however, has turned Apple down flat and will not be offering their content through the Apple TV app in the foreseeable future. 

Discover your iPhone's hidden features
Get a daily tip (with screenshots and clear instructions) so you can master your iPhone in just one minute a day.
App Organization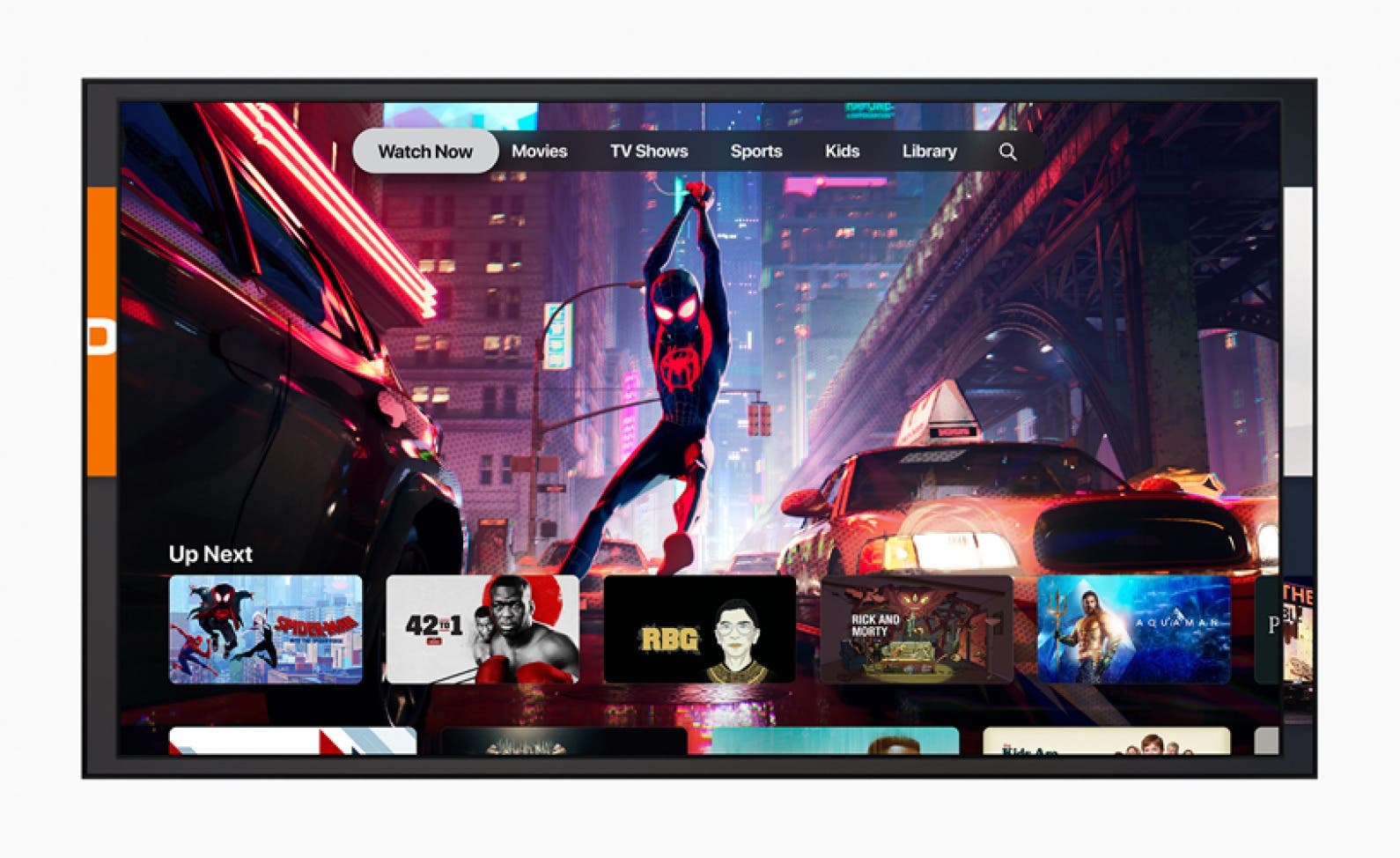 The format of the Apple TV app doesn't vary wildly from other popular platforms like Netflix; it has a Watch Now section full of shows you're currently into and movies you haven't completed yet. There's also a For You tab that uses machine learning to recommend content, as well as areas for renting iTunes content, watching sports, and even a kids' tab full of pre-screened content. The difference between the Apple TV app and competitors will come from the sheer volume of options available from multiple different providers, all in one convenient app. The advantages of buying subscriptions within the Apple TV app instead of from the networks' respective apps are ease of use (subscribe with a few remote clicks and watch via the TV app on all your devices), Family Sharing (share subscriptions with up to six family members), and offline support (download all the shows you want).
Apple TV Plus
I found the Apple TV Plus announcement a bit mystifying, though intriguing; overall it felt like an incomplete debut. In essence, Apple TV Plus will offer original content from award-winning writers, actors, and directors in genres ranging from children's shows to documentaries, to post-apocalyptic fantasy. It will be available likely in a tab of the Apple TV app. Some of the offerings I'm looking forward to include a rework of Amazing Stories, directed by Steven Spielberg, a documentary series about the immigrant experience in the United States, a Sesame Street coding program, and most importantly, two new shows and an interactive book club courtesy of Oprah Winfrey. 
While the content looks top notch, Apple has yet to reveal the price for Apple TV Plus, or even availability, although we're promised more information this Fall. Apple TV Plus is commercial free, and Apple doesn't track your content selection, so feel free to indulge in your current guilty pleasure. All of the app's content is available on-demand, on and offline so you can keep up with your favorite shows wherever you go.  
Why Services? Why Now?
Apple has long been known for ground-breaking devices and software that work together efficiently. With this focus on the integration between hardware and software, Apple's service sector has been a lower priority, but now the company is ready to transform into a fully-functional technological ecosystem, able to seamlessly support the use of their devices between platforms with native apps. To that end, Apple announced a slew of services today, although details are lacking when it comes to the big picture of the TV apps. 
Will You Use the App?
I'm interested in the Apple TV app due to the convenience of seamless streaming between platforms, Family Sharing, and high-quality audio and visuals, but I need more information, and that goes double for Apple TV Plus. I'll reserve judgement and stick with YouTube Red and Amazon Prime until I have more information.