By

Hallei Halter
Sat, 02/23/2019
* This post is part of iPhone Life's Tip of the Day newsletter. Sign Up. *
Playing Two Dots seems simple enough: connect enough same-colored dots in the allotted turns to advance levels. However, the more you play the more it becomes clear that Two Dots is a thought-provoking strategy game with unrelenting charm. With visuals that strike the balance of cozy and quirky, an amazing soundtrack, and gameplay that keeps players coming back for more, Two Dots is worth checking out. 
What It Is
First released in 2014, Two Dots has grown to over 1,800 levels that increase in difficulty to keep pace with the skill of its players. As you connect dots, they disappear off the board and different ones fall into place, sort of like Tetris. Connect enough dots of the same color before you've used up all your turns to advance. The game is made increasingly hard as the levels continue with obstructions and additional objectives. Try to think a step ahead as you connect dots; if you're able to connect them into a square, that clears the board of all dots of that color. With power moves like that and more, Two Dots is a game that's easy to learn and stays challenging enough to keep going.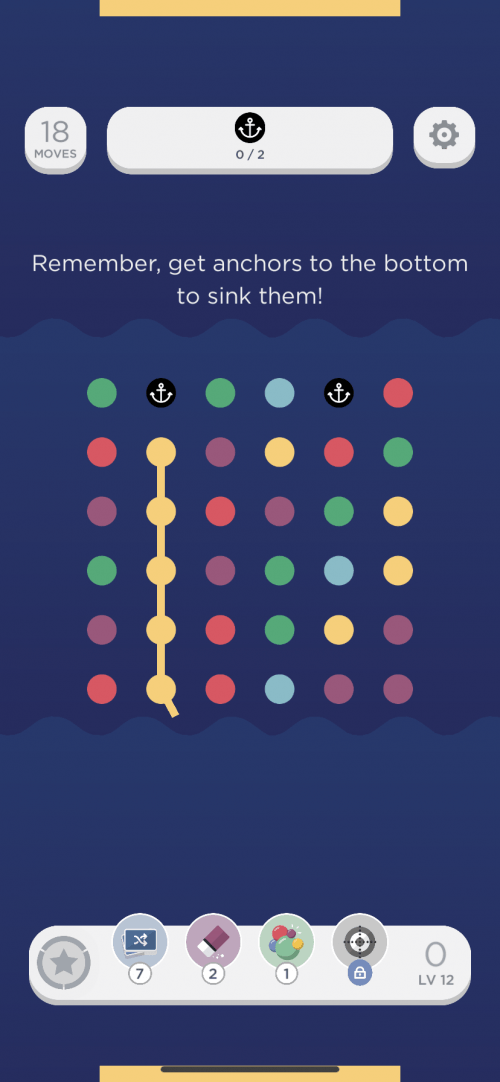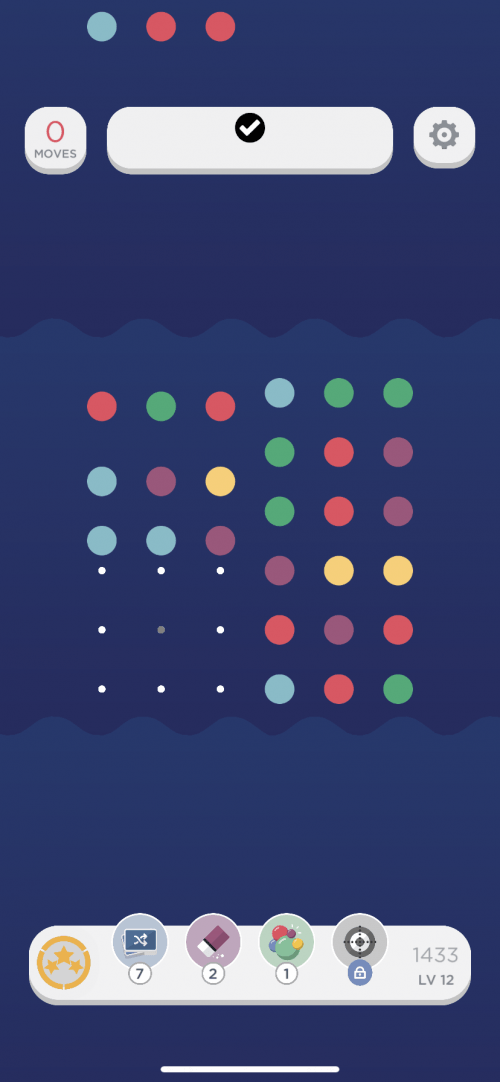 Why We Love It
For whatever reason, connecting dots is just really satisfying for me. I can't connect any dots at a diagonal; and it's one continuous line with no way to double-back to touch all the dots, so I'll feel some pressure as I watch how many I need to connect against how many moves I have left. The more advanced levels have power-ups and different moves I can use to clear the board, which add to the strategy part of this game. 
Sights & Sounds
The first thing I noticed is the map of levels on the main screen. The artwork is cute without being childish, there are a lot of rounded edges and bold colors to keep you looking to see all the details. Levels are shown as a dotted map on a background of changing scenery you can scroll up to see. Creatures, machinery, and more turn and move as you do up and down the screen. The soundtrack on the main screen is very relaxing, like a strumming intro to a leisurely adventure. The music during gameplay doesn't detract at all and works as white noise. The notes that play as I connect dots are almost a part of the music itself.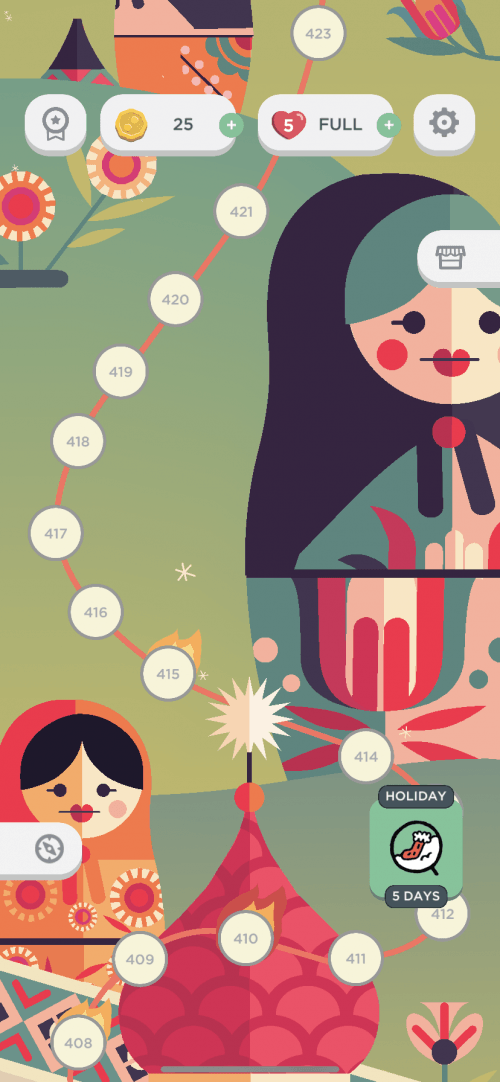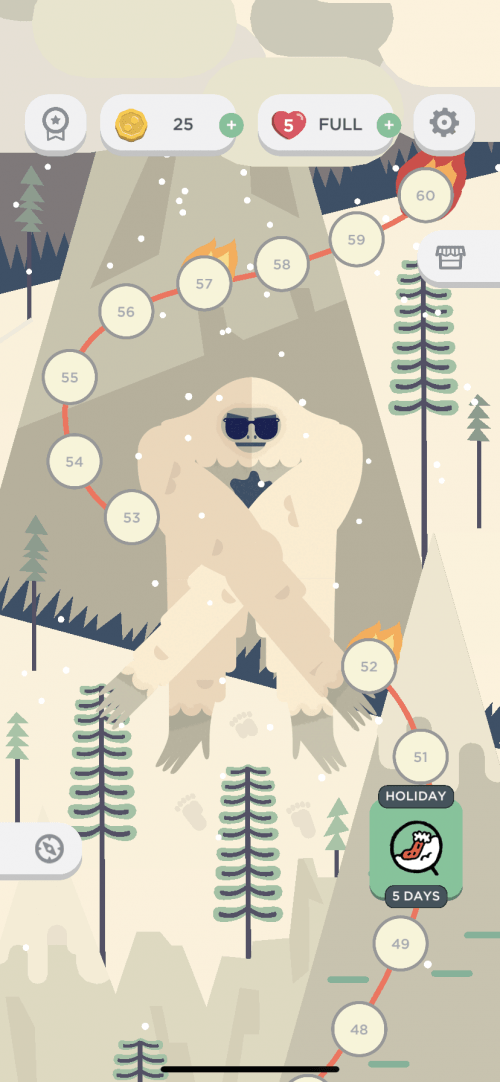 Features
Players are allowed five lives a day with in-app purchases available for advancing faster, but they're not obnoxious or strictly needed to enjoy the game. In Two Dots, the journey is definitely part of the game. Festive search and find levels are available on certain days. Treasure hunts, which are special levels of typical gameplay, are also available for limited times to rack up points and bonuses. Two Dots also provides a color blind mode that puts different symbols to differentiate colors on the dots. I often use it to help me focus. As you play, you'll also unlock special achievements.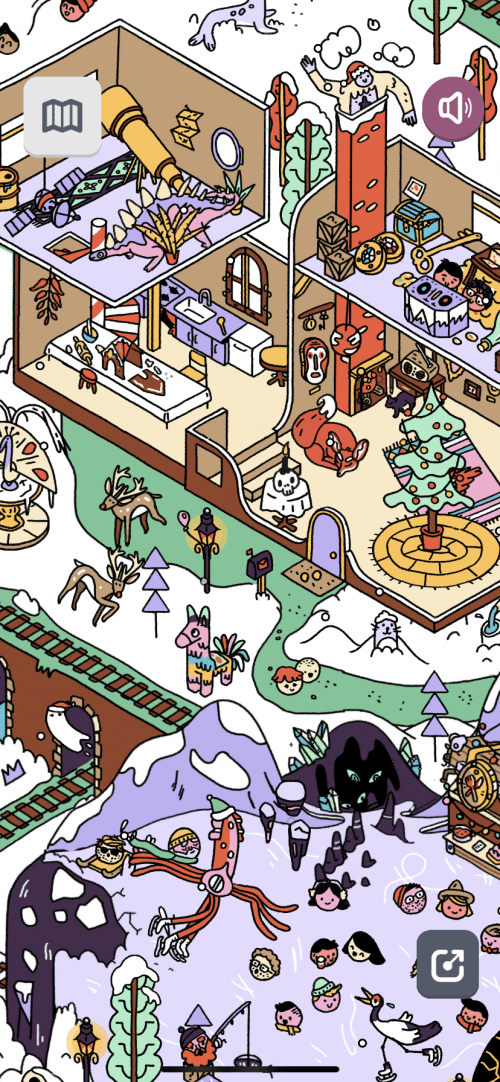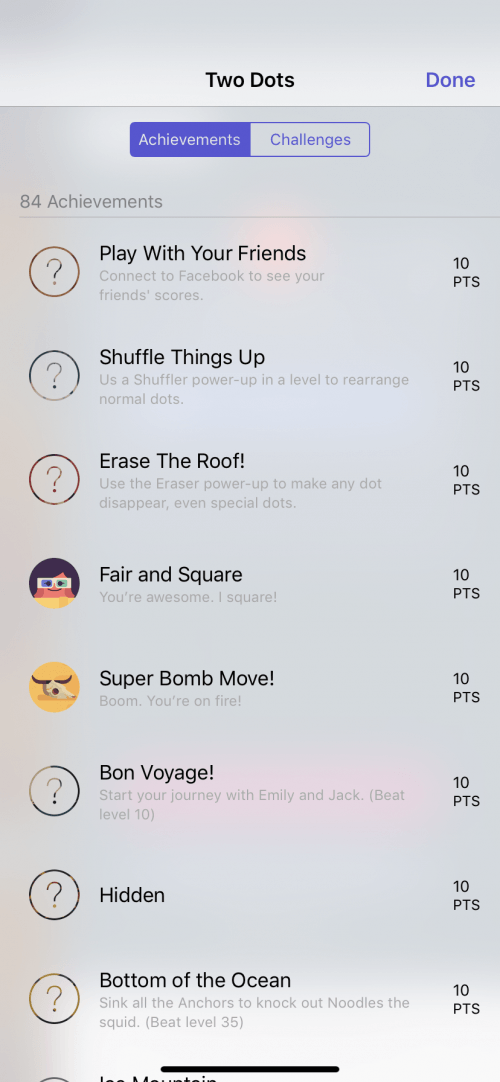 Connect To Facebook
You can play as Guest, but to have your game progress saved, you'll have to connect Two Dots to your Facebook account. Two Dots will not make any posts for you, but will let you see if any of your Facebook friends are already playing Two Dots and what their scores are, as well as challenging them in-game. Also by linking Two Dots to Facebook, you'll be able to play across devices. So if your niece wants to watch something on your iPad, you can keep leveling up on your phone.
Two Dots is an easy to learn game with plenty of hooks and challenges. One of my friends has been playing for years and I didn't understand why until I tried it for myself. For anyone who likes strategic puzzles, check out Two Dots.