By

Conner Carey
Updated 07/02/2018
* This post is part of iPhone Life's Tip of the Day newsletter. Sign Up. *
The developer of anxietyhelper, Amanda Southworth, was one of the recipients of Apple's WWDC scholarship program this year. Her main focus is on helping people, and both of the apps she's created so far have already done this. anxietyhelper is a mental health toolkit that provides easy-to-access information, resources, and tools for anyone struggling with anxiety, panic attacks, depression, bipolar disorder, or recovery. Her app has already made a big difference in my life; but I'm just one of many, which quickly becomes apparent reading the reviews. Learn more on what this app does and why we love it below.
Related: iOS 12 Roundup: Memojis, ARkit, Smarter Siri, Group FaceTime, More!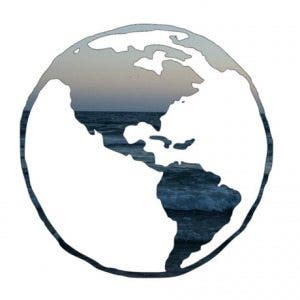 What It Does
anxietyhelper is navigated with swipes. If you find yourself on a page and want to go back, simply swipe right to return to the previous screen. Once you get used to this navigation, the rest of the app is easy to explore. Before I talk about the resources and tools that help people who struggle with mental health, I want to touch on the amount of fantastic information available for those who don't yet understand mental illness. For any of the categories, I highly recommend reading the information contained in the Info sections. It allows you to get a better understanding of what it's like to experience mental health problems and allows you to gain some knowledge on how you can help.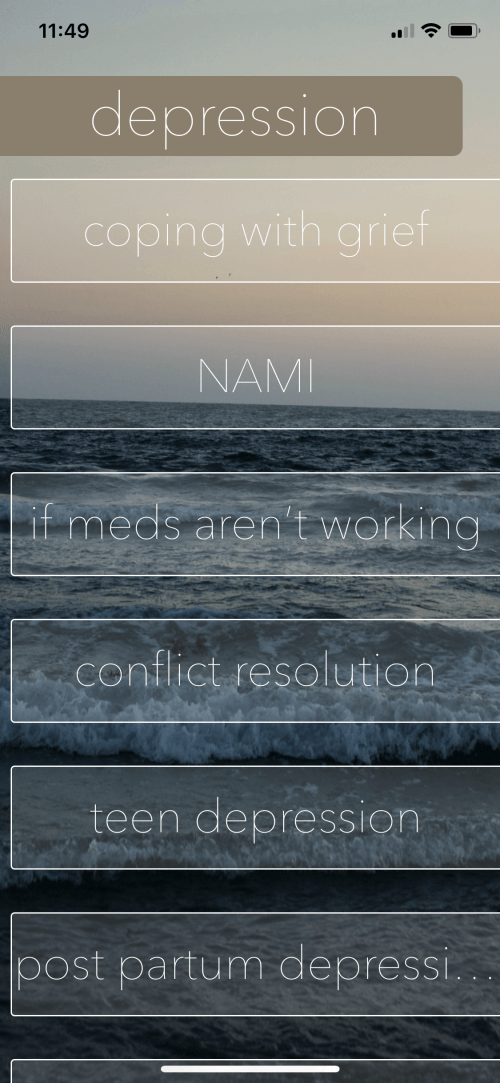 For those who struggle with mental health, this app can serve as a lifeline. When you're feeling okay, I suggest taking a look at the resources tab. There is a lot of information there, some that will be relevant to you and others not as much. But it's worth taking a thorough look so you know what the app can offer when you need it. Lastly, there are Tools available in the app. These tools are a lifeline when in the midst of mental illness. For example, under Panic Attacks, there is a tool that allows you to hand your phone to the person next to you and walks them through how to help you.
Why We Love It
My favorite part of the app so far has been the Tools section. When I found myself in the middle of a depressive downswing, I turned to this app. I chose Guided Venting and was able to use the question prompts to feel better. I started out simply outlining how I felt and before I knew it, I unraveled the thoughts and concerns that got me there. It didn't cure me, of course. But it got me out of that pit of despair that usually feels impossible to climb out of. I hadn't expected to get much from this app, but it was there when I needed it and I'm very appreciative that it was.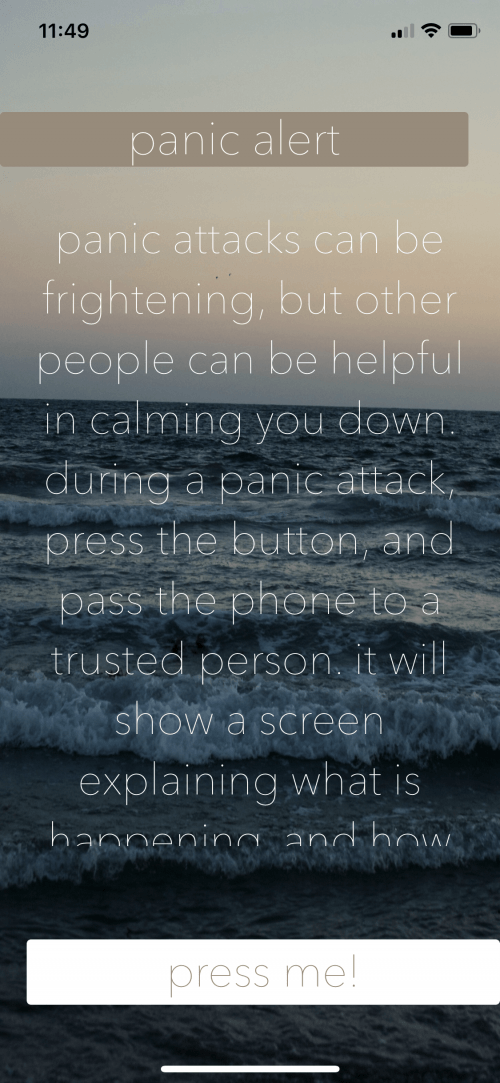 I've featured apps in the past that have also helped with mental health, but this one stands out from the crowd for me. I think the user interface could be improved over time, as I notice the navigation is confusing for some. However, anxietyhelper is the kind of human-centered technology that makes the world a better place.