By

Leanne Hays
Updated 09/10/2018
* This post is part of iPhone Life's Tip of the Day newsletter. Sign Up. *
I'm on a summer road trip right now with my kids and sister; an adventure I've been planning for the last two months. My favorite booking tool for accommodations has been, by far, the Airbnb app. This free travel app has saved me not only money, but also loads of time and effort in researching and budgeting for our lodgings from Iowa to the East Coast and back again. Whether you're planning a business trip or a family vacation, going to somewhere rural or to a big city, there's an Airbnb room, apartment, or house just right for you. Let's go over what the Airbnb app is, how it works, and why you should try it out if you haven't already. 
Related: How to Avoid Roaming Charges on iPhone When Traveling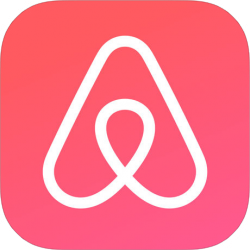 What is Airbnb & How Does it Work?
If you haven't heard of or used Airbnb yet, the best way to explain it is that it's part of the new sharing economy. Homeowners can list a room, a suite, or an entire house or apartment on the Airbnb website, which is fully accessible from the app. All renters need to do to book their Airbnb is to create a free account, then browse for a listing in the location and for the dates that they need; there's usually an option for every budget. 
Once you've decided on the place you'd like to stay, you confirm your choice and choose a payment method. If the Airbnb host decides to approve you, you'll receive a confirmation and your trip is a go! 
After you've completed your stay, you have the option to review your experience. Homeowners can rank you as a guest as well; this process weeds out both problem renters and unsuitable properties, improving the Airbnb experience for everyone.
Why We Love It
Savings & Cost Effectiveness
The Airbnb app allows you to set a price range for your search, so you won't waste time looking at properties you can't afford to rent. The savings are significant over booking a traditional hotel; I found accomodations for all four of us in a full, separate apartment in Gettysburg, PA, with all amenities for only $72 a night.
Flexibility
I had to push my trip back six days and rebook three Airbnb's I had already chosen dates for. Although I was worried I wouldn't be able to get my money back, all three homeowners were extremely understanding and all I had to pay was a $3 rebooking fee per location! Cancellation policies can vary from host to host, but even a strict Airbnb usually allows for a full refund with 30 days notice.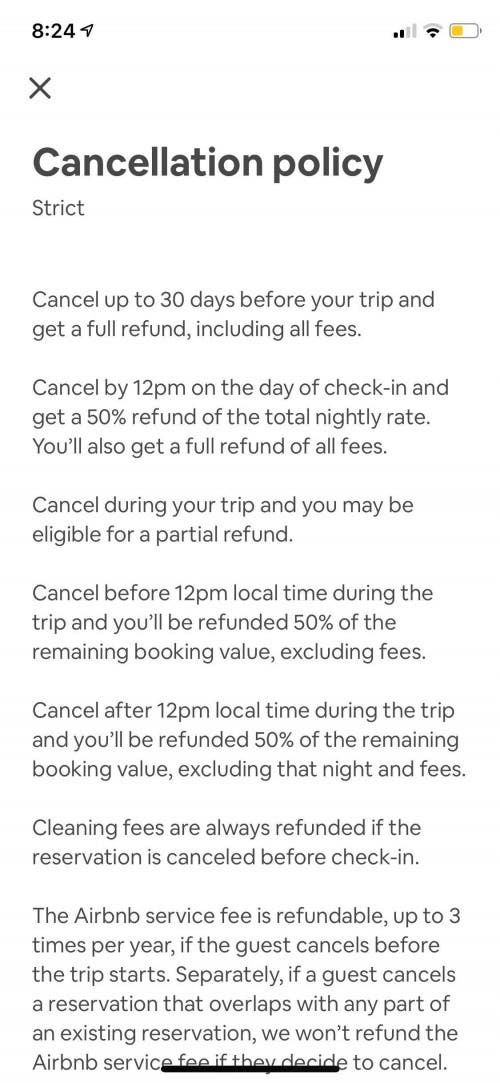 Selection
You can find an Airbnb just about anywhere in the world, fully reviewed and vetted by other account holders, and with prices, amenities, and cancellation policies clearly spelled out. Rather than staying in one hotel room, you can have an entire apartment or house and share with your friends for the same price.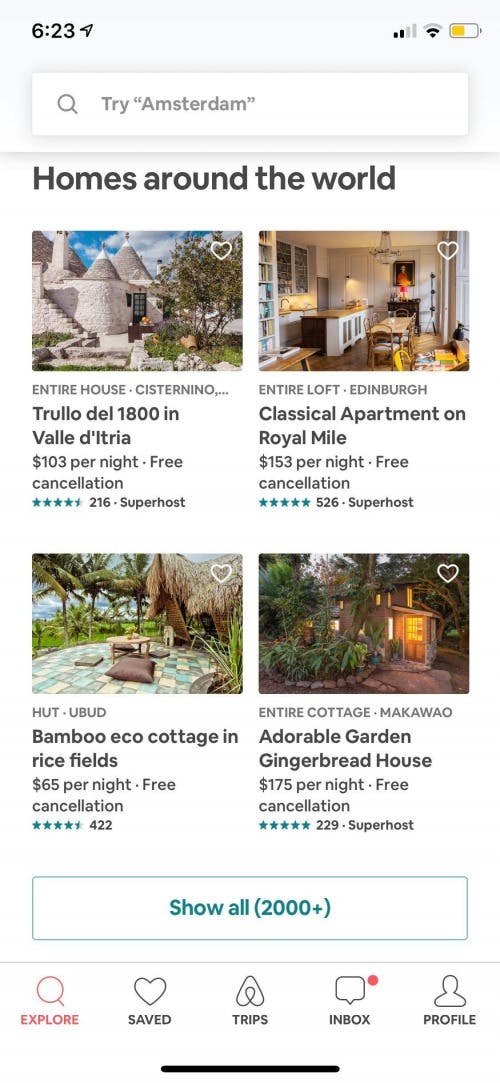 What Do You Think?
Have you used the Airbnb app yet? What's the best property you've found? Share with the group so we can book it too!