By

Conner Carey
Updated 01/29/2018
One of the best ways to protect your iPhone 8 or 8 Plus (or your iPhone 7 or 7 Plus) is to get a screen protector. Tempered glass screen protectors in particular offer great drop protection for the glass screen beneath. Of course, we recommend using a rugged case for your iPhone 7 or for your glass-bodied iPhone 8 as well, but covering your iPhone screen is priority number one. If you prefer not to use cases (you really shouldn't go without a case on the newest glass-bodied iPhones!), screen protectors become even more important. There are tons of companies out there with iPhone screen protectors, which means there's a lot to choose from in a wide range of prices. We're going to cover our picks for the five best screen protectors for iPhone 8 and 8 Plus. Any of these tempered glass screen protectors will also work with the iPhone 7 and iPhone 7 Plus.
Related: Best Protective Cases for the iPhone 8 & 8 Plus: Waterproof, Rugged, and Tough
InvisibleShield by Zagg has multiple lines of screen protectors for all models of iPhone. In general, Zagg is a trusted brand for protecting your iPhone screen. I've been using the Sapphire Defense screen protector on my iPhone for the past few weeks. Despite having dropped my iPhone multiple times from distances no iPhone user feels comfortable admitting, the screen protector stayed completely intact. When I removed it, there were no chips in the glass. As far as I could tell, it would have continued to serve me well for weeks, if not months, longer. I will note, however, that after the frequent dropping of my iPhone, the tempered glass screen protector itself was quite scratched. But overall it did a perfect job of protecting my iPhone screen beneath the protector.

Discover your iPhone's hidden features
Get one daily tip each day (with screenshots and clear instructions) so you can master your iPhone in just one minute a day.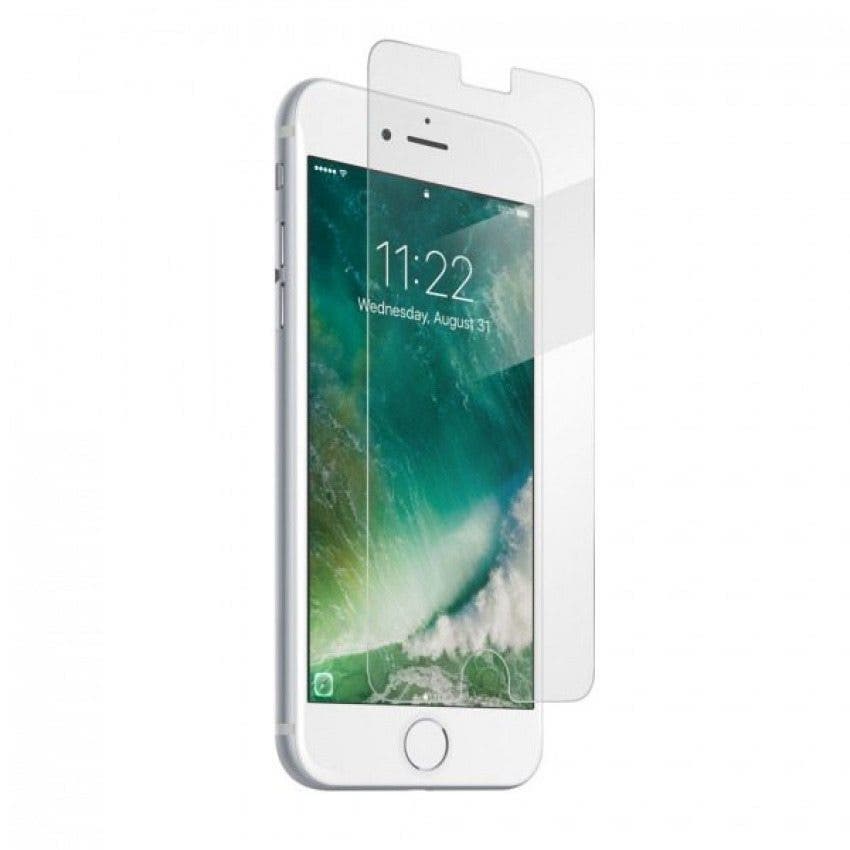 Our CEO, David Averbach loves BodyGuardz screen protectors. For good reason too—BodyGuardz iPhone screen protectors absorb impacts with ease and are scratch resistant for a clear screen after lots of use. BodyGuardz offers lifetime replacements (as does Zagg) as well as a 30-day money back guarantee. David's verdict after using it on his iPhone? "Application could be easier, but there aren't any scratches. I have a couple small bubbles that have popped up, but it hasn't broken, which is a big deal for any glass iPhone screen protector I'm using."
Moshi is different from the other screen protectors on our list in that it includes the frame around the screen, which means you need to buy a white or black screen protector to match your iPhone. This can be a great asset especially if you don't use a case: I've seen an iPhone with a screen protector drop at just the wrong angle and completely crack a screen that should have otherwise been protected. Moshi IonGlass is also fingerprint resistant and has a cutout on the Home button for smooth use of Touch ID with the protector installed.
Of the screen protectors on our list, this is the only one that offers privacy when someone attempts to peer at your screen from the side. However, when looking at the screen straight-on, Alpha Glass has great clarity for perfect image quality. None of your touch screen's responsiveness is lost with the screen protector installed, and it's designed not to scratch or splinter. I tried this screen protector on any iPhone 8 for a couple weeks; overall, I wish it was just slightly wider as I feel like I'm forced to leave a sliver of iPhone 8 screen unprotected, but the screen protector itself did a great job of providing a solid glass layer between my clumsy fingers and the delicate iPhone 8 screen.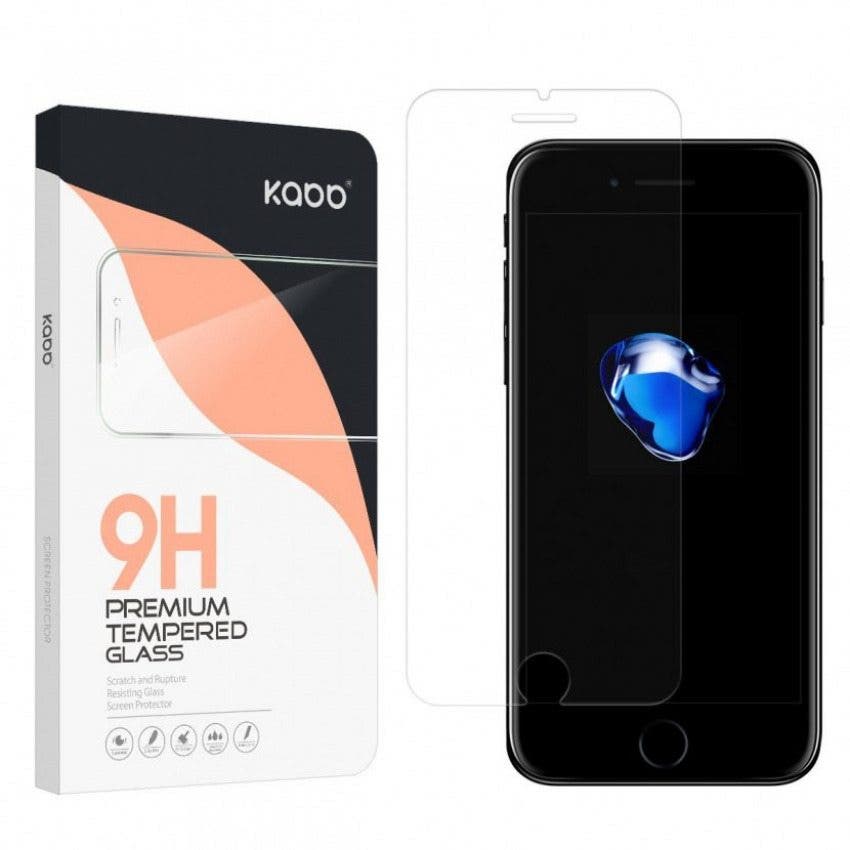 With such a ridiculously low price, I thought Kabb would be too good to be true. However the brand has seriously surprised me with the quality of its iPhone screen protector. The 9H surface hardness with oleophobic coating makes for a thick, solid piece of glass for protecting your iPhone's screen. I've found the Kabb screen protector to be easy to install as well. After cleaning my screen, applying the protector was seamless and left no bubbles. In short, if you're looking for an iPhone screen protector on a tight budget, Kabb is a great option for you and your wallet.
Top Image Credit: Denys Prykhodov / Shutterstock.com