By

Sarah Kingsbury
Thu, 06/02/2016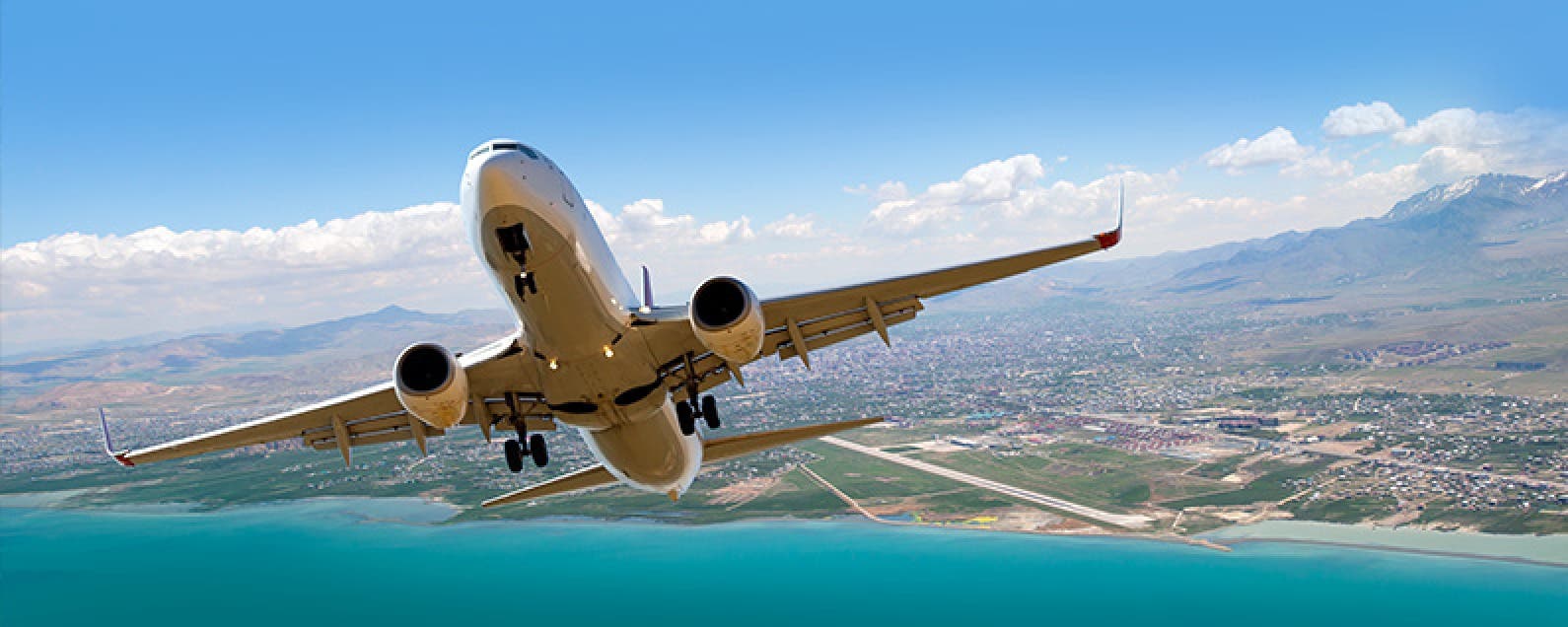 International travel can be the adventure of a life time. It can also be exhausting and complicated. Here are 15 free iPhone apps in no particular order that will help make everything about international travel a breeze, from planning the trip, navigating airports, and finding the best places to stay,  to seeing the sights, negotiating unfamiliar languages, and staying healthy and safe. Check out our list and let us know in the comments if we missed any. Bon voyage! 
Related: How to Create an Automated Out-of-Office Reply
1. Google Maps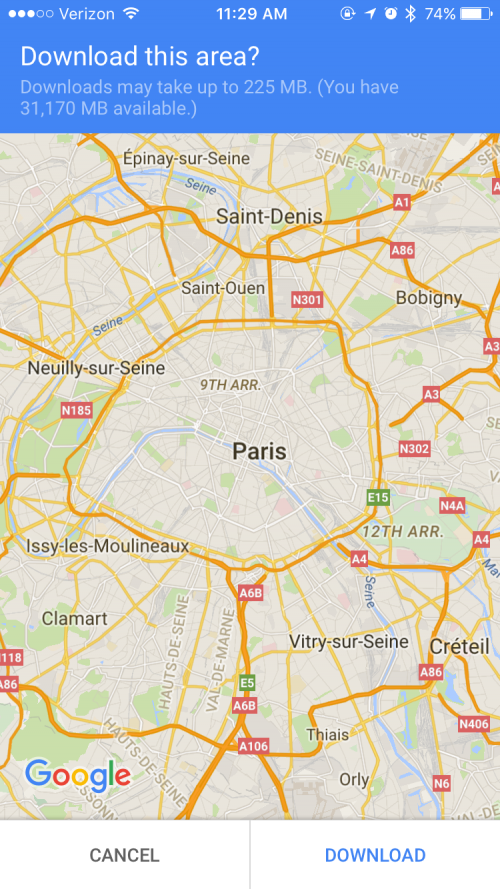 While Google Maps (free) stands out when it comes to navigation and transit directions, the app really comes in handy for international travel thanks to its offline maps feature. Save a map of the region you're visiting and then navigate with ease without worrying about racking up big data charges.
2. Currency Converter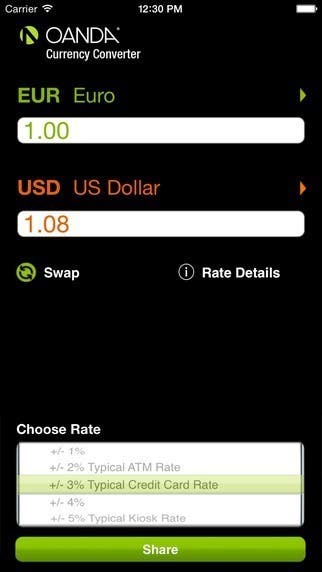 A good currency conversion app is a must while traveling abroad. Currency Converter (free) by Oanda is easy to use, gives rates for ATMs and credit cards and more, and lets you save frequently used currencies for quick access.
3. Google Translate
While it's a good idea to brush up on the local language before visiting a new country, odds are you won't be anything close to fluent by the time you arrive. Google Translate (free) offers translations in 103 languages. If you download the translation files ahead of time, you'll be able to get offline translations for many of them. The app can even translate text on signs and other images using your iPhone's camera.
4. My Data Manager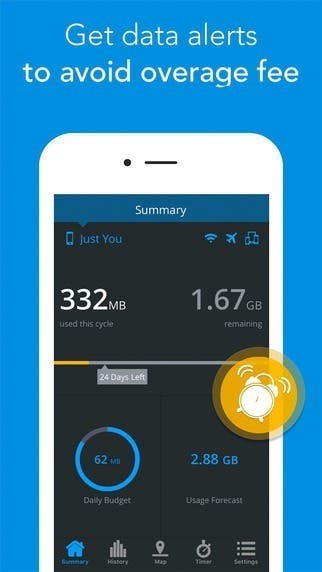 Without careful planning, it can be easy to accidentally rack up a huge cell phone bill when traveling. In addition to looking into purchasing an international travel plan, consider using an app like My Data Manager (free) or checking to see if your carrier has an app for tracking your data. My Data Manager will track your data usage and alert you if you are getting close to the limit. The app can even track data usage for shared plans.
5. TripIt
Use TripIt (free) to keep track of all your reservations in one place. The app will also sync your itinerary with your calendar and offer navigation support for all your destinations.
6. GateGuru
While GateGuru (free) can help you out with last minute car rentals, security checkpoint wait times, and gate changes, the best thing about this app is its ability to help you navigate to your gate in an unfamiliar airport and then provide you with recommendations for the best restaurants and amenities in your terminal.
7. Venmo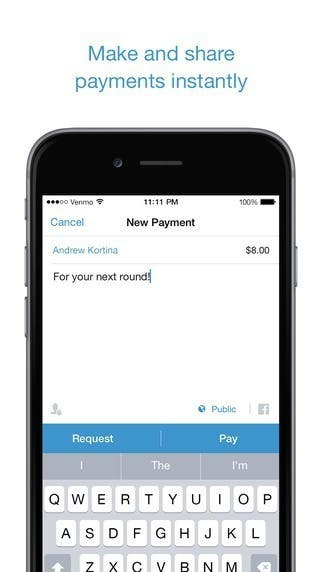 Traveling with a group of friends often means one person is buying tickets, paying for dinner, and more for everyone. Don't wait until you can find an ATM in a strange city to pay for your share of dinner. Use Venmo (free) to pay back a friend or to collect what you're owed.
8. WhatsApp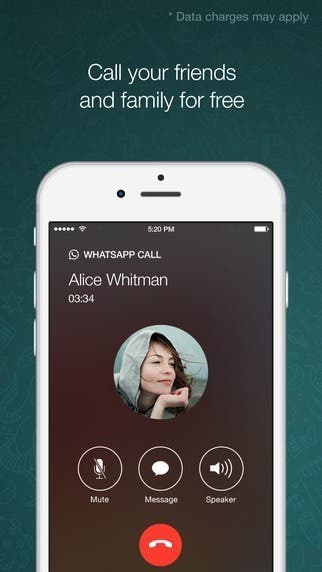 While FaceTime and iMessages allow iOS users to communicate for free over Wi-Fi, not everyone you want to contact while out of the country will have an iPhone. WhatsApp (free) lets users place free international calls and send messages over Wi-Fi to anyone with the app on their phone.
9. Surge
Uber is a great way to get around cities all over the world, but nobody likes getting burned by Uber's surge pricing. the app Surge (free) was developed to help Uber drivers go where the demand (and prices) are highest, but riders can use the app as well to avoid the exact same things!
10. Guides by Lonely Planet
Guides by Lonely Planet (free) offers curated guides with offline navigation, expert tips, and recommendations for cities all over the world.
11. Splitwise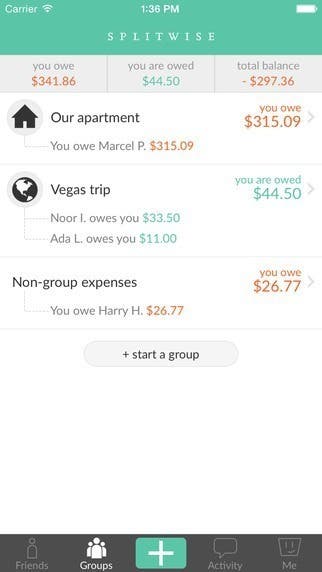 Easily manage the finances involved in group travel by using Splitwise (free) to track and share costs.
12. Hopper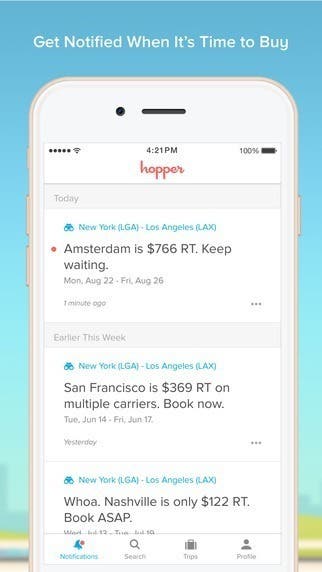 Hopper (free) makes sure users find the cheapest plane tickets by tracking price fluctuations, cheapest times to travel, and least expensive airports to travel from and sending alerts when it's the best time to buy.
13. Emergency Phone Numbers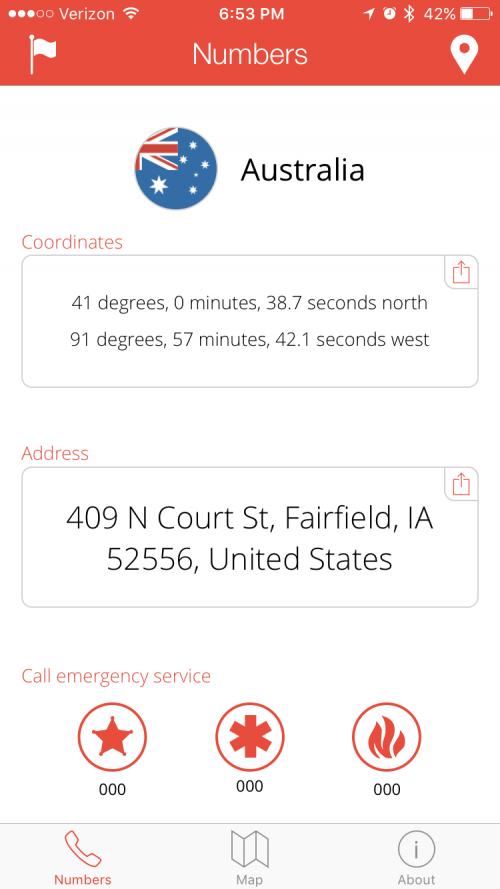 Not knowing how to get help in the case of injury or some other serious emergency is every traveler's nightmare. Emergency Phone Numbers (free) lets users call local emergency numbers directly from a widget in the iPhone's Notification Center. The app then shares the user's location with emergency services.
14. Airbnb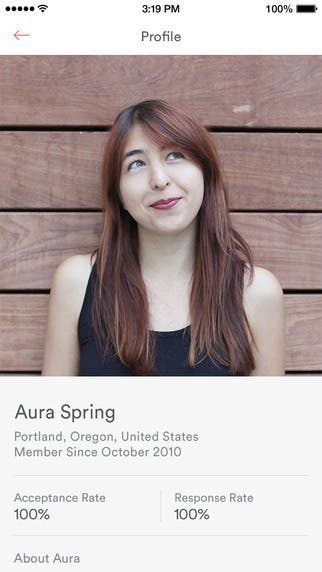 Why stay in a hotel when you can rent a room in a local apartment or home, or even a whole house using Airbnb (free)?
15. CDC TravWell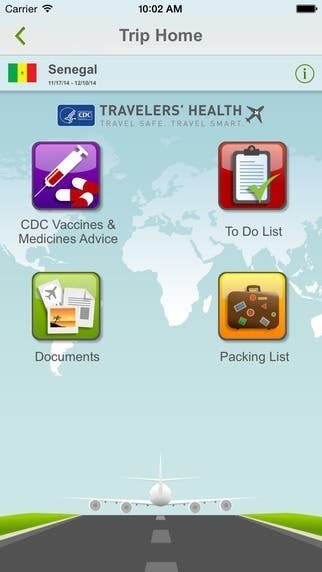 Access all the Center for Disease Control's location-specific vaccination and health recommendations from your iPhone with CDC TravWell (free).
Top Image Credit: muratart / Shutterstock.com