By

Abbey Dufoe
Updated 11/25/2018
A lot of gadgets connect via the iPhone's built-in Bluetooth these days. But what if you're listening to music on your Bluetooth speaker when your phone rings and you don't want the whole room to hear your conversation once you pick up the phone? Luckily, it's easy to quickly switch the audio from a Bluetooth speaker to your iPhone's internal speaker or to your AirPods or other Bluetooth headset. Here's how to bypass a Bluetooth device when taking or making a call.
You may also like: How to Disconnect Your iPhone from a Bluetooth Device
* This post is part of iPhone Life's Tip of the Day newsletter. Sign Up. *
When connected, tap the Audio circle on the top right.
This will give you the option to pick up the call on your iPhone speakers instead of your device.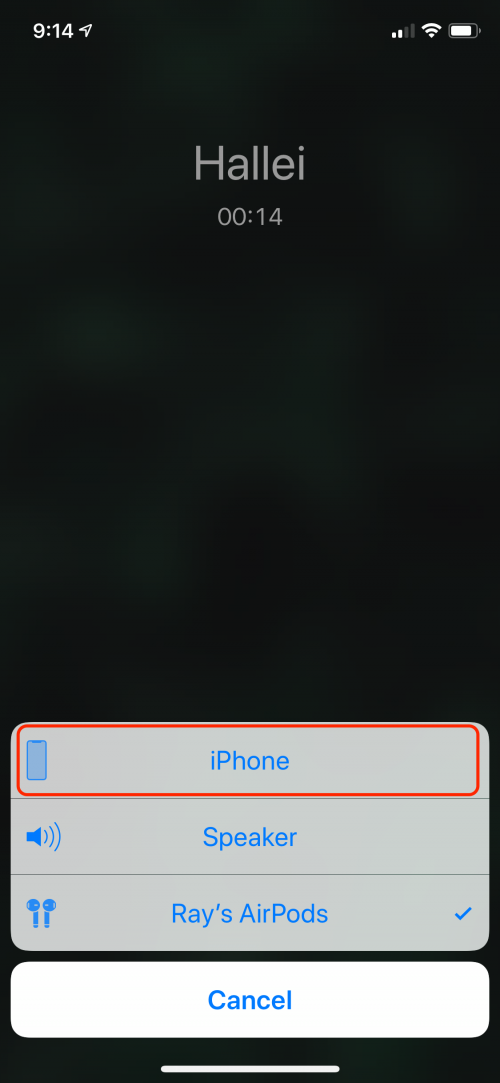 As you can see, the options are my Airpods, internal iPhone speakers and Speaker. The device should stay paired with your phone and resume playing media once you hang up.
You can also switch audio without unpairing when making a call. Just tap the same circle after you place the call; you will have the same three options.