By

Abbey Dufoe
Updated 02/17/2015
Master your iPhone in one minute a day: Sign up here to get our FREE Tip of the Day delivered right to your inbox.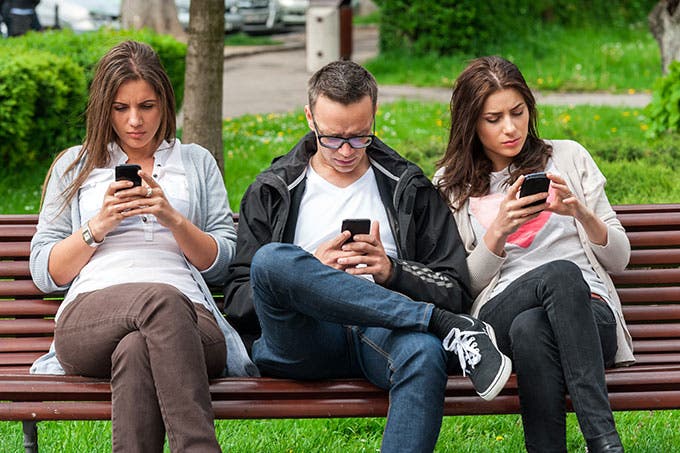 So maybe you love group messages, maybe you hate them. Either way, the new iOS8 update came with ways to customize your group message experience.
First, access the "Details" menu in the thread.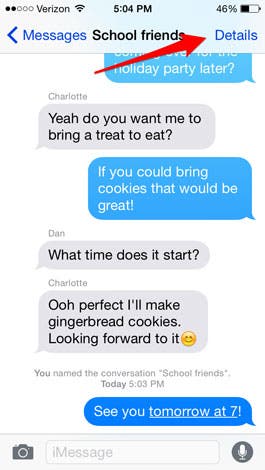 This will take you to a new screen where you can access the contact information of the people in the thread, location settings and other cool features.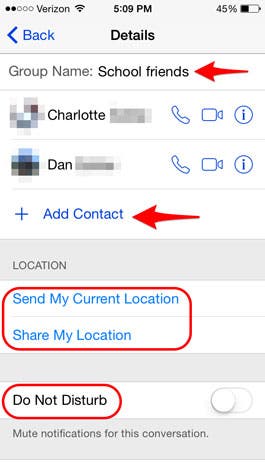 To add someone to the group, tap Add Contact. You will see a list of recent contacts or you can search for someone's contact information. Want to send your location? Choose to send your current location or share your location until the end of the day. Texts blowing up your phone? Choose to mute notifications by toggling Do Not Disturb on. You will still get iMessages, you just won't be bothered by endless conversations. If you didn't create the group, and the texts are getting too annoying, scroll down further and choose Leave the Conversation, a new feature in iOS8.
Top image credit: Vlad Teodor / Shutterstock.com