By

Donna Schill
Tue, 05/23/2017
* This post is part of iPhone Life's Tip of the Day newsletter. Sign Up. *
Capturing special or funny moments is one of the things our iPhones do best. And sometimes, taking a video is the best way to do that, such as when you want to show friends or family the new trick you taught your puppy. But once you've recorded your cute video, you'll need to attach it to a message to send it to a friend. Here's how to attach a video to Messages on iPhone.
Related: How to Save Photos from Text Messages on iPhone
How to Attach a Video to Messages on iPhone
Once you've recorded your video, open the Messages app.

Open the conversation thread you want to send the video in or start a new message and select the recipient you'd like to send the video to.

Tap on the camera icon located on the lower left corner of the screen.

To open your Photo Library, swipe right from the left side of the screen toward the bottom.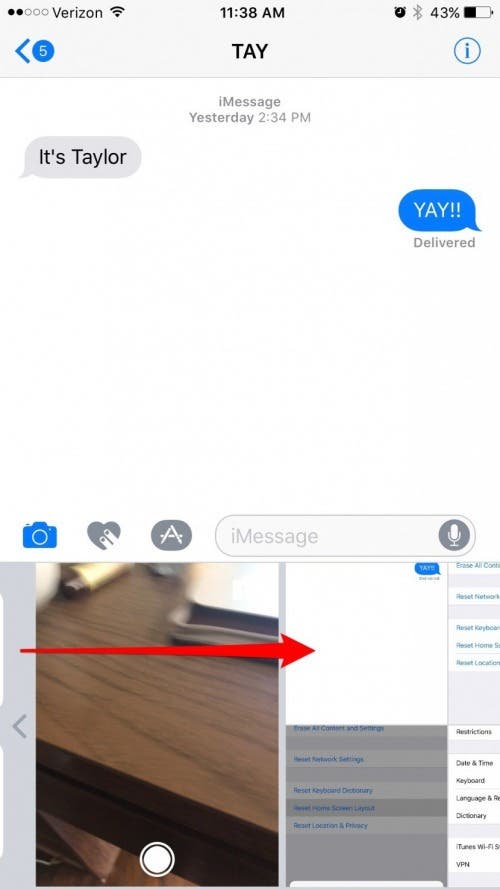 Select Videos.

Select the video you'd like to send. Tap "Choose".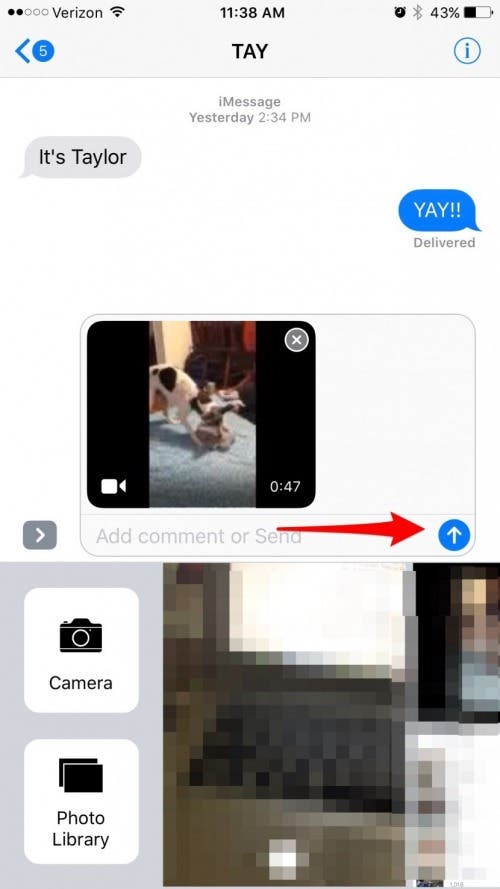 If you'd like to create a new video within Messages, tap on the camera icon instead of Photo Library. Swipe right to activate video mode, tap record, and record your video. You'll have a chance to review your video, and if you don't like it, tap on retake. Otherwise, tap Done and hit send.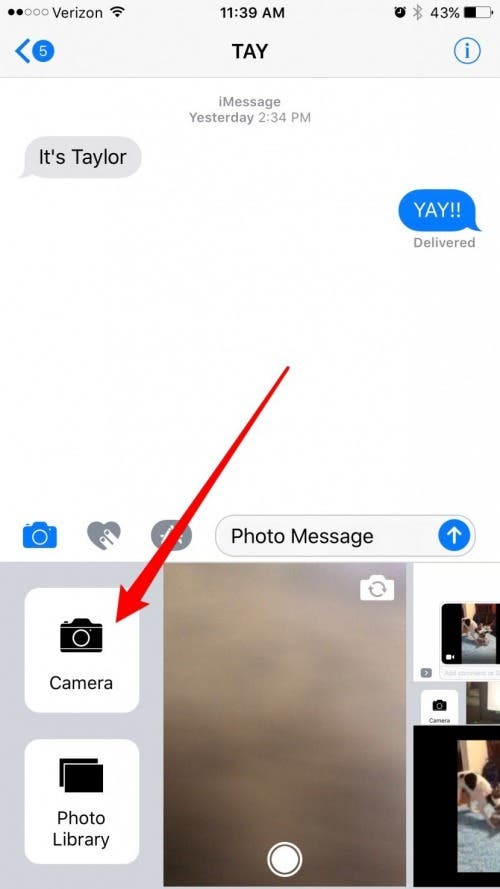 Top image credit: 10 FACE / Shutterstock.com