By

Dig Om
Updated 08/31/2017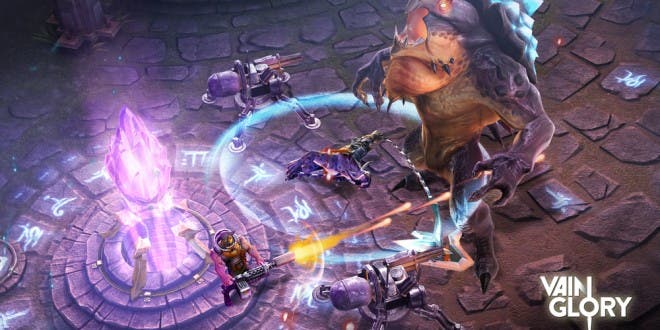 I've been using an iDevice as my primary means of game consumption since the introduction of the iPhone in 2007. Since that time, I've see the landscape of iOS gaming change dramatically, but perhaps never more significantly than this year with the introduction of the iPhone 6 Plus alongside Apple's A8 chip and Metal interface. If Apple's iOS devices presented a challenge to consoles and dedicated handhelds alike before now, I would consider the iPhone 6 Plus the beginning of the end for the age of console-dominated gaming. 
Master your iPhone in one minute a day:
Sign up to iPhone Life's Tip of the Day Newsletter and we'll send you a tip each day to save time and get the most out of your iPhone or iPad.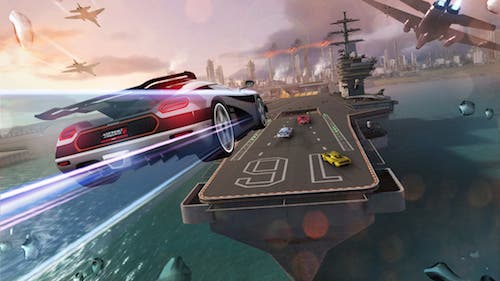 While I'm not a big fan of the "Gamer" stereotype, (what with #GamerGate and all) the fact of the matter is that I have always played a lot of video games—as much as I can with a busy schedule—so the gamer moniker does apply. It is from hours and years of gaming experience that I can say: Apple's iPhone 6 Plus and iOS 8 constitute the best gaming ecosystem around, even though they've only recently been released to the public. With the introduction of the iPhone 6 Plus, Apple has effectively leveled the playing field and completely blurred the lines between what a handheld gaming system can be and what a console or PC offers. While the iPhone 6 Plus may not immediately steal the hearts and souls of dedicated console or PC gamers, it has the potential to.
I consider the iPhone 6 Plus to be such a disruptive force within the international gaming community that serious gamers will take note, and more developers of AAA, premium games will start to develop games for the next generation of gaming, which I believe is already being dominated by Apple's iOS and iDevices. While many of the old guard within the gaming community may still be in denial about the rise of iOS as the future of gaming, I think the writing is in the wall for those who have eyes to see, and it's never been more clearly visible than with the introduction of the ultimate portable game device, the iPhone 6 Plus.
Now let's take a moment and break down some of the main reasons why I see the iPhone 6 Plus as such a game changer for Apple and for the gaming community at large. I'll summarize some of the key points as to why the iPhone 6 Plus is the leading portable gaming device and points towards a future of iOS video gaming that's undoubtedly going to blow a lot of people's minds.
Portability
The iPhone 6 Plus is perfect for gaming on the go, but it's definitely not a device that's just geared towards casual gamers. The graphics and processor speed make the iPhone 6 Plus a device that will attract core and hardcore gamers alike, and it's the perfect size for extended play sessions. In fact, many core gamers will already be used to holding a gaming instrument about this size in their hands for prolonged periods, either from playing on devices like the popular and portable Playstation Vita, or from long hours spent holding a console game controller. Additionally, by pairing the iPhone 6 Plus with a peripheral console-caliber game controller such as the Stratus by SteelSeries, gamers can have an unobstructed view of the iPhone 6 Plus's large and magnificent screen. And if the screen size of the 6 Plus isn't big enough, it's a simple enough matter to stream gameplay to a larger monitor, which is perfect for involved multiplayer action like the soon-to-be-released MOBA, Vainglory or the amazing FPS, Modern Combat 5: Blackout.
A Beast of a Battery
I migrated to the iPhone 6 Plus from an iPhone 5, so not only have I noticed a huge leap in graphics and display resolution with the 6 Plus, I've also seen first hand, the incredible improvement in battery life that the 6 Plus delivers over an iPhone that is now two years old. It's been an absolute pleasure to be able to go through the day without constantly feeling like I needed a power source nearby or that I need to be ultra frugal with power usage. I was astounded to observe that I could literally spend hours upon hours upon hours (a full day even!) playing graphic intensive games without depleting my battery! Battery life has been even more impressive when doing less power draining tasks, like streaming Spotify or surfing the latest online headlines. In terms of battery performance, I know of no other gaming device that can rival the benchmarks of the iPhone 6 Plus and it's huge 2,915mAh battery.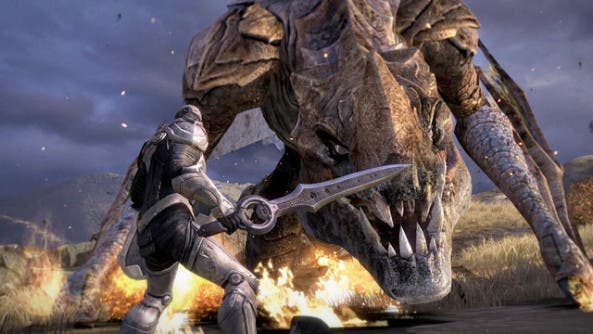 Graphics and Frame Rate
I've got mixed feelings about the graphics and resolution of the iPhone 6 Plus when it comes to gaming. Without getting overly technical, the problem with the iPhone 6 Plus lies in the fact that because of its pixel density and Retina HD screen resolution, the 6 Plus requires more GPU and CPU processing power to push more pixels. Further more, the iPhone 6 Plus renders graphics at a higher resolution than it actually displays, as it has to shrink the graphics of games back down slightly to accommodate its screen size. What this can translate into is incredibly detailed graphics, rendered at a slower frame rate. This should change, as more and more games adopt the Metal framework as opposed to the former OpenGL ES standard. Right now some games look pretty choppy on the 6 Plus. Case in point, I recently tried playing Real Racing 3 on the 6 Plus before they updated the game and made it more iOS 8 and iPhone 6 Plus friendly. RR3 is a game renowned for its incredible graphics and gameplay. Well, not only was the game glitchy as the dickens (to the point I couldn't even play it) but its frame rate was so poor I felt like I was playing the game on an iPhone 4 or something ancient like that, instead of on Apple's flagship iPhone. However, the developers of Real Racing 3 recently updated the game to offer support for the iPhone 6 Plus and now it runs almost as smoothly as the customized Lamborghini Gallardo I was blazing around the track in.
It's still a little disappointing to realize that even though the iPhone 6 Plus has the greatest graphic potential, it is hobbled by both a current lack of game developer support and the fact that it has to size its impressive graphic capabilities down to fit its screen size. I'm anticipating that before long, developers will adapt to the way the frames per second are affected on the iPhone 6 Plus and update and adjust their games accordingly. It kind of stinks to have the most impressive screen resolution available on a mobile gaming device that displays choppy frame rates, but that's just the way it is for now. The fact of the matter is that even with this apparent throttling of graphic performance, the 6 Plus still outshines and outperforms the competition overall. Obviously if game developers don't get this issue ironed out on this version of the 6 Plus, it will serve as extra incentive for iPhone 6 Plus owners to upgrade when the next iteration of the device is made available, most likely sometime in 2015.
What about Metal?
I mentioned Metal, Apple's new graphics processing tool. While Metal will potentially bring major advancements in terms of what is possible and what we can expect from the iPhone 6 Plus, at present only a handful of titles actually support this new framework. Those that do look and play amazingly. Playing games that already offer Metal support, I didn't notice the frame rate lag that I did with other premium titles that hadn't integrated iOS 8 and Metal into their programming yet. While it remains to be seen, I am expecting that as more games adapt to Metal, some of these early issues with glitchy game play and slow frame rates may be rectified, or at least rendered less noticeable.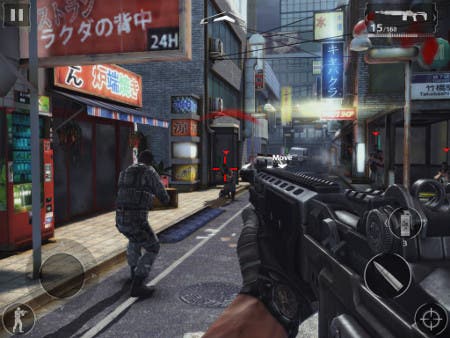 The Future of iOS gaming
Apple's iOS ecosystem, in tandem with the iPhone 6 Plus, is poised to revolutionize modern gaming the way that the original iPhone revolutionized the smartphone industry. iOS is already the most popular and profitable mobile gaming platform—it seems Android users aren't willing to spend money on games (or devices for that matter) like iPhone and iPad users are. We've only seen the tip of the iceberg in terms of the world class games and the professional levels of competition that the iPhone 6 Plus opens the door for. As more iOS games offer Twitch support, and high quality multiplayer experiences, I won't be the least bit surprised if we start to see iOS gaming represented at the highest levels of massively popular (and profitable) eSporting events. As more AAA titles (such as Bioshock for instance) continue to become available for the iPhone 6 Plus, from developers who recognize the potential of the device for gaming and are willing to buck the ever-so-popular Freemium model of gameplay by charging a premium price for premium content, I expect to see more and more core gamers, gamers who may have previously turned up their noses at iOS, embracing iOS as the legitimate gaming platform that it is. I'd have to say, the future of iOS gaming looks bright indeed.